The Tart Tin keeps limited hours and for good reason. All of their sweet treats are made on site by just 'three dudes' including owner Matt and his best mate since age ten, Andy. Open Wednesday and Friday from 7a.m. until sold out, they're usually shut by noon.
When The Tart Tin opens a queue of office workers, tourists, travellers and locals alike forms in just a few minutes. From there the flow remains steady until the cabinet is bare. Tart Tin's menagerie of homemade cookies, cakes, pies, slices and donuts have certainly made a name for themselves.
On any given Wednesday or Friday you'll find items such as cinnamon sticky buns with apple compote, lemon curd donuts, candy corn cupcakes, lemon mango cheesecake, cherry pie, fudge cake, macarons and salted caramel meringue cake on offer.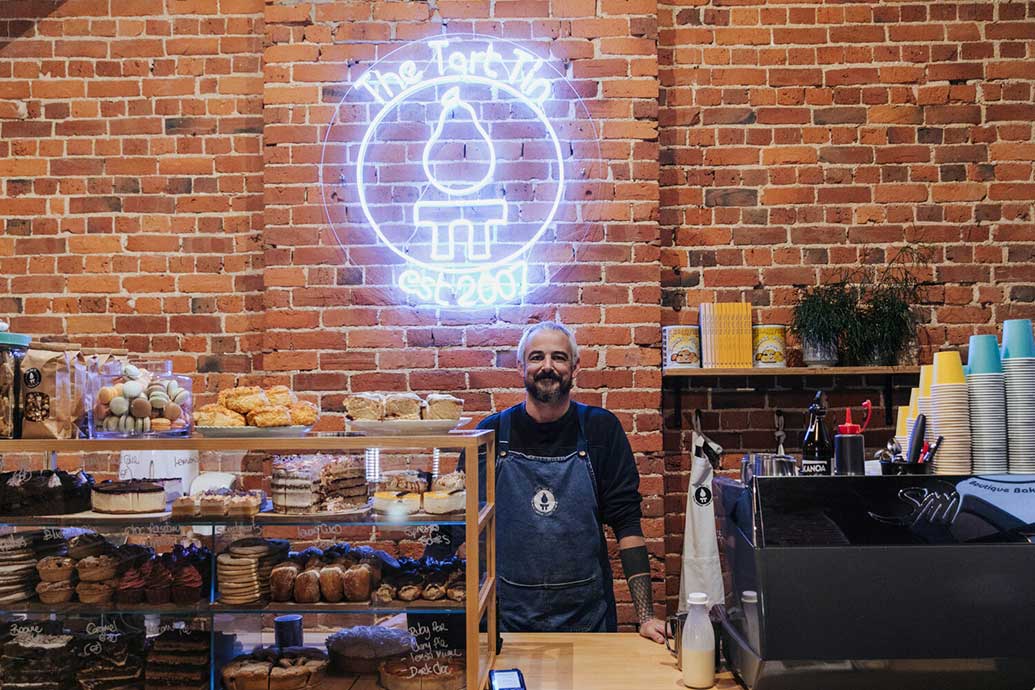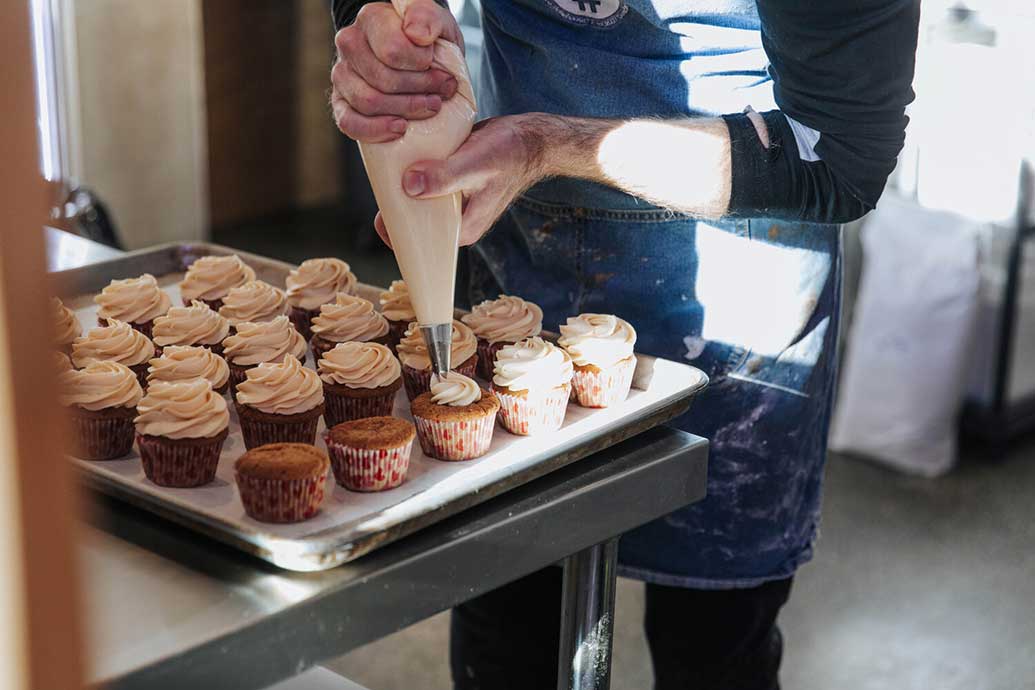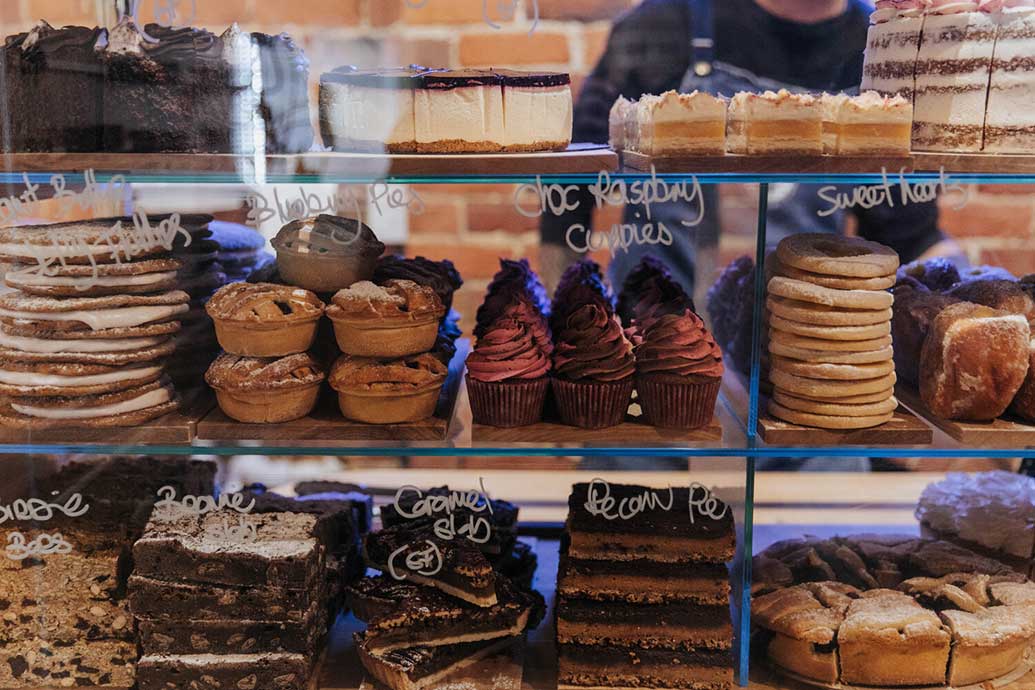 And what goes better with top quality sweets than top quality coffee? Tart Tin's barista coffee is also done excellently and every beverage comes served with a small surprise. We're talking mochachinos with a fluffy homemade marshmallow and flat whites with a heart shaped butter biscuit. The coffee beans and milks used are both sourced locally and make for a complete treat rather than a run of the mill caffeine kick.
Owner, head chef and Dunedin local Matt has always been a chef with a keen focus on dessert. He started The Tart Tin at the Saturday Farmers market thirteen years ago and over time has created a local hub for all things sweet.
If you can't decide what to order, Matt usually mans the til and can give you the low down on each item . His favourites include the chocolate eclair and lemon meringue pie. As he says, it's not often that you get a bakery with a view and Tart Tin's location on Queens Garden has just that.
With a fully operational bakery out the back, a sunny shop front and delicious baked goods, Tart Tin is a Dunedin destination you don't want to miss. Head over from doors open to purchase a sweet (or five!).
Cakes and tarts can be ordered by the slice in the shop or in full via the website.
Written by Neat Places