Dunedin i-SITE Visitor Centre
Email: visitor.centre@dcc.govt.nz
Phone: +64 3 474 3300
Visit: 50 The Octagon, Dunedin
Post: PO Box 5457, Moray Place, Dunedin 9058, New Zealand
Book before you arrive
We can send you information and brochures and answer any queries you have. We try to respond within 48 hours. We can book your accommodation, travel, activities and tours for Dunedin and anywhere else in New Zealand prior to your arrival to Dunedin. This is particularly useful if you have several bookings to make or require accommodation during a peak period.
We do not add booking fees. We accept Visa and MasterCard payments for bookings.
When you arrive in Dunedin
When you arrive in Dunedin, visit us first and we will arrange all your accommodation, tour and sightseeing bookings in Dunedin and Coastal Otago for no extra charge. The i-SITE Visitor Centre has all the convenience of a one-stop shop.
Opening Hours
Summer (November to March)
Monday to Friday: 8.30am - 5pm, Saturday, Sunday 8.45am - 5pm and Public Holidays: 9am - 5pm
Over holiday period from 24 December 2020 to 5 January 2021 our hours will be 9am - 5pm
During our busiest period (December to February) we will open until 6pm when demand arises.
Winter (April - October)
Monday to Friday: 8.30am - 5pm, Saturday, Sunday 8.45am - 5pm and Public Holidays: 9am - 5pm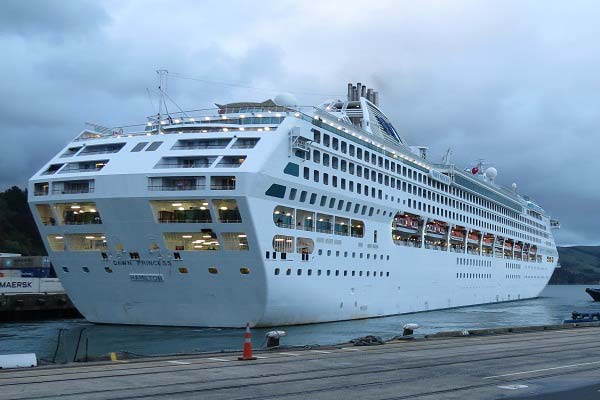 Staff from the local i-SITE Visitor Centre are available at the wharf to greet passengers. The onsite container shop is set up to provide all the services we have at the centre in town.
Read more

Department of Conservation
Located within the Dunedin i-SITE Visitor Centre is the Department of Conservation (DOC). Come in to book your huts on the Great Walks, purchase topographical maps and get great advice on all the walks you can do on DOC land.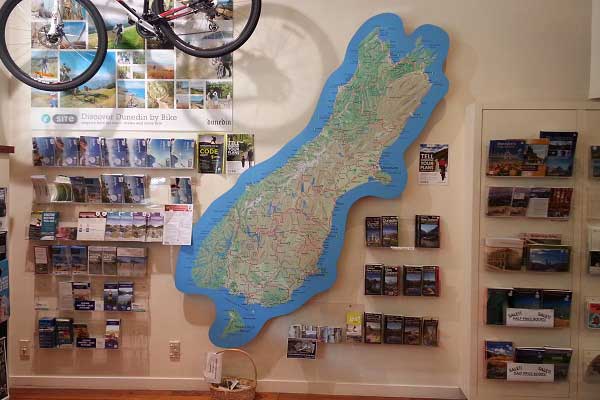 Maps and brochures
We have an extensive range of track, walking and road maps which includes detailed information on the Dunedin and Coastal Otago Walks, the Central Otago Rail Trail, the Southern Scenic Route, Fiordland National Park, Stewart Island and much more!
Peruse our extensive range of brochures, posters, maps and other information about all regions of New Zealand.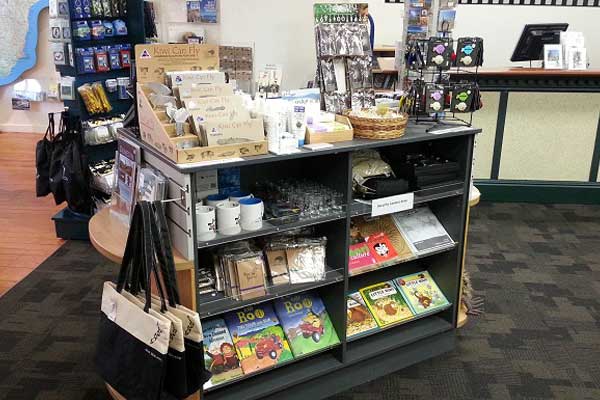 Souvenirs
We have a range of unusual and original Dunedin & New Zealand souvenirs, from stamps and postcards, to books and mementos.