Higher Education Institutions
Dunedin's esteemed higher education institutions make the city a first-class study destination and a global source of knowledge and research. With a wide range of study opportunities, and New Zealand's strongest and most comprehensive student learning environment, Dunedin offers the very best in higher education at all levels and has the country's oldest medical school and only School of Dentistry.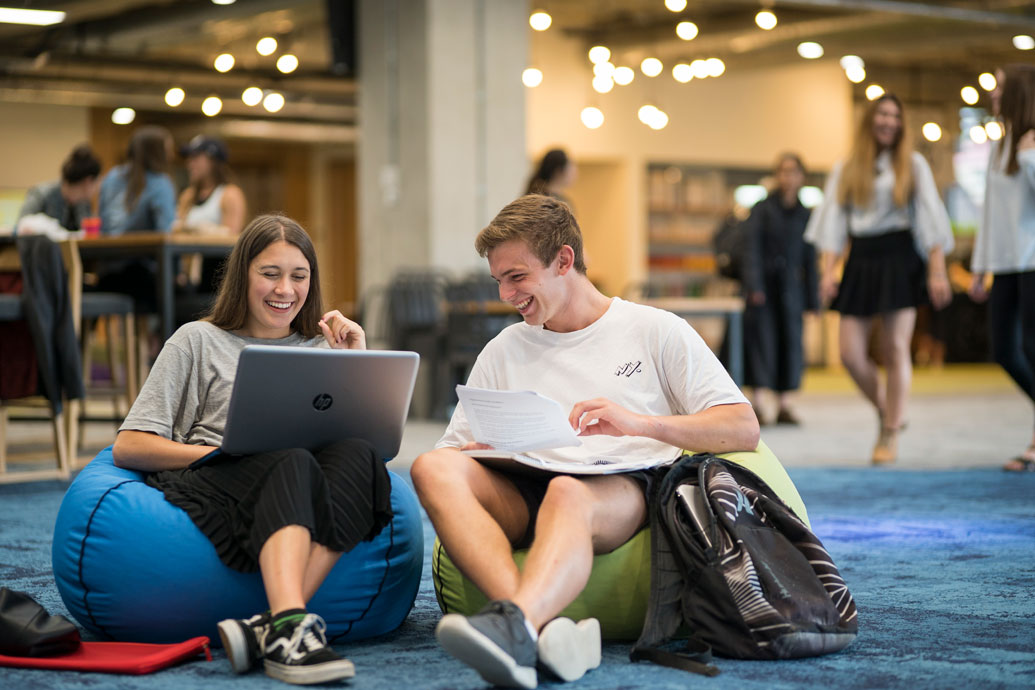 Whether you want to improve your English or prepare for a career, you can study one of 180+ vocational programmes and enjoy the fun, safe, New Zealand lifestyle while you are at Otago Polytechnic.
Otago Polytechnic under Te Pūkenga, New Zealand's largest tertiary education provider, offers a wide range of qualifications, from certificates to postgraduate programmes, and has been given the highest possible quality rating from the New Zealand Government.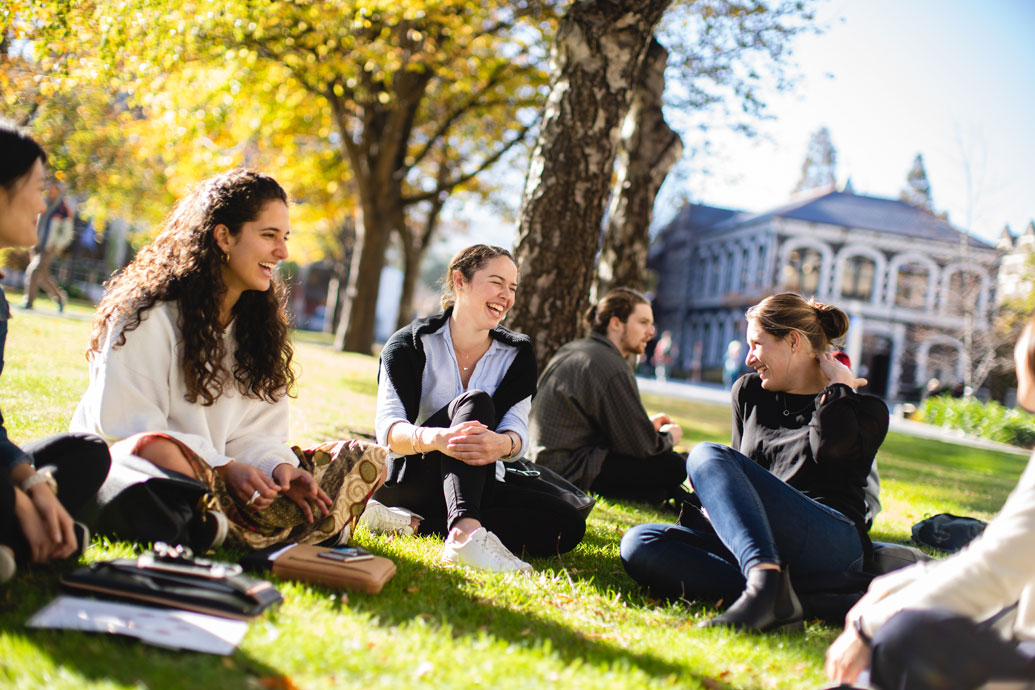 Founded in 1869, the University of Otago is New Zealand's first University. In the 150 years since, it has prided itself on being a research-led University with an international reputation for excellence
The University of Otago offers more than 200 undergraduate and postgraduate programmes across four divisions: Health Sciences, Sciences, Humanities and Otago School of Business.
The University of Otago has been received a 5 stars plus rating for teaching and research (QS World University Rankings and QS Stars Rating), a testament to the quality of education received by students.
It also has its own dedicated English Language Centre.
Secondary Schools
Dunedin is widely recognised for its excellent high schools, which are dedicated to helping young students learn and grow in a safe and secure place. Providing rewarding pathways to higher learning, Dunedin is the place for a world-class high school education.
Located at the start of the scenic Otago Peninsula, Bayfield High School has earned a reputation for academic excellence. Since 1961, it has consistently achieved outstanding results in national examinations, with students gaining access to prestigious universities around the world.
Another of the school's strengths is the field of performing and visual arts, the school show is an annual highlight. Bayfield High School's outdoor education curriculum is one of the strongest in Dunedin.
Columba College is one of New Zealand's distinguished all-girls schools with a long-established tradition of academic excellence and outstanding all-round achievement.
It is an institution that provides opportunities for personal development with programmes that equip students to succeed in the world beyond school.
For international students Columba provides an integrated approach with wrap around support. The students are well looked after in either the on-campus boarding house or with homestay families.
John McGlashan College for boys, was founded in 1918 and successfully combines its rich heritage with an up-to-date educational philosophy. A main characteristic of this school is the warmth and vibrancy of its community life, where staff and students are friendly and inclusive, enthusiastic and hard-working.
The school has an excellent reputation for academic achievement and excels in the creative arts and sport. Examination results demonstrate that the school is placed among the top schools in New Zealand and many students have won scholarships to national and international universities and gone on to careers in various professional fields.
Located in a beautiful natural setting, Kaikorai Valley College is a co-educational school that believes in 'opportunity and success for all' by assisting students to develop into confident young adults in a safe and caring environment.
Renowned for providing high-quality international education for more than 25 years, Kaikorai Valley College promotes excellence in all facets of life, with teachers who are dedicated to maximizing the opportunities for every student.
Kaikorai Valley College has a 'family' atmosphere, where teachers know their students and can cater to their needs. Caring homestay families see students immersed in English-speaking culture, ensuring they are safe, supported and able to acquire language skills.
King's High School is one of the top boys' schools in New Zealand with proven academic results and known for helping boys achieve excellence.
Graduates have achieved significant scholarships to attend many top universities and students are encouraged to strive for personal excellence in academic pursuits, sporting achievement and cultural endeavours.
King's sports performance programmes are well-known and the school maintains a proud sporting history.
International students have been coming to King's for over 15 years and quickly become part of the King's family where strong pastoral care, language learning and extracurricular opportunities are part of joining us at King's High School.
Otago Boys' High School, established in 1863, is one of the finest boys' schools in New Zealand with a proud history of academic, sporting and cultural success both in New Zealand and worldwide.
The historic campus, which overlooks Dunedin city, provides excellent facilities for boys to learn, develop and build strong, life-long relationships.
The school provides an excellent caring and supportive environment which is essential to the well-being of its international students. It also ensures that each student is given an individual learning plan tailored to their personal needs and goals.
For over 150 years Otago Girls' High School has provided a high-quality girls' education, consistently producing remarkable women who have gone on to achieve success in their chosen fields.
Otago Girls' High School has a robust and vibrant academic programme. The curriculum enables every girl to develop self-confidence and make appropriate choices whilst pursuing the goal of excellence.
The school has consistently excellent results and students receive preparation for international examinations and entry into universities worldwide. All international students are supported by the EL (English Language) programme, with intensive English or full mainstream subjects.
Situated in coastal St Clair, Queen's High School offers girls a strong tradition of academic excellence and achievement, in a positive, caring environment.
Its extensive pastoral care network supports international students of all levels through their form teachers, year level co-ordinators, guidance counsellors, homestay co-ordinators, ESOL teachers and a dedicated director of international students.
As well as providing a high-quality learning environment for girls, Queen's High School has an exceptional range of cultural and outdoor opportunities, with both short term and full year education courses available.
A leading New Zealand secondary school for girls, St Hilda's Collegiate School is a modern, attractive institution situated in the heart of Dunedin.
First opened in 1896, St Hilda's is a positive, friendly environment where excellence and individual achievement is celebrated.
International students are provided specialised English language tuition, which is complemented with regular classes, where they work alongside New Zealand students, building strong friendships and connections.
St Hilda's has a huge range of sporting and cultural activities on offer.
Taieri College is a co-educational high school located in Mosgiel, a countryside suburb of Dunedin with a 10-15 minute drive from the central city. It offers a full cultural experience through our educational programmes and belonging to our community.
Taieri College provides a dedicated team to fully support international students by ensuring they receive a high level of education and feel welcome and comforted in a family environment while in New Zealand.
Trinity Catholic College is a multicultural Christian high school recognised as one of Otago's leading achievers in co-educational secondary school education. It has a strong, caring learning community where students, teachers and families work in unison to build well-rounded, confident and connected young people.
For the last 30 years Trinity Catholic College has run a strong international programme where students from around the world become an integrated part of the school's community. Host families are welcoming and ensure students are happy and settled.
Sport and culture also form a major part of school activities for international and kiwi students, ensuring students experience the best that a New Zealand education has to offer.