Dunedin City Economic Profile
The below information provided by economic analyst firm Infometrics gives an in-depth description of the Dunedin city economic structure and performance.
You can compare our district's data against other regions throughout New Zealand to get an idea of how we're doing in relation to the rest of the country.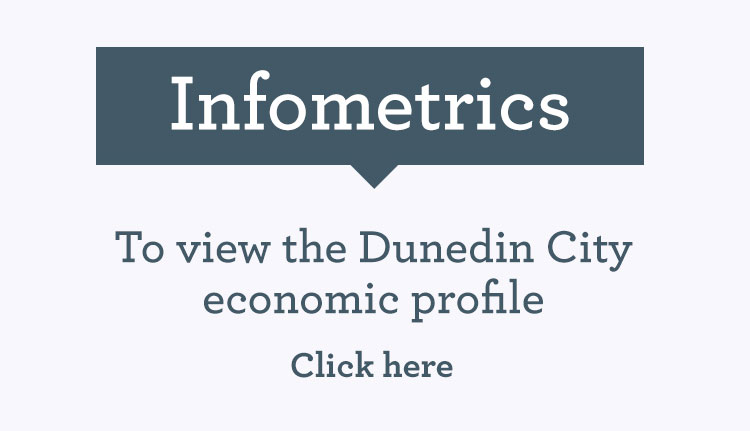 Dunedin City Quarterly Economic Monitor
The Dunedin's Quarterly Economic Monitor provides finger-on-the-pulse monitoring across a range of spending, investment and labour market indicators. Included are indicators such as: GDP, traffic flows, retail spending, guest nights, house prices/sales, consents, unemployment, jobseeker support and migration. The data is paired with local commentary, an interactive framework, and downloadable reports. The monitor is up-to-date, being published seven weeks after the end of each quarter.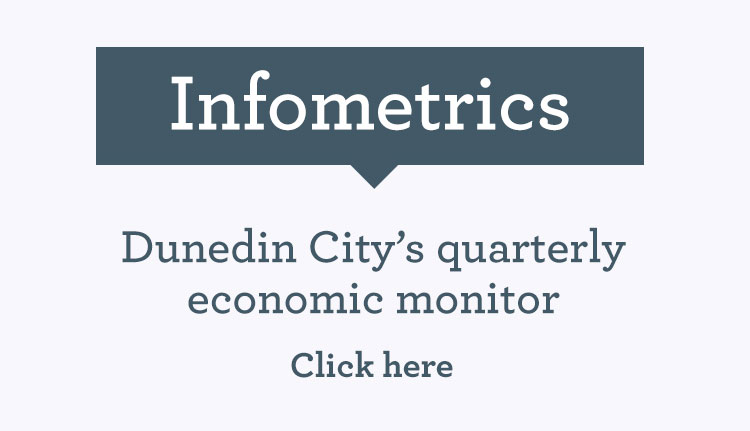 Infometrics profile and monitor access is compatible with Microsoft Edge and Google internet browsers.
Key Tourism Statistics
Please download the below PDF for Key tourism statistics outlining key visitor information such as international visitor numbers and country of origin, purpose of visit, visitor spend, accommodation data and forecasts.
View the Key Tourism Statistics
Related Information
For detailed information including the Commercial Accommodation Monitor, International Visitor Surveys and Regional Tourism Indicators, visit the Ministry of Business, Innovation & Employment: Tourism Research Data
To see an update on Enterprise Dunedin's activities, outcomes and successes of 2016 click here
The collaborations and activity undertaken with our key partners and stakeholders lead us on the path to becoming one of the world's great small cities.
Contact