 Oct 2, 2018 - Oct 2, 2018 at Cobb & Co, Dunedin, Otago
Lock up your cellphones, sharpen up your brain, and get your best friends together for a night of trivia. Raffles and prizes on the night. Proceeds will go to towards Zonta Club of Dunedin-Otago Inc's Woman in Tertiary Education Scholarship,
Charity, Fundraisers
Oct 11, 2018 - Oct 11, 2018 at The Bog Irish Bar, Dunedin, Otago
The Association for Women in the Sciences (AWIS) is challenging quiz teams across New Zealand to compete for one illustrious title – the AWIS National Quiz Champion. AWIS is holding simultaneous quiz nights at five venues nationwide on 11 October.
Charity, Fundraisers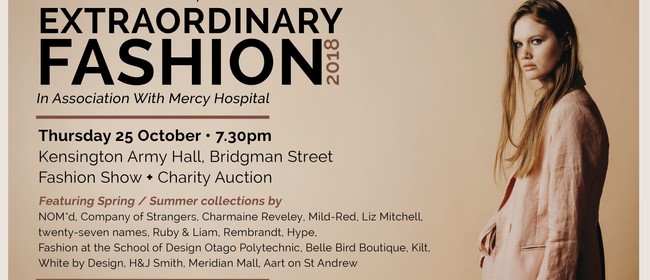 Oct 25, 2018 - Oct 25, 2018 at Kensington Army Hall, Dunedin, Otago
The Zonta Club Of Metropolitan Dunedin presents Extraordinary Fashion 2018, in association with Mercy Hospital. Fashion Show and charity auction, featuring Spring / Summer fashion collections by NOM*d, Company of Strangers, Charmaine Reveley,
Charity, Fundraisers
Powered by