If you're seeking a sweet escape this summer, you won't have to go very far. Dunedin has all you need when those sugar cravings start becoming unbearable. Sprinkled over the city are a few eateries, takeaway windows and ice cream carts that will be able to hit that sweet spot.
It's hard to top eating gelato in the Octagon on a #dunnerstunner day. Gelato Junkie's homemade authentic Italian gelato with natural flavours and delicate texture is only topped by their super friendly service. If you pick up the faint aroma of sugar and cinnamon while walking about the Octagon, it means the "Waffle Wafter" is working its magic. Many an unplanned gelato journey has been started by the wafter.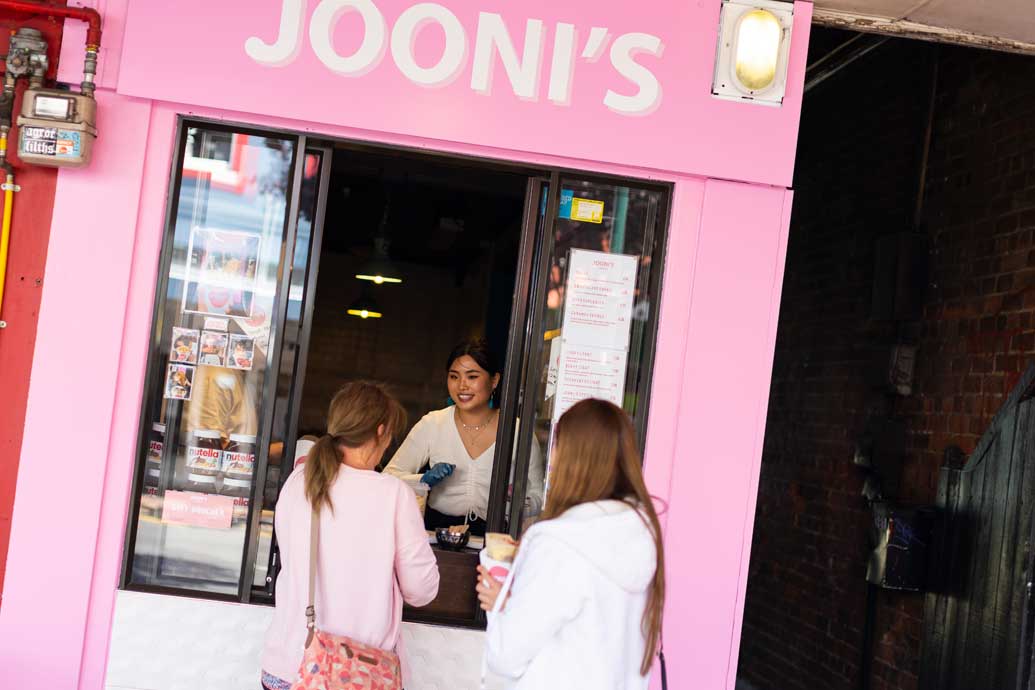 Jooni's makes fresh Korean crêpes & croffles, offering a scrumptious array of flavours popular with students, locals and visitors alike. The light pink takeaway window on George St is hard to pass without it drawing you in for a closer look at their menu. Bring you pooch for a chance to be added to the Pup Wall. If your crêpe or croffle cravings hit when you're in the middle of town don't fret, they have a second location right in the middle of Wall Street Mall.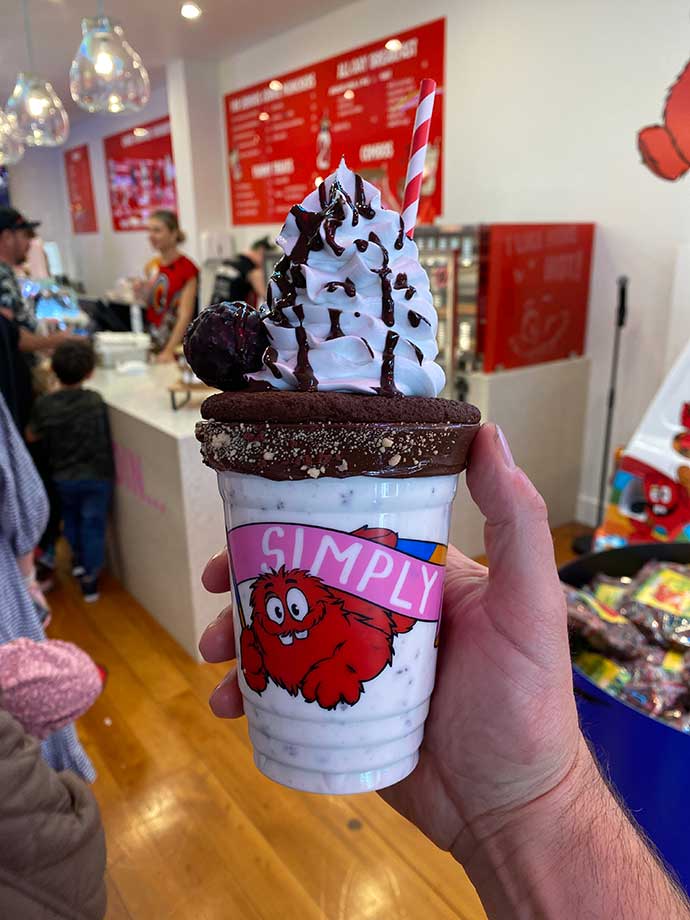 An absolute Kiwi classic, the Cookie Time Cookie Bar celebrates the fun and indulgent nature of New Zealand's favourite cookie in a colourful and vibrant environment. It's not just cookies though - there is a huge array of treats, from 'freakshakes' to 'smores' and coffee. They also have some menu items that are exclusive to the Dunedin store.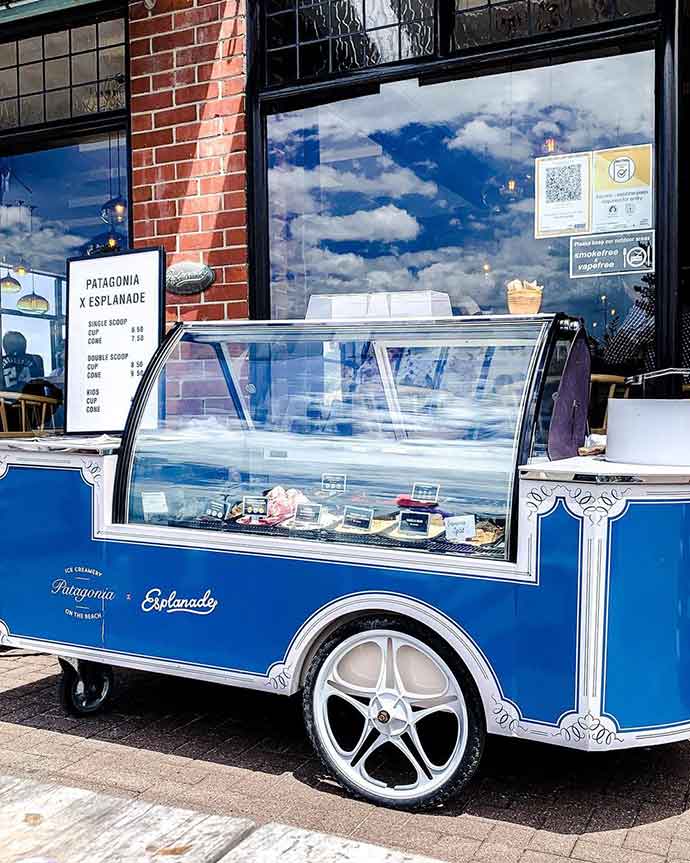 Sun's out, cones out. You'll find when the weather is fine and the sun is shining, Esplanade's Patagonia ice cream cart will appear outside the restaurant. Giving vintage beach promenade vibes, the cart offers a great way to cool down at the seaside that doesn't involve you having to get wet. Perfect for that summertime stroll.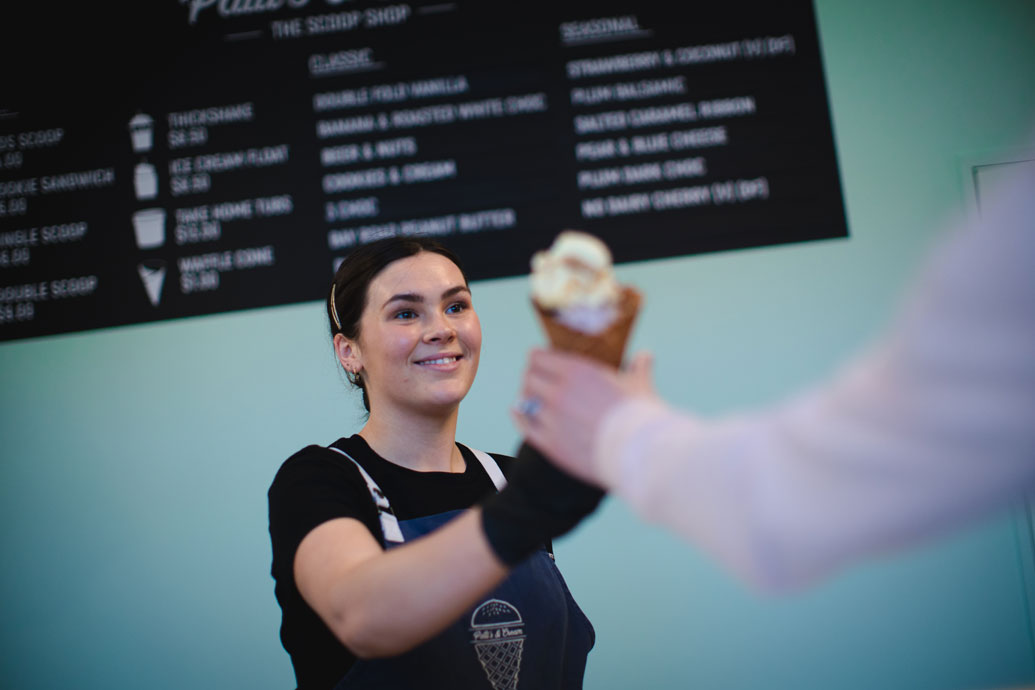 Name a better pairing than burgers and handmade ice cream, we'll wait… Get your fill of Patti's and Cream at three different locations throughout the city. Find yourself out and about at the Esplanade? Head to Betty the food truck. Walking the dog in Mornington and craving rose and pistachio? Off to the Scoop Shop you go. And if you need the one-stop-shop of bottomless filter coffee, thickshakes and milk bun burgers, The Diner on George St has you covered.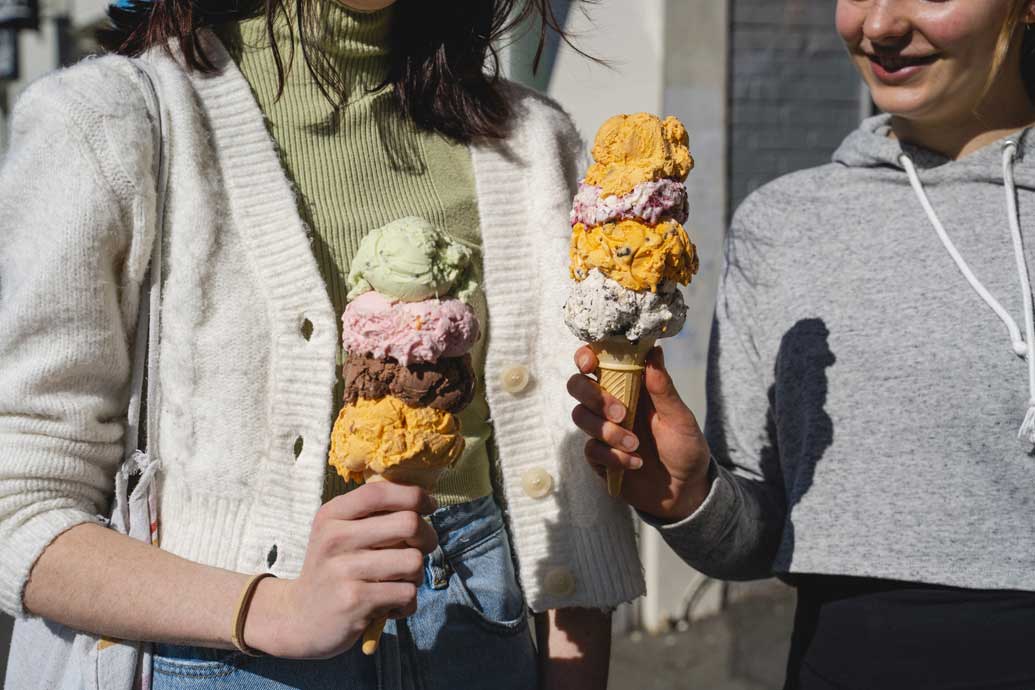 A Dunedin icon, Rob Roy Dairy Designer Desserts has everything. Sundaes, sorbets, cones and bowls, bikkie batter and real fruit ice-cream. With a range of more than 30 flavours, it's no wonder the shop sells tens of thousands of litres of ice-cream every year. The humble Learner Cone will suit most people, but for the ambitious ice-cream fiend, dare to try the towering quad-scoop.