If you're looking for ideas of things to do indoors, you're looking in the wrong place. This list is about adventures ... and adventures happen outside. So, put away those pencils and teacups, pack some sandwiches and a coat, and get ready for some wild times.
Go spelunking at Long Beach
You'll need a torch and your courage to brave the mysteries of the Long Beach caves. If you make the journey to the end of the beach, you'll discover caves of varying shapes and sizes. Some big enough to walk in, some so cramped you'll need to crawl, but all of them full of history and secrets. And, sometimes, blue penguins ... so be careful not to disturb them.
Ponder pyramids at Okia Reserve
Of all Dunedin's natural marvels, the pyramids are the most marvellous. These are no run-of-the-mill hills – they're a bunch of huge, black, rock rods poking up out of the earth, the result of an ancient volcanic eruption. Climb them, explore them and just get a good look because pyramids like these don't exist just anywhere.
Seek out Sutton Salt Lake
Sometimes there's water and sometimes there isn't, but either way, Sutton Salt Lake is salty, skinky and unique. The track that loops around the lake is an easy walk through the tussocks. Schist tors pepper the land, ready for you to clamber up and survey your surroundings. Skinks appear and disappear before you have time to blink. And when you get to the lake, it may have evaporated, along with your hopes of seeing it.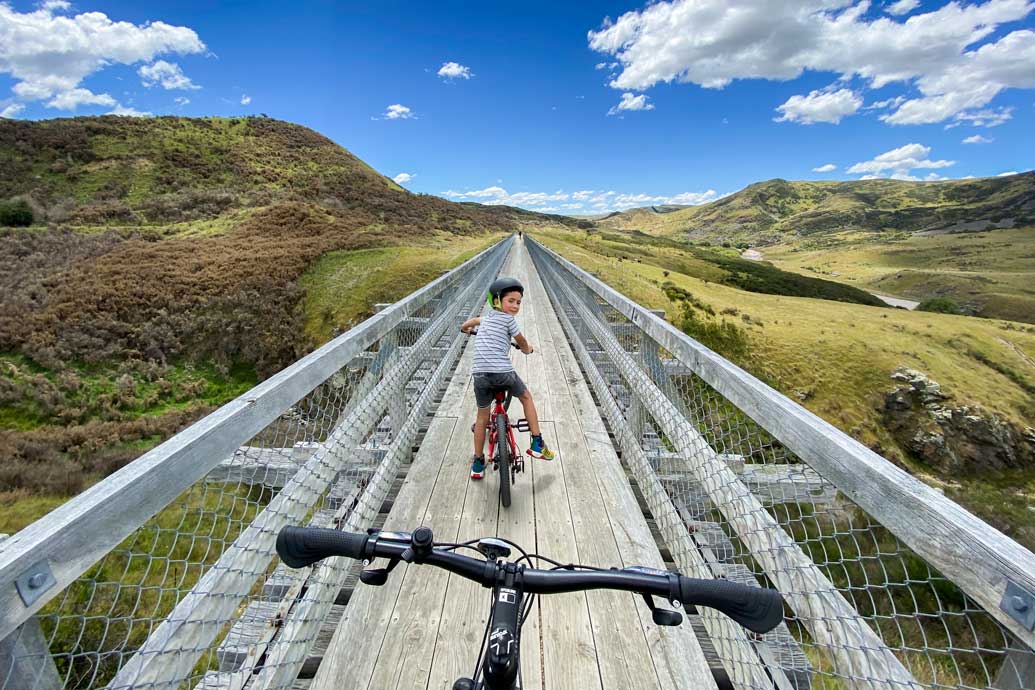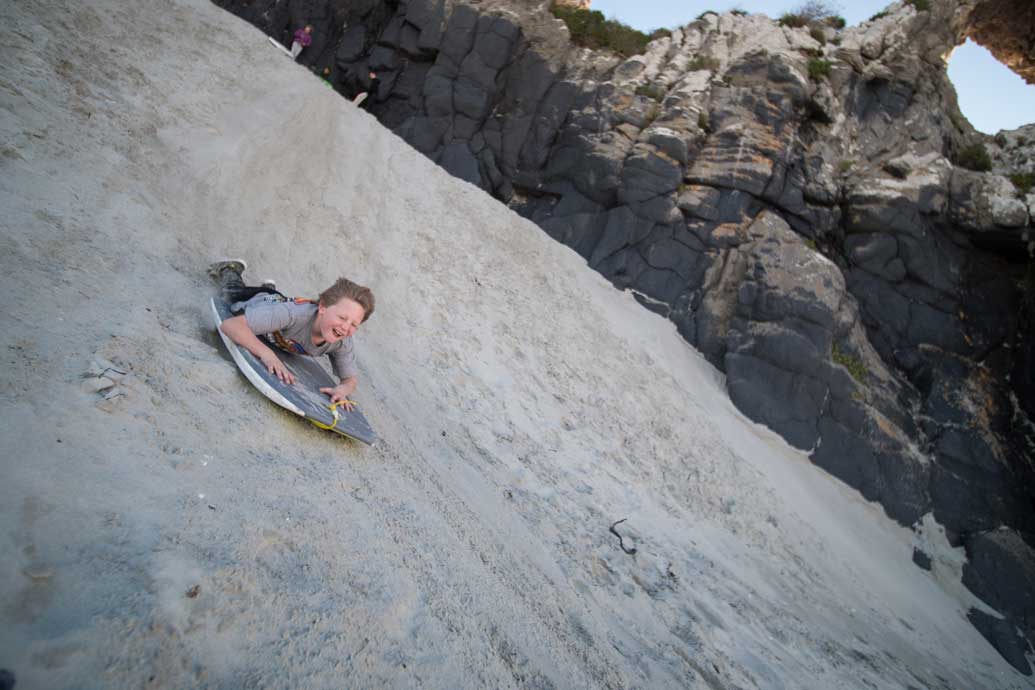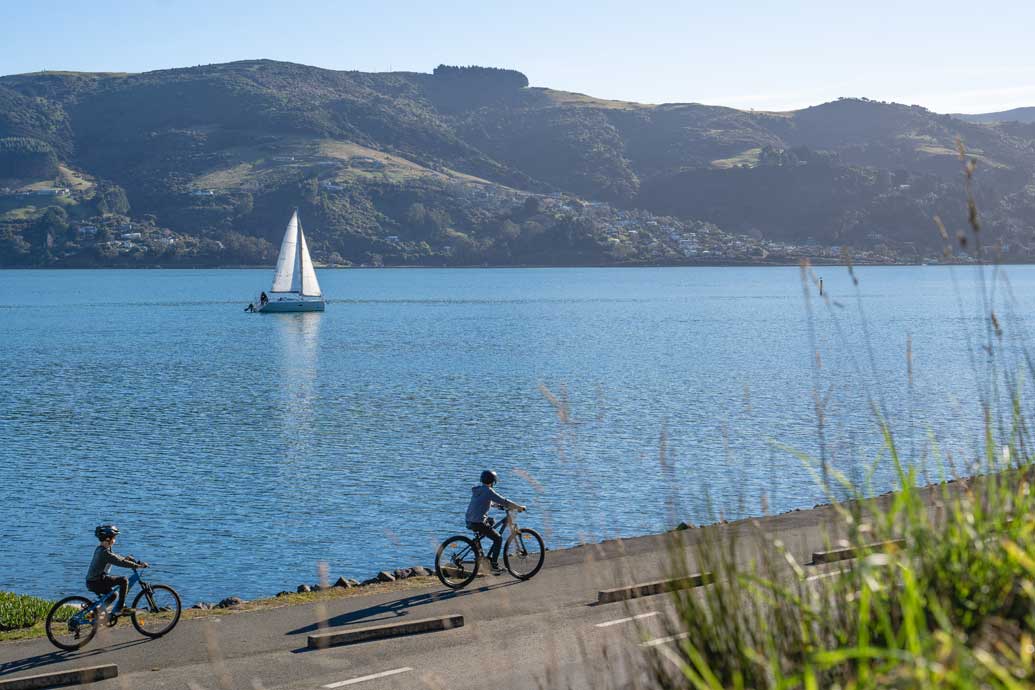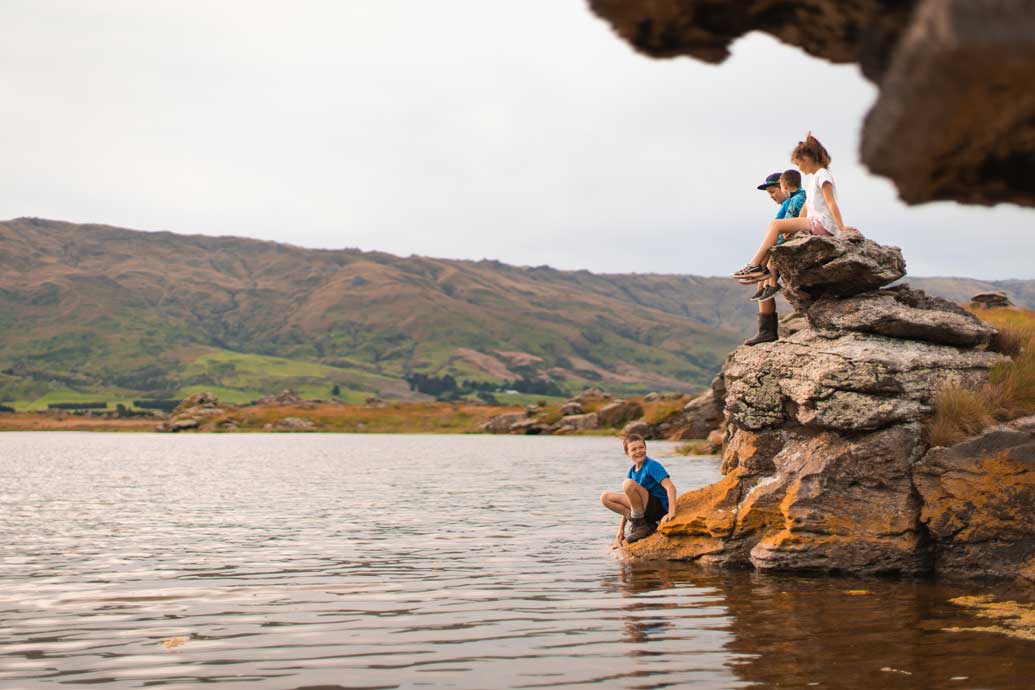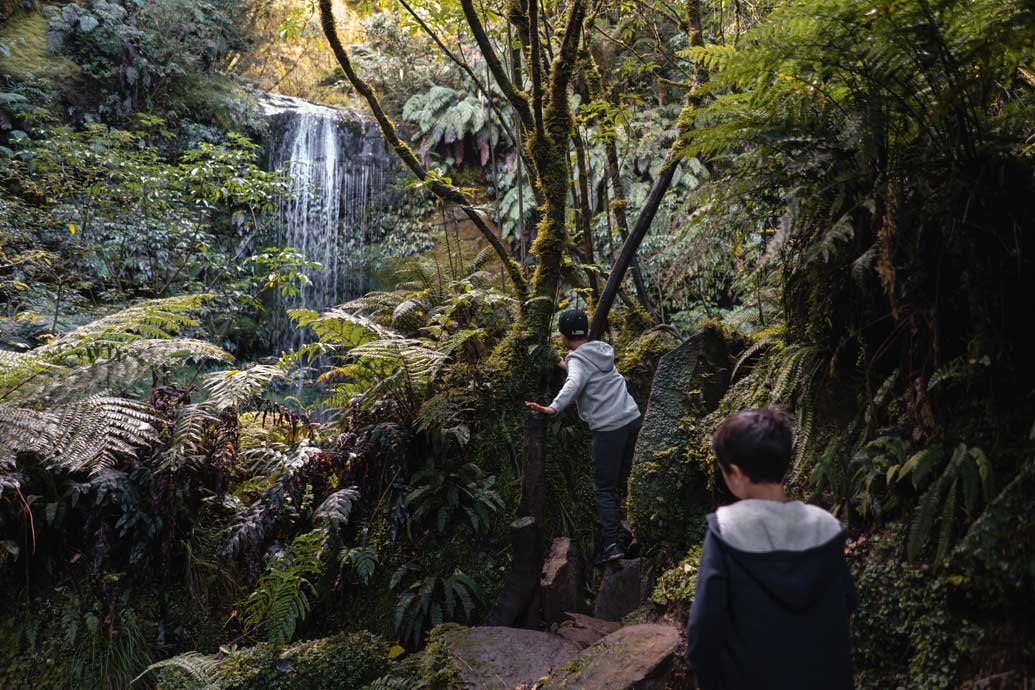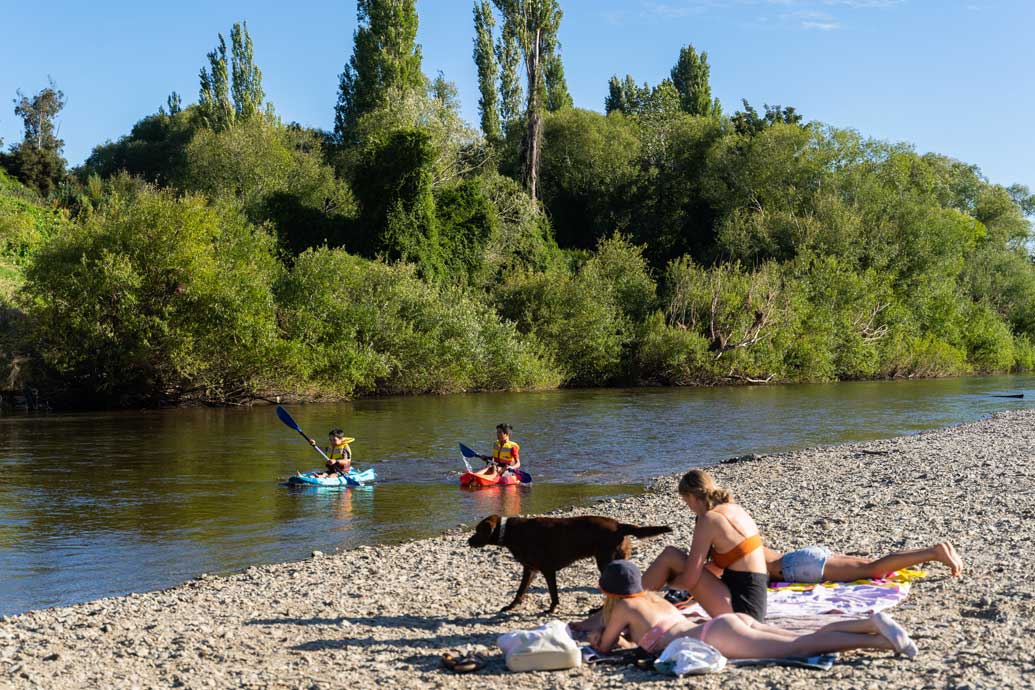 Pedal the harbour path
The Otago harbour cycleway is one heck of a ride. It stretches from St Leonards on one side to Portobello on the other, winding in and out of bays and past birds, yachts and boatsheds. Take your own bike or hire a trike, e-bike or go-kart from Dunedin ebike hire and get pedalling. There are all sorts of things to see along the way. Whether you attempt it on two wheels, three wheels or four, cycling the harbour is a great way to spend the day, especially with ice cream stops at Macandrew Bay and again at Portobello.
Chase waterfalls and glow worms at Nicols Creek
For a world-class adventure that's handy to town, witness the wonders of Nichols Creek. A short trudge up a gravel track leads you to Nicols Falls where you can soak up the sights and sounds of the waterfall. When you're full of falls and the light is fading, backtrack, take the turn-off, and you'll soon be surrounded by glow worm-coated rocks. This Leith Valley adventure bridges day and night: waterfalls while the sun's out and glow worms once it gets dark. Don't get the order mixed up or your adventure may become misadventure...
Scout out excitement at Outram Glen
Outram Glen has it all. A respectably rapid river, swimming holes, picnic spots, a celebrity hermit and a walking trail that leads all the way to Lee Stream. This place has a history of travellers and gold-rushers, and nearby, even highwaymen. But these days you can swim and explore with no risk of robbers and try to convince your parents to transfer you to Lee Stream School where they always seem to have snow days.