The Organ Pipes track isn't out in the middle of nowhere, requiring 4 plus hours of hiking. Instead it's only short drive out of Dunedin to get to the start of the track.
For the most part, the walk took us up steps and through some thick bush, which was almost tunnel like in some places. After about 10 minutes, the path opened up and gave views overlooking the shimmering blue waters to the Otago Peninsula. Back into the bush again and we started to notice interesting rock formations at the side of the path, which led us to a huge opening. From there, we could see the high rock columns rising straight up, demonstrating why they are called the Organ Pipes.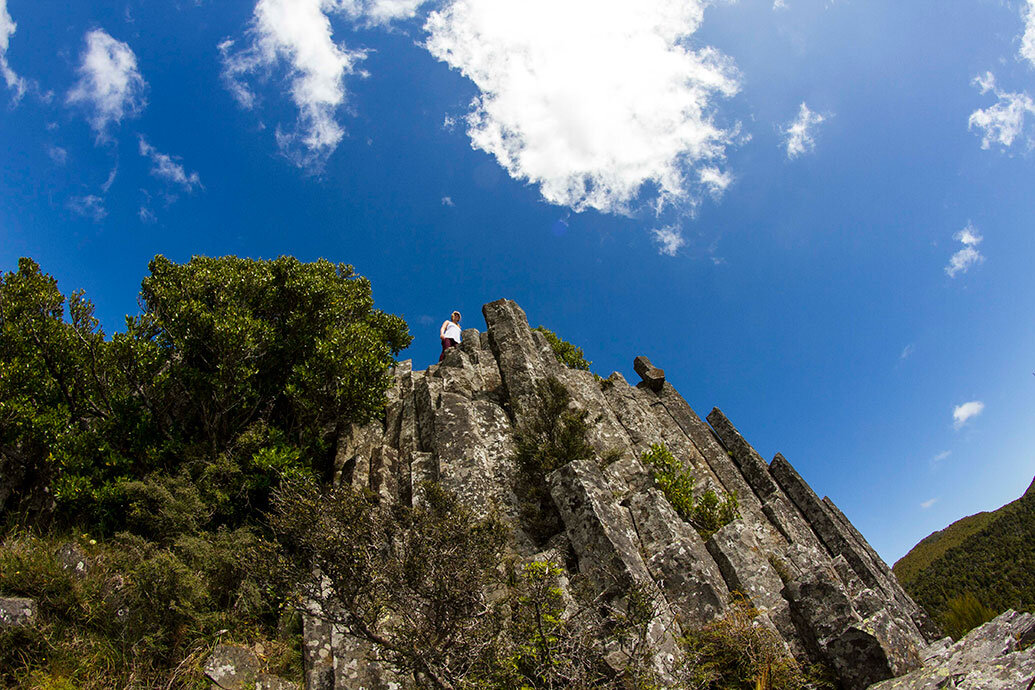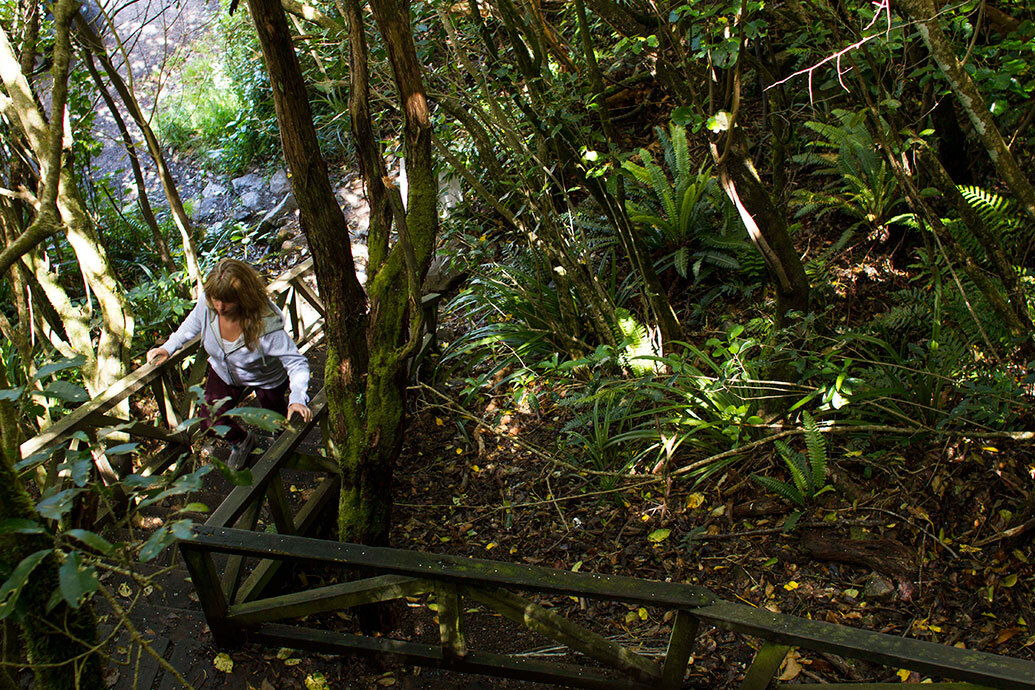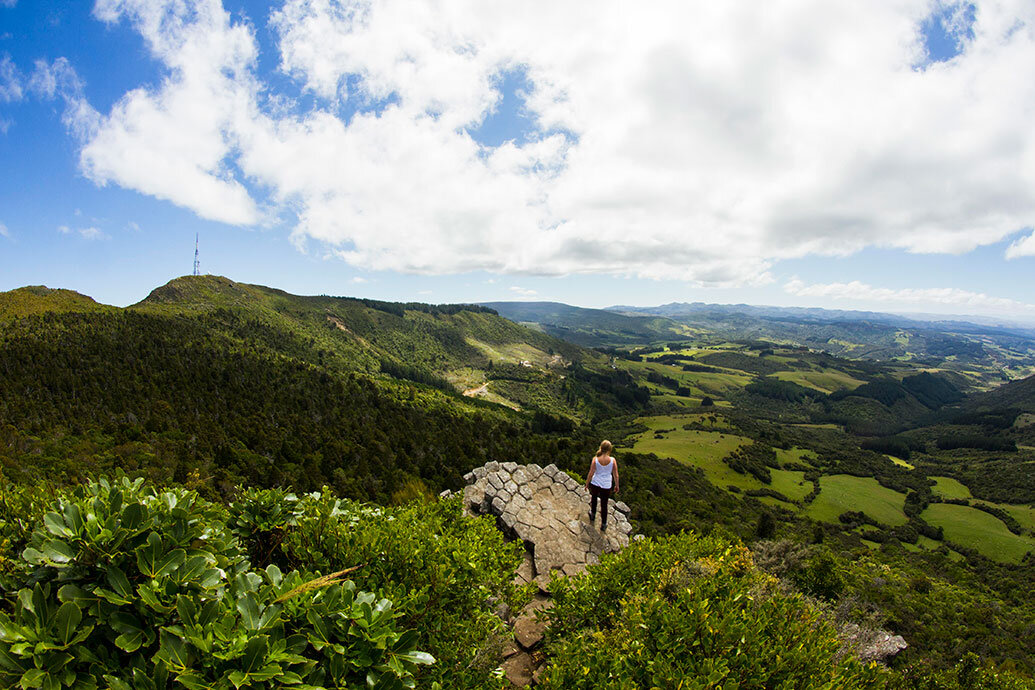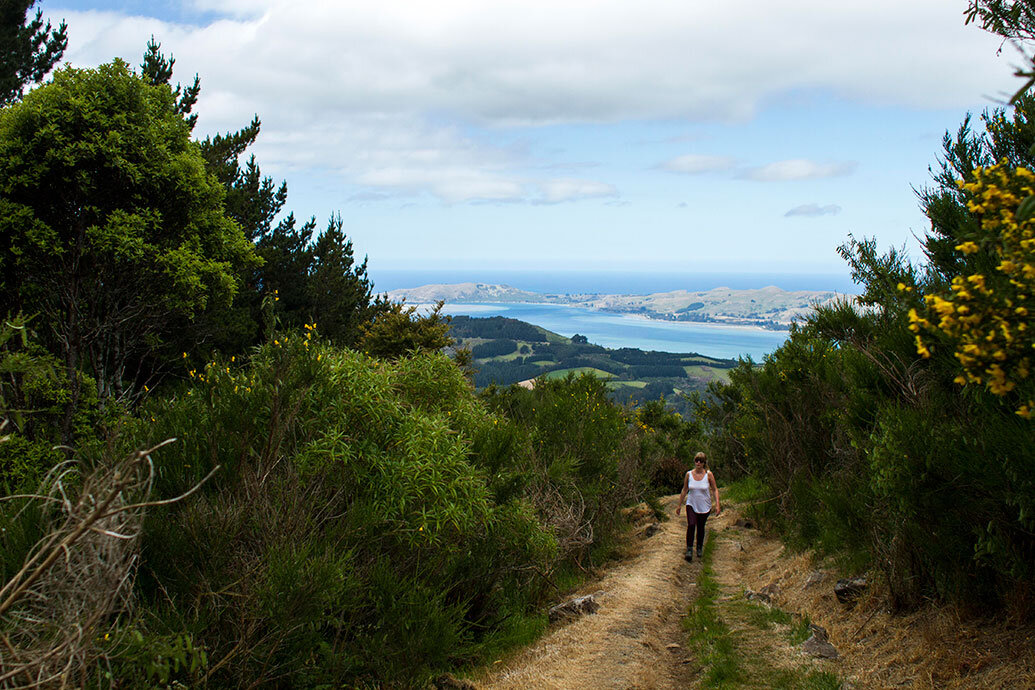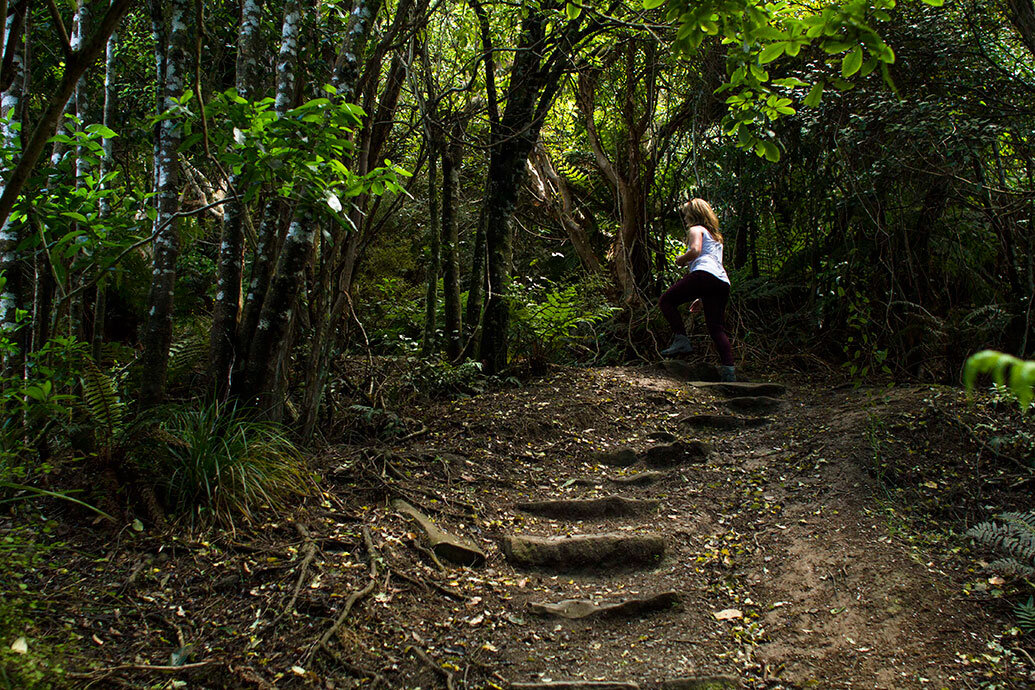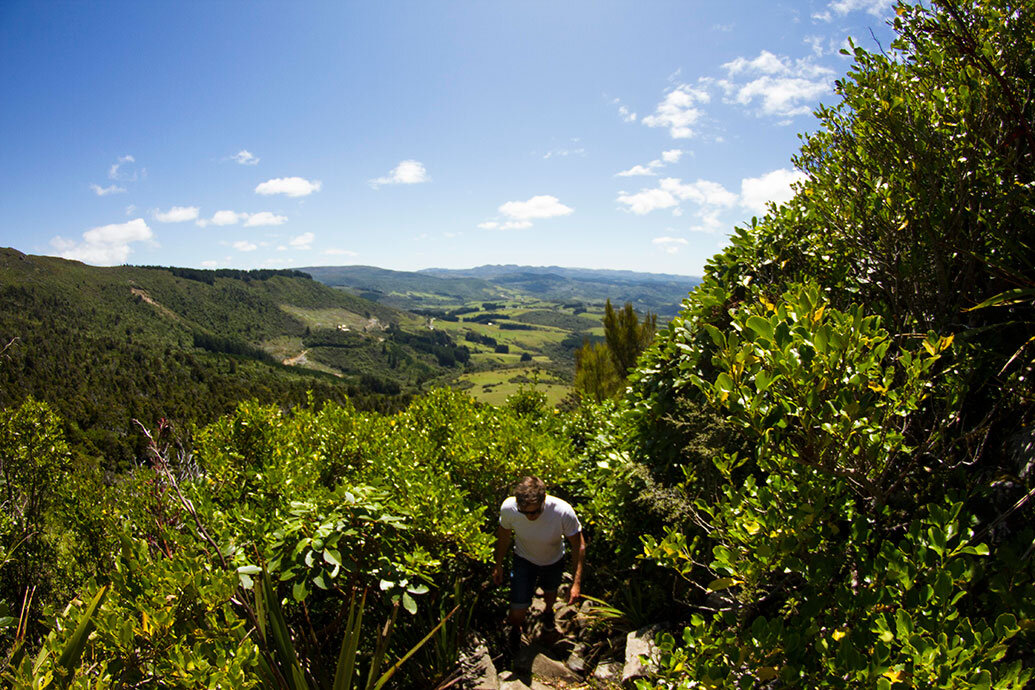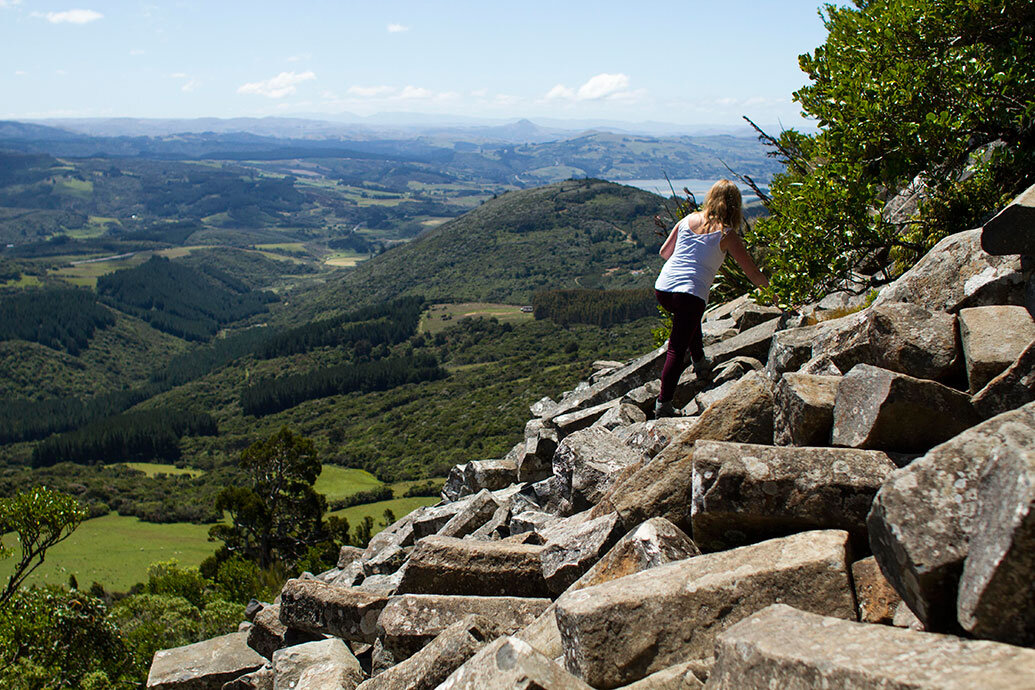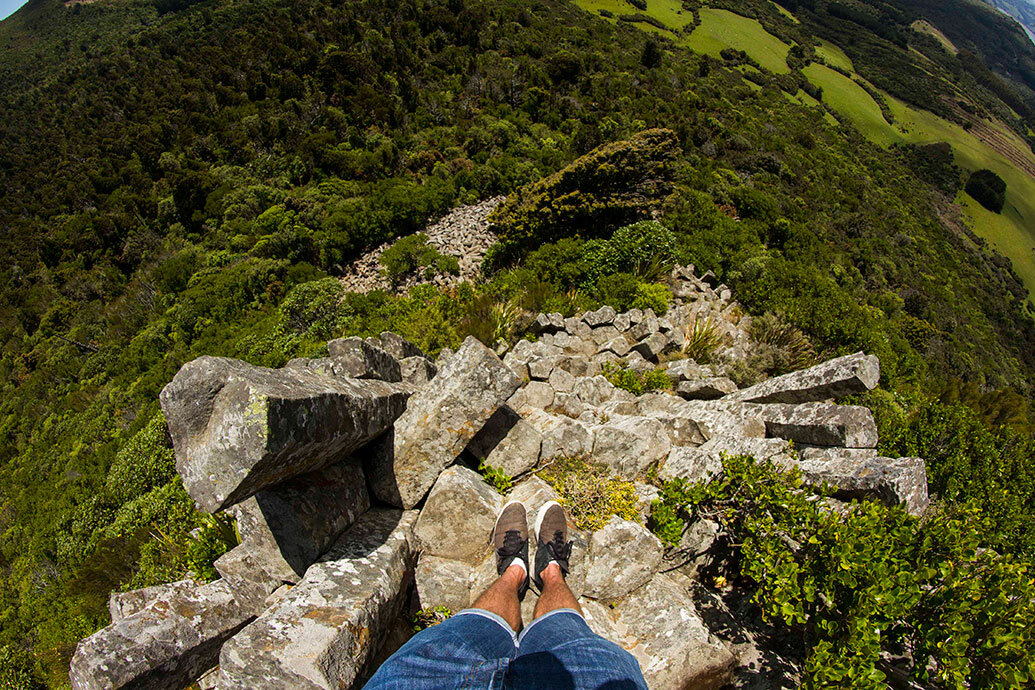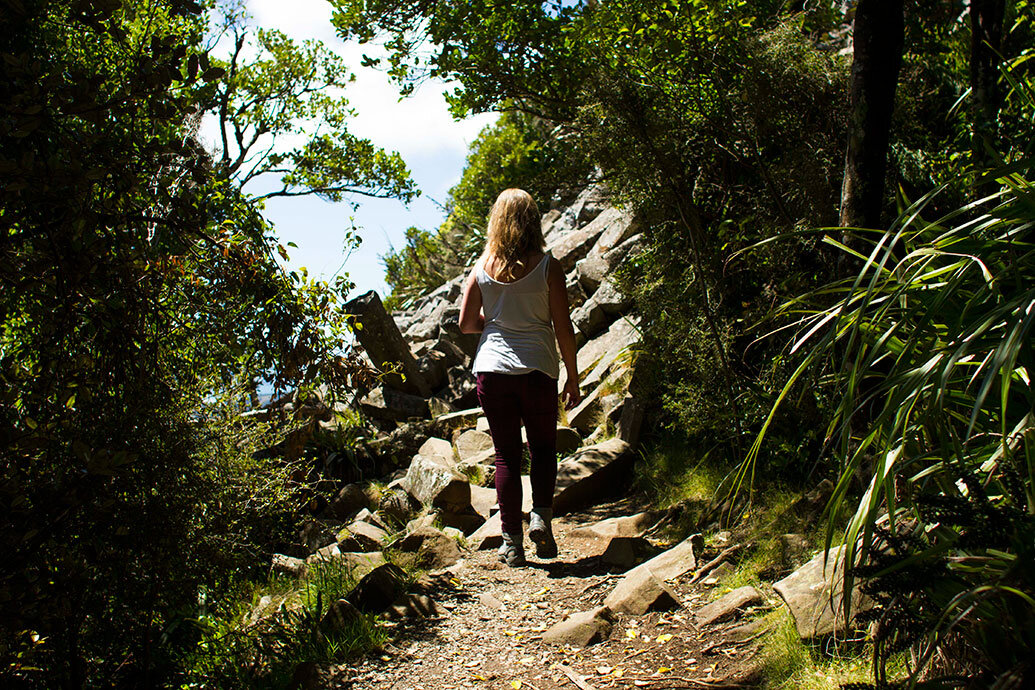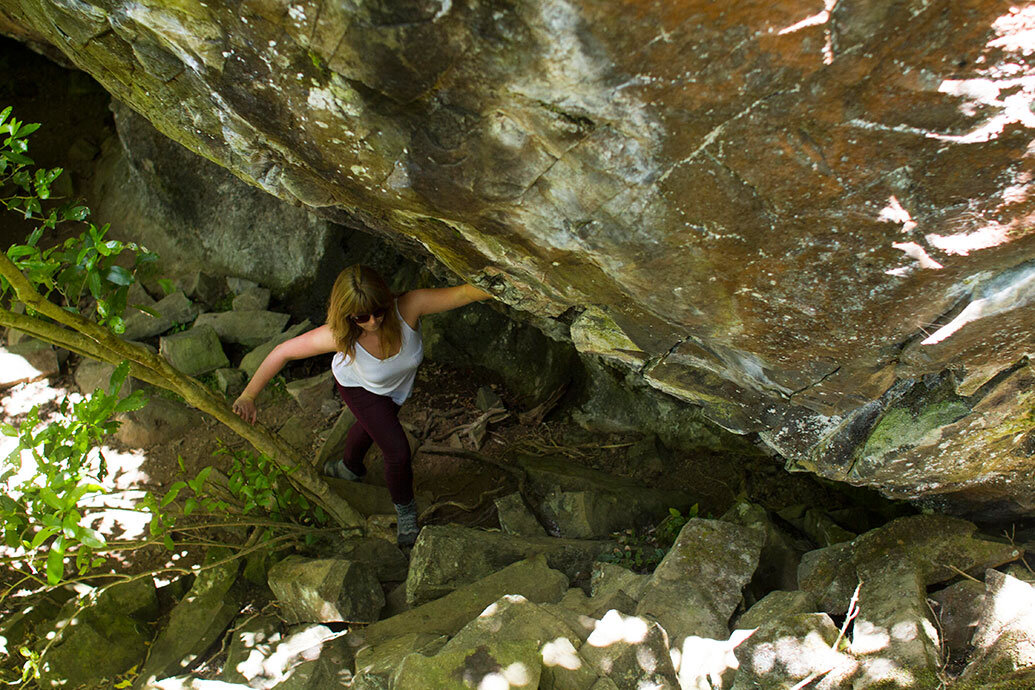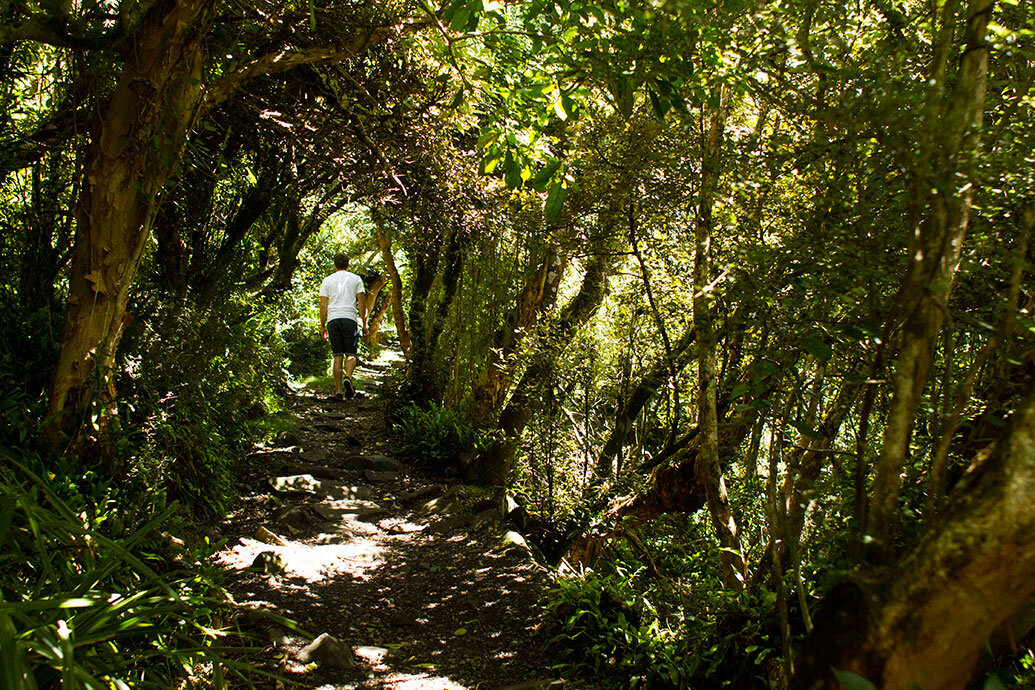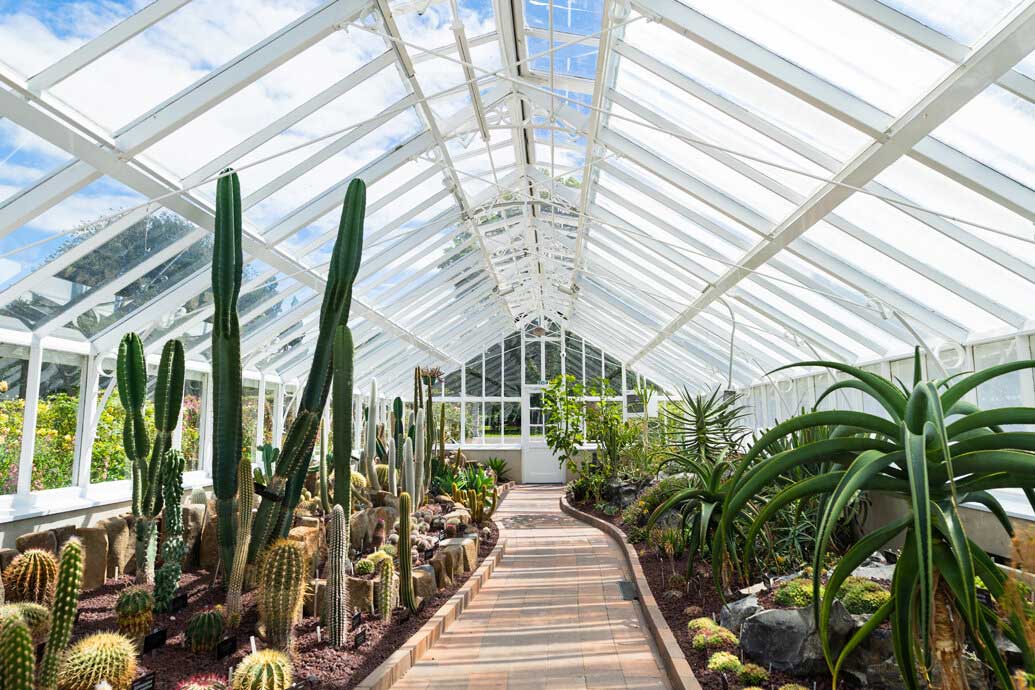 To get to the top, we had to scramble up hundreds of pieces of fallen lava-sculpted rocks. After a few slips and one bad fall we made it to the top and were greeted with views to Mt Cargill and far off over fields of green. Standing on top of the pillars the formation looks manmade, with each individual pillar having an almost perfect hexagonal shape.
Because we scrambled up the rocks we had to scramble back down, slowly, as every now and then a loose piece would catch us off-guard. Having the sun, blue skies and steep views in front us made the weary hoof down a little less distracting.