We've done the research and road-testing to bring you the following round-up of most excellent Dunedin slides, from vintage classics to dazzling new vertical drops and everything in between.
MARLOW PARK
Predictable we know, but how could we leave this timeless slide off the list? So iconic that Dunedin residents ignore the official name of Marlow Park and opt for the moniker, "Dinosaur Park" after the parks showpiece attraction, despite stiff competition from the serpent swings and the whale pool. A slide that has stood the test of time, spanning a number of generations. Chances are your parents and grandparents went sliding down its neck all those years ago and some of them probably still do.
MEMORIAL PARK, MOSGIEL
Two slides for the price of one. The new and improved Memorial Park slide is great for a game of hide and seek, trying to guess which slide your child has gone down. More than just a slide, it has a great fort at the top with plenty of nooks to hide in.
ARAMOANA DUNES
Not all great slides are man-made. Many of Dunedin's beaches have Baldwin St-like dunes, but the jewel in the crown is Aramoana. Grab a boogie board or an old real estate sign, sculpt some jumps and spend an afternoon sliding down the hill amongst stunning costal views while dodging mini sand tornados that sweep up the dunes. Just remember to shake the sand off before getting back in the car or you'll be reminded of the fun you had for weeks after.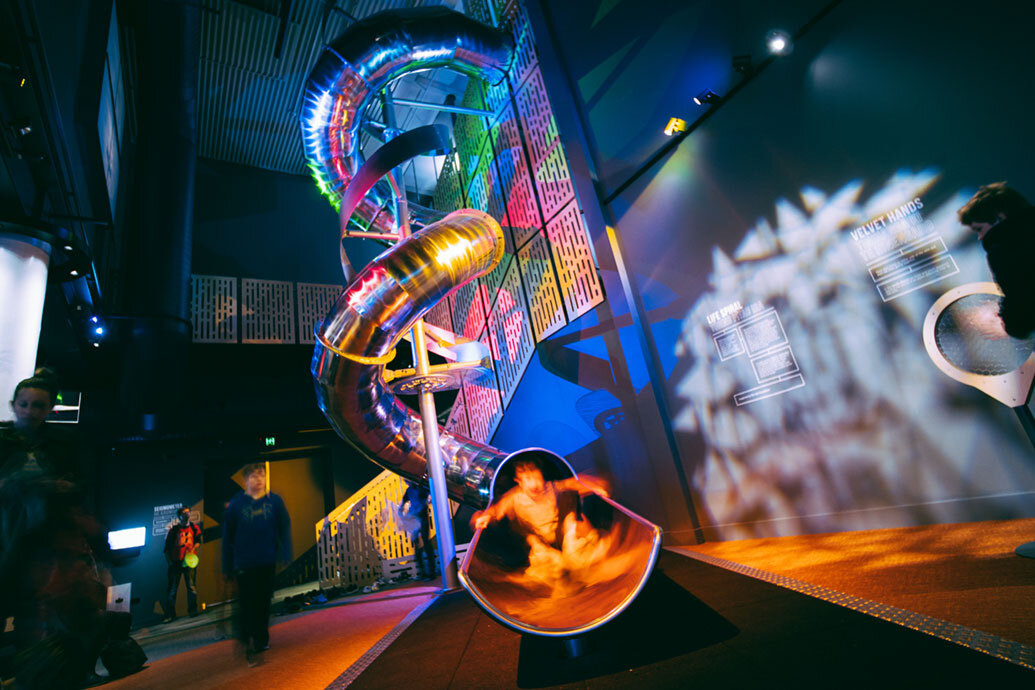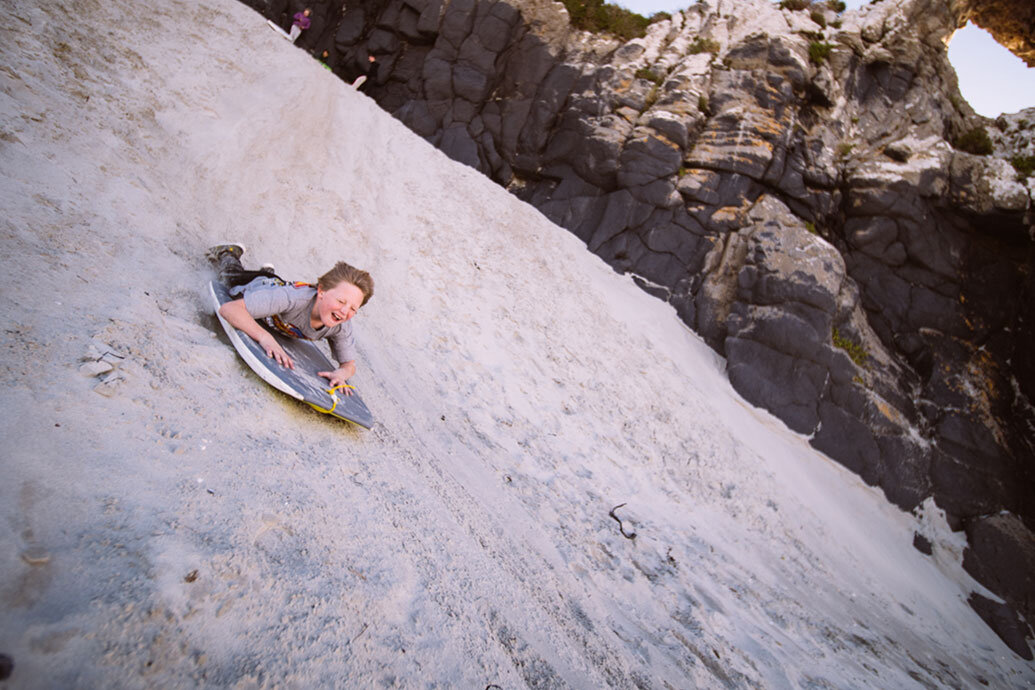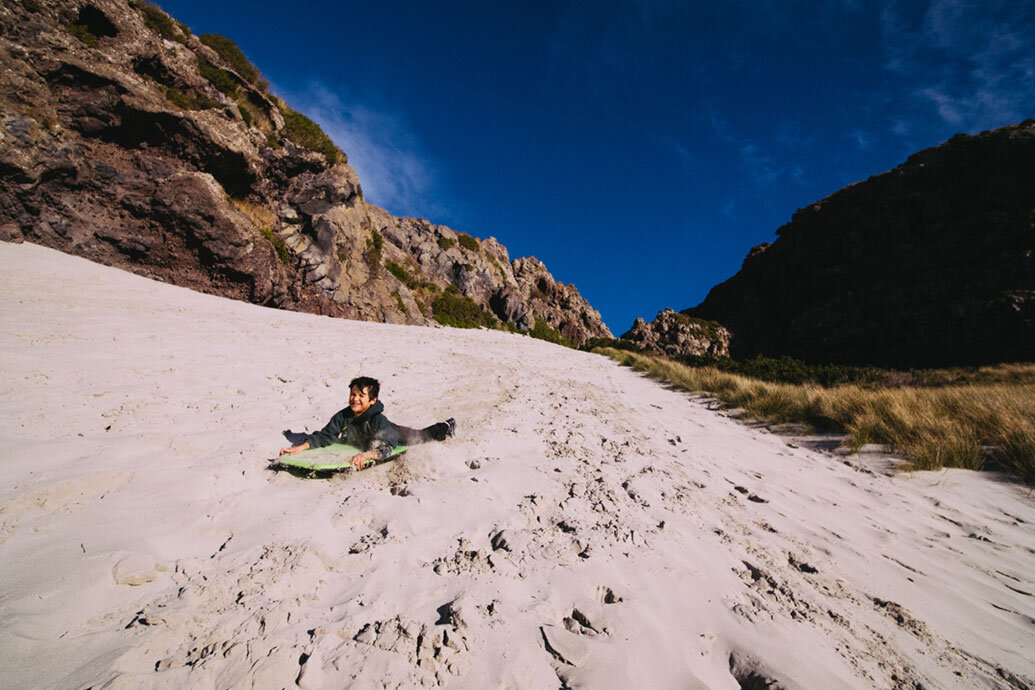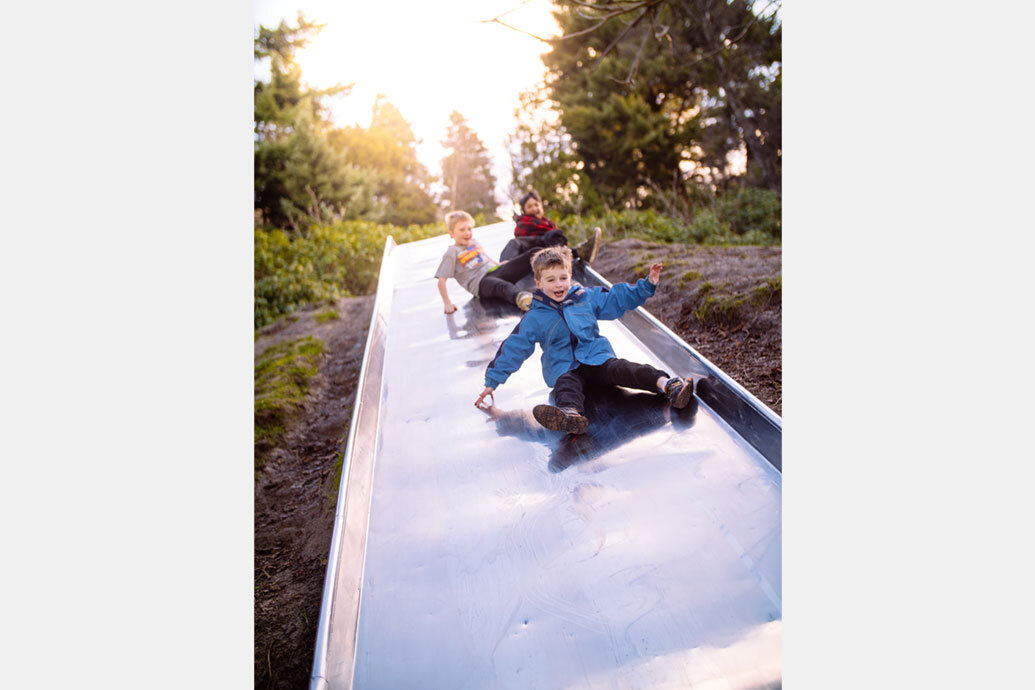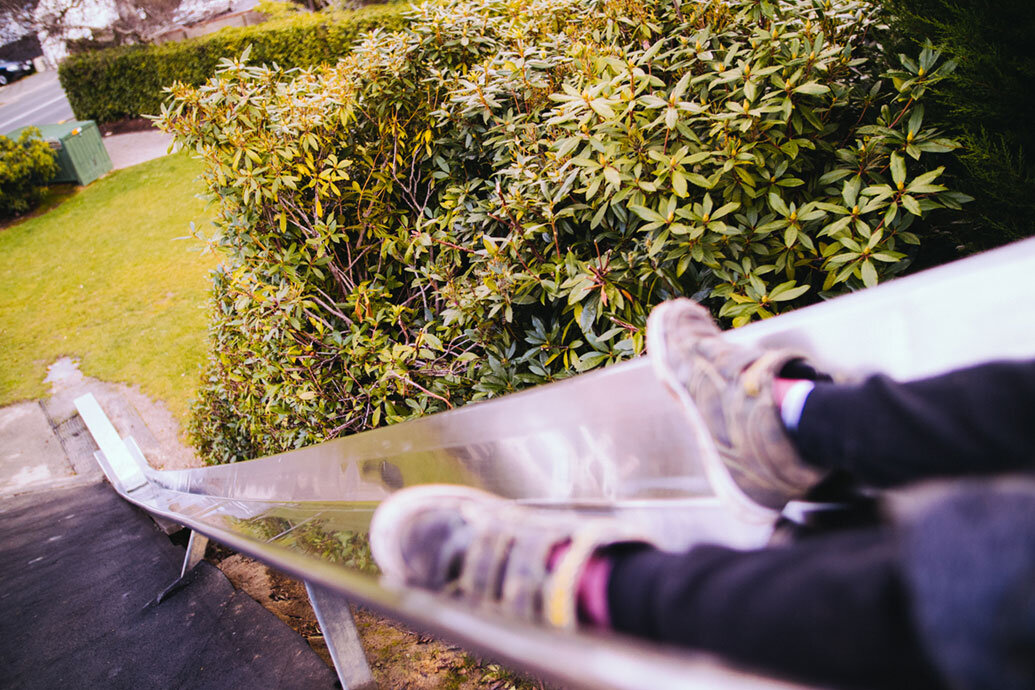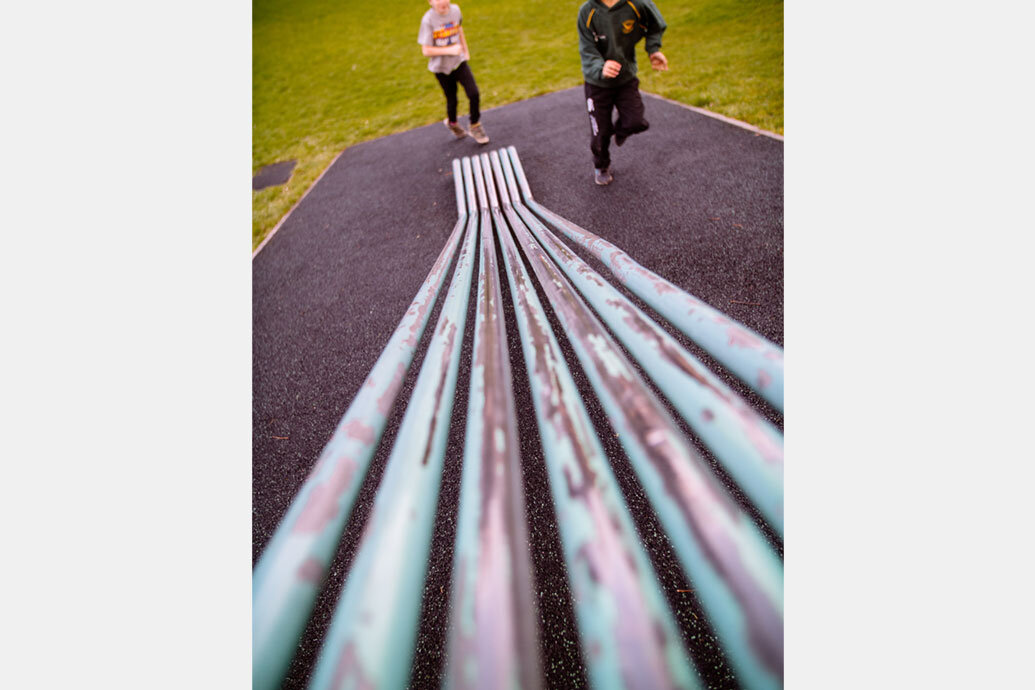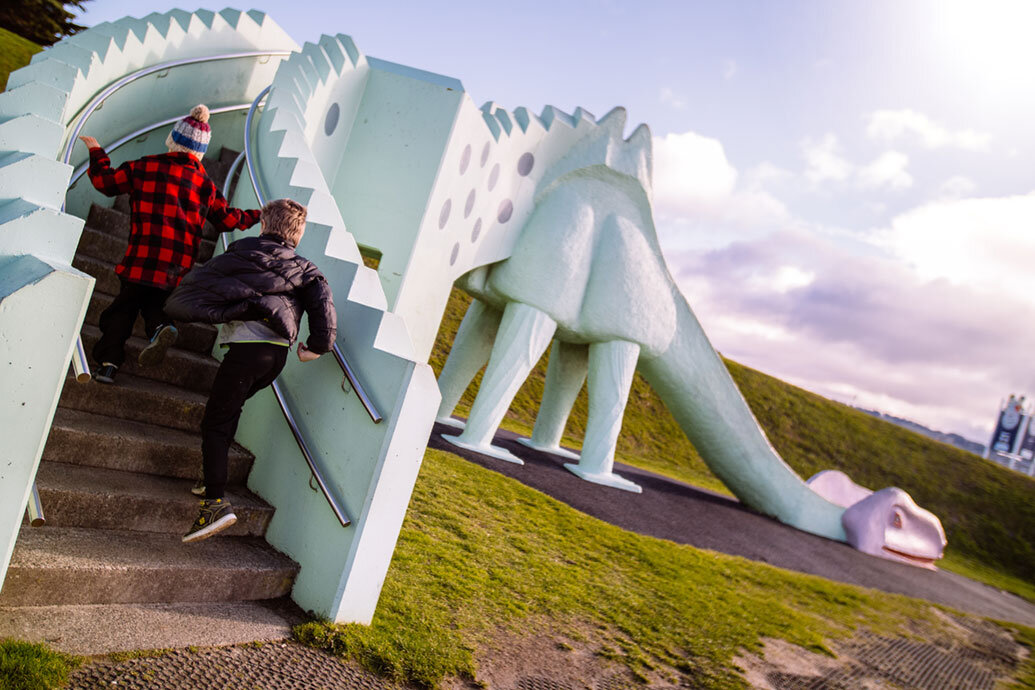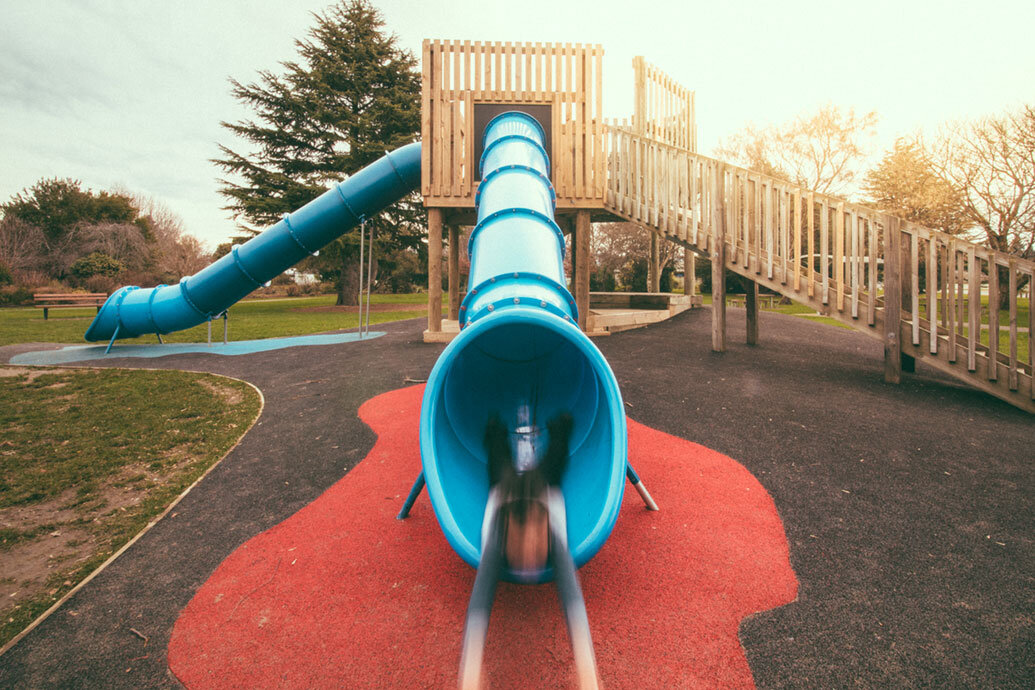 FALCON ST PARK
Located on Highgate, chances are you've driven past this quirky, multi-level playground numerous times without noticing it. Falcon St Park makes the list for having quite possibly the longest slide in Dunedin. Built for speed, its length gives your legs a much-needed rest from the arduous hike to the top.
GLENELG ST PARK
This one is for all the eighties kids out there. An old school slide made up of a series of parallel bars with no safety rail (don't worry, there's now a nice squishy surface surrounding it). It's fair to say the slide in this quaint setting is one of Dunedin's more unique pieces of playground equipment.
TŪHURA, OTAGO MUSEUM
Some people say too much sliding results in a loss of brain cells. Well, not at Tūhura in the Otago Museum. This 7.5m high slide is inspired by the DNA double helix, so plenty of opportunities to learn before leaping into the darkness and emerging amongst the psychedelic colours below.
ARTHUR ST PARK
Sliding doesn't have to be a lone pursuit. Arthur St's slide is wide enough for the whole family. Steep and fast, nine times out of ten you'll end up in a tangled heap on the grass at the bottom trying to figure out just how you got there.