George Street is now sporting a vibrant, pink, hole-in-the-wall creperie. Jooni's is run by a friendly, young couple, one half also running Kenko on George St and the other a full time student. To them, Jooni's has started as an experimental business, a place where they can offer delicious desserts to locals, inspired by the food scene in Wellington and Korea.
Crêpes are a wonderful way to play with flavour and texture. Growing up, lemon juice and sugar was my family's go-to, so simple but incredibly moreish. I was thrilled to learn that Dunedin was getting a place solely dedicated to crêpes! It is a perfect option for those who want something sweet on the go, that isn't too filling or expensive – and can be enjoyed at any time of the day! (Well, that's my opinion but I do love crêpes).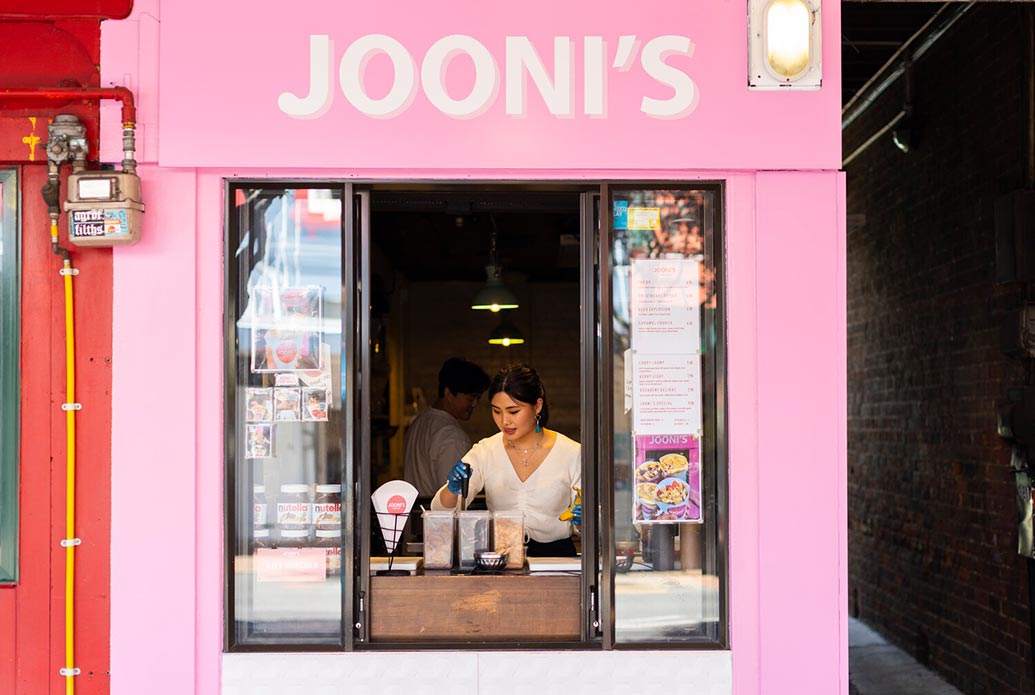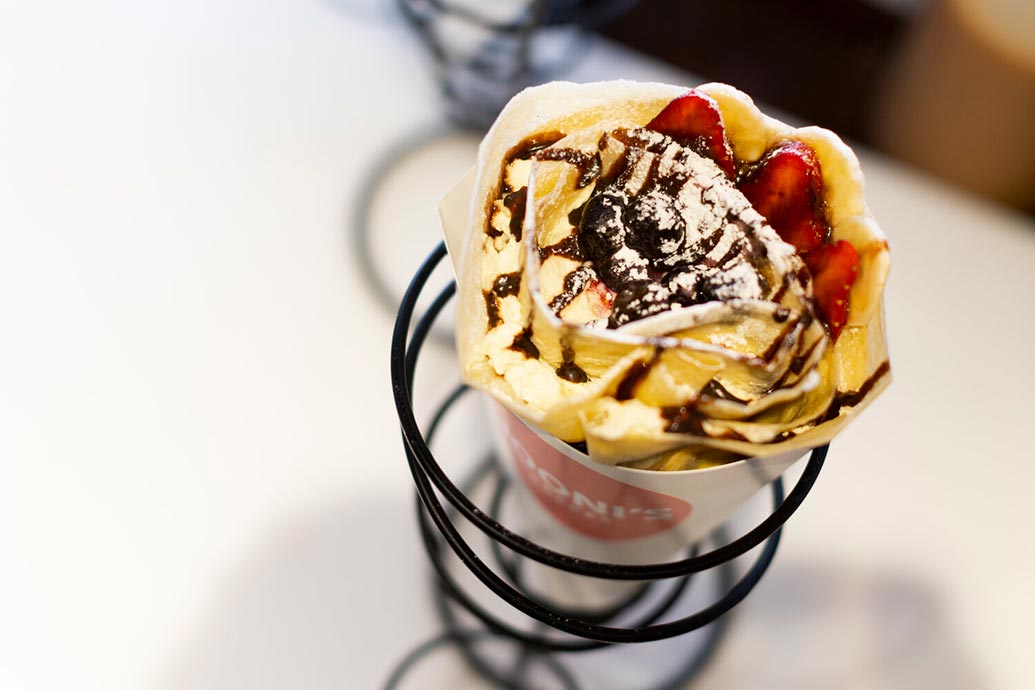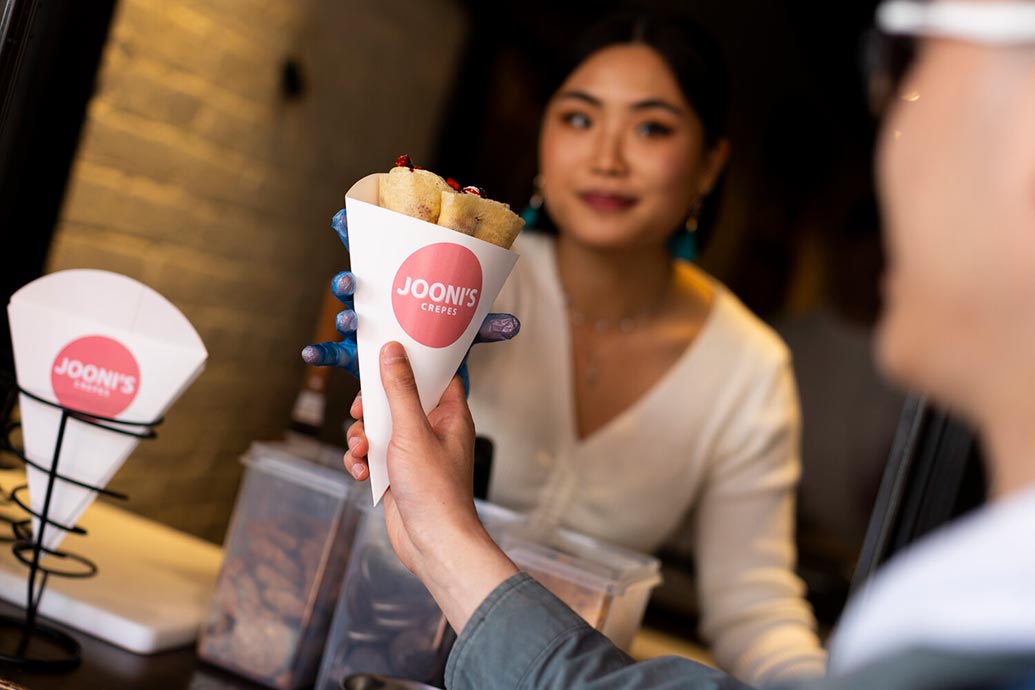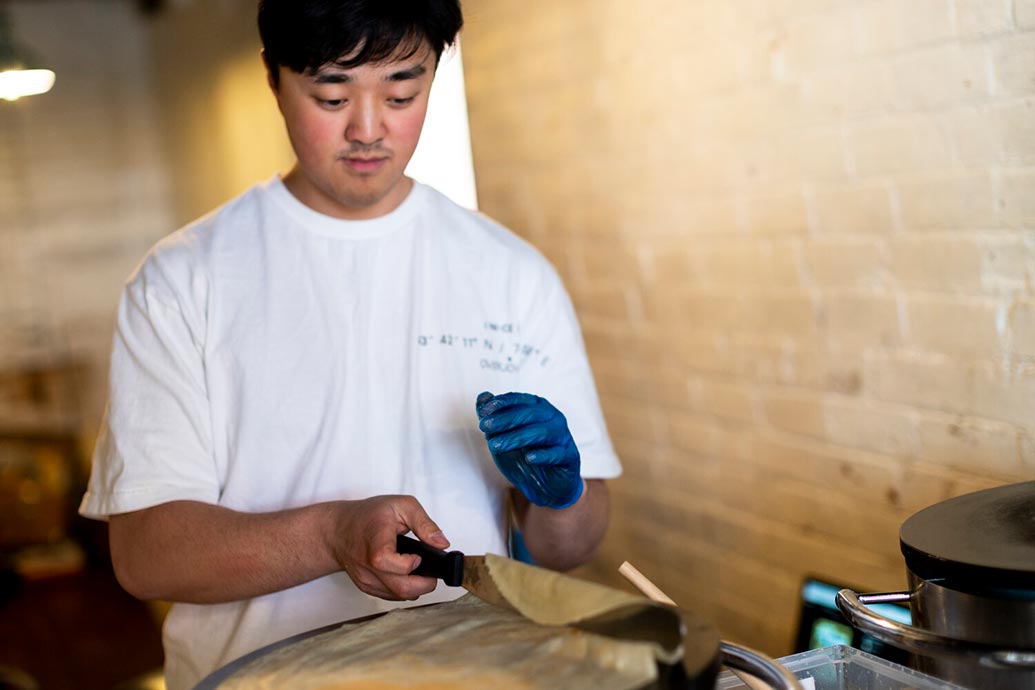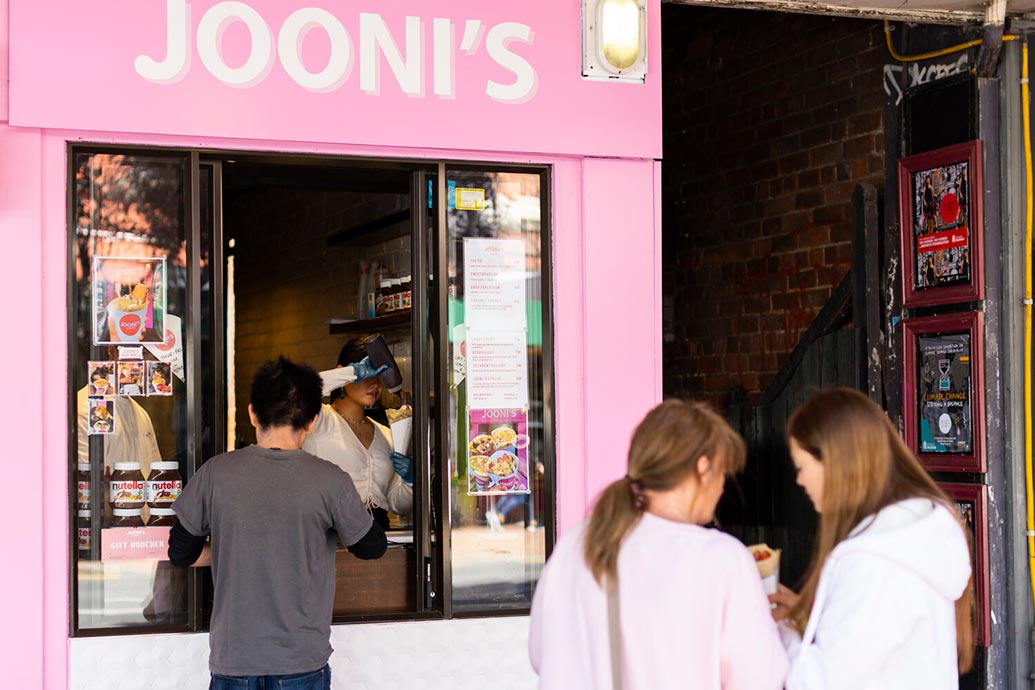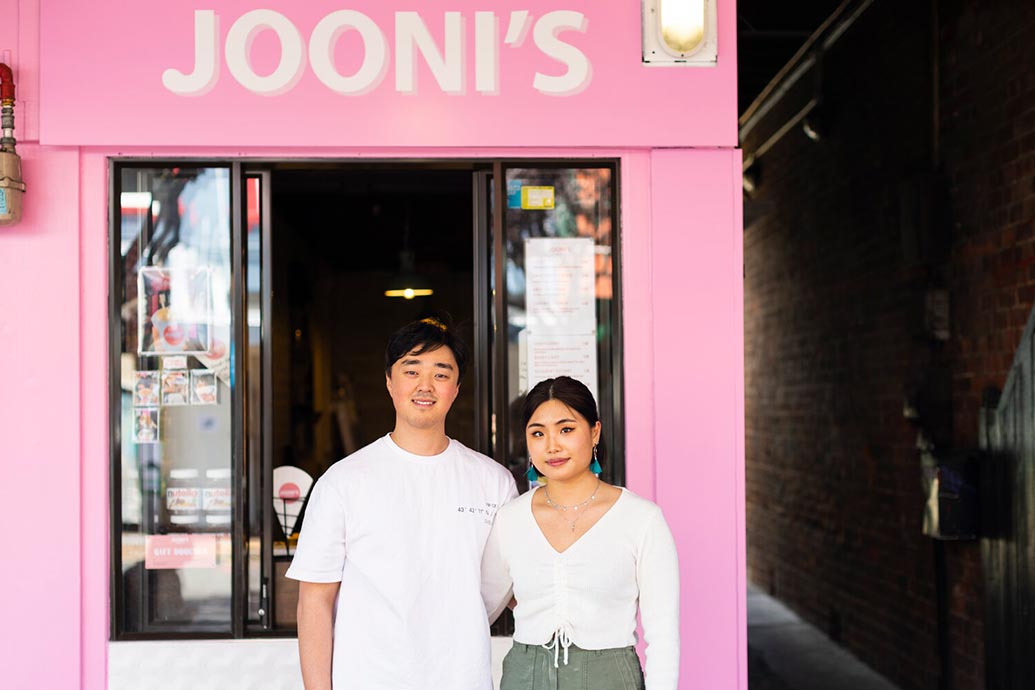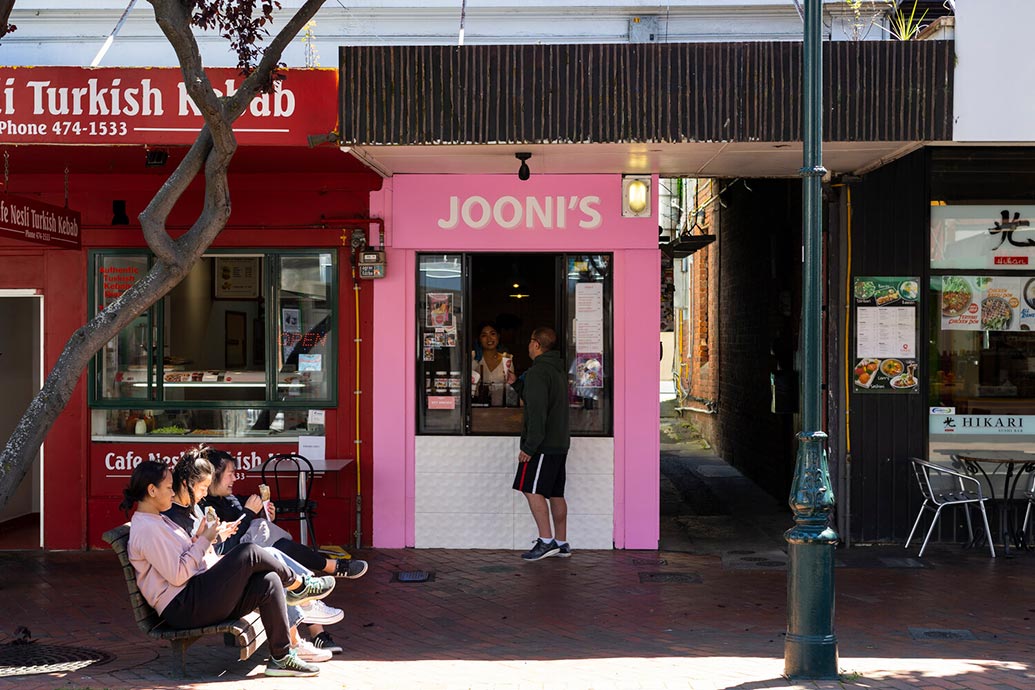 Jooni's offers a scrumptious array of flavours. I was immediately drawn to the "Sweetheart Sophie"; strawberries, fruity jam and whipped cream. Their "The OG" flavour combines Nutella, banana, crunchy honey cornflakes and whipped cream, whilst Tim Tam lovers will rejoice with the "Decadent Delight"; Tim Tam chunks, blueberries, Nutella and whipped cream.
My friend and I loved how all of their options were super affordable. Prices range from $6.50 to $9.50, for delicious crêpes made fresh to order. We think that's tough to beat. And in a place like Dunedin, I bet students will flock to Jooni's to enjoy a premium treat that won't break the bank AND that looks incredible on the 'gram.
Story by Madi Hasselman
Jooni's Crêpes - www.facebook.com/jooniscrepes