Let the aroma of dough baking and cheese melting pull you in.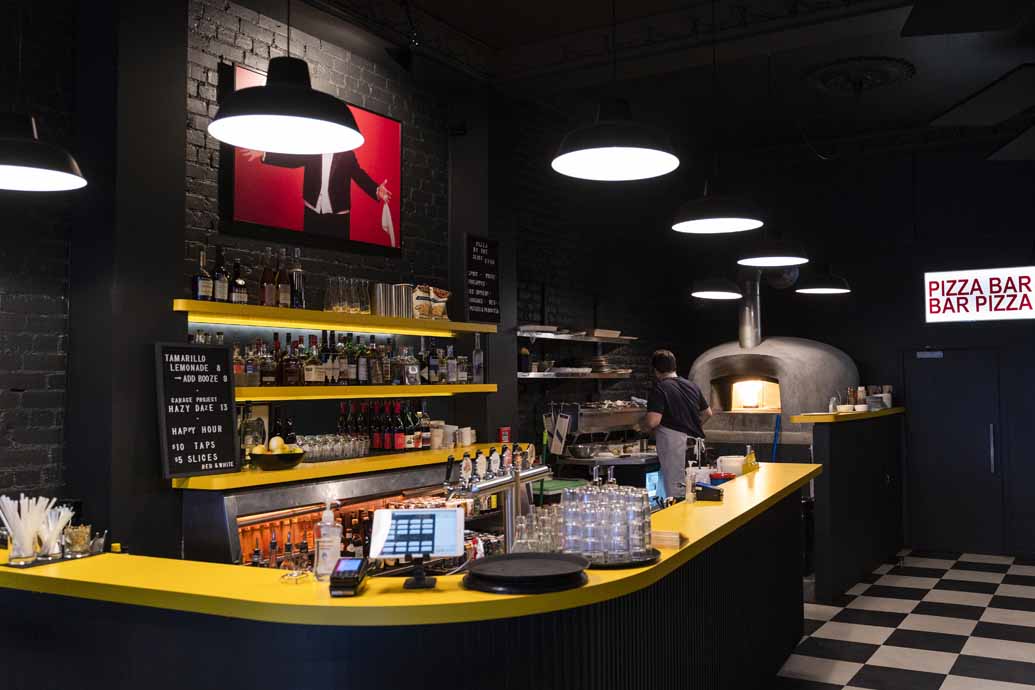 People aren't drunk when they stumble into Pizza Bar, they just haven't followed Rule #1. Mind the step.
Who can blame them, the inviting glow of the pizza oven behind the bright yellow counter is enough to distract anyone from what's right in front of them.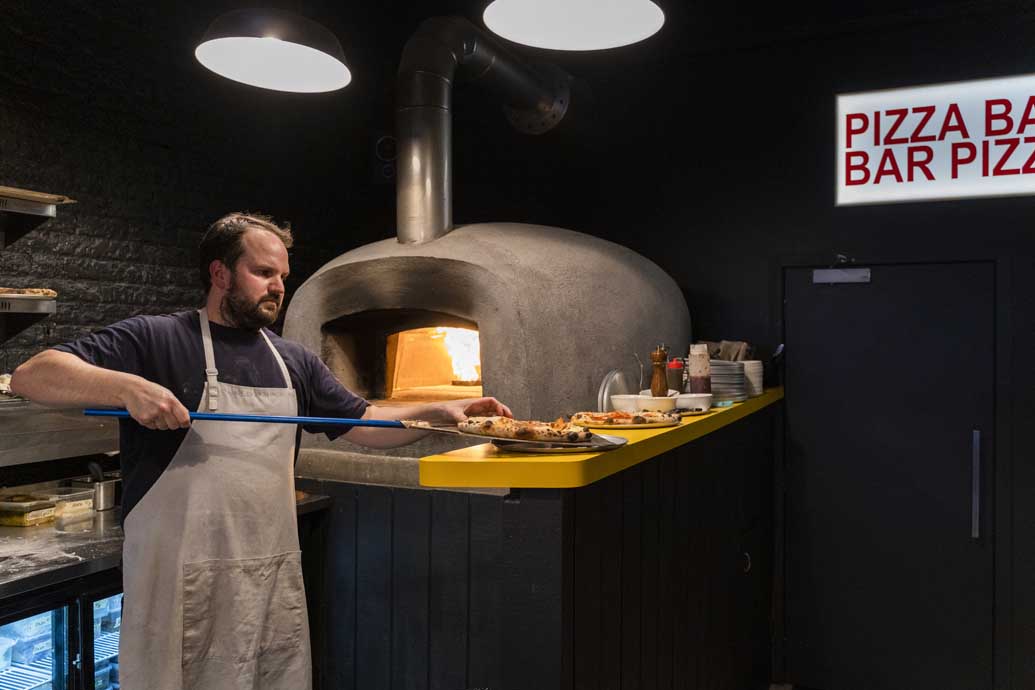 At Pizza Bar pineapple lovers are more than welcome, but half-and-halfers will be asked to commit to one flavour per pie.
You can buy by the slice, but let's be real, if you want to try two flavours just get a pizza of each.
If you're the creative type who just can't be told, pick your favourite toppings and add them to the Anything Pie.
If by some miracle you don't manage to finish, take those little slices of heaven to go.
Just remember Rule #1 on your way out.