Anyone prepared to get out of bed at a respectable hour each Saturday deserves to be rewarded with some delectable and convenient things to eat. The Otago Famers Market isn't all about fresh fish, turnips and kale – there's a whole lot of prepared food to sustain you while you cart around your produce.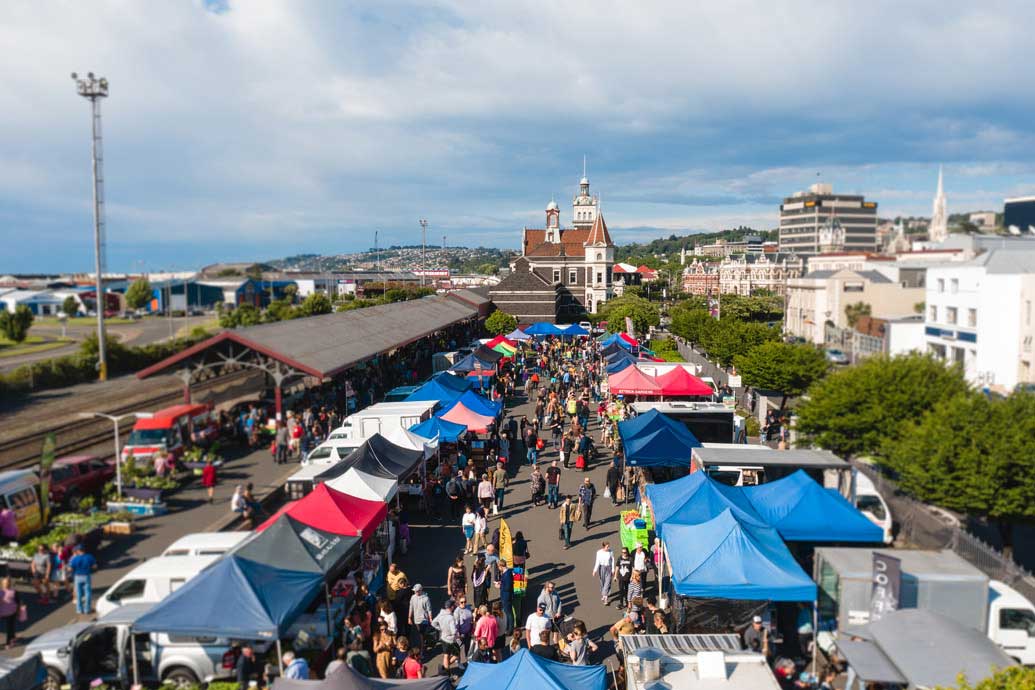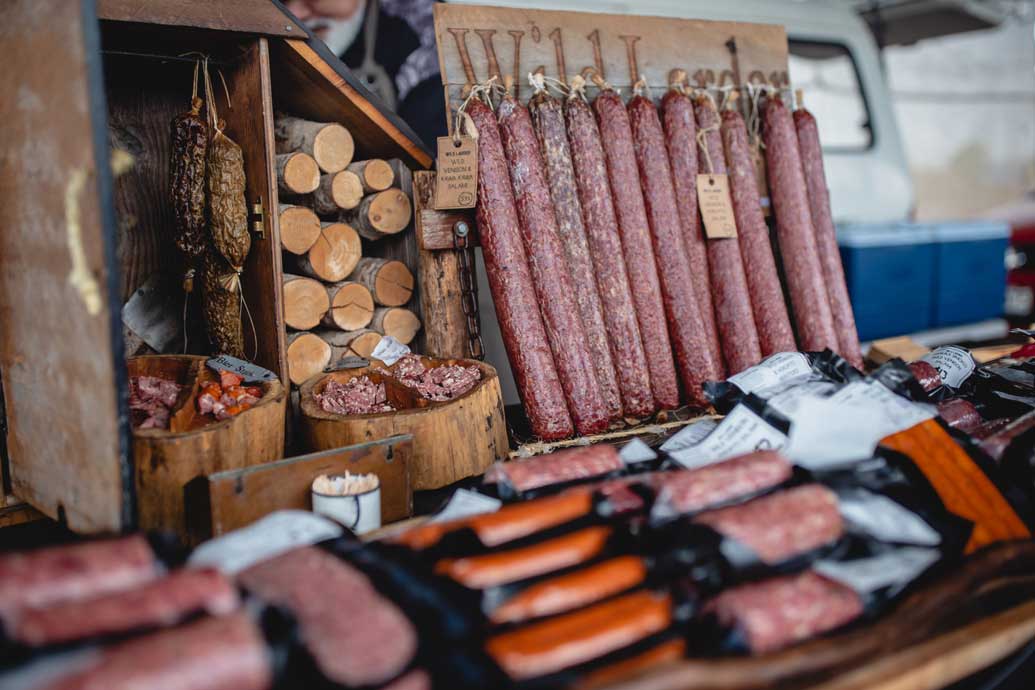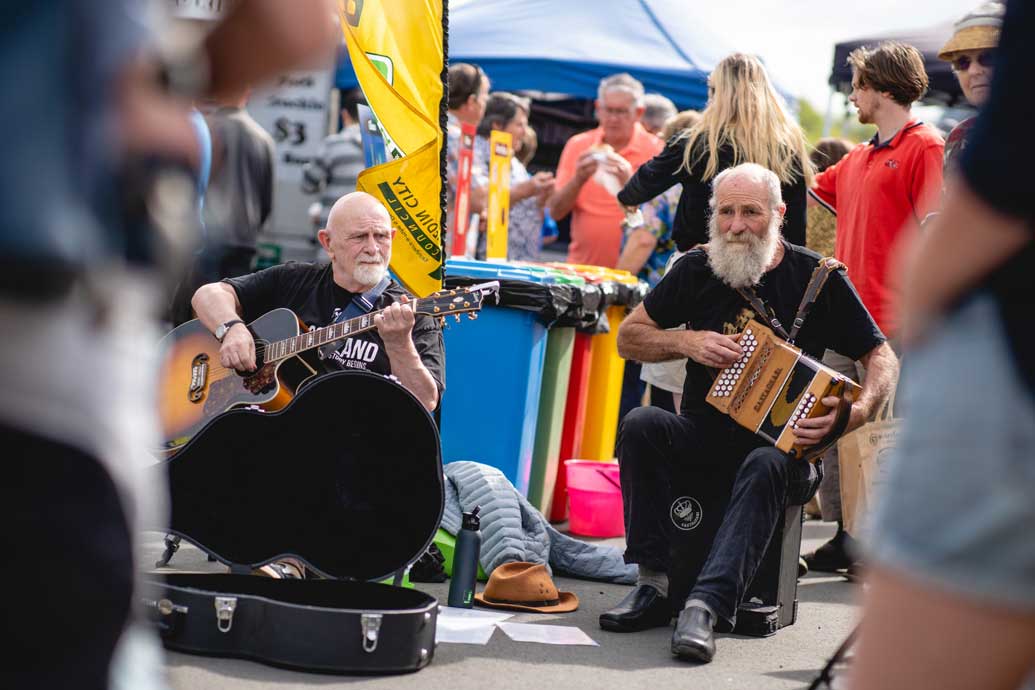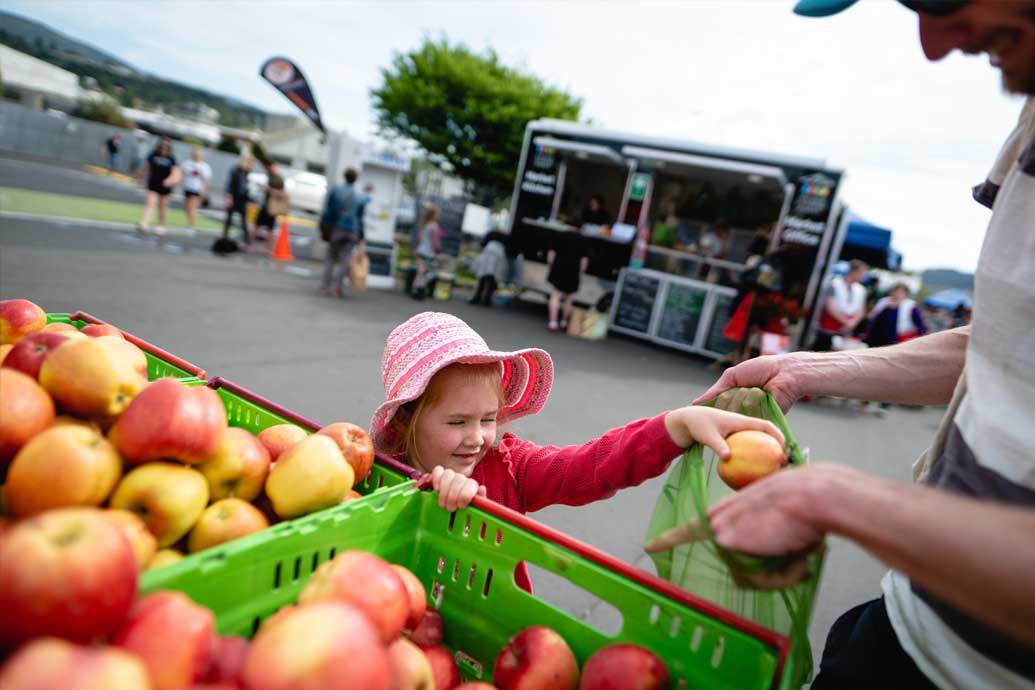 Juiced Up
Smoothies, juices, and a bit of banter. That's what's on the menu at Juiced Up. They support their vendor neighbours by using market produce in many of their signature juices. The best part of their juices? It's all juice, not an ice cub or drop of dairy in sight. The perfect healthy start to the market.
Breads & More
The smell of sourdough, buns and babkas will greet you before the baked goods are even in sight. Buy a loaf to take home and maybe a spare to pick on as you wander the stalls. Pick up a wedge of cheese and some locally made hummus while you're at it so make a meal of the situation. The good kind.
Dolce Vita
Dolce Vita is all about indulgence. Its name literally means 'the sweet life' and they'll show you why. The pastries and treats are all handmade and inspired by traditional recipes that are reinvented to include local products, often sourced from other market vendors. Dolce Vita's Portuguese custard tarts are one of the many delicious delights that sell out fast. They say first you eat with your eyes and these beautiful baked goods will serve you a feast before you even take you first bite.
Bing Chinese Crepe
A bing is pretty much a brunch in a bundle and a must-have at the farmers market. These delicious Chinese crepes are filled with beef, bacon, eggs, salad and chili sauce and are too good to pass up. Try to disguise your drooling while you watch the crepes crisp up on the hot plate and inhale the delicious scent that wafts over you. A traditional Chinese snack not found anywhere else in Dunedin.
Slice of Heaven
The only thing more heavenly than wandering around a bustling farmers market is wandering around a bustling farmers market with a slice of pizza in your hand. These vegetarian and vegan pizzas are hand stretched, cooked in and served from a vintage caravan. Sold by the slice, but available as a quarter or whole pizza, a cheeky Slice of Heaven is a great way to round off your day at the market, and you'll be humming Dave Dobbyn for the rest of the weekend.
Abdal's
Abdal makes everything from scratch. At the market he attracts a crowd because of the novel Saj Dome that, gas fired, cooks his delicious saj flatbreads. Topped with Za'atar and Shatta, along with other toppings as you like, these really are worth trying and trying and trying. Immerse yourself in the taste and culture of Syria with a stop by Abdal's.
Catlin's Kitchen
When the market's winding down and you're loaded up with groceries and goodies, you're going to need a salty reviver to tide you over until home. Catlin's Kitchen's vege crisps are a moreish snack that you won't be able to resist. The vege crisps are made fresh each week from homegrown root veges, and they're the perfect dipping utensil if you fancy some Catlin's Kitchen dip, too. Pick up a packet on your way out and see how long you can wait to start chomping on them.