Olive from Patti's and Cream gets dollar signs in her eyes when she sees the Sheed clan coming towards her new Scoop Shop in Mornington for their weekly ice cream fix. It's fair to say these kids are experts in Ice Cream-ology, so take note.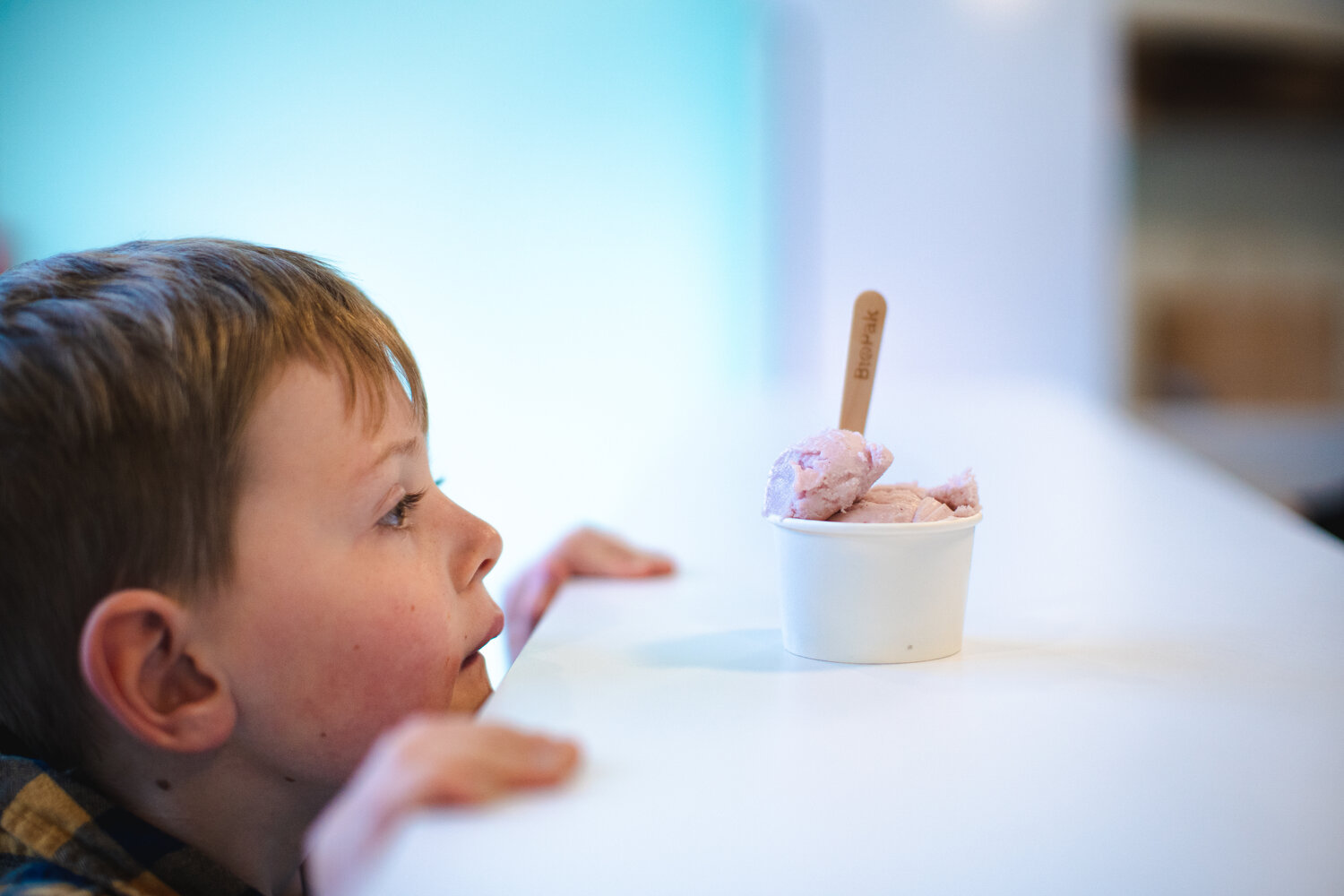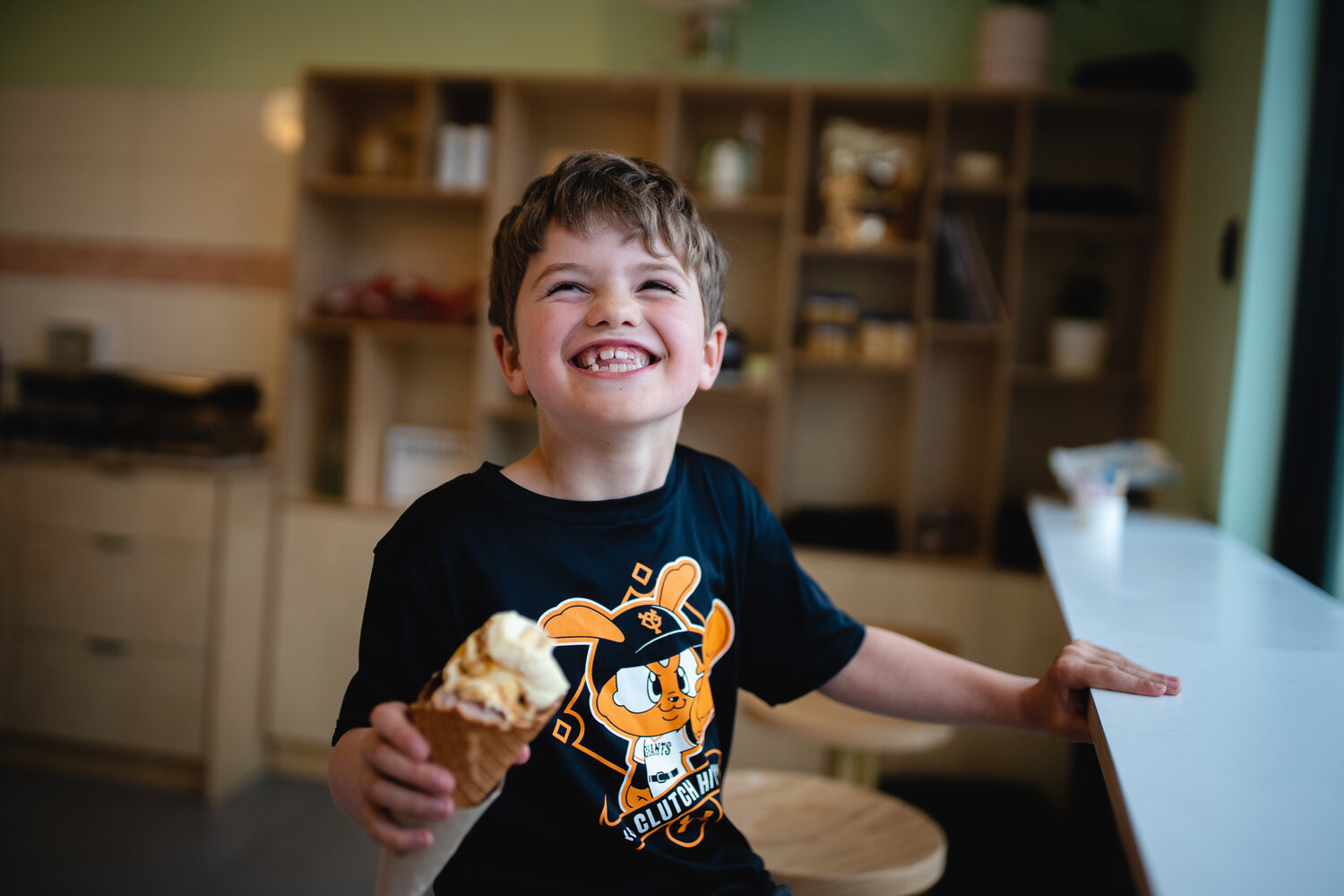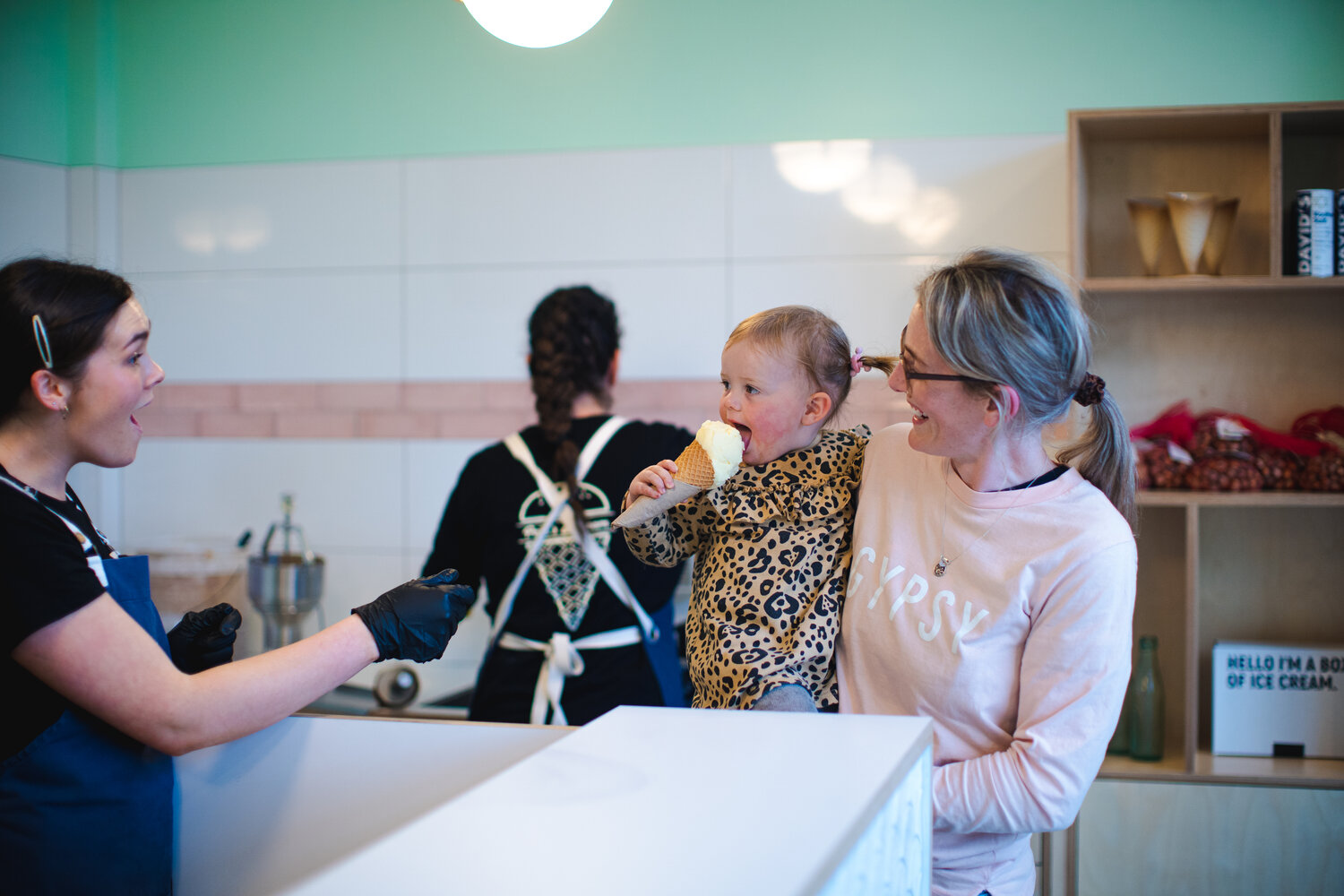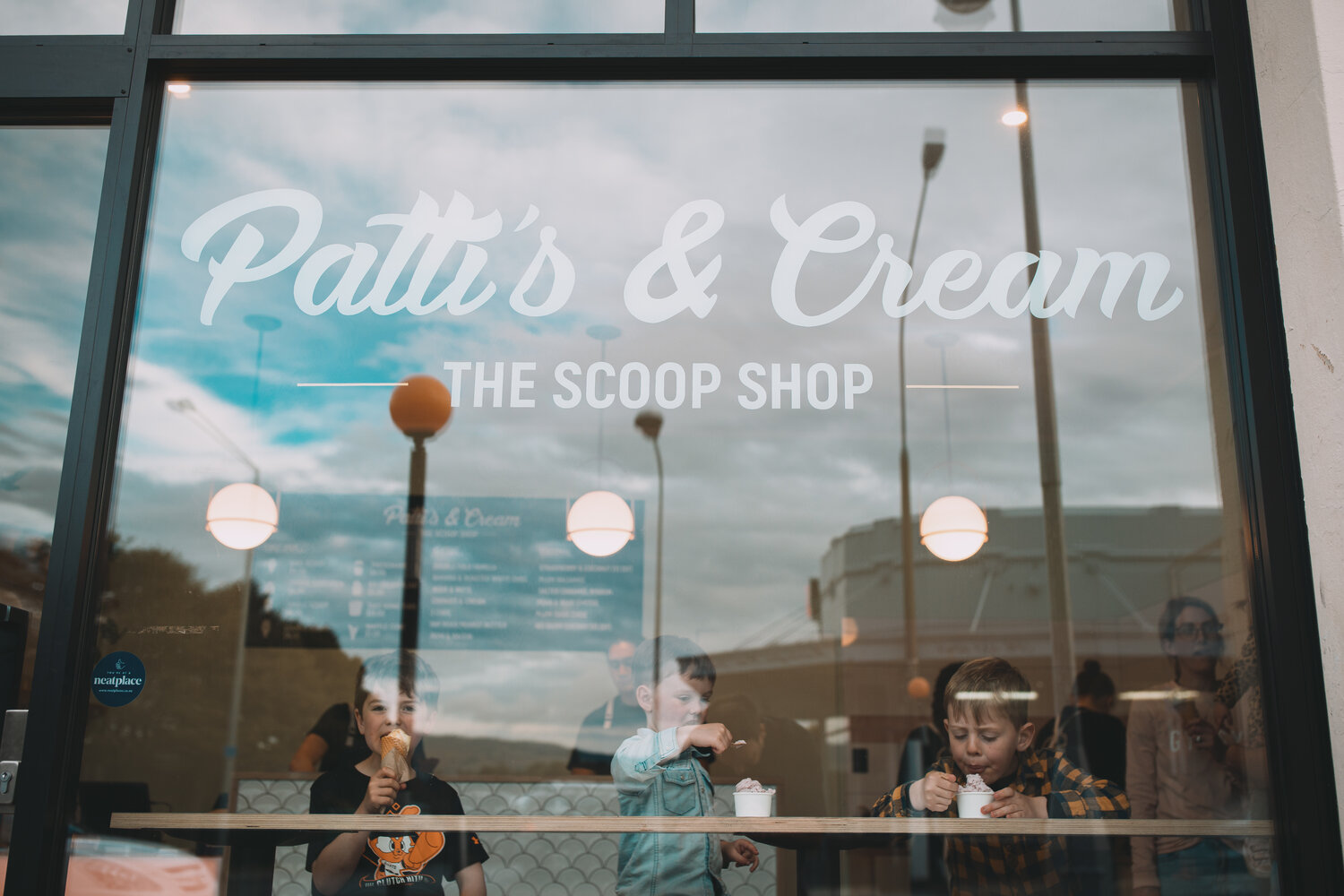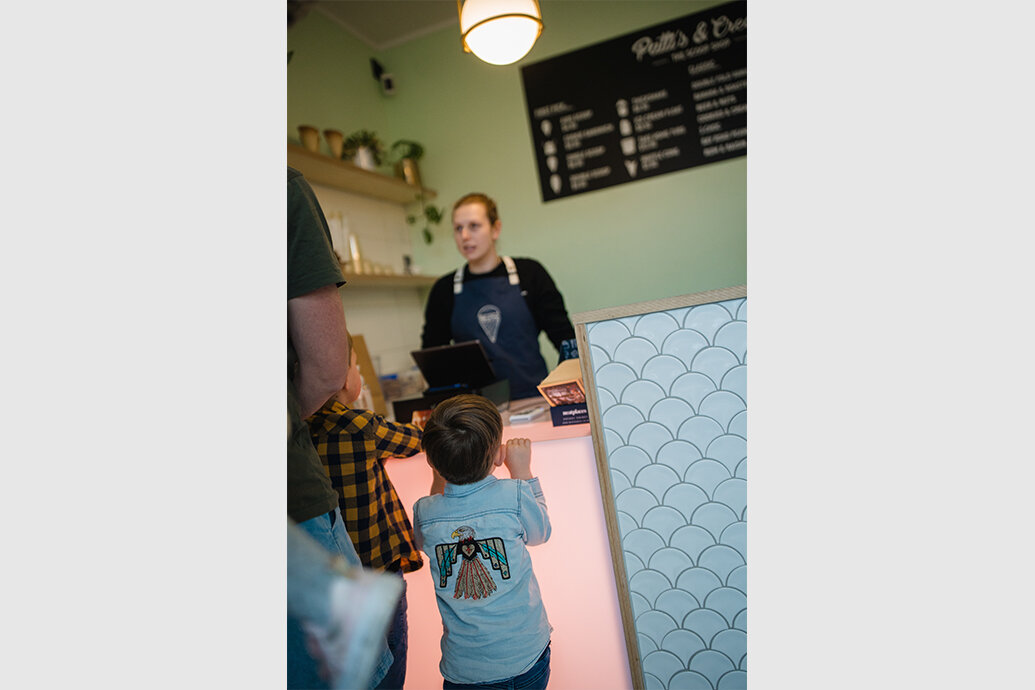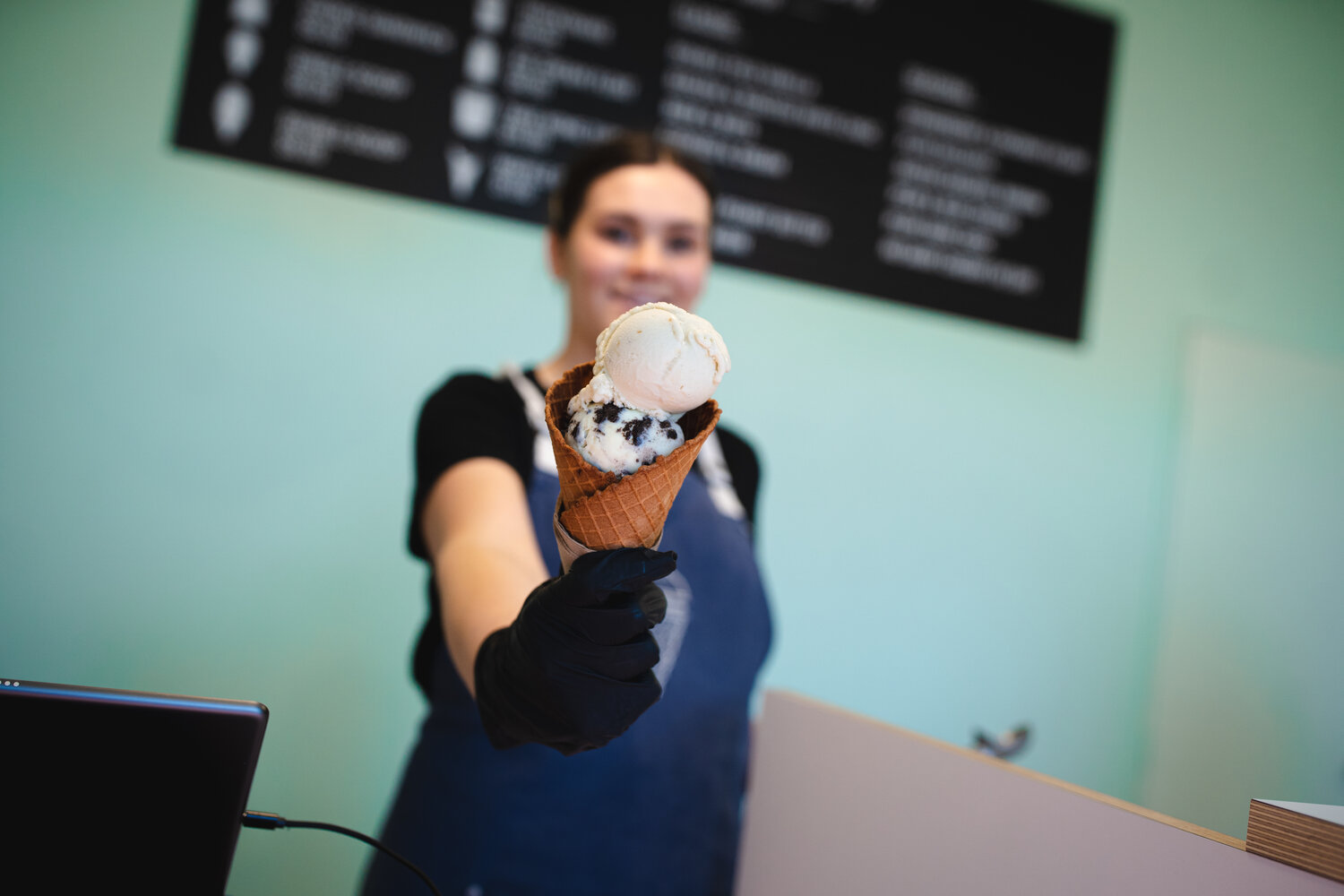 Lewis (7)
"I liked the peanut butter ice cream (Bay Road Peanut Butter) the best because I have peanut butter on my toast and I like toast. One day I'll put ice cream on my toast."
Walter (5)
"I had cookies and cream but I wanted one of the t-shirts. There are lots of cool things in the shop."
Albert (3)(written by Walter)
"Albert had a banana ice cream (Banana & Roasted White Chocolate) but he was too slow eating it and it melted over his t-shirt. Mum said I could finish it for him."
Penny (1)(written by Lewis)
"My little sister loves ice cream. I don't know what her favourite flavour is because she can't talk yet. I think it's vanilla, but maybe not because she threw it on the ground. It was funny!"
Written by the Sheed kids.