The slopes of Hereweka are steeped, not only underfoot, but in fascinating Māori history. As the story goes, a local chief named Tarewai was wounded and captured by rival tribes but escaped and fled to the sanctuary of Hereweka for some R&R. The sabbatical served him well, emerging from the native bush with newfound strength that enabled him to inflict deadly revenge upon his enemies.
Fast forward a few hundred years and Tarewai's legacy remains, only the players have changed and there's a distinct lack of tribal fighting, unless you count the local seagulls squabbling over the last chip on the outdoor tables at the Portobello Hotel.
Meet Peter and Anna, owners of Hereweka Garden Retreat, continuing the tradition of sanctuary on Hereweka. Peter, the local GP and Anna, a psychotherapist have obviously put their knowledge of healthy living and mindfulness to good use, creating what could be the most tranquil oasis in Dunedin.
The 11 acre property which overlooks Hoopers Inlet is sheltered from the cool southerly winds and basks in north facing sun - the perfect ingredients for a frost-free microclimate. Combine that with some seriously green fingers and you can see why it has been labelled a Garden of Regional Significance. The garden, which can be visited for a small fee, is a petrie dish of plant life. From Anna's perennial borders and colourful under-planting, to Peter's "Gondwana Garden" featuring primeval palms and a bevy other botanicals from around the world. Despite being a step back in time, it's a Jurassic leap ahead of the potted edibles on my window sill that I call my garden…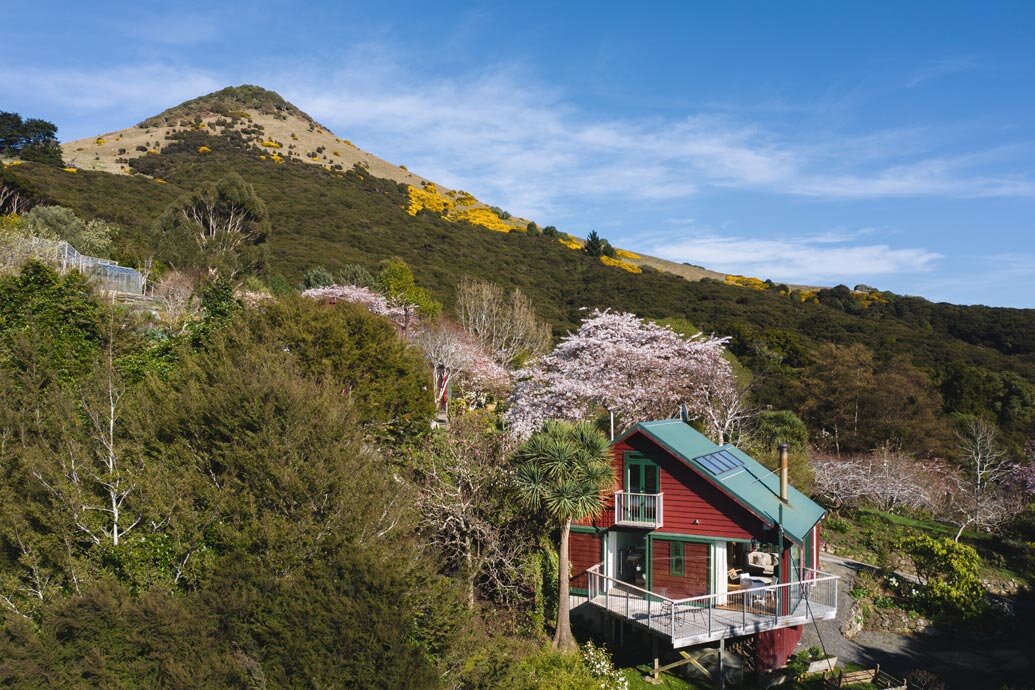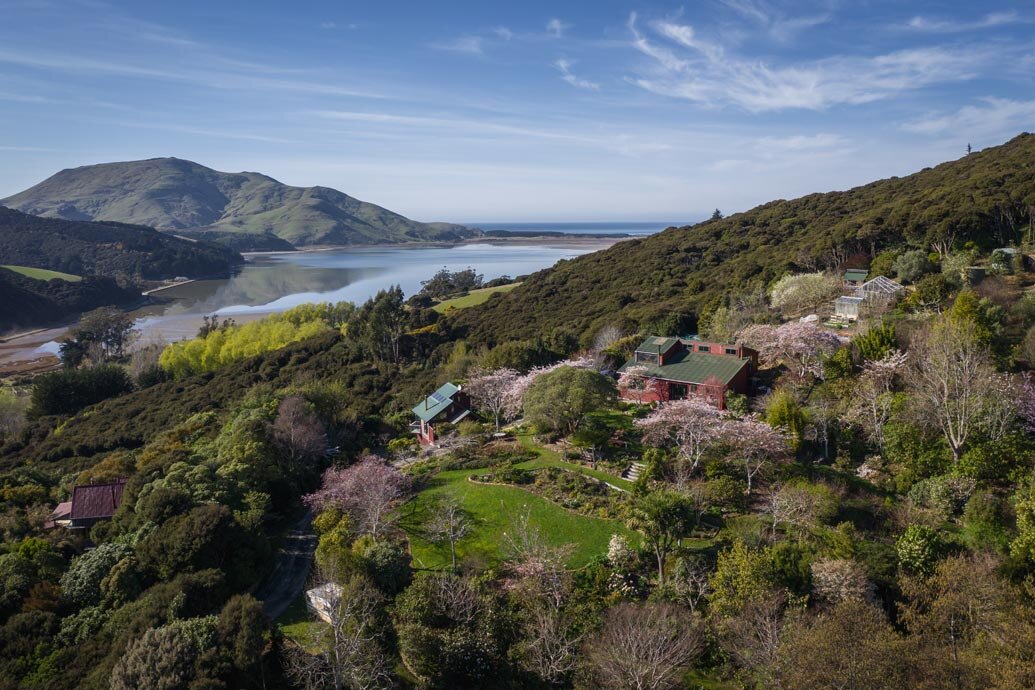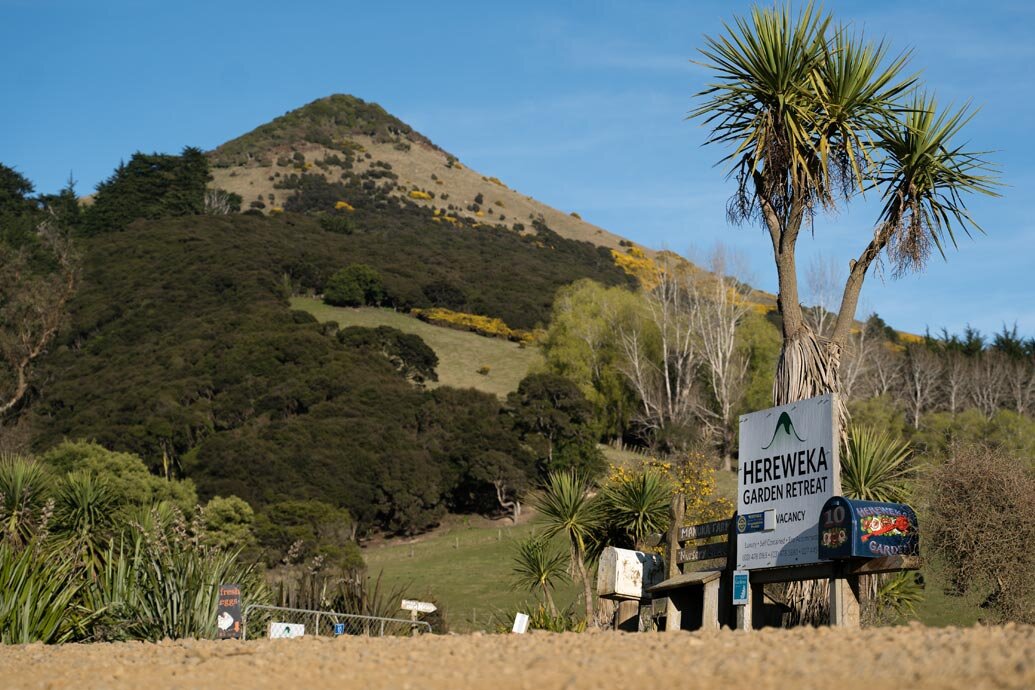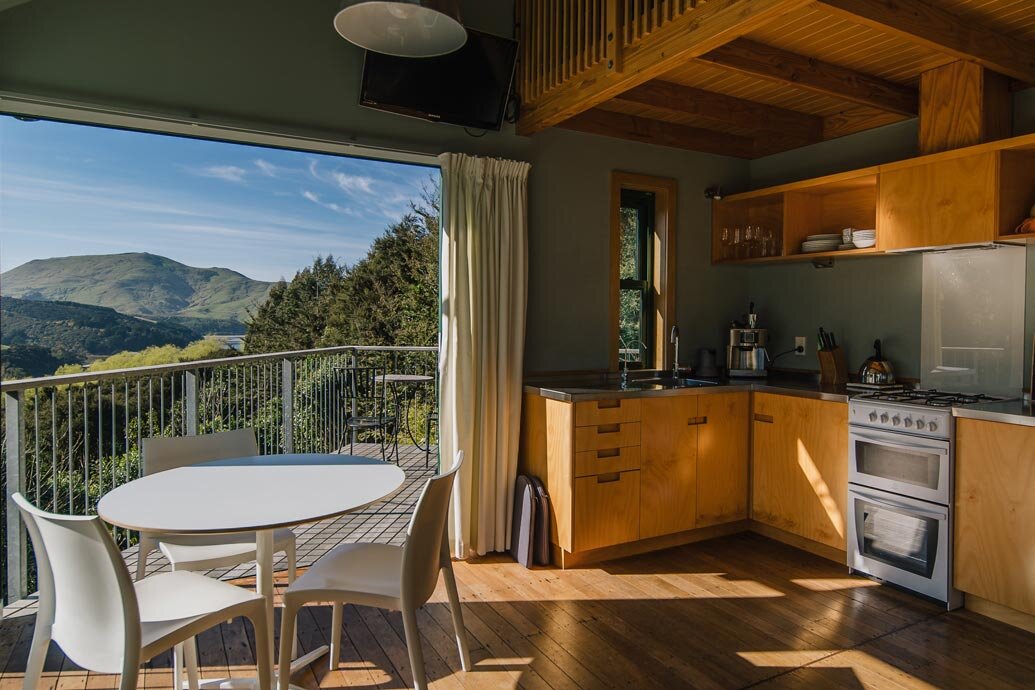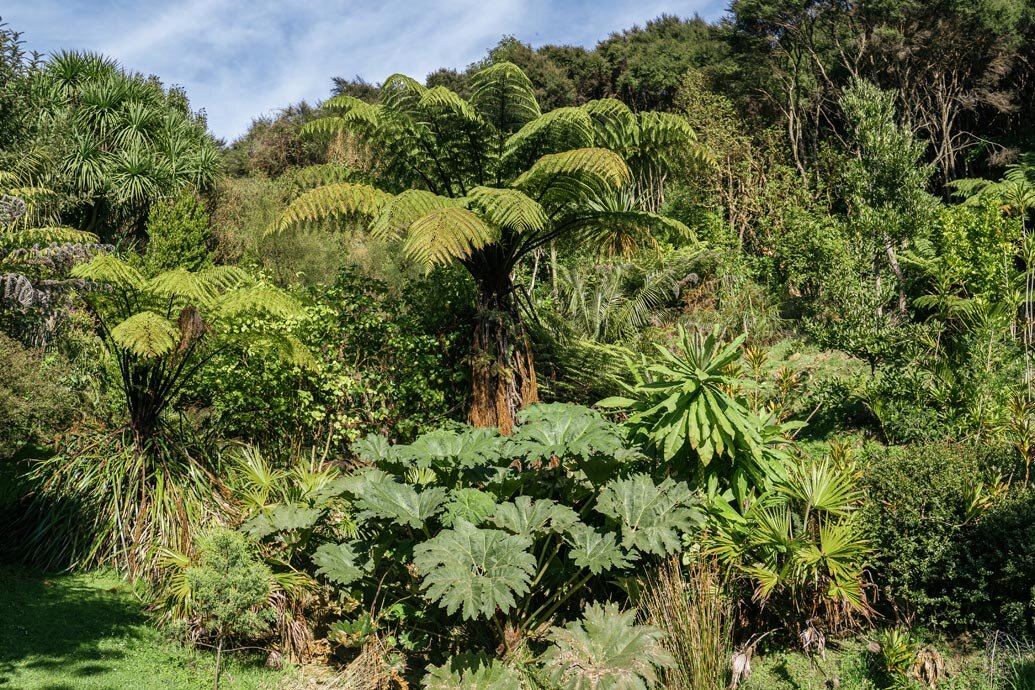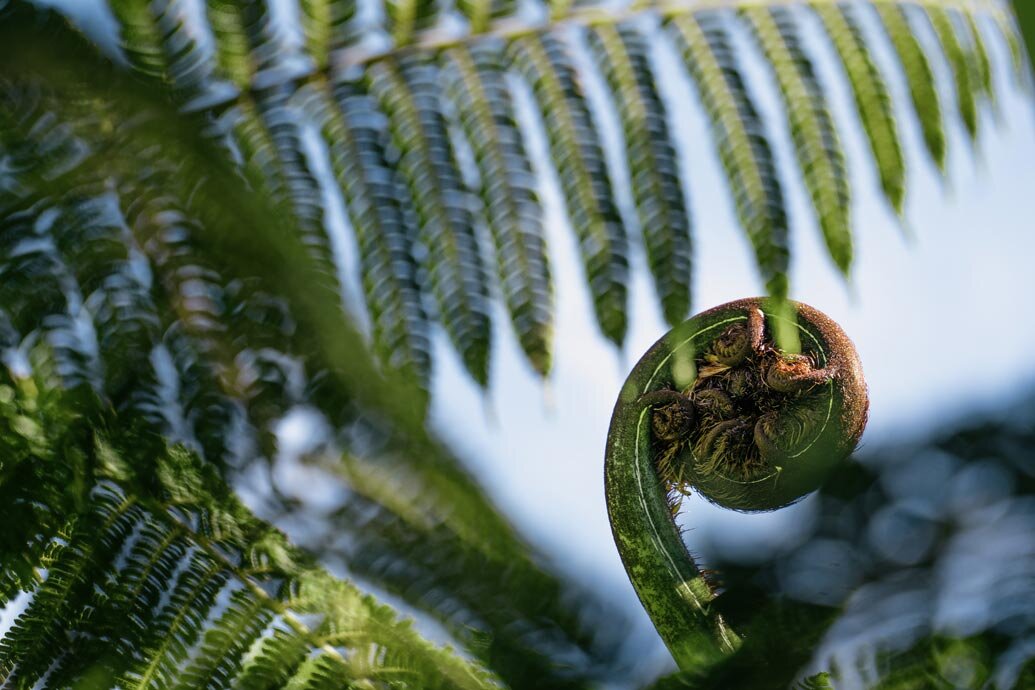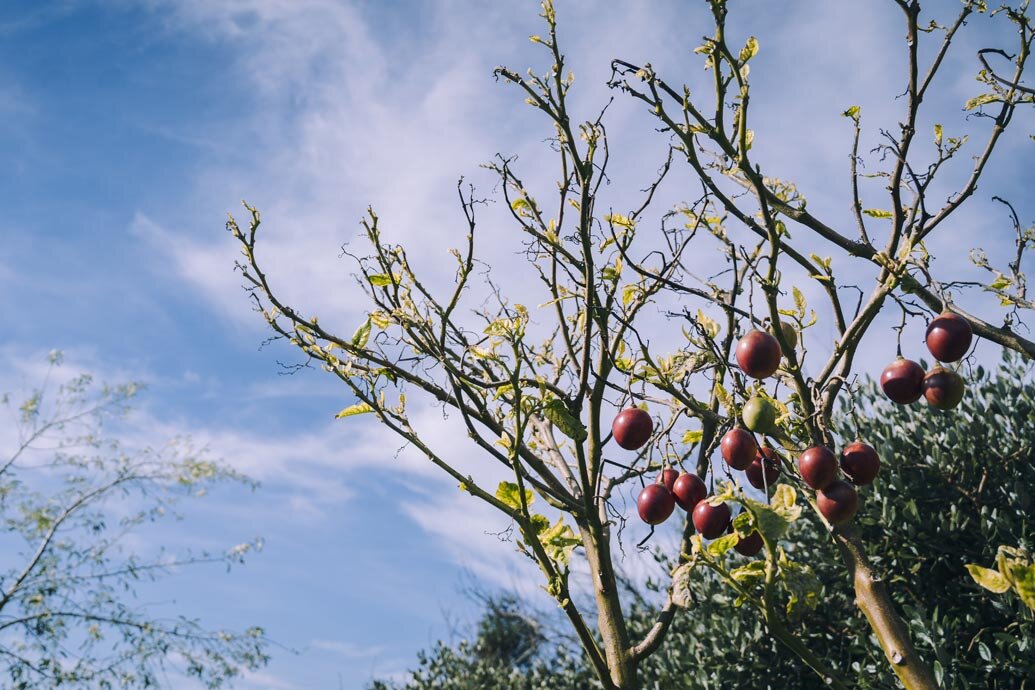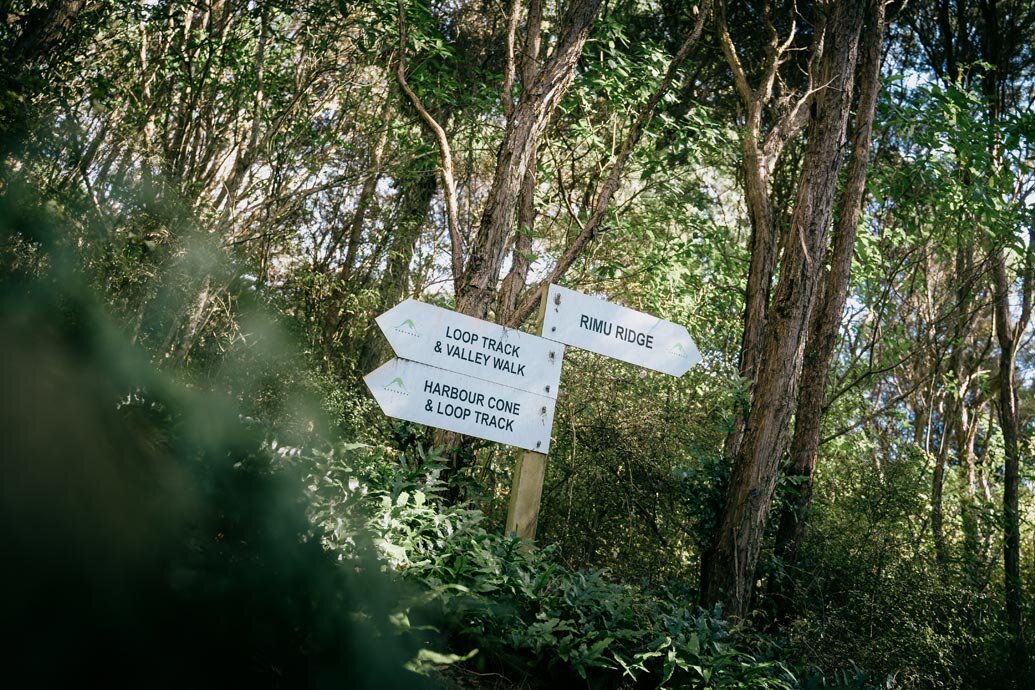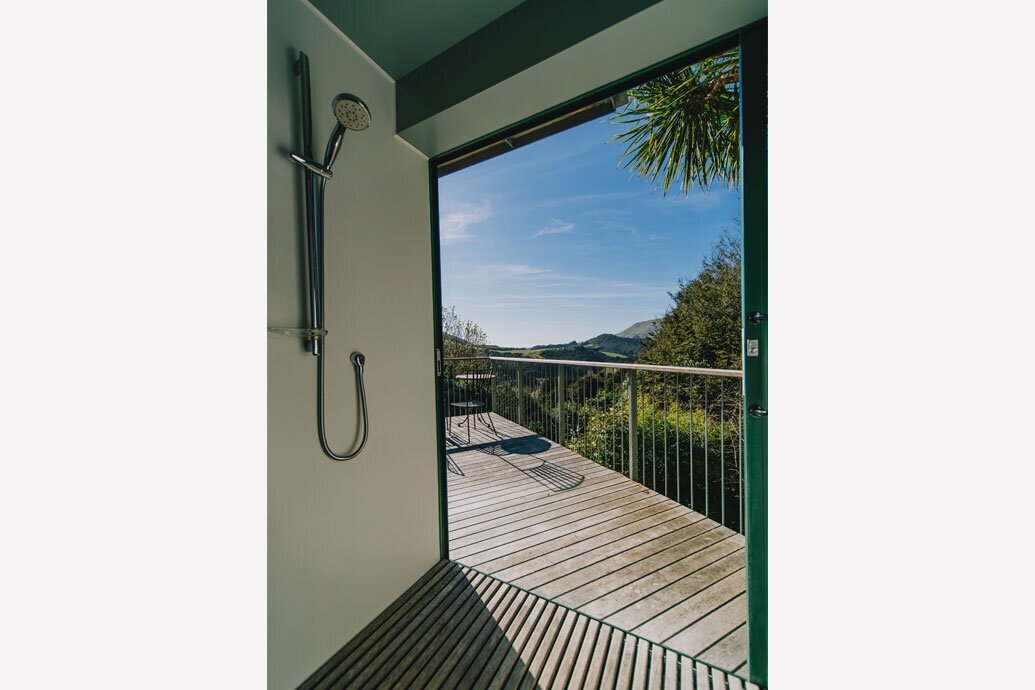 Speaking of edibles, their organic garden is not to be scoffed at. Actually, that's exactly what it's there for, as guests staying in the architecturally designed, eco-accommodation chow down their organic breakfast of tamarillo, feijoas and figs with homemade jams and bread. Stepping inside the dwelling, which is perfect for a weekend getaway, I imagine relaxing amongst the warmth of the recycled wood while admiring the utopian views across the valley. I also imagine showering in the indoor-outdoor shower in full view of the native birdlife, whistling their morning chorus… or are they whistling at me?
Organic principals have been practiced since acquiring the property nearly 40 years ago, as well as preserving one of the last remaining bands of rimu-infused native bush on the peninsula, which is now protected by a QEII National Trust covenant for all to enjoy. The local wildlife have cottoned on to this secluded sanctuary, too. Tui, Kererū and Riflemen flutter (and even nest) overhead, while Green-Jewelled Gecko scurry below.
Tracks meander their way around the property and link to other local icons - up to the top of Hereweka; down to Hoopers Inlet and more importantly, to the local pub. Yep, that's right, a 20min bush walk that ends up at the back door of the Portobello Hotel…
Like I said, an oasis.
Hereweka Garden Retreat: www.hereweka.co.nz
Written by Hayden Parsons