Dunedin is a town of people on the go, and we demand hearty sustenance in handy form and with a variety of fillings. Our pies run the gamut of styles from classic and traditional to modern and revolutionary. Whatever your leanings, you'll find the pie for you in Dunedin.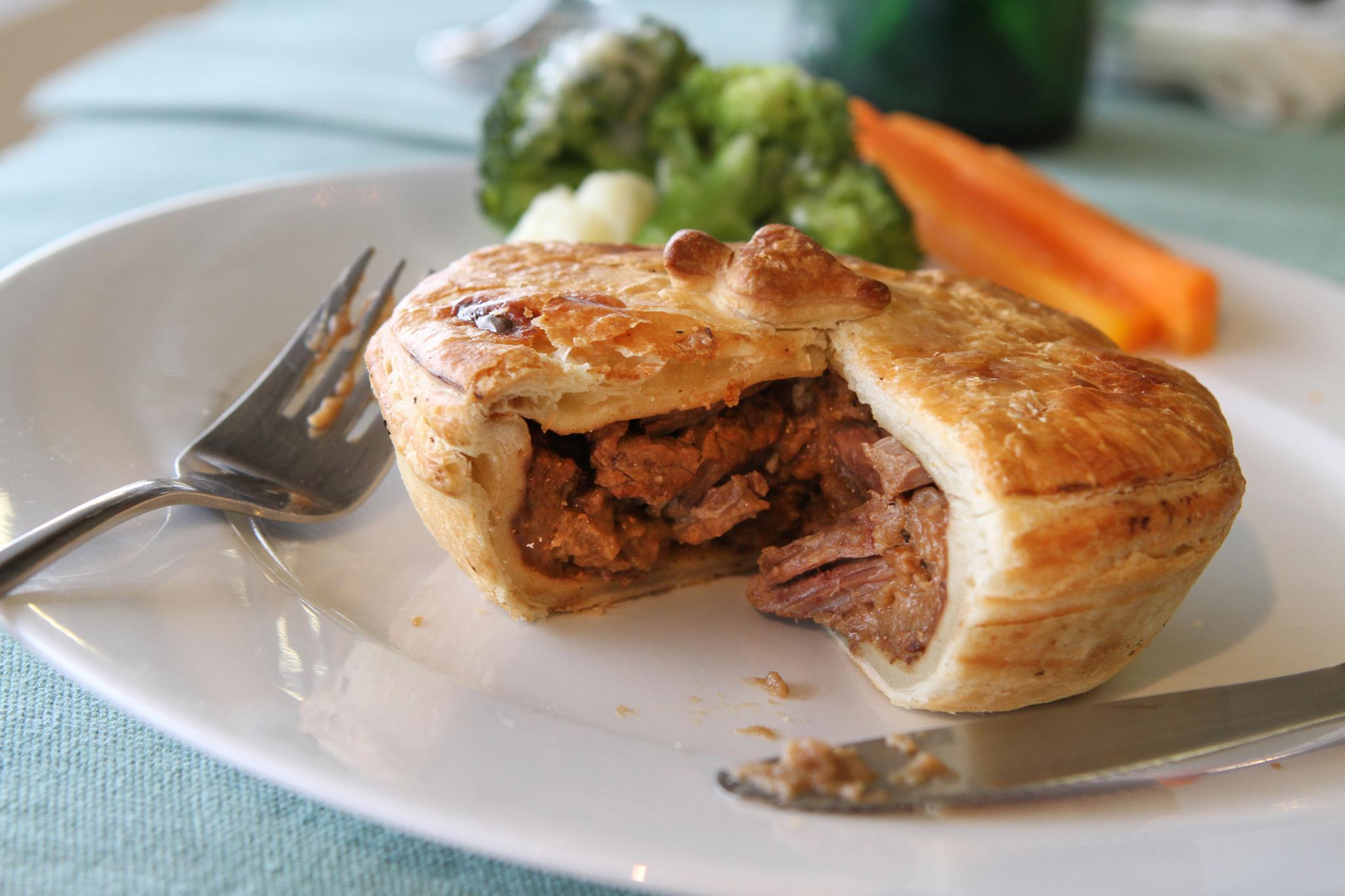 Who ate all the pies?
Don't just settle for a piece of the pie. You deserve all the pies – Who ate all the pies, to be precise. They're handmade with top-quality ingredients and come with such delectable fillings as Lamb, rosemary and thyme, Venison, thyme and red wine, Chicken, cranberry and brie, Spinach and red pepper, and Salmon, potato and parsley. There's even a traditional pork pie. Available online or at the Otago Farmers Market and stockists around New Zealand, pies from Who ate all the pies come as single or family size – and, if you were to buy family size, who's to know if you eat it all yourself?
Gilbert's
Some bakeries look at the ubiquity of steak-themed pies in Dunedin and conclude that steak pies are a safe bet. Gilbert's looks and sees a gap. You'll only spot one beef pie on the menu, and it's mince and cheese. The other pies are a quiche-like salmon pie, pork and chorizo, bacon and egg, and a vegetarian pie with jackfruit, black bean, corn and capsicum. With a stand at the Farmers Market and stores on Otaki Street and Highgate, Gilbert's has got all the gaps covered.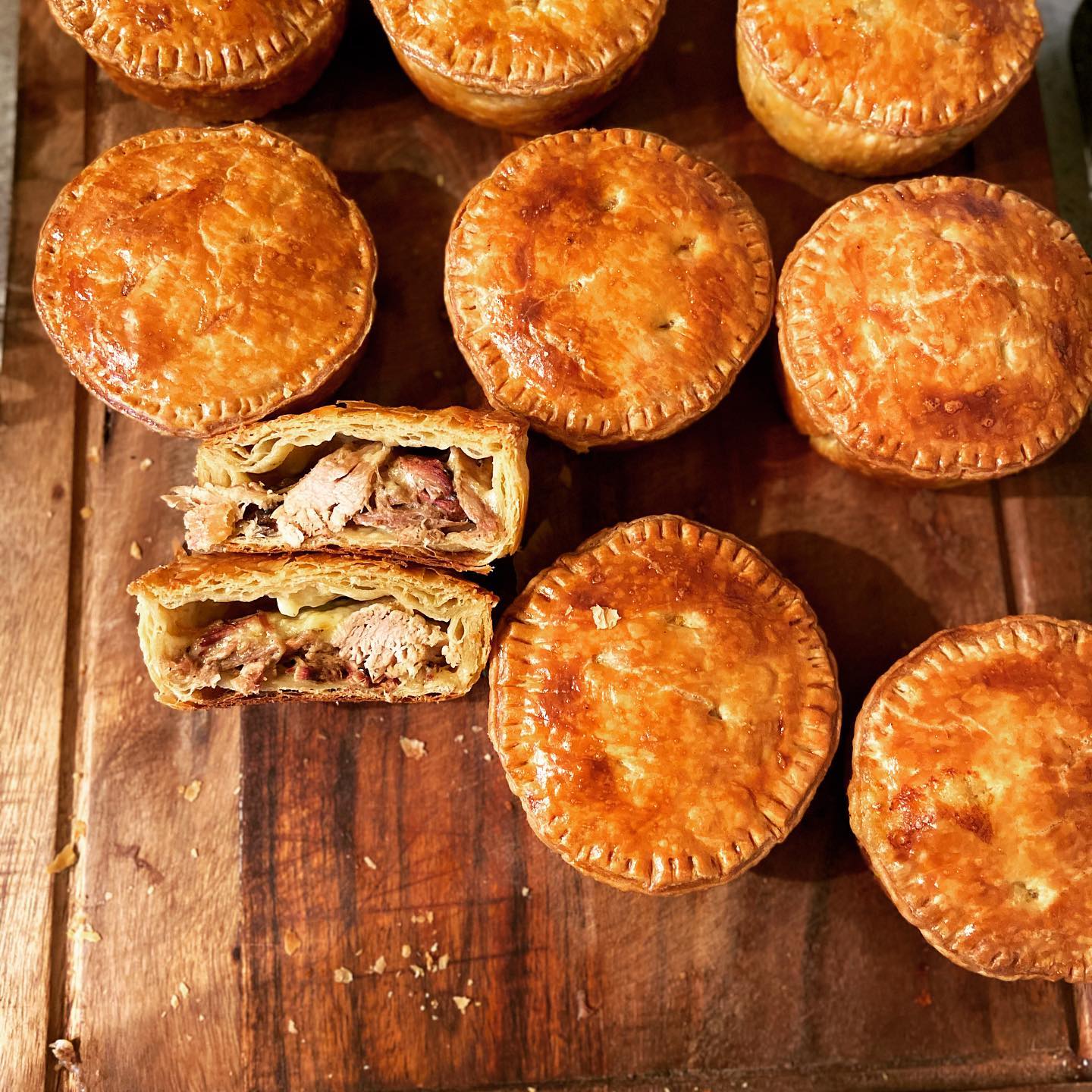 Beano's Bakery
Its premises are on the outskirts of Dunedin, but Beano's holds a place in Dunedin's heart. It is the spot to stop if you're driving through Waikouaiti or visiting the Otago Farmers Market. The pie selection is full of straight classics and classics with a twist: Steak and cheese or steak, cheese and jalapeño for a bit of a zing. Reliable mince, steak and kidney or steak and Old Dark beer to take your pie-eating to a new level. Steak and pea or vegetarian to get your 5-plus a day, and bacon and egg for your breakfast needs. Beano's has a pie for all tastes, all times and for all stages of your pie-eating journey.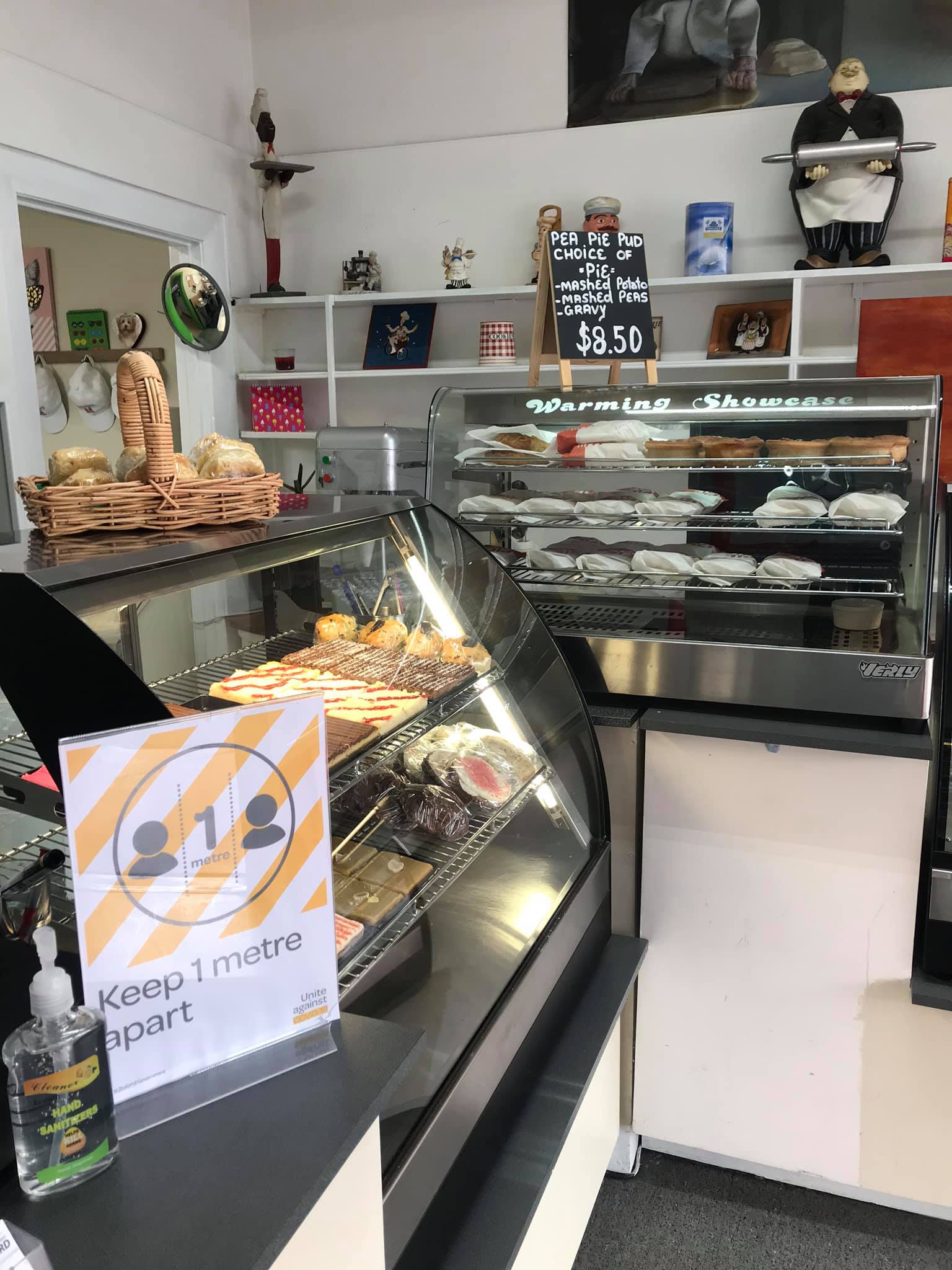 Godfreys Bakery
Watch out Northerners, you're not in pie Kansas anymore. You're at Godfrey's. Godfrey's is the home of Dunedin's original mutton pie, a pie that is peppery, greasy and delicious. Head down Hillside Road and you'll see the tiny bakery advertising its main draw. Mutton pies aren't your run-of-the-mill, flaky sort of pie. The uninitiated may well be taken aback when they take a bite and hit a lump of seasoned, minced mutton with no gravy, but lift the lid, pour in some Worcestershire Sauce and steel yourself for another bite.
Spelt
Spelt Bakery in Highgate is worth a visit for a number of reasons, namely: pork belly, venison, goat, mushroom, chicken and delicious flaky pastry. These are just some of the pies you'll find when you pop in for something to eat. Even better, you can order cold single or family pies via the website for next-day pick-up, so you can have a Spelt experience in the comfort of your own home.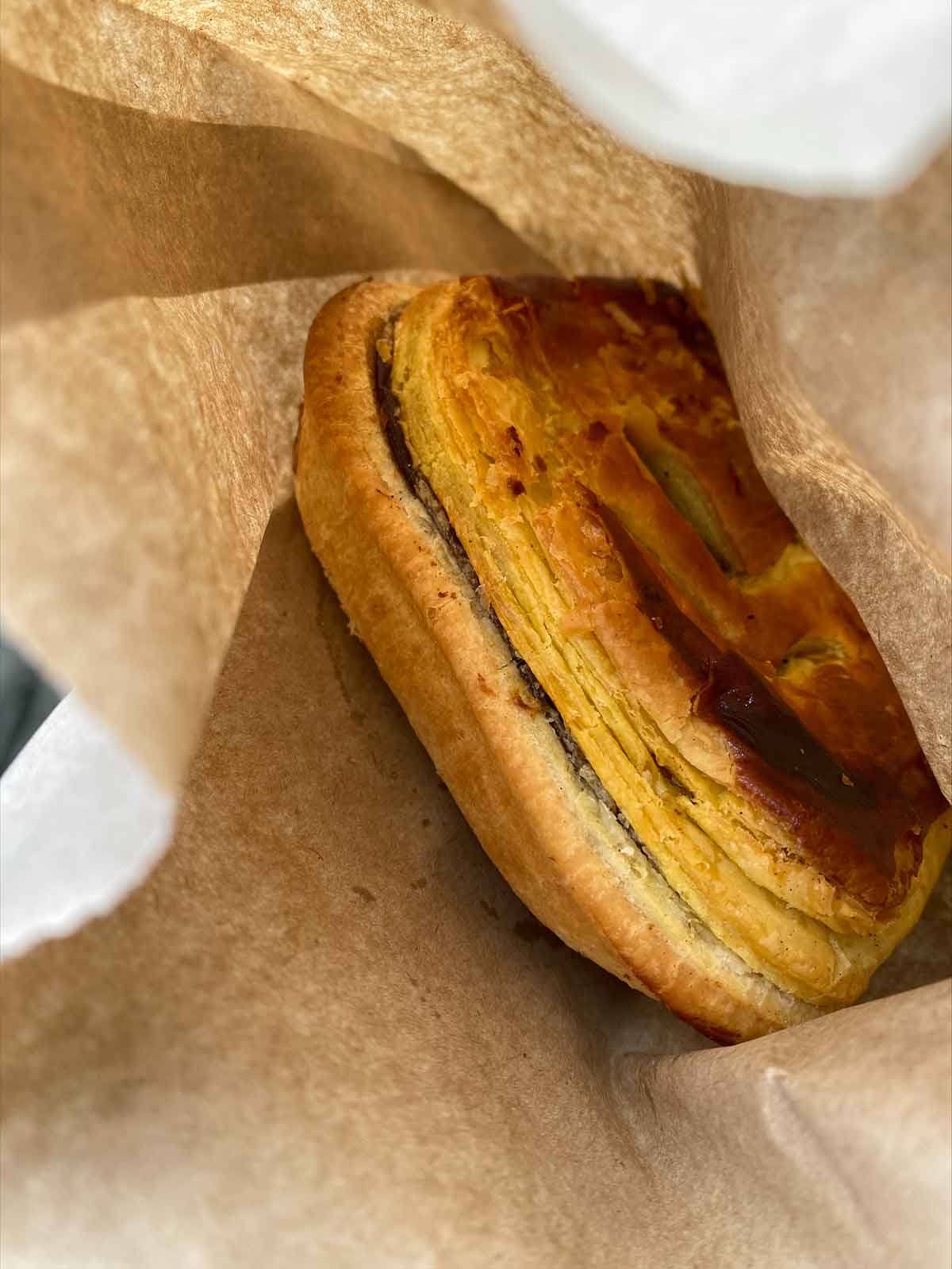 Baker's Dozen
It's hard to go past a Baker's Dozen without realising you want a pie. Whether you're in Mornington or Musselburgh, the pie selection is mmmmm. You've got your classic minces, your steak with mushroom, cheese or pepper, bacon and egg, chicken pies, perhaps a curried mince potato-top pie, and an assortment of savouries if you're hungry for pie but you can't decide on a filling. And don't despair if you're vegetarian or coeliac - they have vegetarian pies, and gluten-free pies, too, in the pie warmer and in the chiller.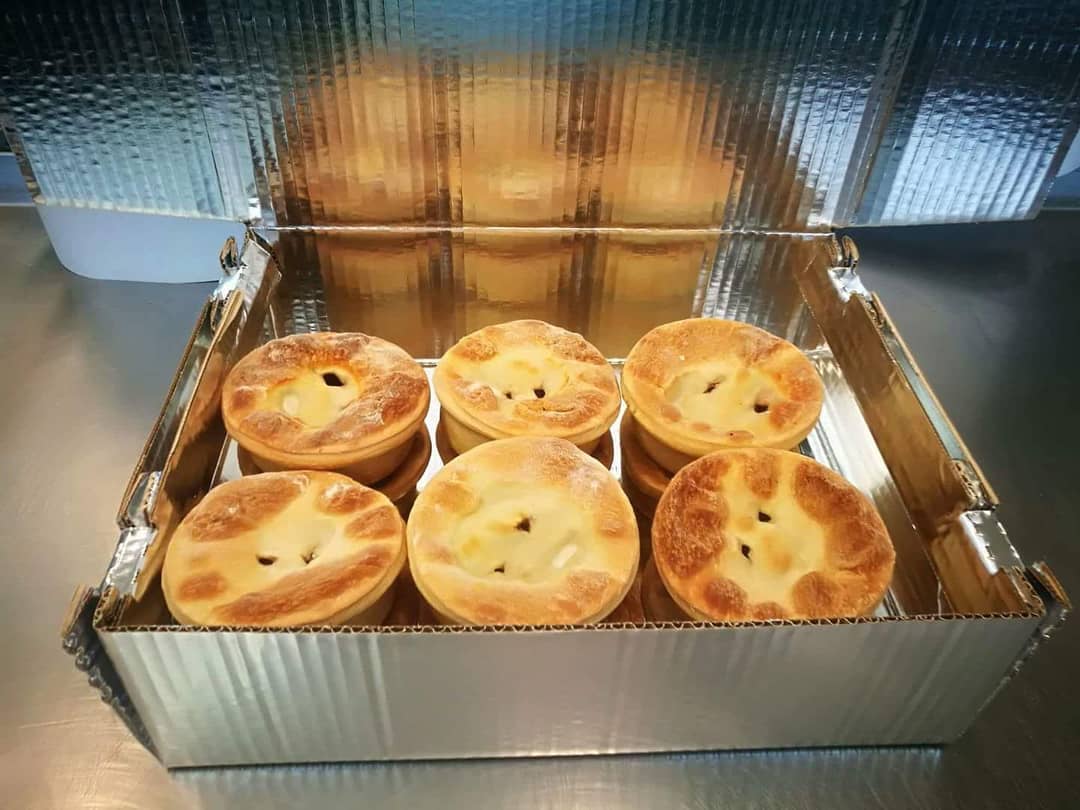 BakeTime
BakeTime has a tasty range of pies on offer. Visit the physical Kaikorai Valley shop for a hot one or the online shop for a cold dozen, and you'll be presented with steak and onion, steak and bacon, pasties, mince and cheese and even a steak, pea and potato. But BakeTime's specialty is mutton pies. With the traditional hot water pastry crust shaped around spiced mutton mince, all the flavour (there's a lot of it) is sealed in while it cooks. If, however, the mutton's too much for your delicate sensibilities, you can always go back for a steak and cheese.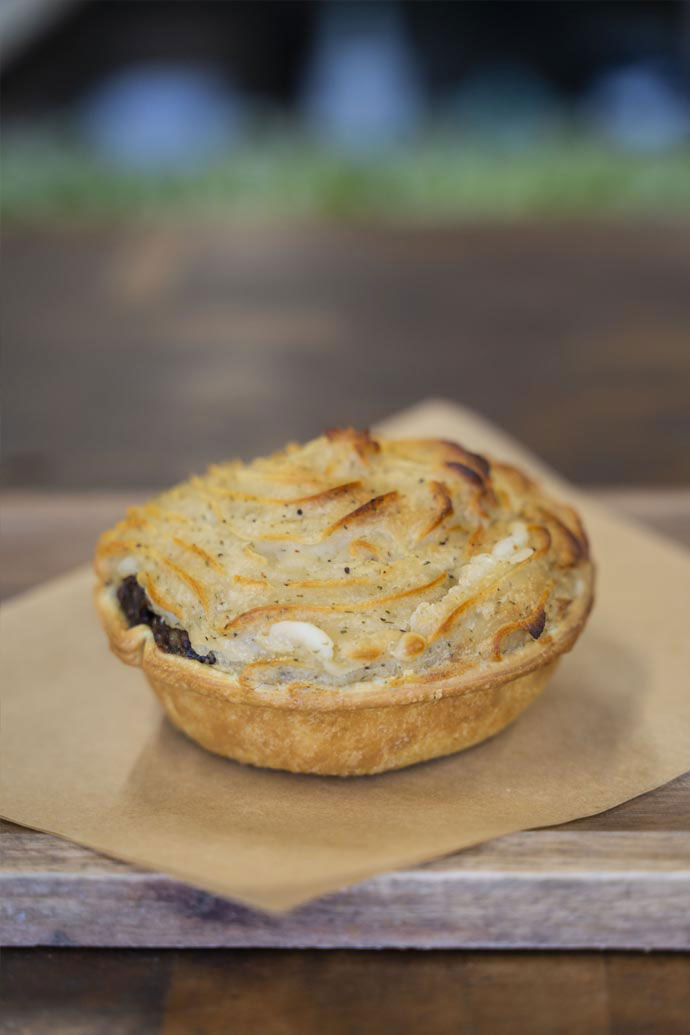 Princes Street Butcher
Steak and cheese pie seems like a foolproof combo, but the wrong bit of meat can soon turn your pie dreams into a pie nightmare. When you put your pie faith into Princes Street Butcher, you know you're in safe hands. They know good meat, and they use it in their steak and cheese pies and steak, blue cheese and onion jam pies. It's not an exhaustive pie range, but you can be sure of the quality and know that the only surprise you'll get when you bite into a Princes Street Butcher pie is the inspired flavour combo.