Quite frankly, I couldn't get the grin off my face. My hair was all over the place (like I'd been dragged through a hedge backwards, but in a good way, not like that time with the horse – frightening for both) and I felt a little breathless. But Andrew Sim is in the business of making women happy. Men too, but I don't care about them so much.
A tour guide at Speights, Andrew loves Dunedin and showing it off to tourists and his latest venture, a 130,000 'tour bus' in the form of a five-seater V8 powered trike with heated bucket seats, custom-made in Christchurch by trike maker James D, combines the two with plenty of associated brrmmm. Available for birthdays, dinners, weddings, hen's nights … the Experience Dunedin trike has a 350 Chevy motor that goes like a bat out of hell. "Within 30 seconds of seeing a similar vehicle on TripAdvisor and thinking, 'Dunedin has the scenery' I knew that was what I was going to do," says Andrew. One of only 5 such 5-seaters in the country, the trike was originally a 2-seater. Chopped in half and monster truck modified within an inch of its life, it now weighs over a ton, meaning it can be classed as a car, so you don't need helmets, just seatbelts. It's a great way to see more of the city than you ever thought possible while feeling the wind in your hair, a rebel with a cause. Plus, no one can hear you screaming over the noise of a V8 engine.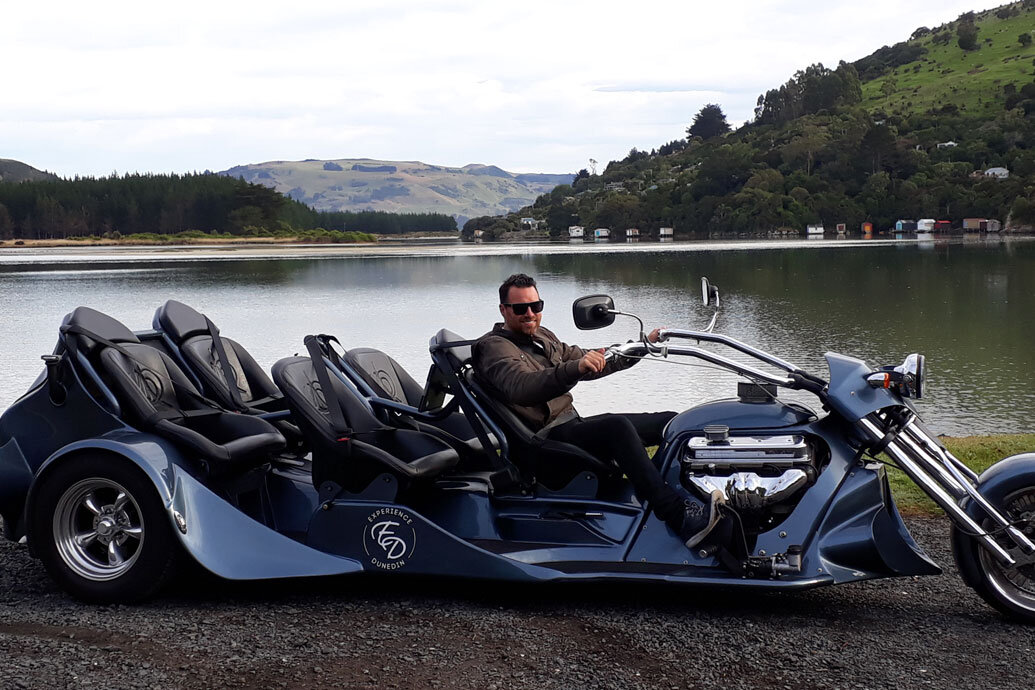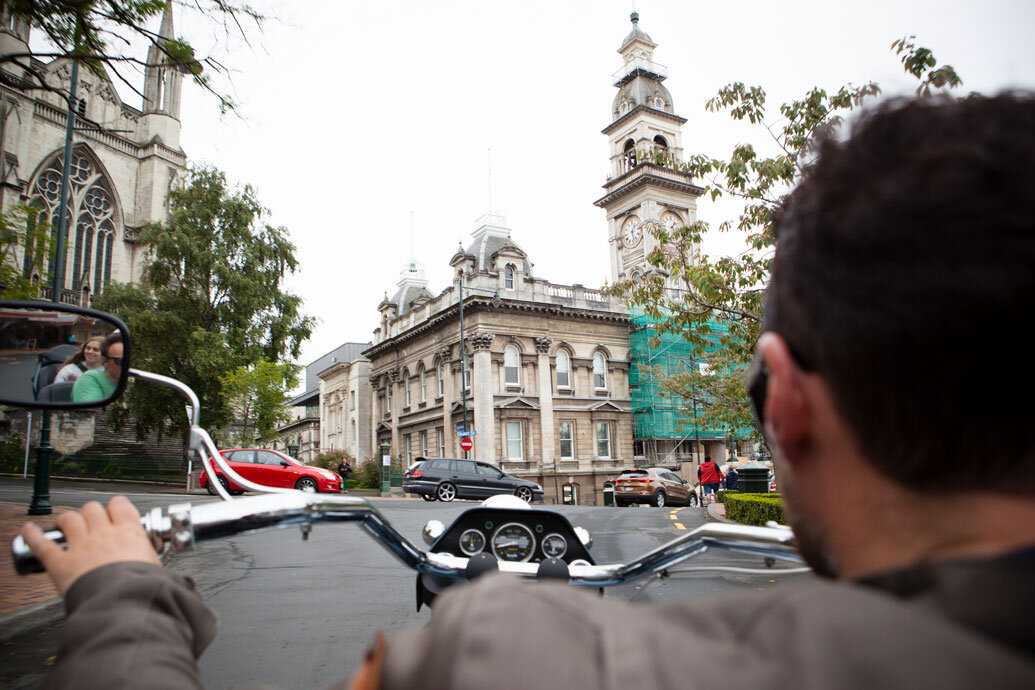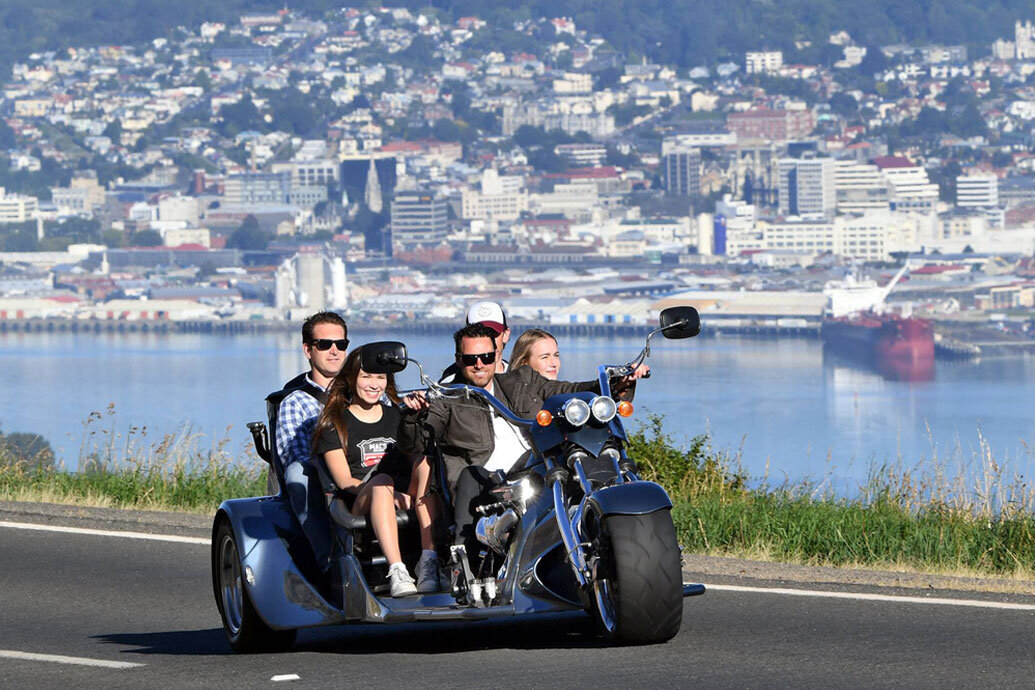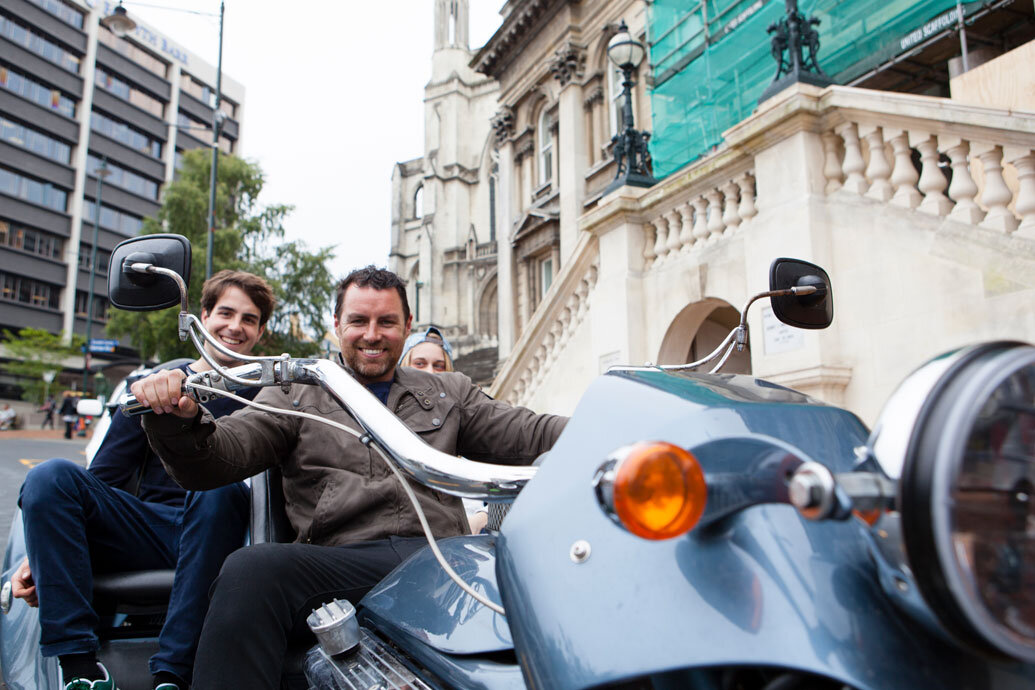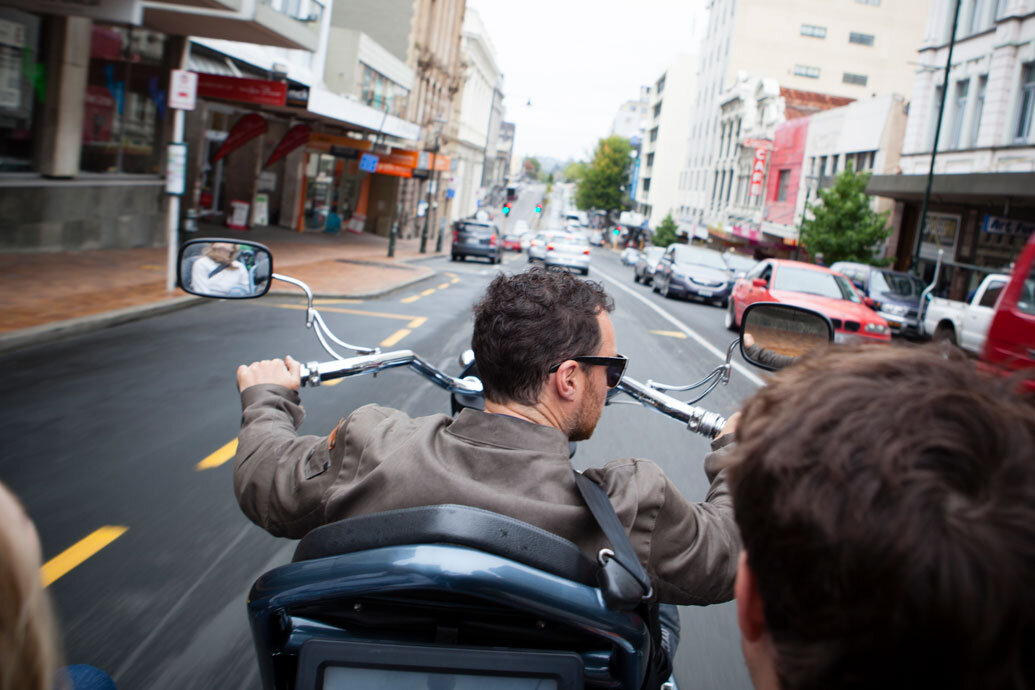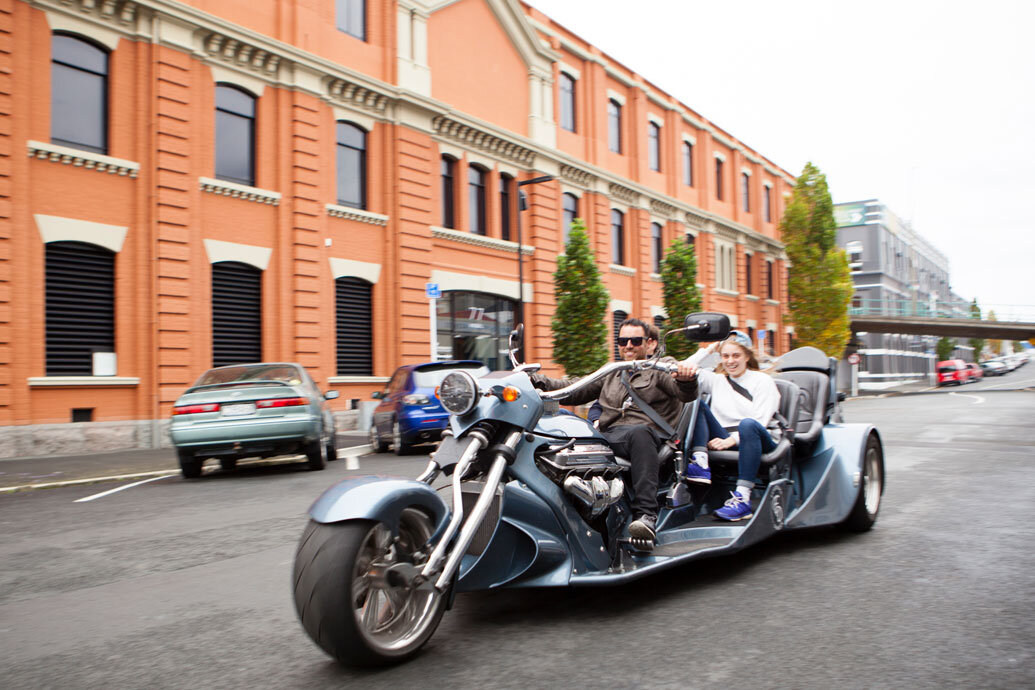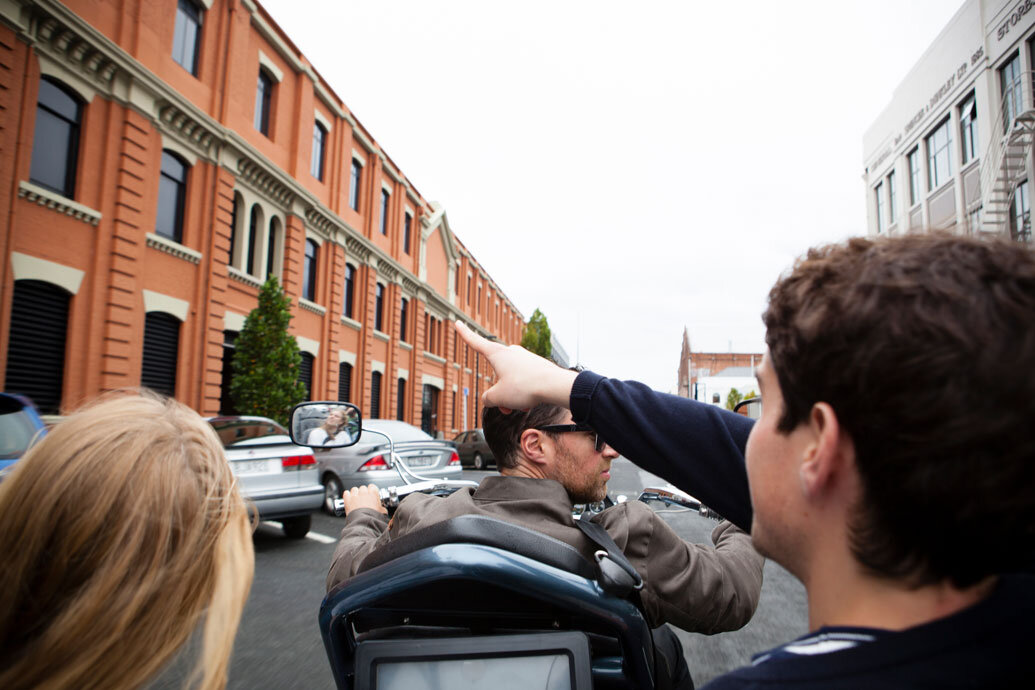 Why do people love motorbikes so much? "They're cool, I suppose." says Andrew, who wasn't always a motorbike person, "not even a car person." Majoring in accounting and just wanting to avoid being an accountant, he is a people person though, "I like being in a job that brings a smile." Speaking of which, it'll be days before my own lunatic grin fades. The power, the shiny chrome – and for the duration, you'll know what it's like to be famous. "People might enjoy the comfy seats, but most of all they enjoy being seen on it." Not for wallflowers, this trike is a real head turner. Cameras come out, its mobbed wherever Andrew parks up.
Phone 021 263 3261
Or contact him through Facebook:
https://www.facebook.com/experiencedunedin/
$65.00 per seat, 4 people = $200.
Post submitted by Lisa Scott