Dead Souls is the quintessential charming, creaky-floored bookshop, replete with towering shelves, narrow aisles, ceilings plastered with old book sleeves – and an immense collection of second-hand books.
Regular customers come in for a chat and new customers get lost as they work their way down the aisles attempting to take in all the categories and titles. Curious passers-by often come in to investigate, intrigued by the shop's name. Dead souls, named for the Nikolai Gogol novel, has no hidden meaning for owner Dean Havard other than revealing his esteem for Russian literature - that, and the fact that "lots of good names were taken," he says.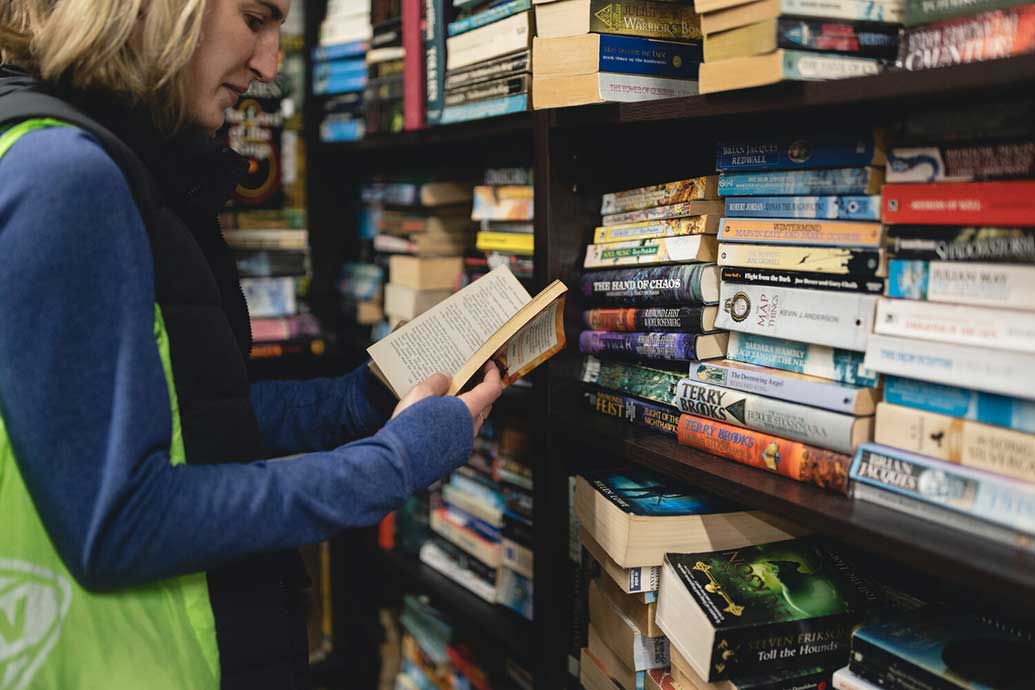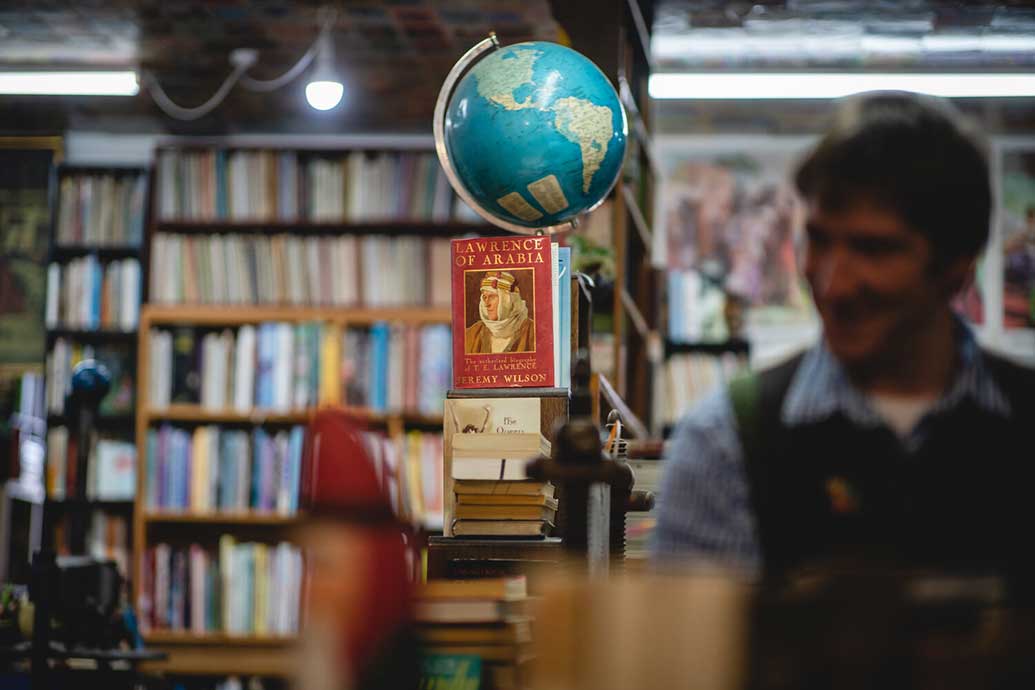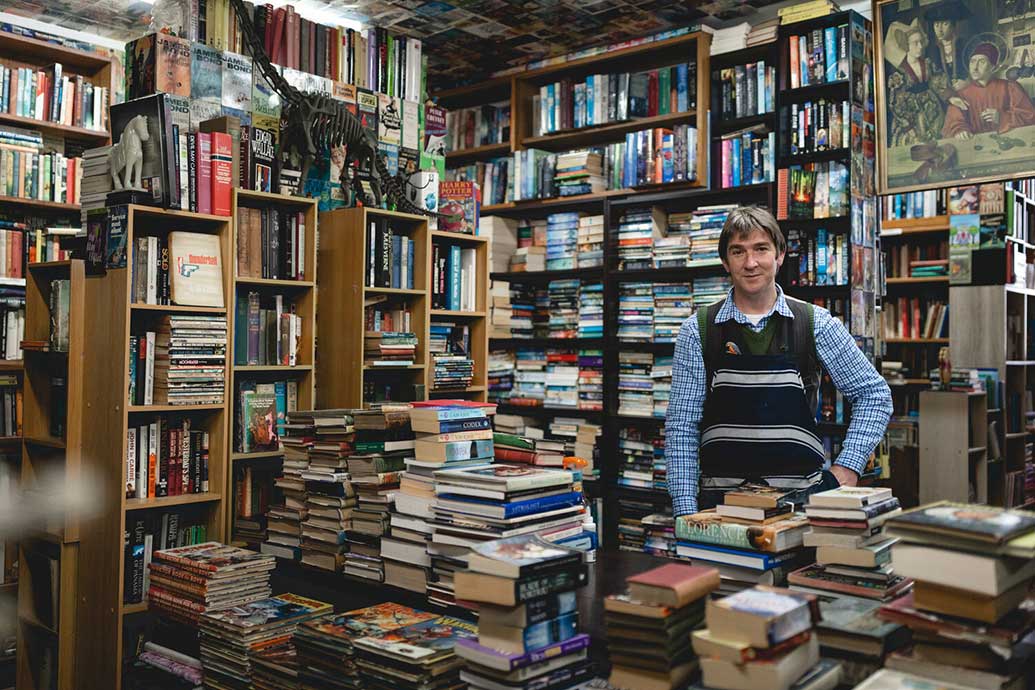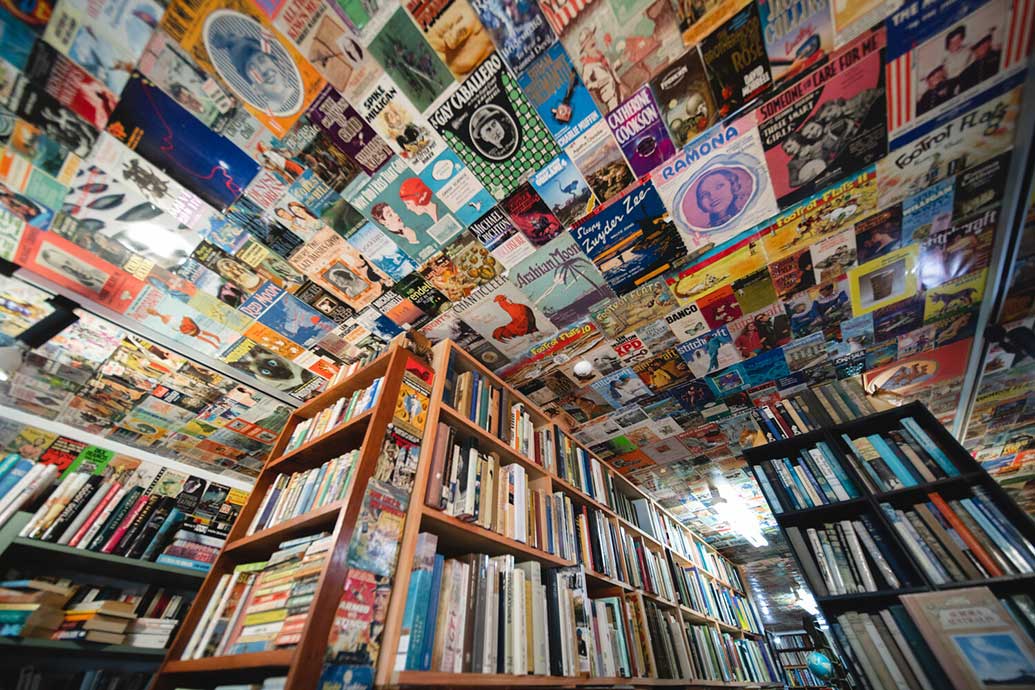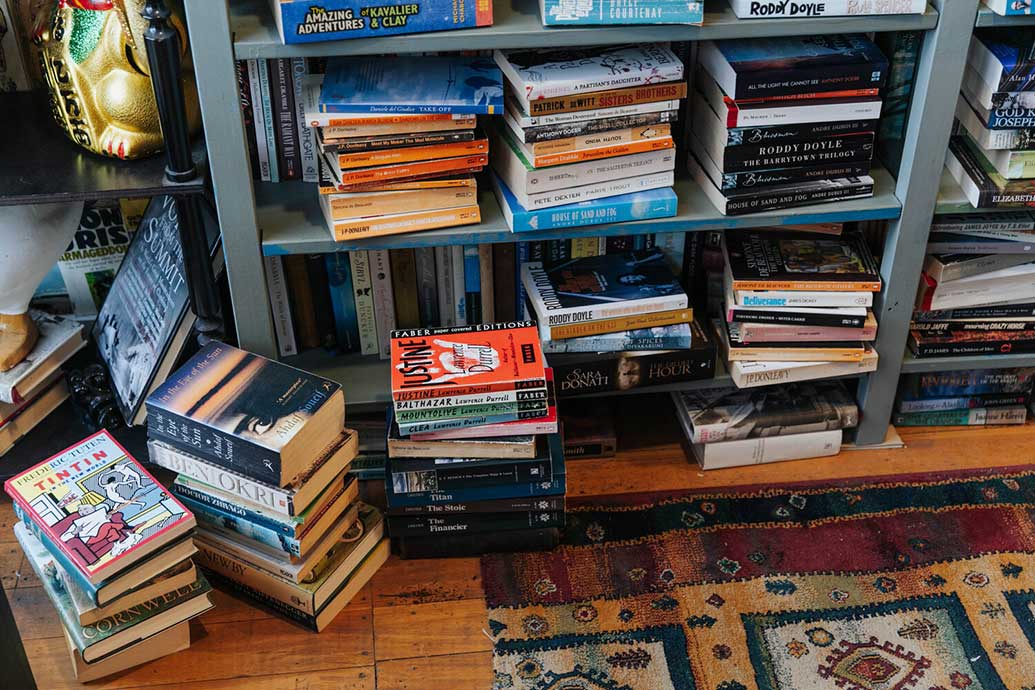 Whether you're just browsing or you're looking for something in particular, you're bound to find something at Dead Souls that piques your interest. There's no catalogue, but Dean has a pretty good idea of what he has in store, having selected the books himself. "There's a bit of curation involved in the purchasing – I won't stock just anything," he admits. "There's also a bit of optimism that, when you choose a book, you know it's going to find a home."
Unlike most second-hand book shops, Dead Souls also sells new books – handmade limited-edition, new books. Dean doesn't just collect, repair and sell books, he also publishes them. He finds a project, designs the cover and layout, selects the materials, then prints, binds and sells it.
"It's about making the best-looking book you can make – but it is handmade, so sometimes you have to rein in your imagination," he admits with a wry smile. On the counter, however, a stylish publication of Walter Benjamin sonnets betrays Dean's modest appraisal of his abilities. They say you shouldn't judge a book by its cover, but a book this striking makes you wish you owned it.
More info: www.deadsouls.co.nz
Written by Katie Scott