Choose your Mapoutahi adventure
On the north coast of Dunedin is a mystical peninsula with hidden coves, tranquil waters and a tumultuous past, but the journey you take to get there is up to you…
If you decide to enter from the Doctors Point side, read the next paragraph.
If you decide to enter from the Pūrākaunui side, read the 2nd paragraph.
Doctors Point side
Cruise over the Northern Motorway, through Waitati and park at Doctors Point. Walk through the caves, aka, Taoka's Arches and if the tide is low enough, walk the beach at the base of the 'Misty Cliffs' to end up at Canoe Beach on the west side of Mapoutahi – one of the most sheltered, picturesque beaches in Dunedin. Kids love exploring the rock pools at the base of the headland, while adults can shelter from the sun under the overhanging macrocarpas. Head home via Blueskin Nursery Café for coffee and cake, or for something a little stronger, Arc Brewery.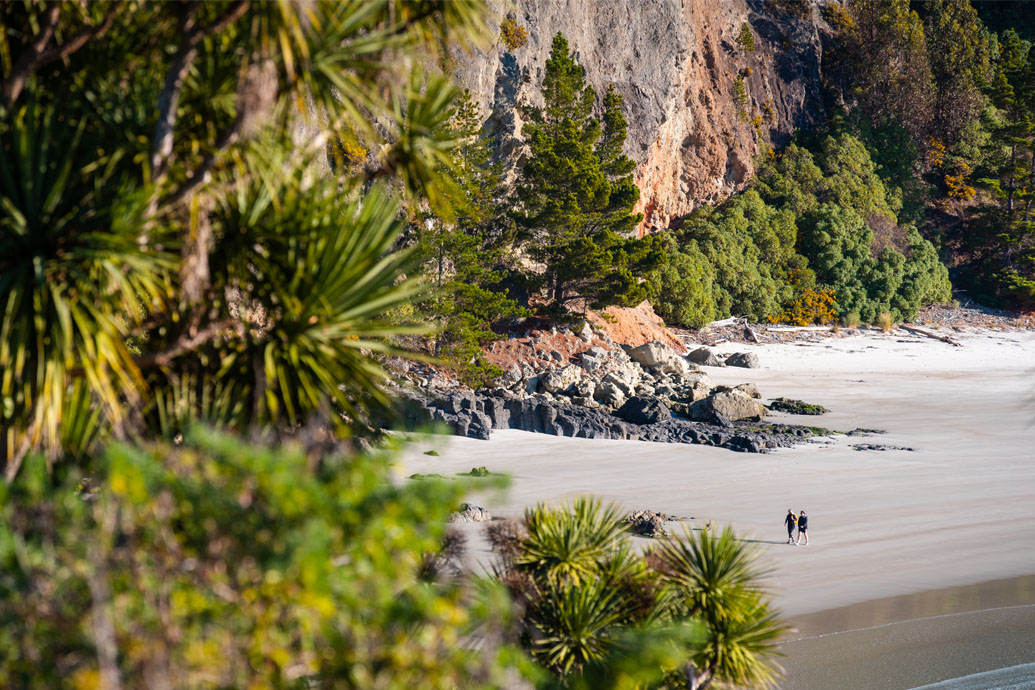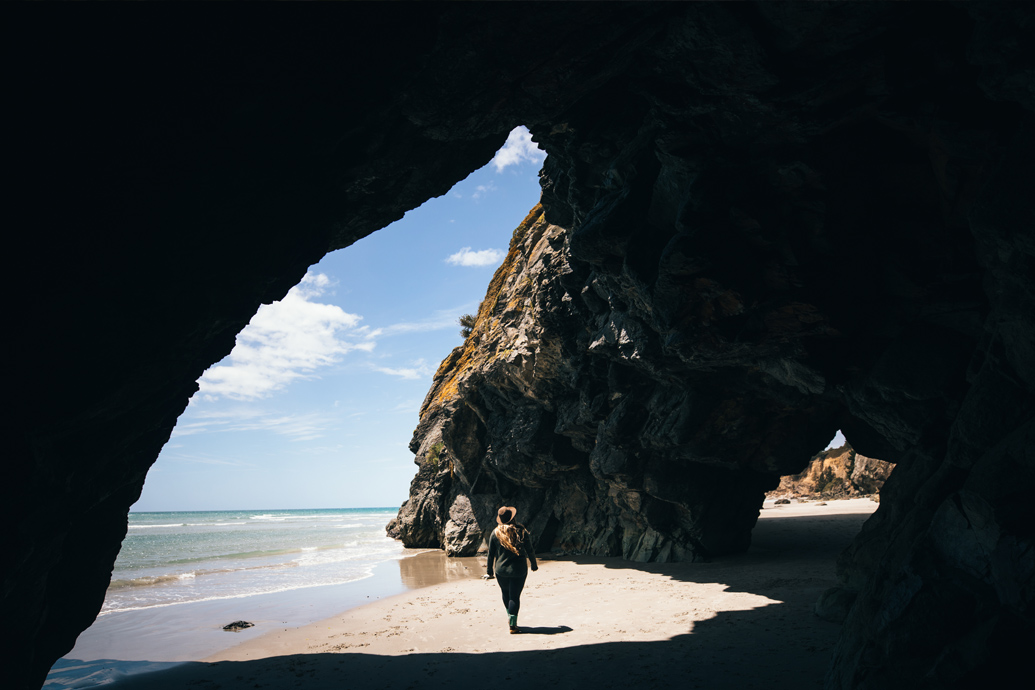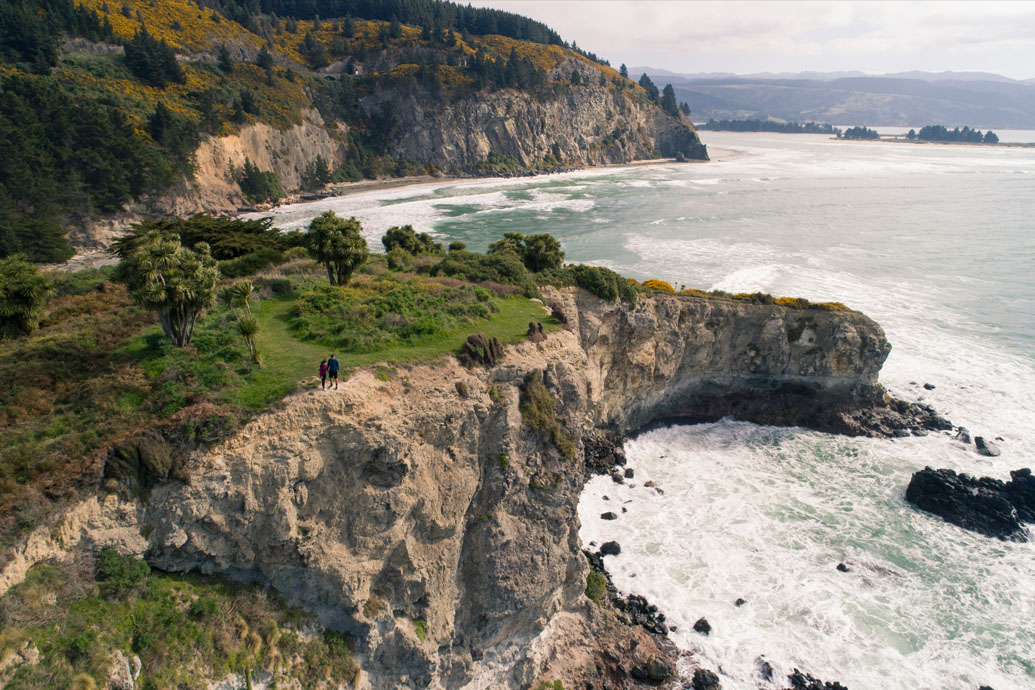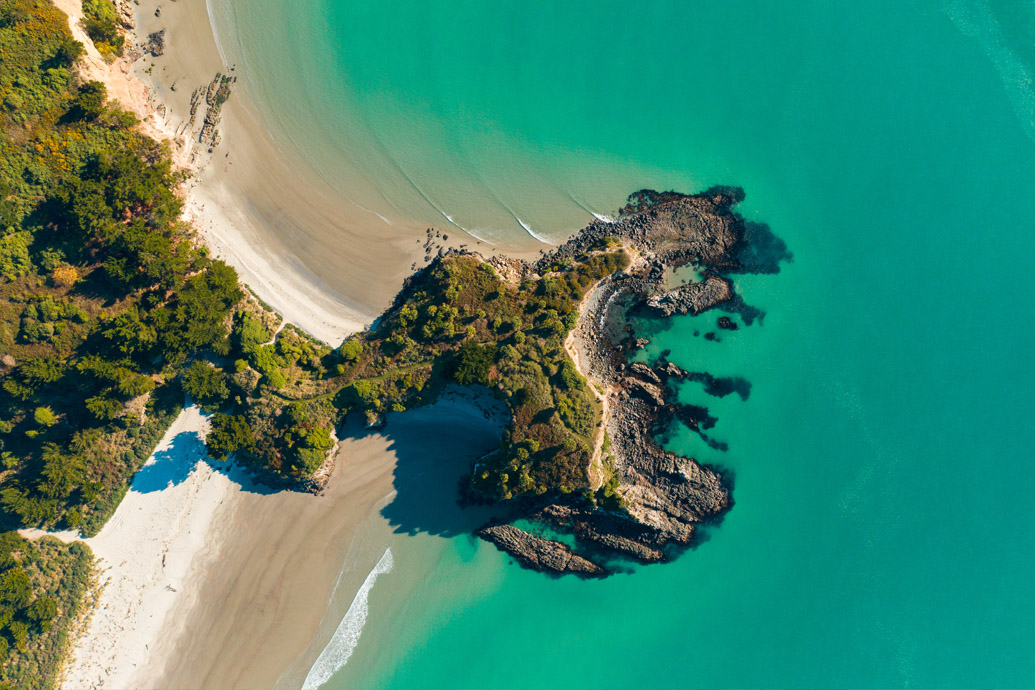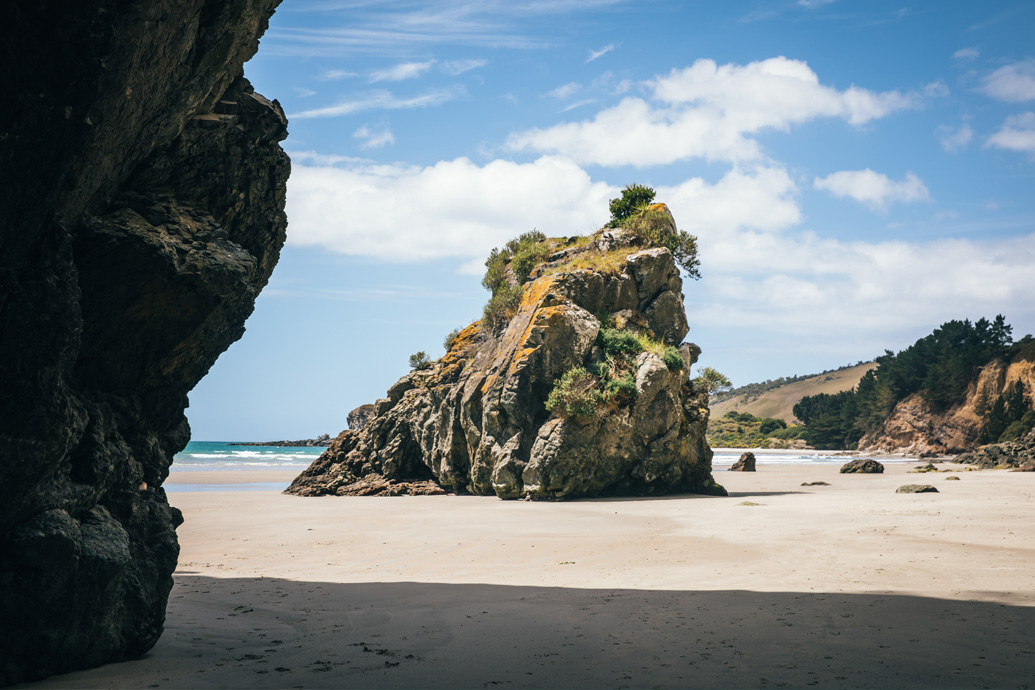 Pūrākaunui side
Ascend, then descend from Port Chalmers towards Osborne. At the end of Osborne Road, park by the forestry block and walk down the track until you see the ocean. Welcome to Pūrākaunui Beach and the east side of Mapoutahi. You'll be greeted by a giant macrocarpa with exposed roots clinging to the headland, propping up one of Dunedin's best rope swings. It's a leap of faith to stand atop and launch out high above the onlookers, but if you got that far, you might as well finish the job. At low tide you can work your way around the base of the headland to uncover hidden coves or walk the length of the beach. Refuelling options on the way home, depending on your taste could be Union Co café or pizza from The Galley Café and Bar.
Plot twist - It's not all one-sided. You can actually access both sides of this stunning peninsula via hidden stairs that cross the isthmus, allowing you to follow the sun, beat the tide or hide from the wind. From the top of the stairs you can explore the pā itself, the site of a bloody massacre in the 18th century where Chief Pakihaukea's night watchmen relaxed their guard, allowing Chief Taoka and his war party to launch a surprise attack. Don't worry, these days relaxing your guard at Mapoutahi is the whole point.