Dunedin was recently blessed with snow sports royalty – professional skier and GoPro athlete Chris Benchetler and his wife Kimmy Fasani, a professional snowboarder and 2016 Women's Rider of the Year (among other accolades), both from Mammoth Lakes, California. But why would a couple of snow lovers come to Dunedin, a place that snows once a year if we're lucky when world-class slopes are just a few hours up the road?
It's simple, Chris and Kimmy are jack-of-all-trades adventurers who are up for anything and while our neighbours in Central Otago are better known for being the adventure capital of New Zealand, we have one thing they don't – ocean. So drawn to our stunning coastline and world class waves, they chose to start and end their trip on a high in Dunedin with skiing and snowboarding in-between. It's an itinerary Chris reckons should be on every travellers list.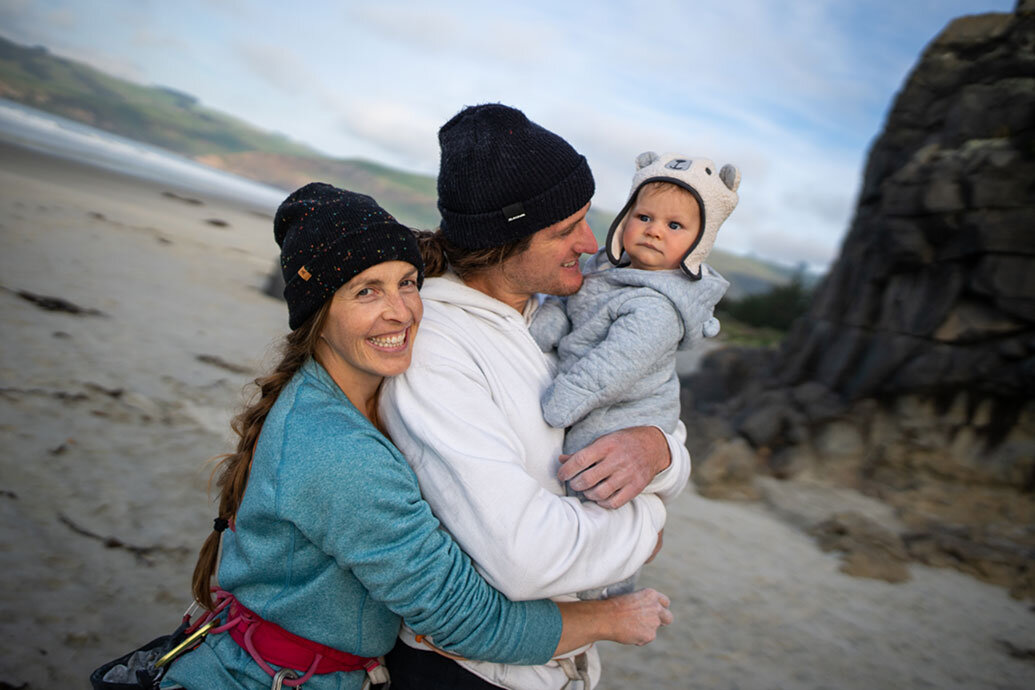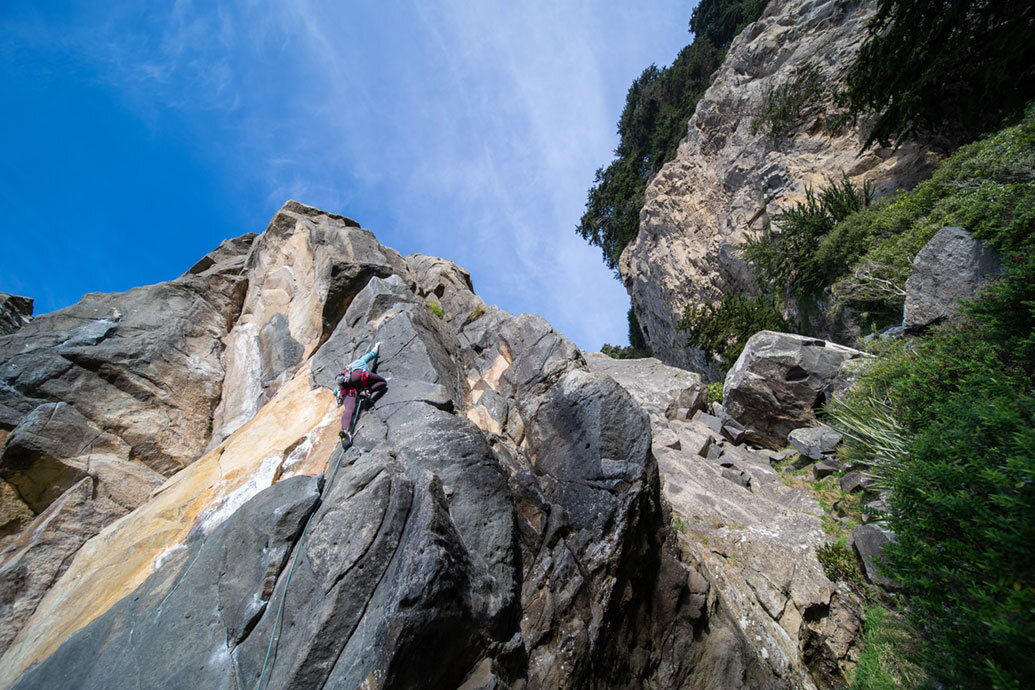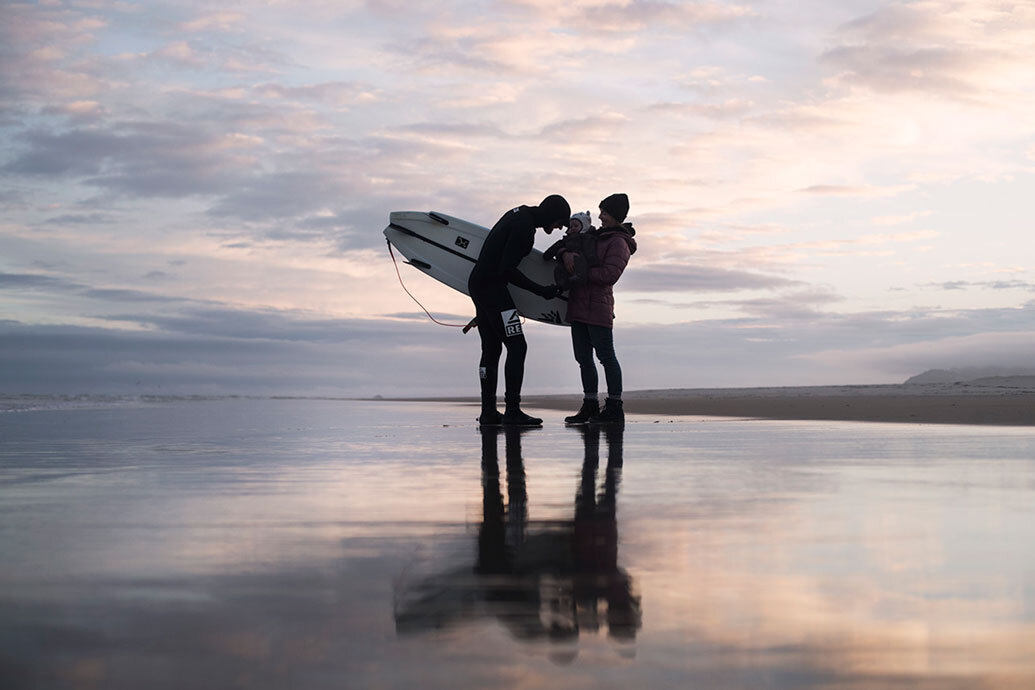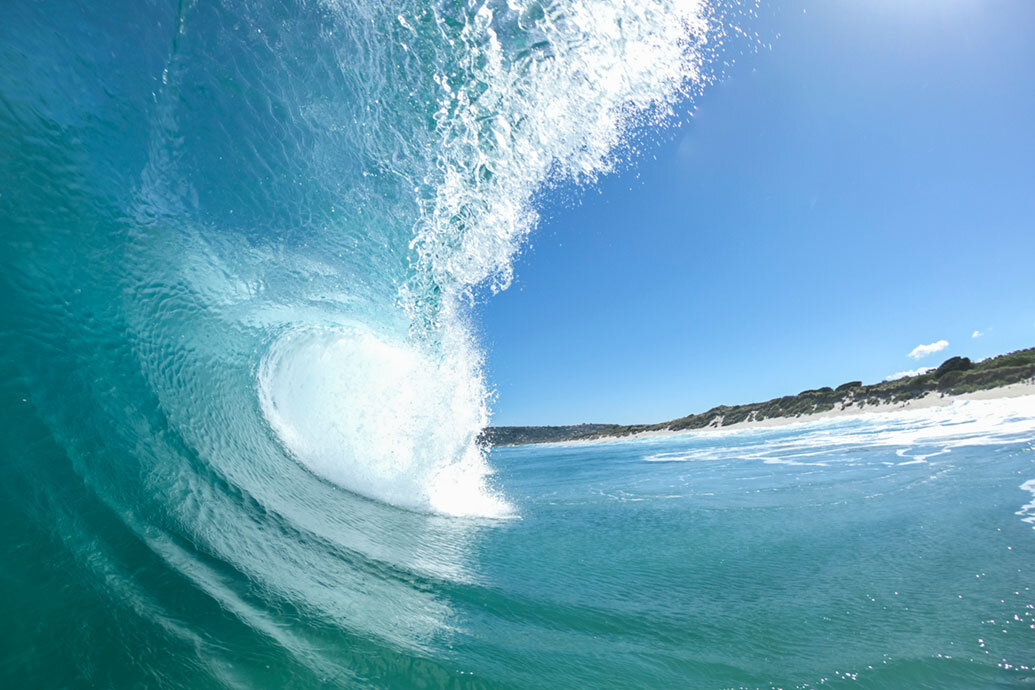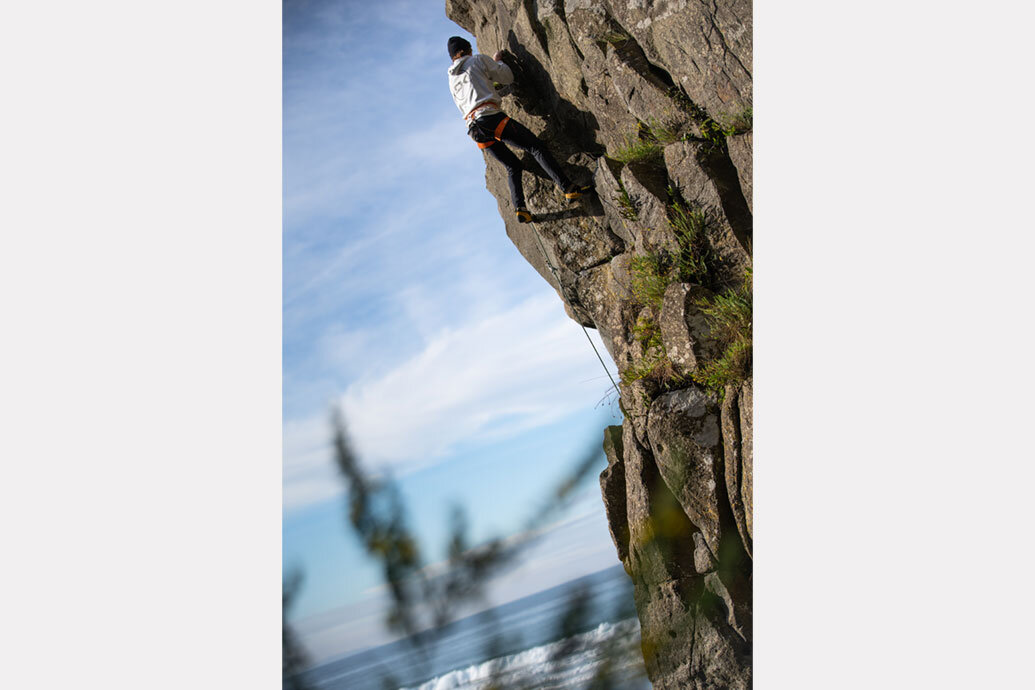 "Dunedin was a great way to start our three week journey in the South Island. It has some of the most beautiful and rugged coastlines I've ever seen. We surfed some great waves at different breaks and shared them with some curious wildlife . It felt like we were writing a story for National Geographic."
But even in Dunedin the surf goes flat from time-to-time and as Chris and Kimmy discovered, there was more than enough to keep the adrenaline flowing while offering ample opportunity to rest up as well.
"The people are incredibly nice, the food was really delicious, and the city felt very quaint and welcoming."" reckons, Chris. "Being able to go rock climbing over the sand at Long Beach was such an amazing experience, not-to-mention the great mountain bike trails at Signal Hill so close to the city, it was great to get out for a spin."
What's even more impressive about these two is Chris and Kimmy have recently become parents to 5 month old son, Koa. While an infant might slow most new parents down, these guys charged ahead, bringing Koa along on their adventures, which Kimmy reckons Dunedin made easy.
"Travelling with a 5 month old can be challenging, but everywhere Chris surfed at was easily accessible and perfect for walking on with my baby. Our family was able to see so much wildlife in Dunedin while also getting outside to be active. We liked it so much we decided to end our trip here too, which says a lot about the place. Looking forward to coming back and doing it all over again!"
Follow Chris, Kimmy and Koa on their adventures - https://chrisbenchetler.com and http://kimmyfasani.com
Written by Hayden Parsons