If you're just in Dunedin for a visit, you might not think that it would be worth going to a butchery. Well think again because Princes St Butcher & Kitchen is a complete foodie destination. Head butcher Greg, earned New Zealand Butcher of the Year in 2019, and together with owner Dave, stocks the shop with award winning meats and other artisanal goods day in and day out.
Within the main display you'll find some of the freshest cuts around ranging from gourmet to familiar - most are sourced locally. Staples include 100% chuck steak mince, pork cutlets and ribs, lamb shoulder, ribeye, pork belly, whole and half free range chickens and more. Nip in to stock the fridge but don't miss Princes St's specialities either - bespoke sausages, some of the items for which Greg has earned numerous awards and an array of accoutrements like cheeses, pickles, rubs and spices that amplify this butchery's offerings even further.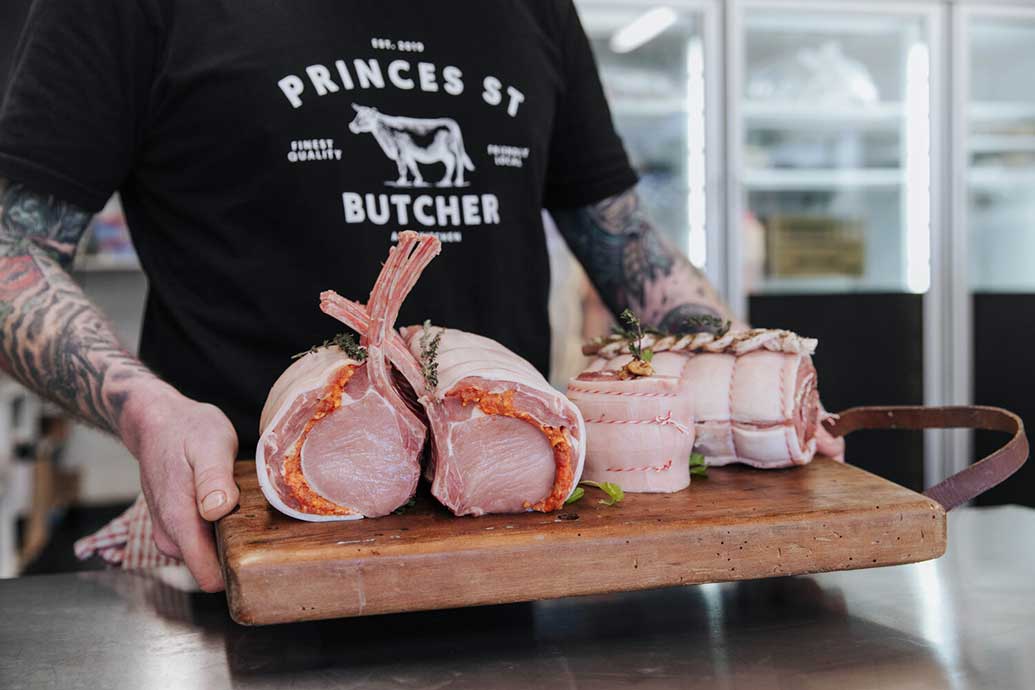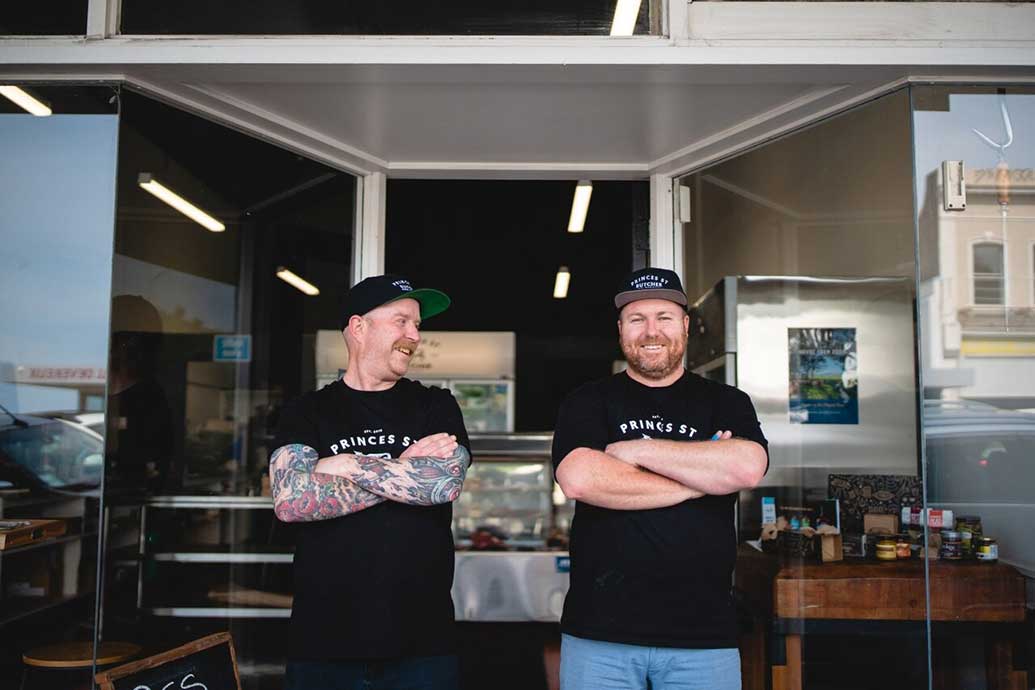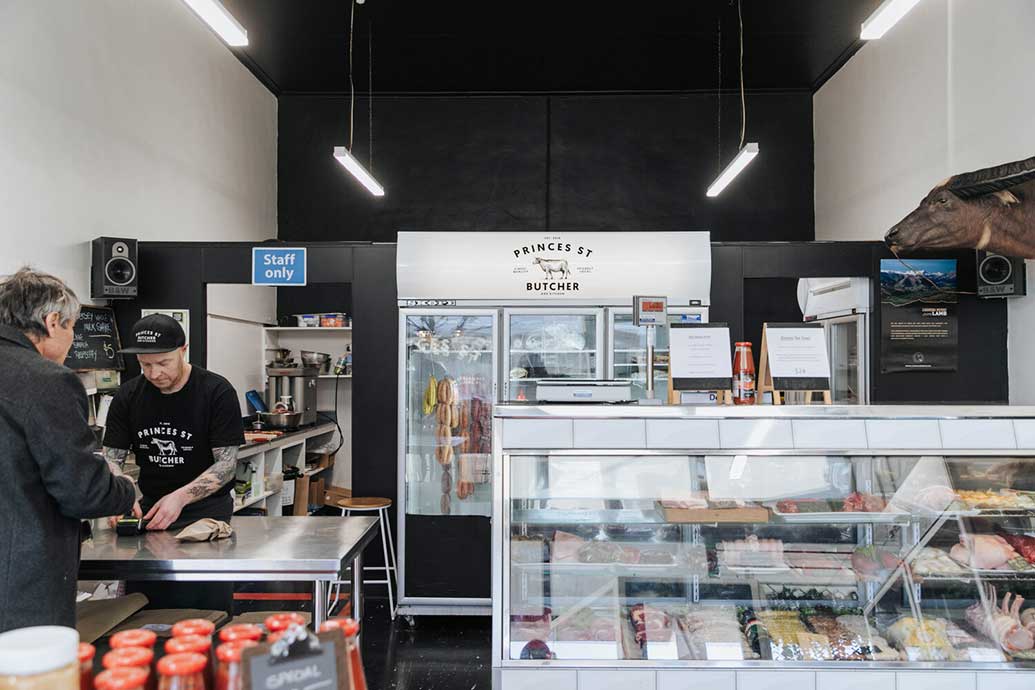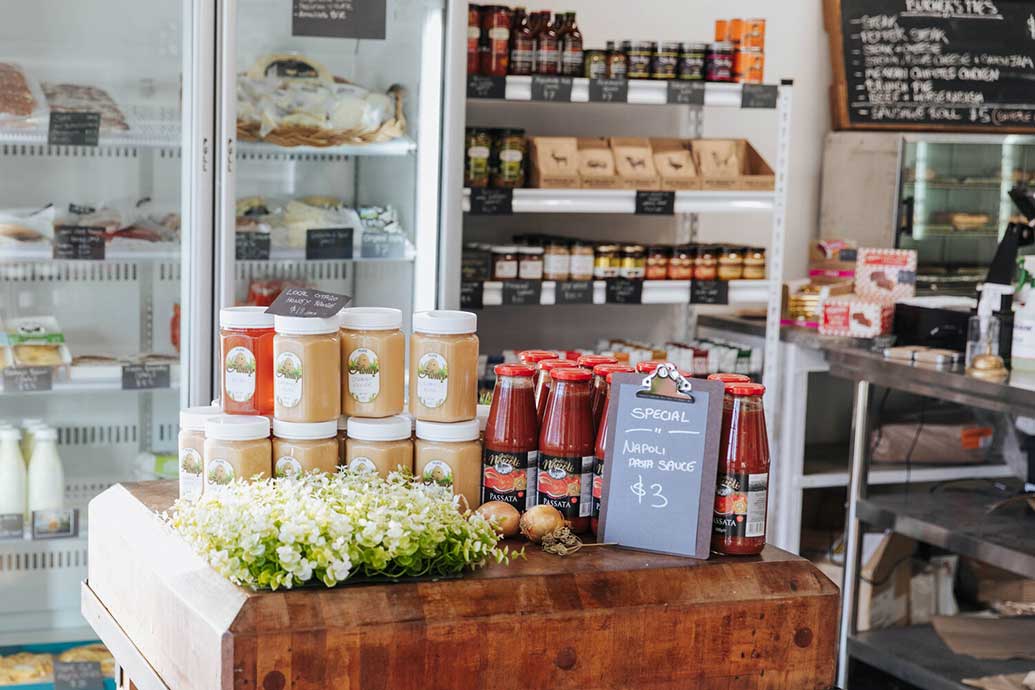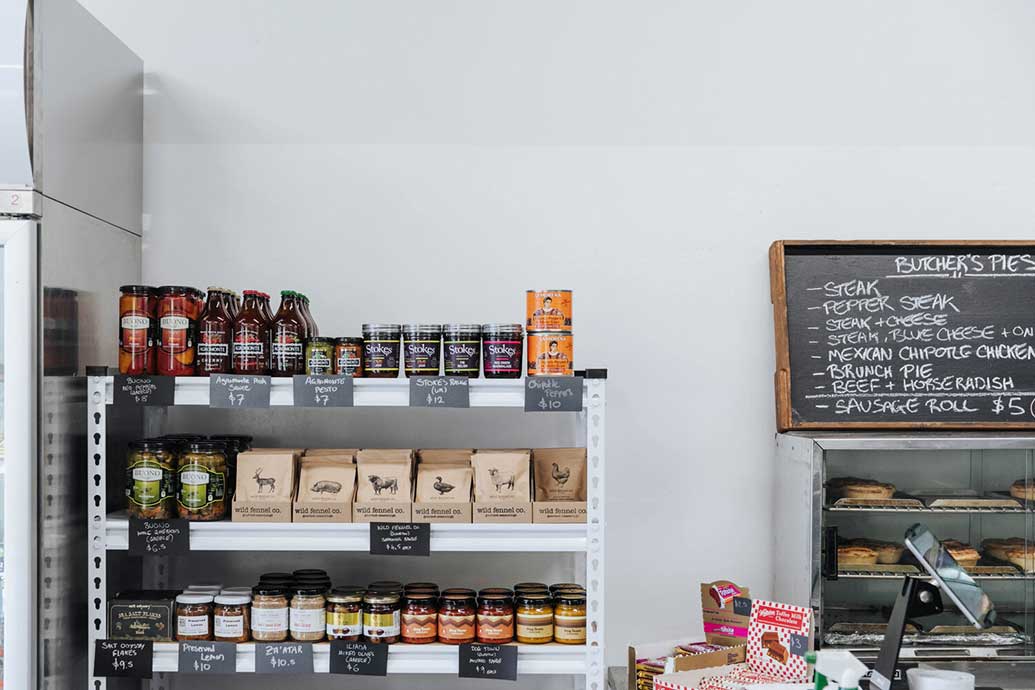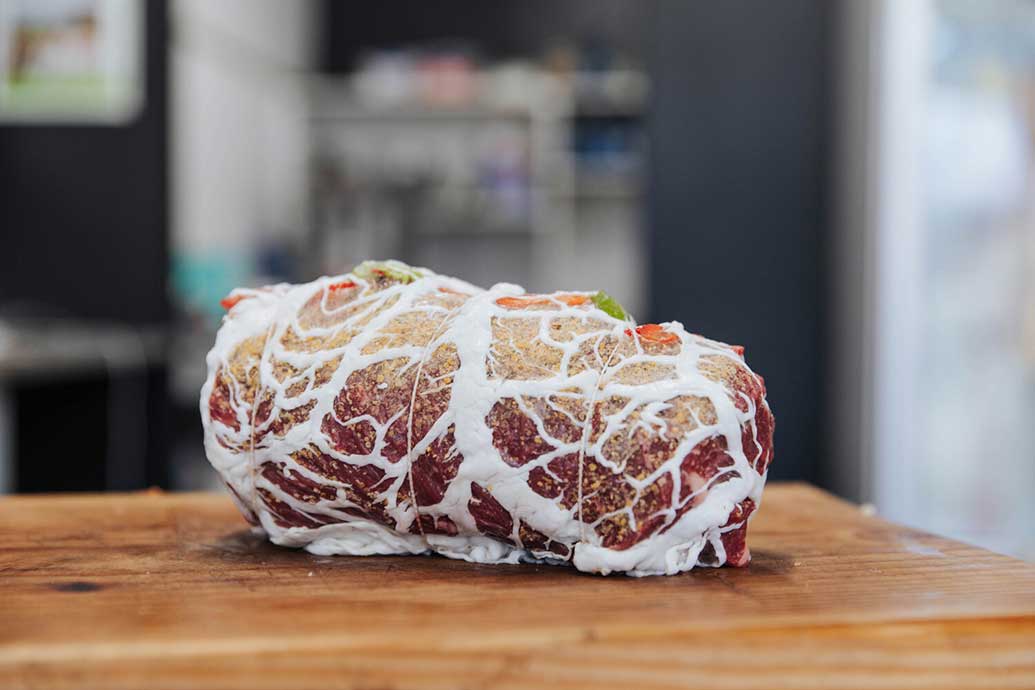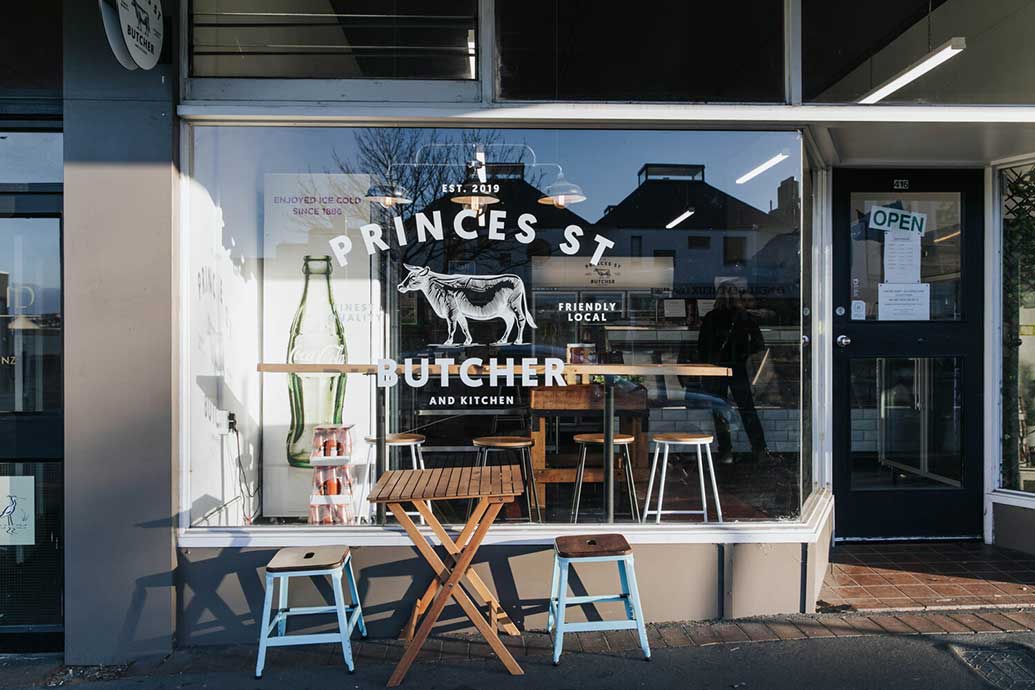 The lattice chicken, for one, is quite literally world famous. In 2018 it was crowned 'Best Chicken Dish' in the world at the World Butchers Challenge, and features a de-boned chicken crown, stuffed with beef sausage and wrapped in bacon. Pick one up (or order online for delivery) and pop it in the oven for a meal that'll knock your socks off.
The sausage selection is also unique and top quality. These tasty links' inventive flavour combinations showcase locally sourced meats, spices and produce. One option is made with free range chicken, NEW NEW NEW's lemongrass sour ale, fresh chilli and coriander. Another features Wild Fennel Co.'s tarragon, mustard and onion spice mix and free range chicken. Made with 90% meat these redefine what a good sausage is.
Yet another chiller at Princes Street features dry aged scotch filet, Hereford Prime ribeye, chorizo and cuts from Silver Fern Farms. Dry aged meats aren't usually found at the butcher's but here they are in addition to a variety of other food goods like fresh pasta, roasting veggie packs, European cheeses, Holy Cow milk, pasta sauces and pickles. You'll want to take the whole shop home with you.
Words by Olivia Sisson
Photography by Nancy Zhou and DunedinNZ
More info: Princes Street Butcher