Plume has been the heart of Dunedin high fashion since 1978. The shop has always supported the local designers of the area, without sacrificing impeccable taste and unique vision for dressing the people. Since 1986 Plume has also been the home of NOM*d, the shop's famous in-house brand filling a niche market for fine, high quality knit-wear that can withstand the merciless Dunedin weather.
With a reputation for good fashion, Dunedin's Plume is one the city's best offering of high-end fashion that is both utterly stylish and effortlessly cool. Offering the impressive collections of predominantly local designers, as well as the fashion of some international favourites, the fashion here is progressive and edgy. Catering to both males and females, at Plume expect high quality fashion with high quality service to match.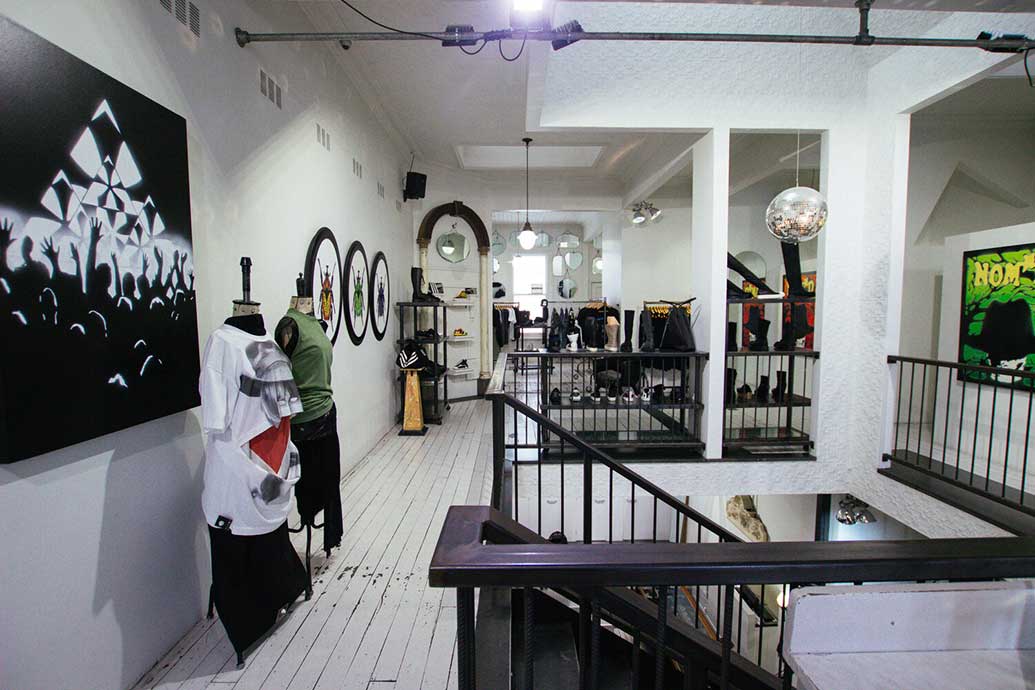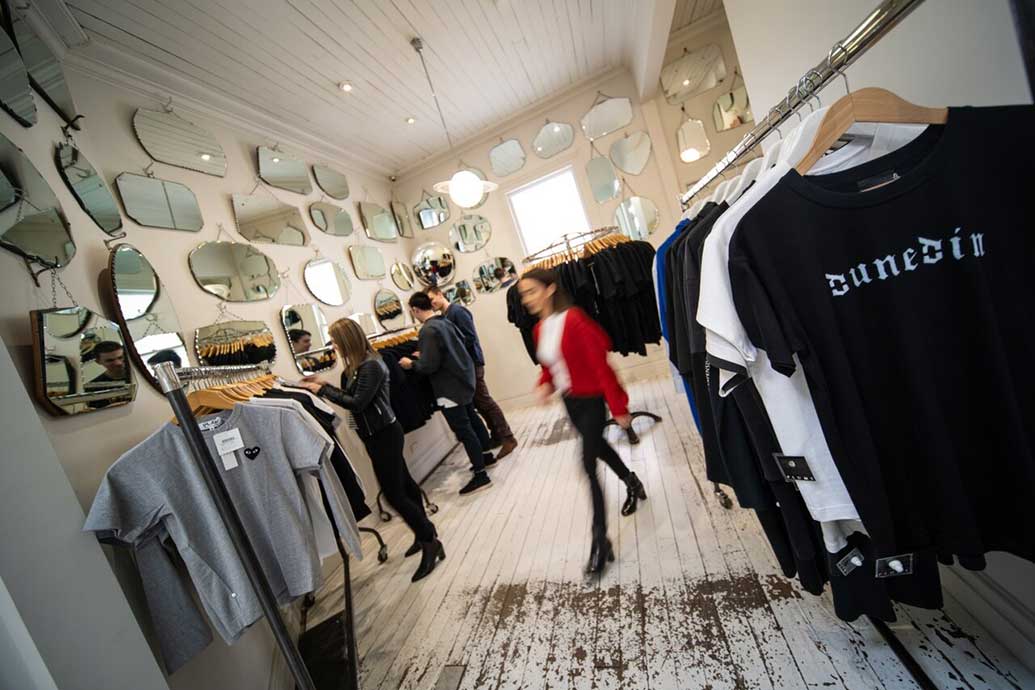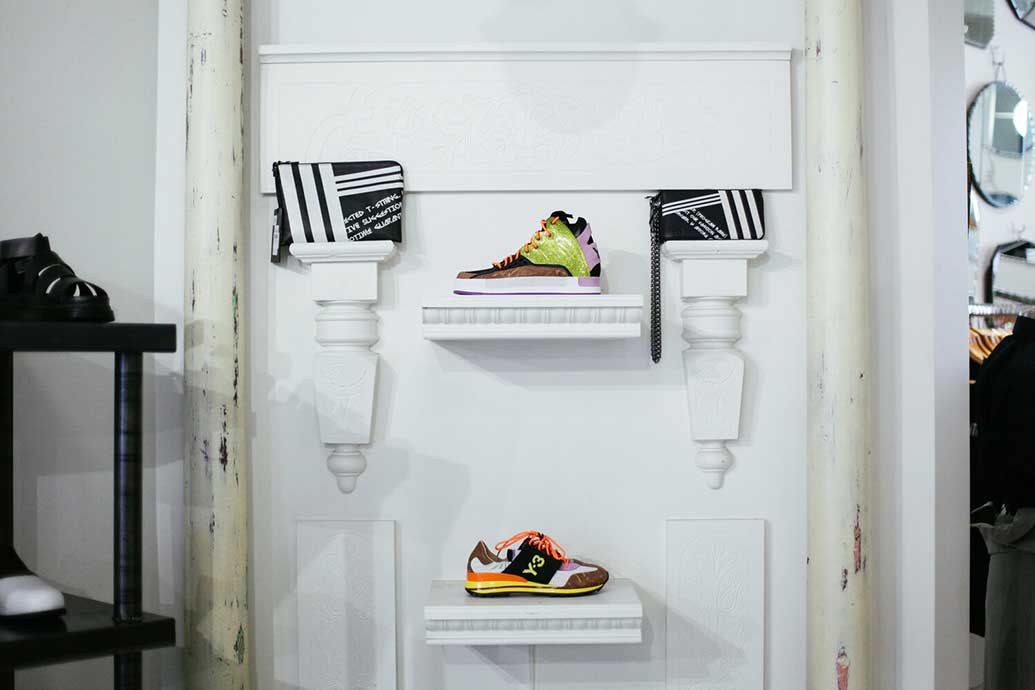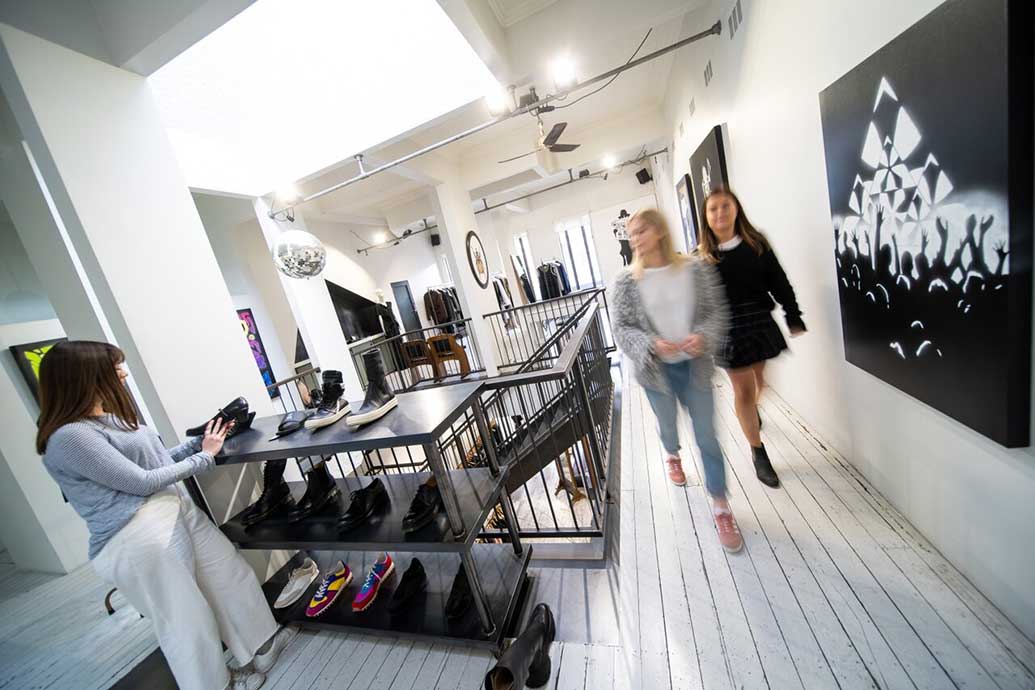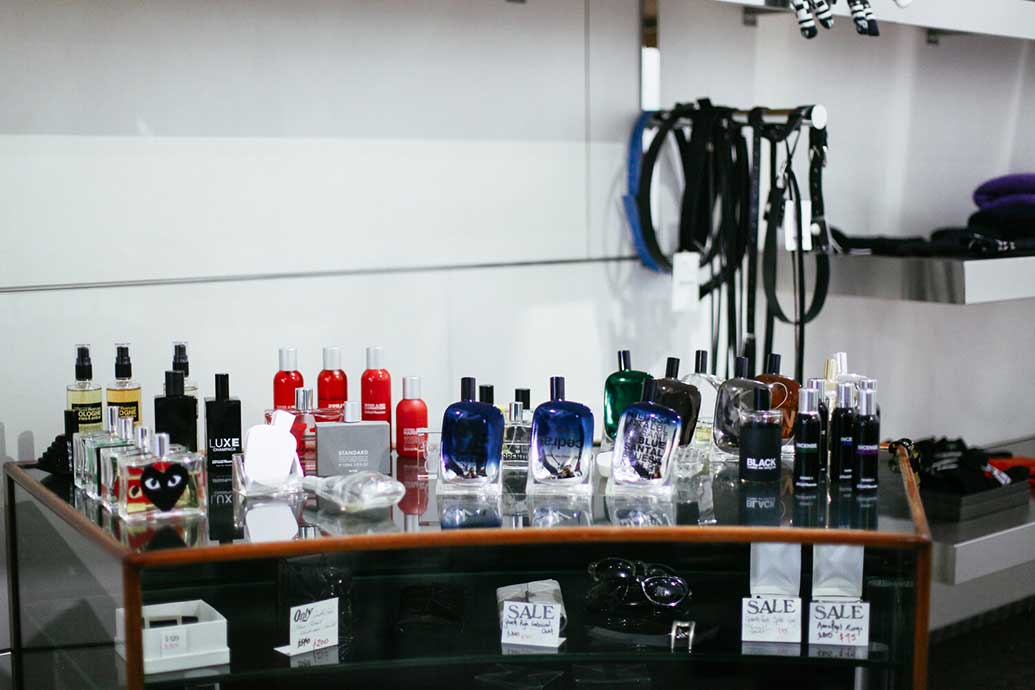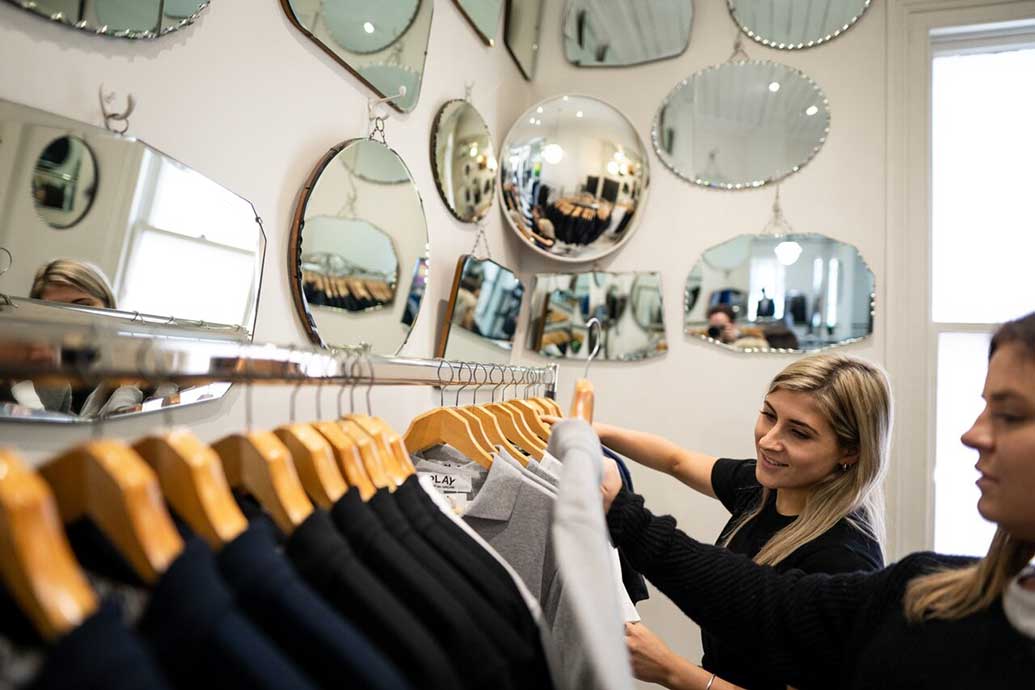 Equally as impressive as the fashion on offer is the two-story historic George Street building in which Plume is located. But expect some modern touches – a flashy disco ball and walls plastered with mirrors. With Plume well and truly cemented in its fashion mix, Dunedin is spoilt for choice. Check it out!
Words by Abigail Egden
Photography by Naomi Haussmann & DunedinNZ
More info: Plume