Every year it happens and every year you find yourself scrabbling around for a last-minute gift to pay homage to your long-suffering mum. Yep, Mother's Day has snuck up once again, so to save you the hassle of finding the perfect pressie, we've put together some hot picks curated from Dunedin's makers, bakers, and awesome places.
The gift of scrolls
What could be better than a delivery of delicious doughy delights straight to your mum's door? Never mind attempting to bake something half respectable yourself, your mum deserves a treat for putting up with you all these years, so give the gift of scrolls and order up a special box of the Scroll Station's amazing sweet or savoury morsels.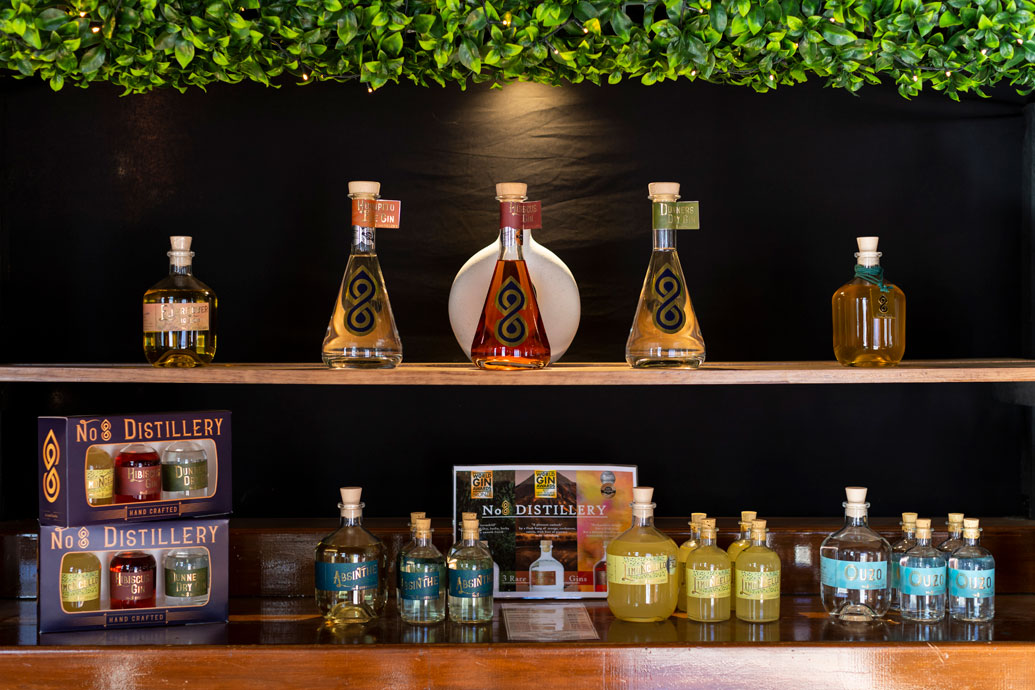 Say it with gin
Gin used to be known as mother's ruin, but the delicious craft distilled varieties now being produced in Dunedin are a far cry from the bootleg liquor of old. Sandymount Distillery channels the beauty and wildness of the Otago Peninsula into four different signature gins, while the Dunedin Craft Distillers create an exceptionally tasty and sustainable drop from waste bakery products. No. 8 Distillery crafts a range of award-winning boutique spirits and liquors including the slightly spicy Horopito gin.
High Teas
Indulge your mama with some fancy high tea action, either on the important day itself or a voucher for another time. Larnach Castle's Royal Treatment package combines a high tea with bubbles and a castle and garden tour, Fable Dunedin serves a sumptuous high tea with optional champagne in the luxe Press Club restaurant, as does the Distinction Hotel. Tasse Cafe in Mornington has Mother's Day high tea treat boxes to go too, so get in quick.
Perfumes and potions
Gift a signature scent from one of Dunedin's artisan perfumers, from the native botanical notes of MEA Fragrances to the captivating range of delicious smelling wares from NES, Makayla's Scents and Shorty's Fragrances. If mother is more of a mindful wellbeing kind of person, then the natural medicinal mixtures of Wild Dispensary, Place Koputai and Artemis might be more her style. There's also a little shop on St Andrew Street - Alaina Natural Beauty - that sells all manner of natural skincare and other treats.
All that glitters
Rack up the brownie points and establish pole position as the favourite child by splashing out on some bling from a local jewellery designer. Snap up a special piece from C&V, Holly Howe Jewellery, Joanna Salmond, Robini, Cactus Studio, MVH and more.
Gifting emporiums
Jump onto Dunedin Online and buy a whole selection of local goodies, pop into Guild and handpick something lovingly made in Ōtepoti, find an exquisite trinket at one of the many local gift shops and design stores, including Vull, Design Withdrawals, Moi, Wander and Sons or the emporiums of gifting delight at the Tūhura Otago Museum, Toitū, Dunedin Public Art Gallery, Olveston Historic Home and Larnach Castle.
More gifting inspo
Put together a hamper of treats from deli stores such as Good Food Co, Harvey Street Merchant, Taste Nature, Marbecks and Blacks Road Grocer, perhaps a chocolate subscription from Ocho or flowers and house plants from Rock n Rosie, Fallow and Fox or Estelle Flowers. Otherwise, head down to Taiaroa Head and shout mum to a tour at the Royal Albatross Centre, who are offering special discounts for the occasion.