One of Dunedin's best-kept secrets is getting out. Laneway, tucked in behind the Octagon on Bath St, is a sun-trap, wind-break and foodie's mecca!
Local girl Nic and partner Ben have concentrated on creating a cosy, inviting atmosphere with food designed to taste and share - it's a bit like your living room at home (if everyone's living room was way cooler, and came with cold beer, a personal chef and no dishes).
Most Laneway meals are designed to be shared, which creates a great social environment - mixing little delicious and vibrant tapas items means everyone can get a taste and maybe even try something new. The small slices and muffins mean you don't have to make an entire meal out of it. Instead, you can enjoy a bite-sized piece with a coffee or afternoon wine. There is a wide range of meals to choose from. The menu features classic kiwi fare with a new innovative twist. Taking them up a level and definitely offering something unique. The team recommended four tapas menu items to share between two, the standouts for me were the green beans and croquettes but you can't look past the crispy, juicy pork belly.
It's definitely worth a trip off the beaten Octagon path to Laneway.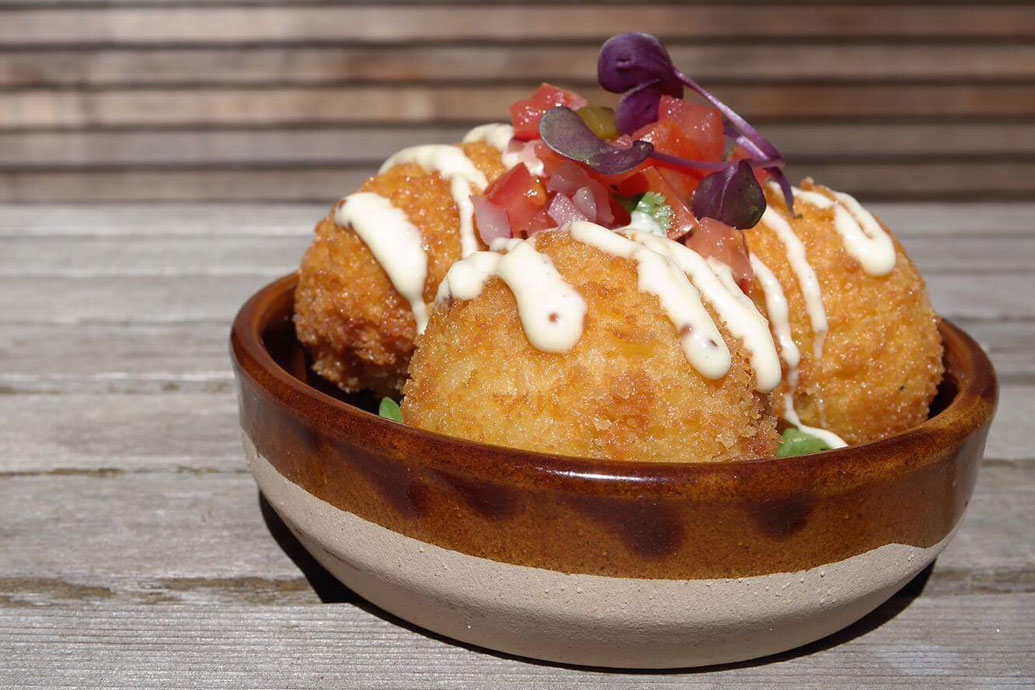 Nicole and Ben of Laneway met in Dunedin but it was five years living abroad before the travel-lovers circled around and ended up back in town to start their business. .
"We have done a lot of travelling and we wanted to share our eating experiences with others," says Nicole. "One of our most favourite things to do is eat out, we love trying different types of food and dabbling in interesting wines and beers. We love meeting different people and we are so passionate about food, coffee, wine and craft beer."
"Buying a business in the hospitality industry just really interested us. I always wanted a cafe and Ben wanted a bar so Laneway Cafe and Tapas bar was our happy medium. We went with tapas because that's how we like to eat.
Insiders tip: Breakfast, lunch or dinner order the deconstructed strawberry, white chocolate cheesecake. Phenomenal
To find out more information visit: www.facebook.com/Lanewaybathst