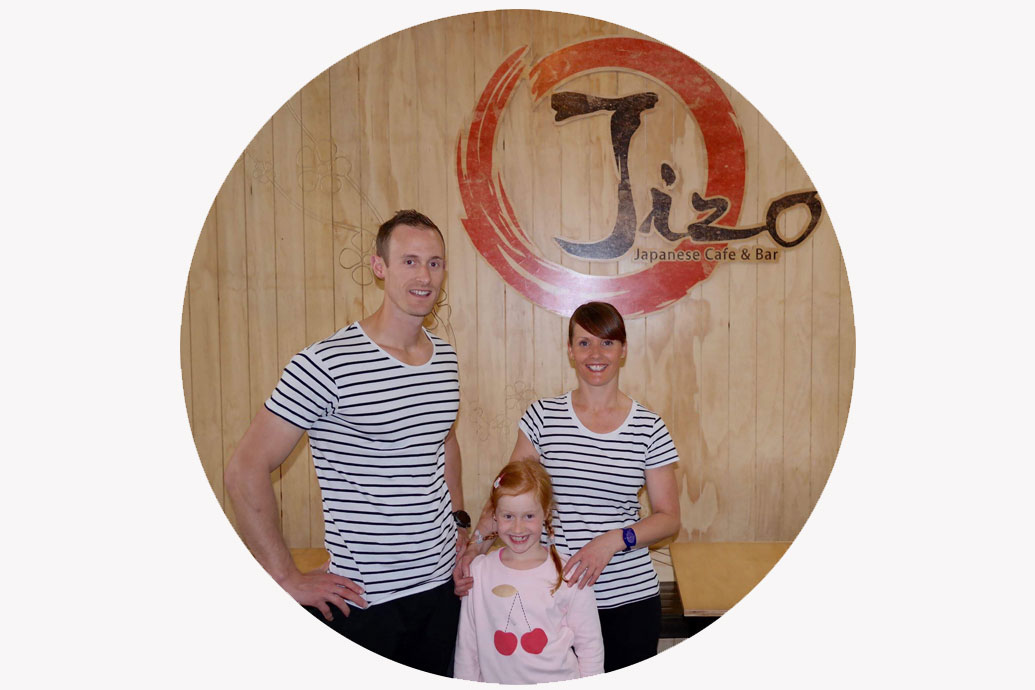 I was born and raised in Milton, just on Dunedin's doorstep. I had a wee stint in Wanaka where I opened a health cafe then decided to set up shop in Dunedin. For the last 20 years, I've been working at Les Mills as a personal trainer. I have loved working with clients helping them on their journey to health & fitness but the time came for me to have a bit of a change. My partner Matt, our beautiful daughter and I decided to buy Jizo. It's been a big project, but we have loved it and have learnt so much already.
My favourite places to eat in Dunedin are Starfish.Cafe & No7 Balmac , especially for a nice casual Sunday brunch.
My favourite dish we have at Jizo would have to be our famous Jizo sushi balls. Our goal is to continue to grow the business!
I love the casual, friendly atmosphere Dunedin has to offer - not too fast paced, just nice & relaxed. We are lucky enough to work with amazing staff and have awesome customers - both locals and visitors - definitely a highlight of the job.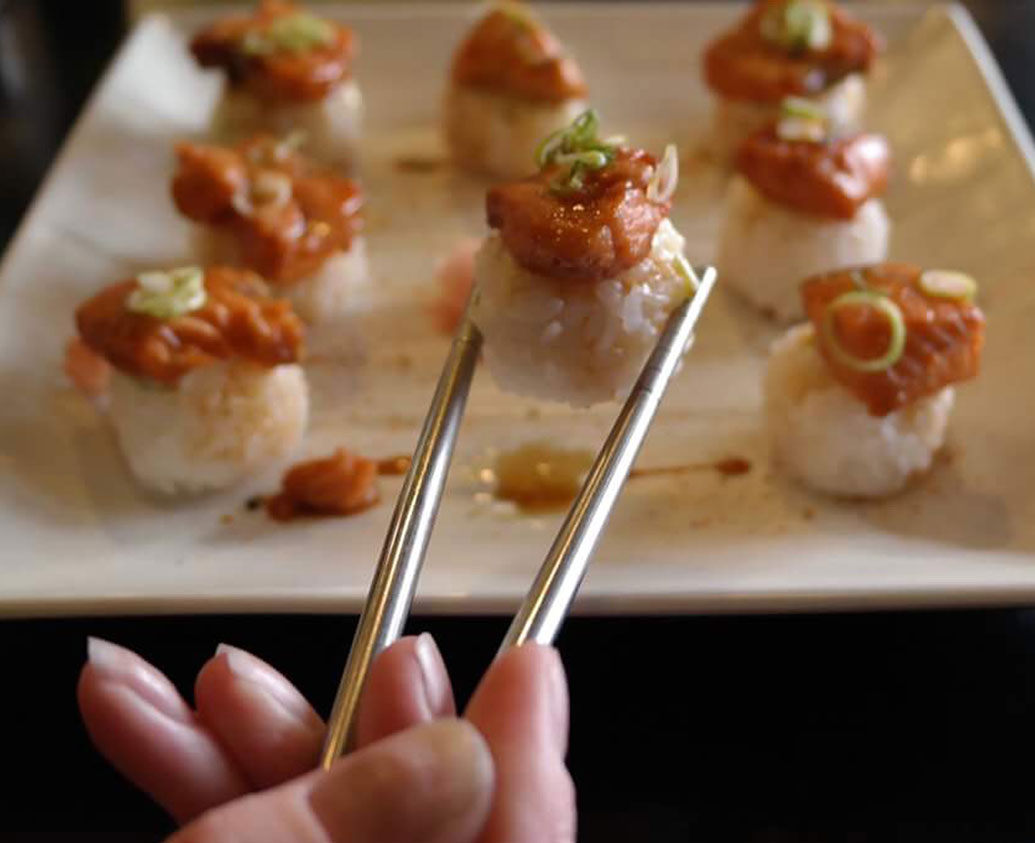 Jizo is one of Dunedin's biggest and most popular Japanese restaurants. With the constant fast paced atmosphere you could be transported into any busy metropolis. The food is delivered with speed, and is constantly fresh and delicious. The menu is full of tasty items but when at Jizo you can't go past their epic sushi balls (Jizo teriyaki sushi). With choices of Chicken, Tofu, Salmon, Tuna, or Shrimp, each is marinated in home-made teriyaki making a perfectly balanced bite sized treat. From 4 - 14 pieces they can be an appetizer, entree, or main. We went for a combo of 8 Chicken and 8 Salmon each and were pleasantly full.
Kerry, Matt and the staff at Jizo are extremely efficient and are always buzzing with a full restaurant. Famous in Dunedin for good reason. Great work team.
Insider tip: not many people know but Jizo has ice cream and their green tea flavour is an acquired taste but delicious.
To find out more information about Jizo visit www.facebook.com/jizocafeandbar