Kimpoy's quest to find great cheap places to eat can easily be done on foot within the Otago University campus where food carts and small eateries are everywhere. Food carts gather beside the Otago Museum Reserve in the heart of the campus, usually announcing their presence via their Facebook pages.
The Hungry Tui has three locations around town, the Museum Reserve, Vogel St in the Warehouse Precinct and Melville St, and they have a loyal following who enjoy their superb dishes created with a nod to fine dining. Churros Olé serve Spanish doughnuts and drinking chocolate from their food cart on campus, a welcome treat at any time but especially on a cold winter's day. TexOtago have branched out from their food cart, establishing a small eatery in Rattray St south of the Octagon as well, serving Texan food.
For delicious and healthy Taiwanese food in the heart of the campus, Formosa Delight is a winner with indoor and outdoor tables. A short walk along Dunedin's main street, George St, leads to Hanover St where you'll find Manila Grill, serving traditional Filipino and Japanese food in a welcoming and cosy atmosphere.No wonder Kimpoy's happy.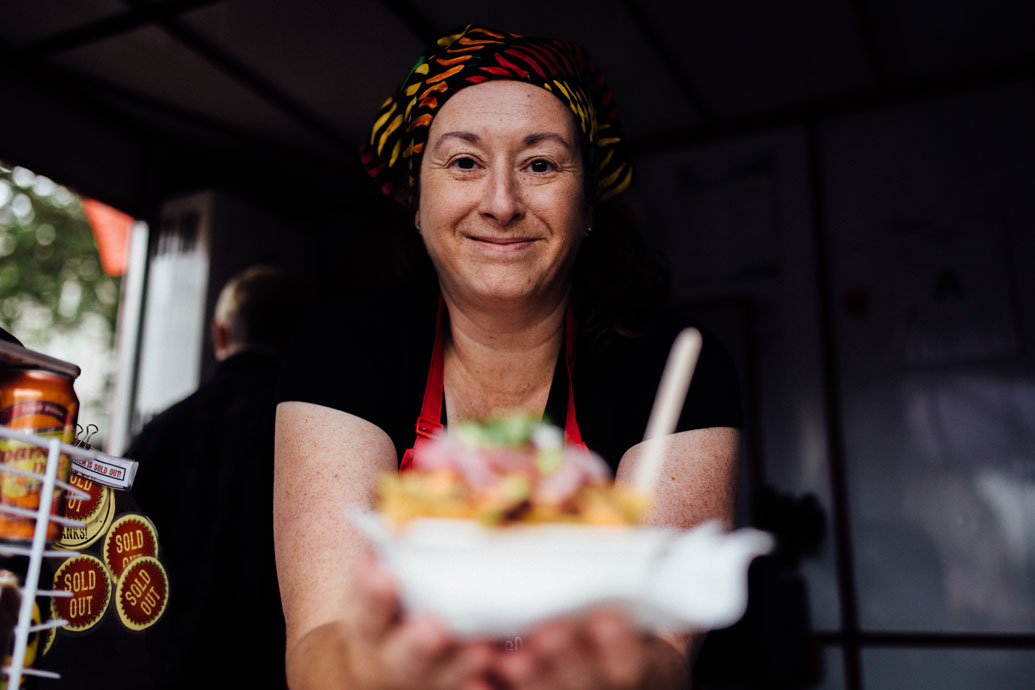 Kim Morgan, TexOtago Food Cart
Loaded corn chips and other Tex-Mex delights are on offer from the TexOtago food cart and at Johnnie's Southern Kitchen at 167 Rattray St.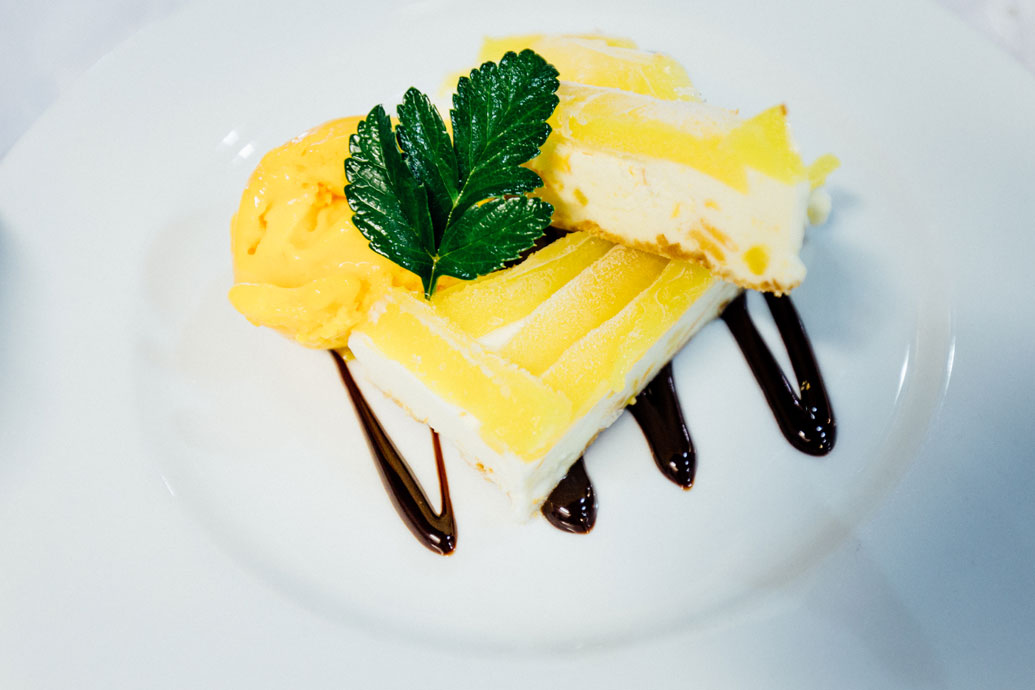 Fresh flavours for the sweet tooth
Choose from a great selection of sweet treats from Manila Grill's dessert menu.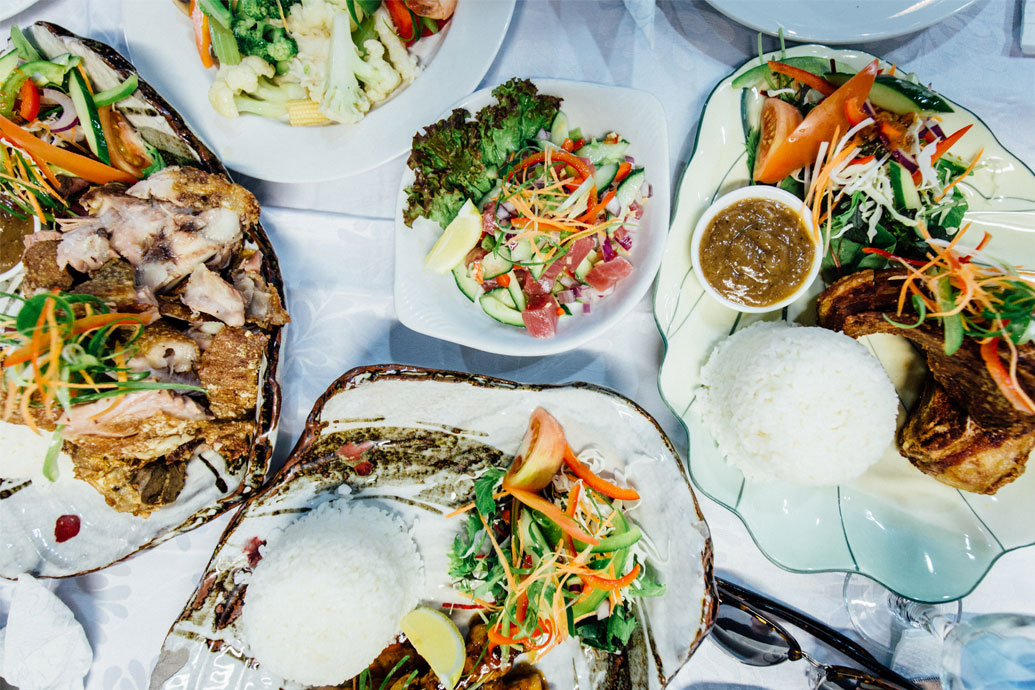 Manila Grill Favourites
Filipino pork dishes crispy pata and lechon kawali, beside traditional raw fish kinilaw and Filipino sashimi, plus chop suey, an enticing spread enjoyed by homesick Filipino students, locals and visitors at Manila Grill at 8 Hanover St.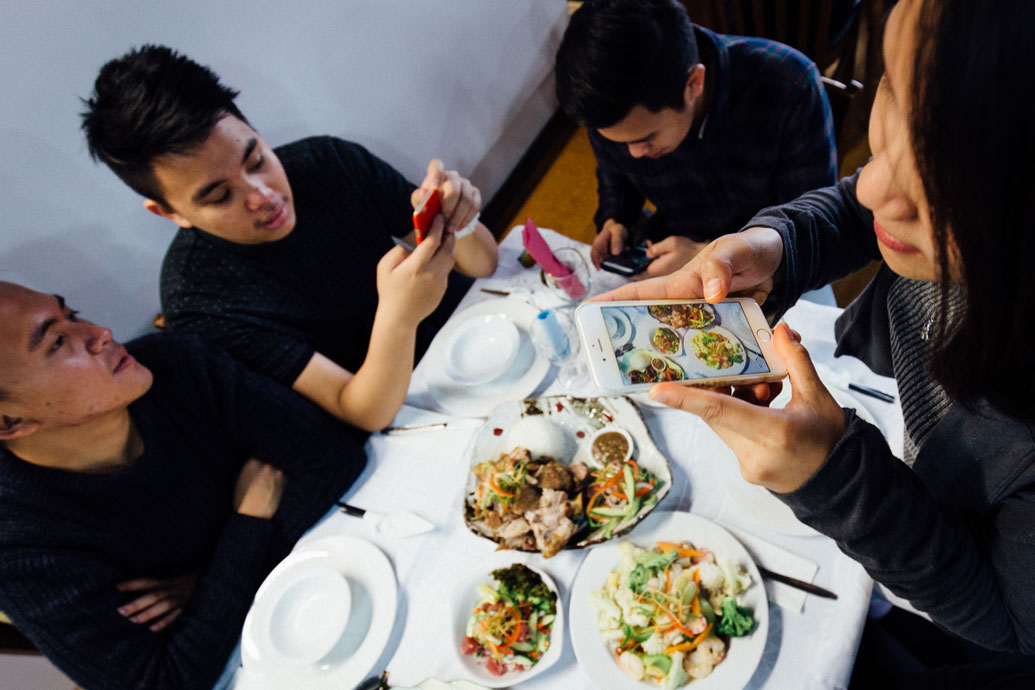 A Feast with Friends
Kimpoy and friends snap pictures of their meal before tucking in.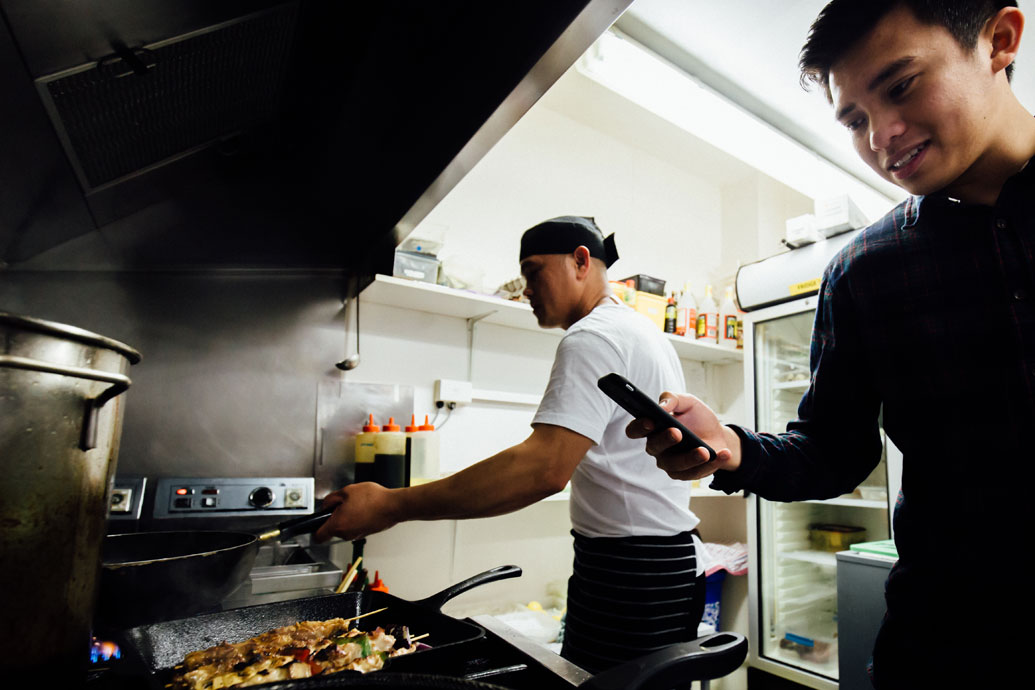 Kimpoy in the Kitchen
Chef Alquen Duran cooks up a storm at Manila Grill while Kimpoy enjoys the aromas of home.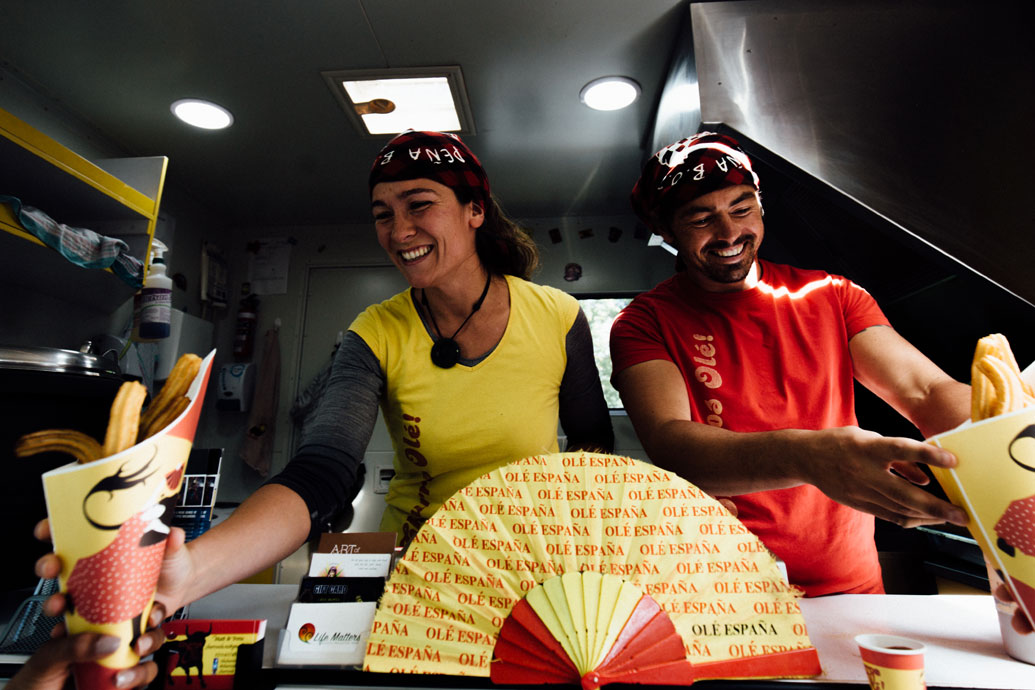 Churros Olé
Irene Fuertes and Matt Collier keep their customers happy with Spanish churros (doughnuts) and drinking chocolate from their Churros Olé food cart at various locations in Dunedin and elsewhere.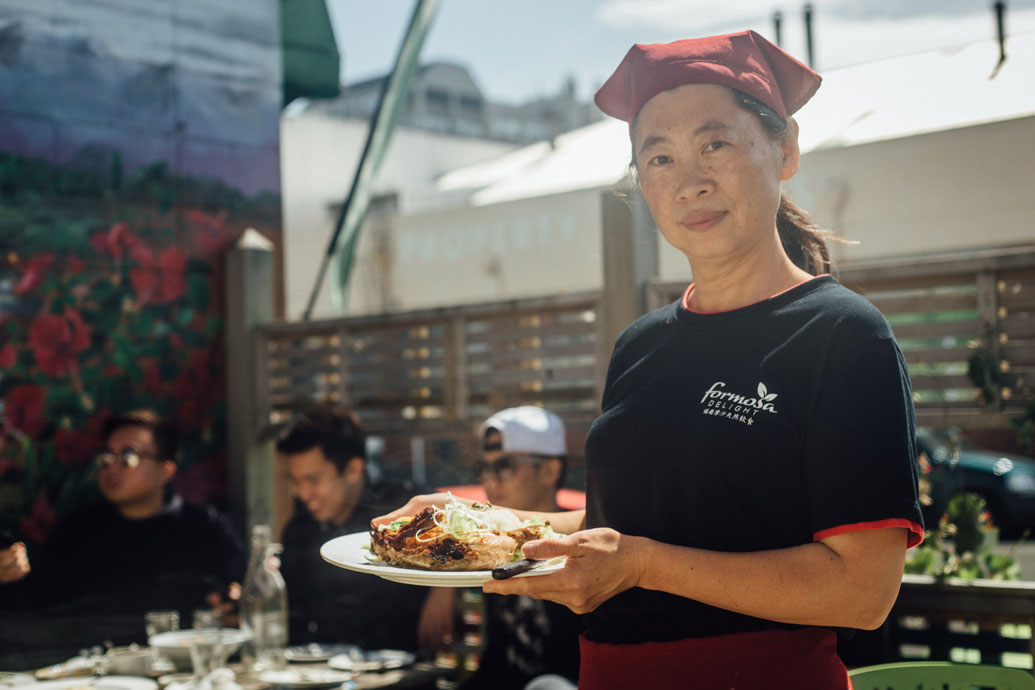 Beatrice Lin at Formosa Delight
Half the food on the menu is vegan or vegetarian, the herbs, salad greens, kale and garlic chives are grown by Beatrice in her large organic garden, the eggs are from her free range hens, plus all the food served by Beatrice and husband Yushin at Formosa Delight at 112 Albany St is made from scratch.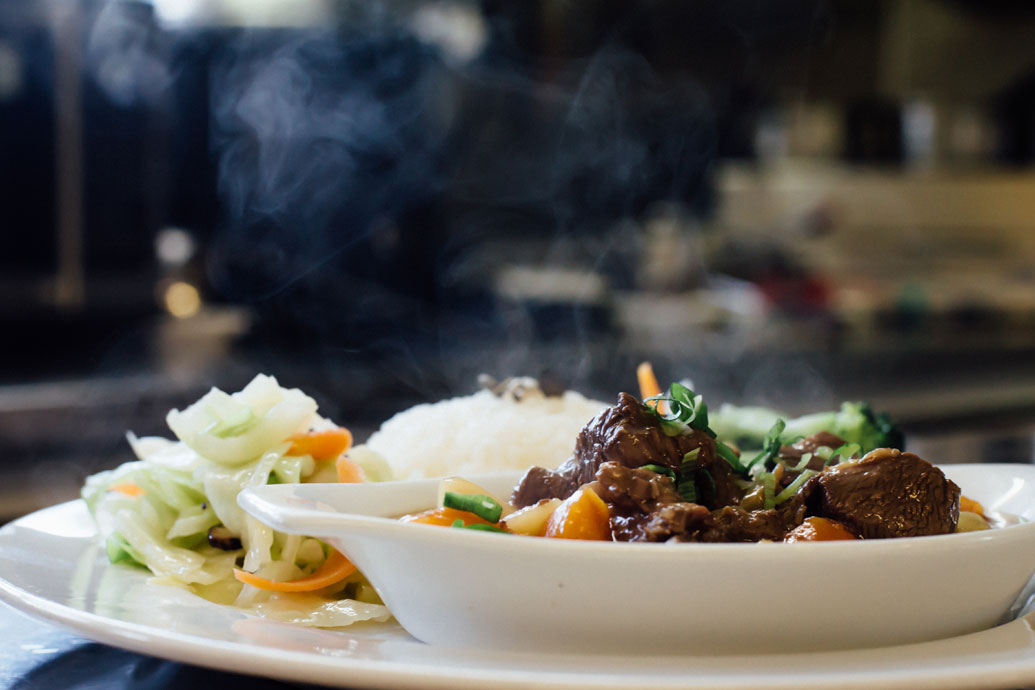 Chunky Beef Delight
This rich dish of beef simmered with onion, carrots and potatoes and flavoured with chives, herbs and spices is a popular choice at Formosa Delight.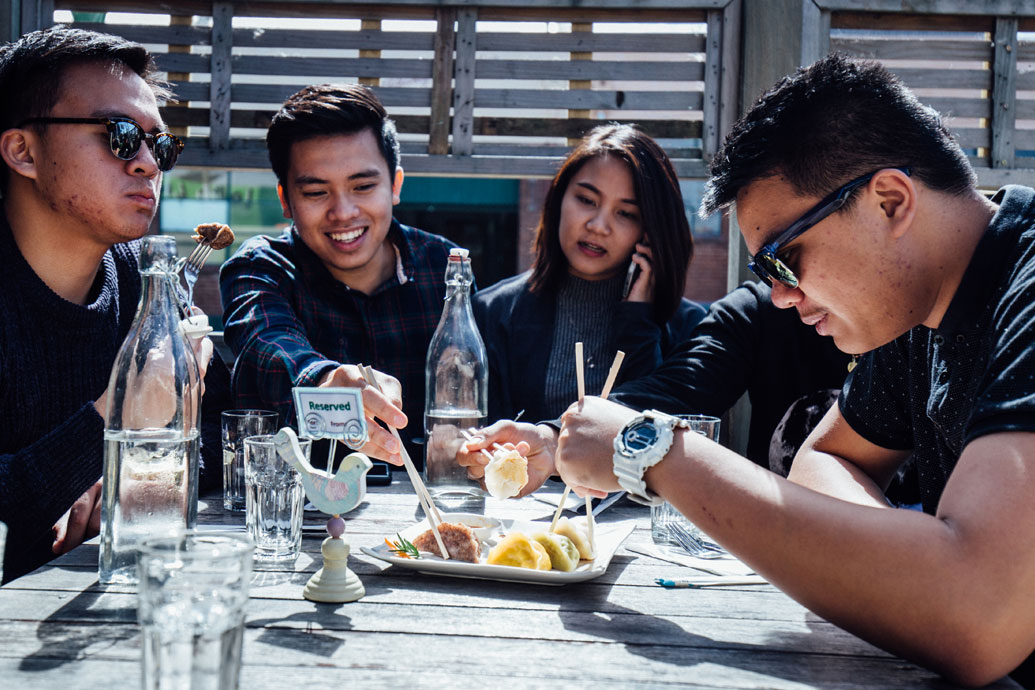 Combination Dumplings
Formosa Delight serves five different kinds of dumplings, all made from scratch – vegan, organic kale, pork, beef and Cajun chicken.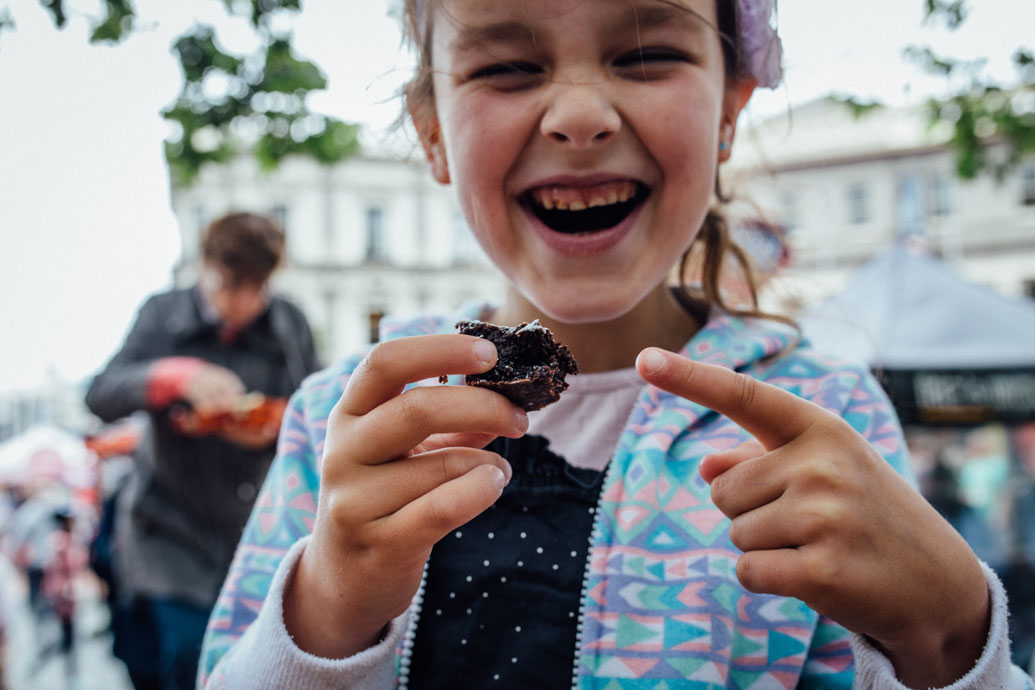 Brownie Bliss
Tucking into Hungry Tui's divine and chocolatey brownie in the outdoors is heaps of fun!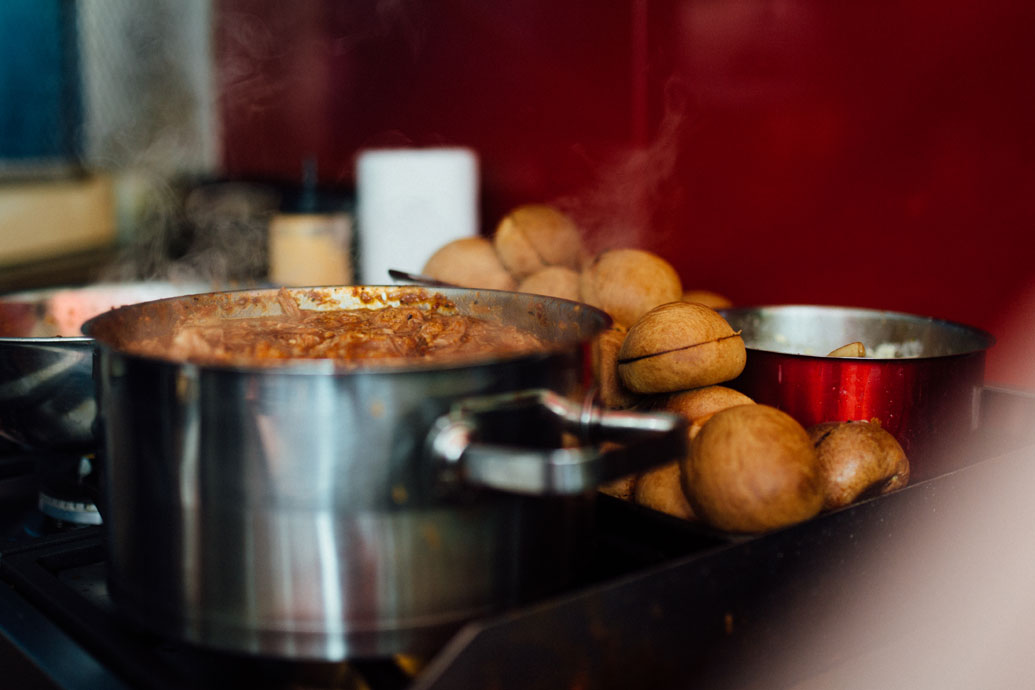 Hungry Tui's Pork Shoulder Sandwich
Melt in the mouth pulled pork in a brioche bun is an all-time favourite at the Hungry Tui, and their fries are legendary.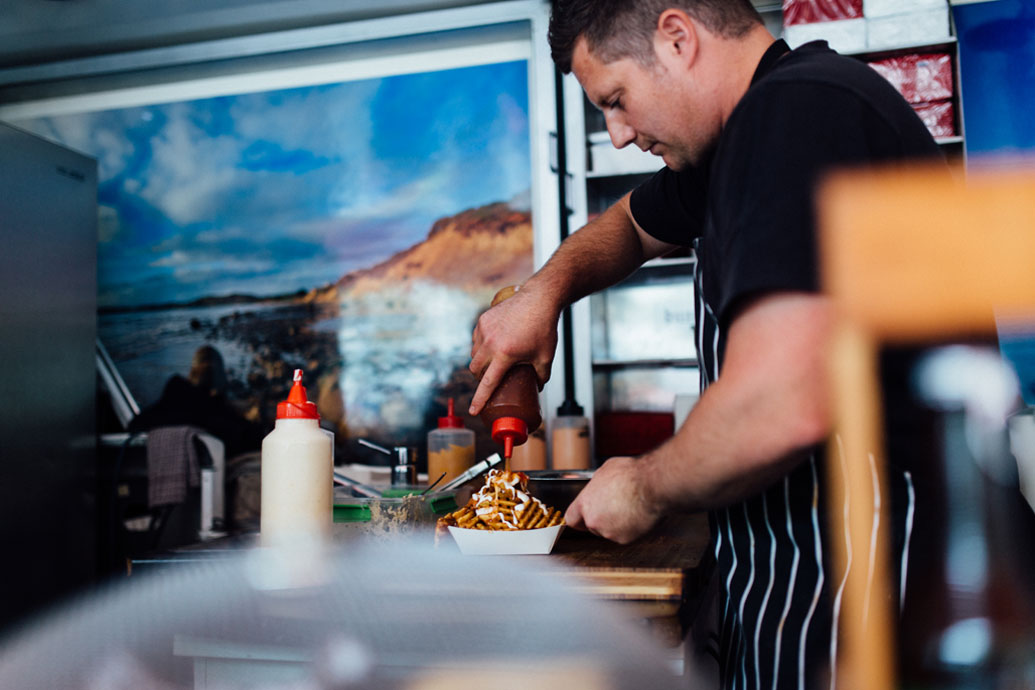 Ben Davidson, Hungry Tui
The Hungry Tui food cart's menu is full of surprises as chef Ben and partner Emmerson Logan use fresh ingredients to create seasonal dishes that wow their customers at various locations around town.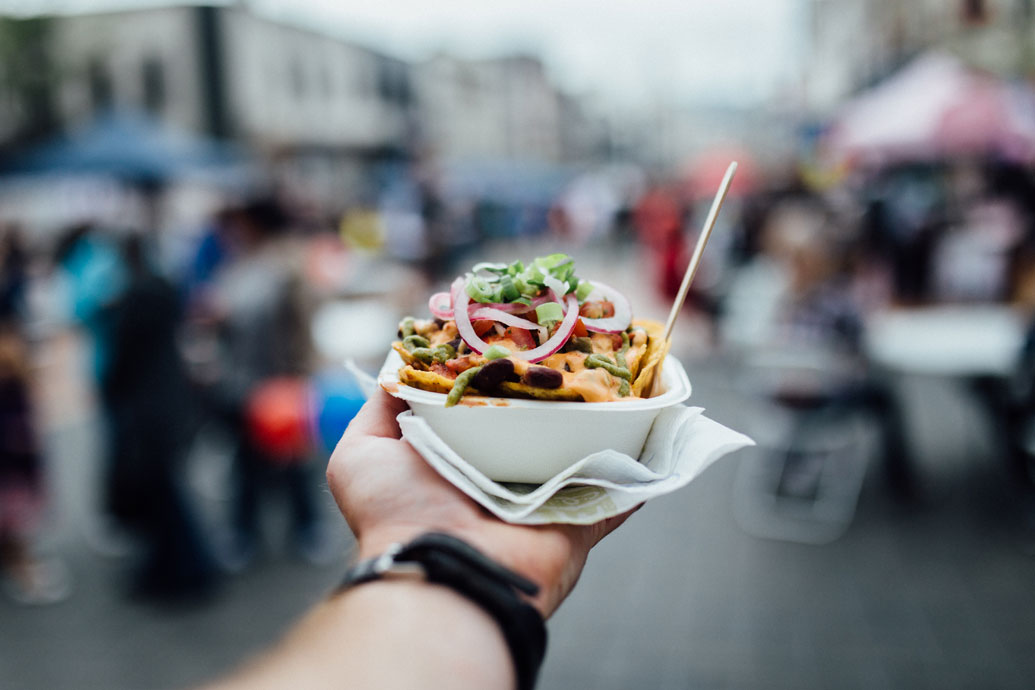 Borrachos
Drunken beans or borrachos are a favourite takeaway from TexOtago – corn chips with chilli, cheese and sauce.
Dunedin is the perfect hunting ground for those looking for cheap eats and tasty deals. Take a safari through our many eateries and food trucks, a selection of them is below:
Manila Grill
8 Hanover Street
Dunedin
Formosa Delight
114 Albany Street
North Dunedin
TexOtago
Food truck
The Hungry Tui
Food truck
Churros Ole
Food truck
Pasta Box
Food truck