South of the Octagon in a part of town where heritage buildings are receiving some long overdue TLC, Taste Nature organic food store in the historic Bing Harris building in High St has a large range of organic grains, nuts, honey, meat, eggs, bread, produce, toiletries and cleaning products. Take your time and enjoy an organic snack or meal in their inviting Eatery cafe.
The Standard Kitchen is a welcome newcomer to Dunedin's food scene. The first tenant in the 1875 Standard Building which is undergoing painstaking restoration, the food on offer here is cooked with the utmost attention to flavour, quality of ingredients and customers' food preferences. They know how to delight anyone who prefers their food vegan, gluten-free, dairy-free or sugar-free, and they do it with style.
The Kitchen at Taste Nature
They cook deliciously healthy food for their Eatery café in the kitchen at Taste Nature at 131 High St, plus a range of jams, relishes and sauces which are for sale in the Grocery Store.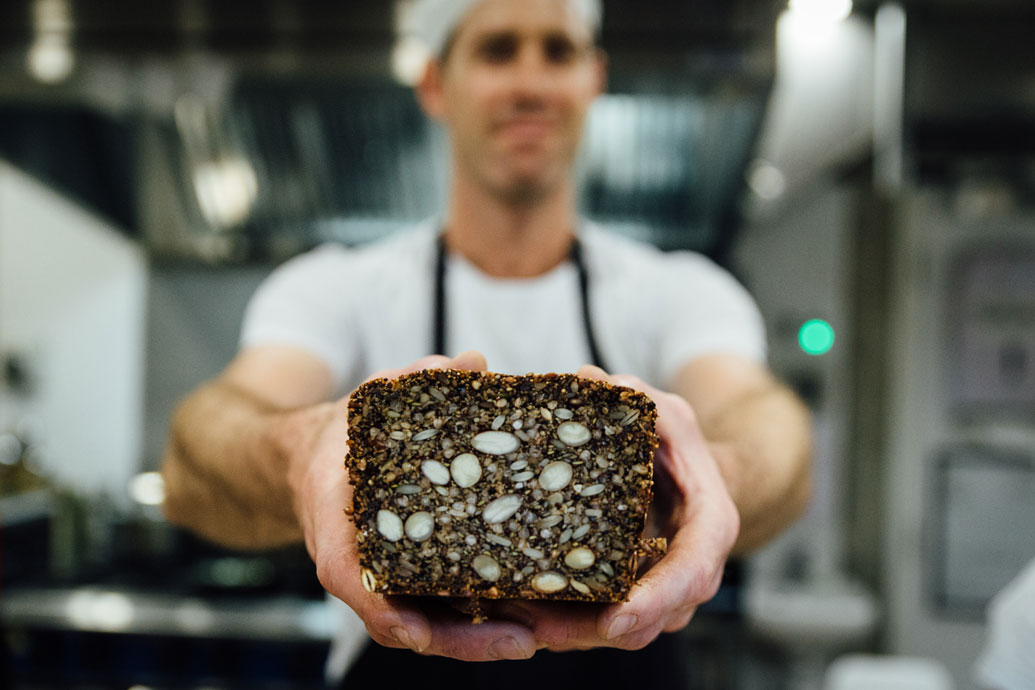 Seed Nut Loaf
The Standard Kitchen's seed nut loaf is a gluten free bread made without flour.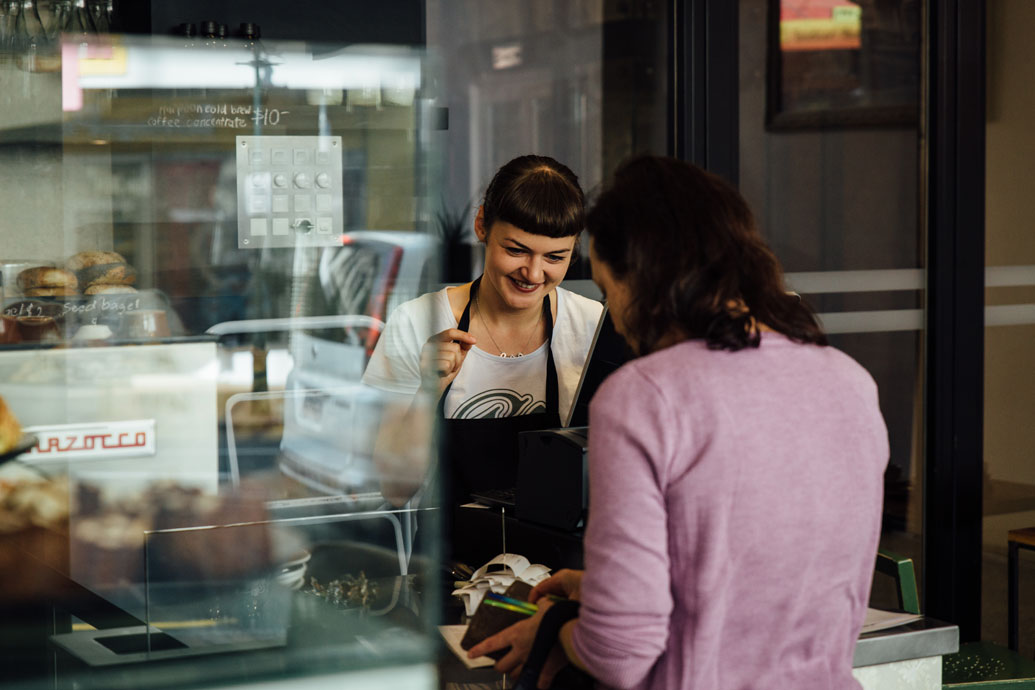 Barista style
Another happy customer is served at The Standard Kitchen, 201 Princes St, a café in a stylish heritage building, where healthy food is made from scratch, with several vegan, celiac and lactose free choices on offer.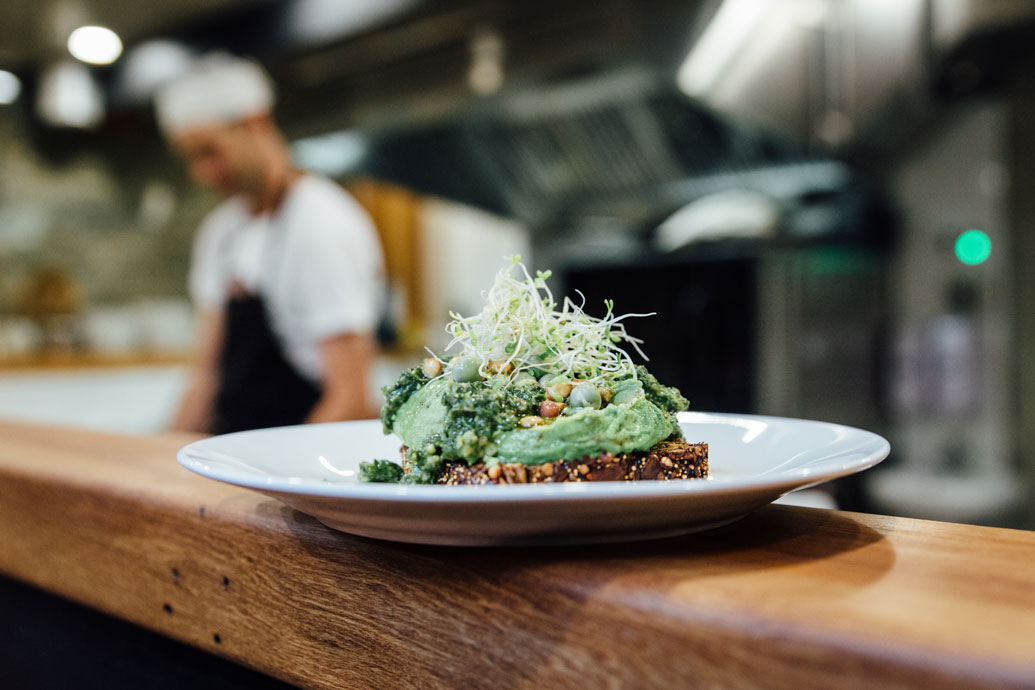 Avocado on Seed Nut Loaf
Standard Kitchen owners Angela Bates and James Roberts make two versions of this popular dish, both with seasonal pesto and sprouts, with green peas and feta replacing the avocado in autumn.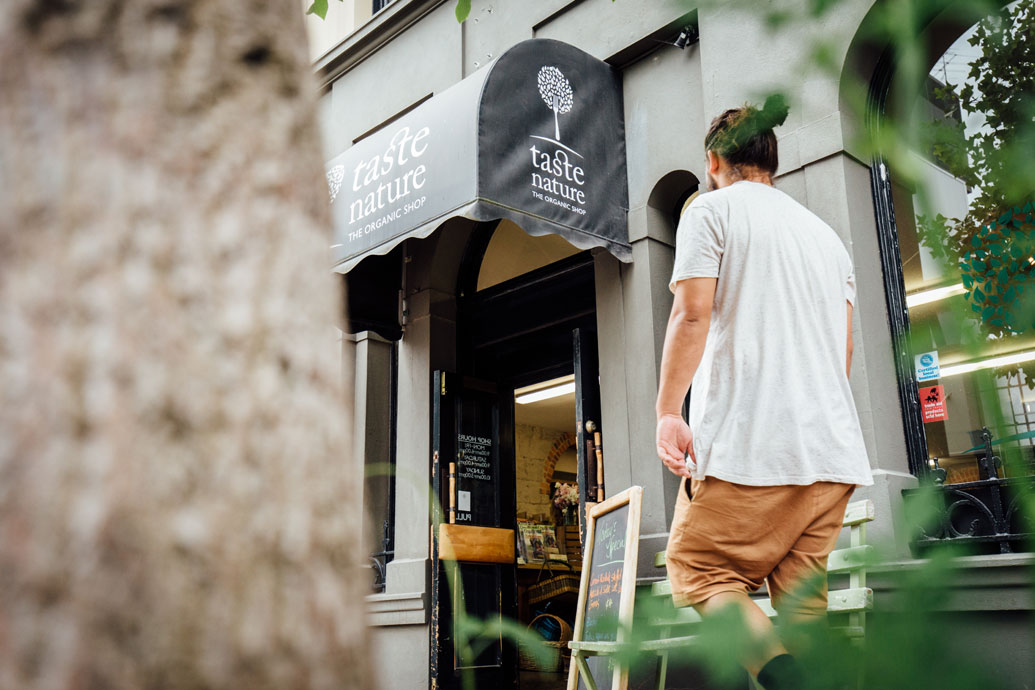 Taste Nature
A magnet for fans of organic ingredients, produce, groceries and toiletries, Taste Nature at 131 High St is open 7 days.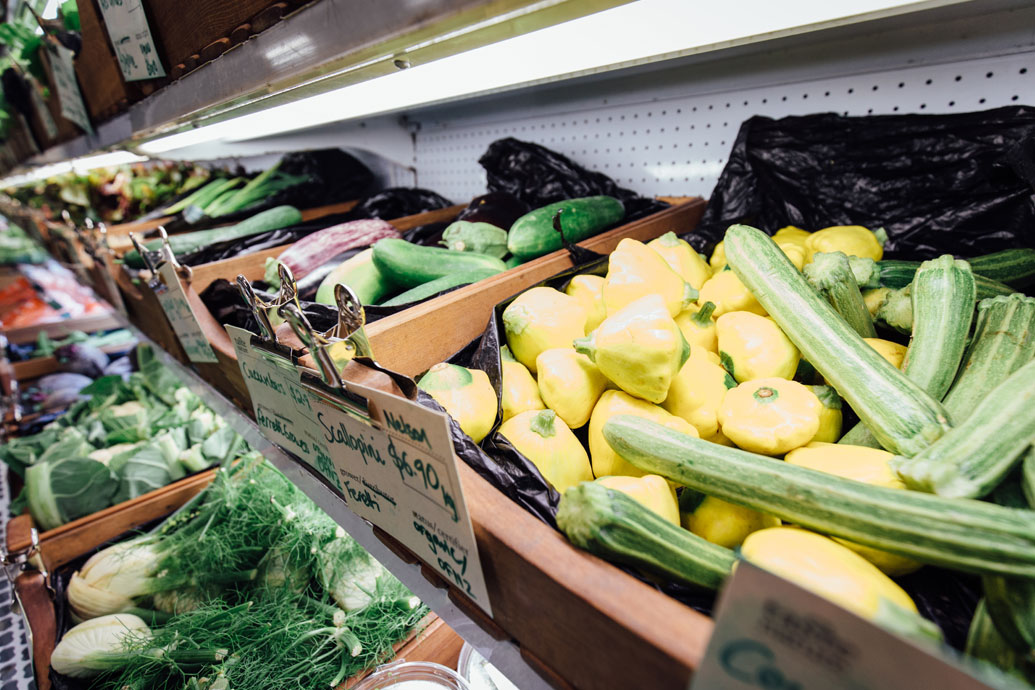 The Grocery Store
Taste Nature's produce comes from 70 certified organic gardeners, mostly from the South Island, with just a small amount being grown in the North Island.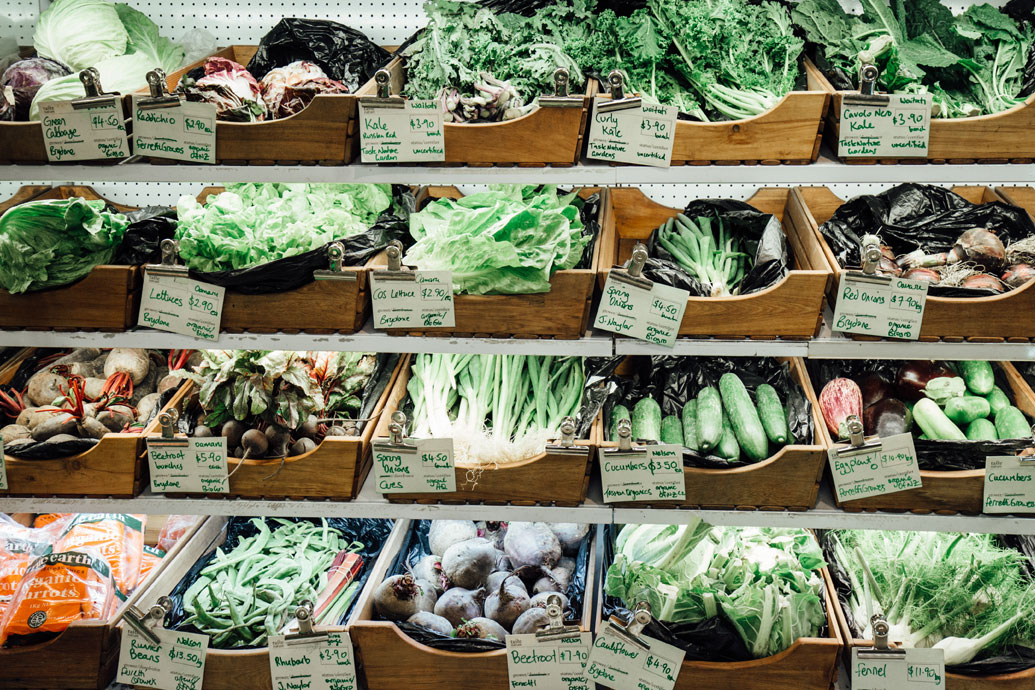 From Beetroot to Rhubarb
The range of organic vegetables available at Taste Nature is impressive and their origins are clearly displayed.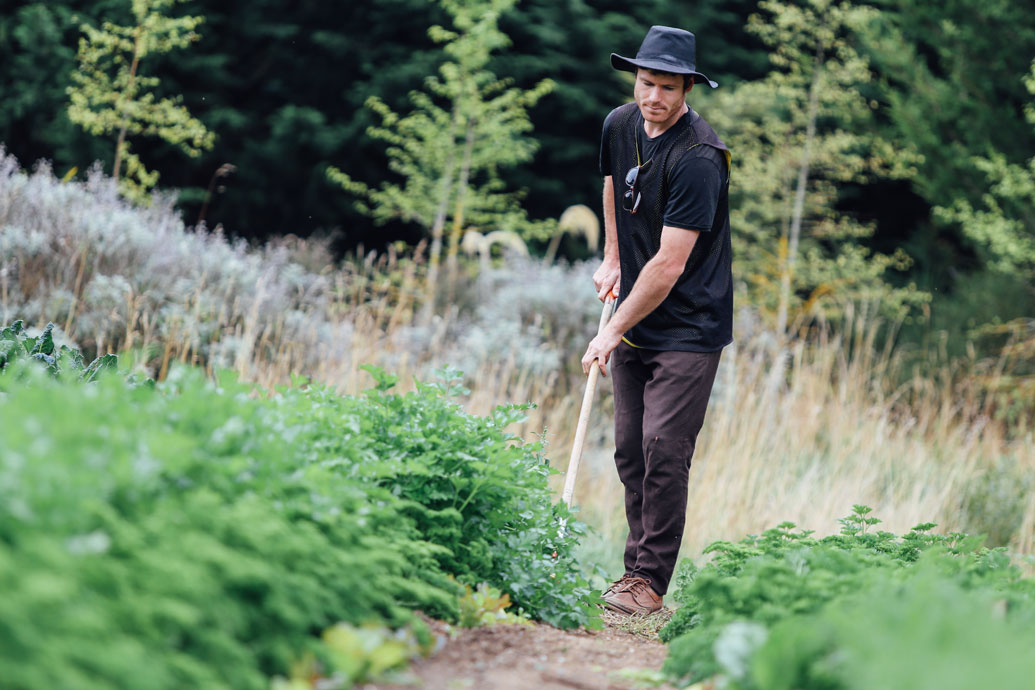 Gardener Rory Harding
They grow their own salad greens, parsley, coriander, radishes, kale and silver beet using permaculture principles at the Taste Nature Garden at Waitati.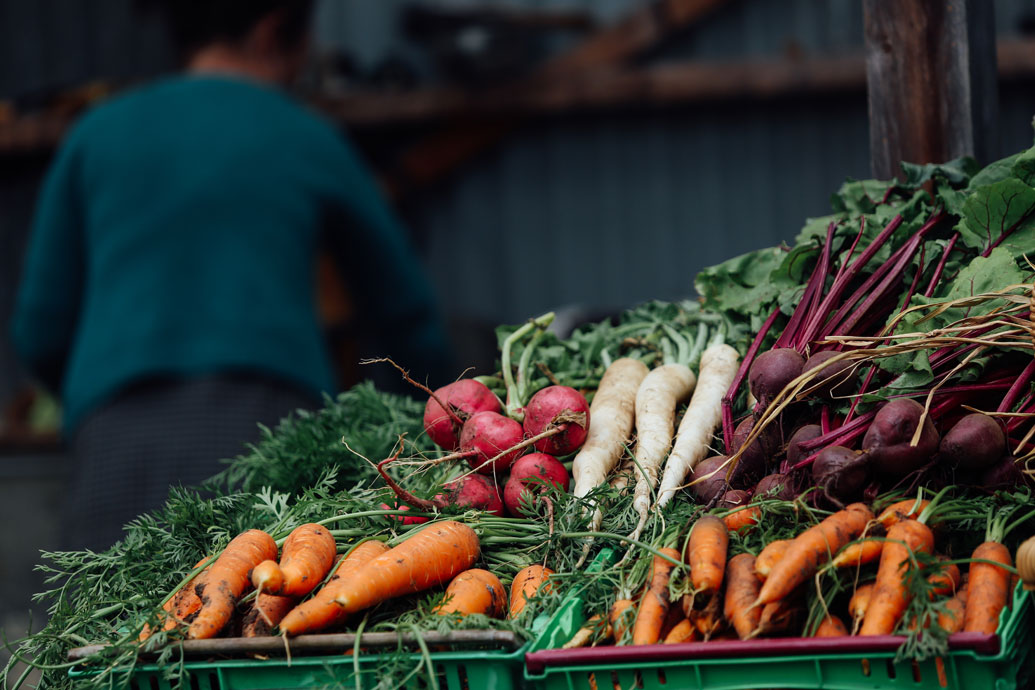 Glorious Organic Root Vegetables
A feast for the eyes and so good for the body, eating in technicolour is made easy at Taste Nature.
Dunedin has a great range of organic and sustainably local food choices, a selection of them are below:
Havoc Pork
135 High Street
Dunedin
Taste Nature
131 High Street
Dunedin
Standard Kitchen
201 Princes Street
Dunedin
NaturAlley
26 Moray Place
Central Dunedin
Pot Pourri Vegetarian Café
97 Lower Stuart Street
Central Dunedin
Good Earth Café
765 Cumberland St
Near campus
North Dunedin