The FIFA Women's World Cup 2023™ will bring some of the world's best football players to Ōtepoti Dunedin in July 2023, as part of a milestone tournament being jointly hosted by New Zealand and Australia. The largest female sporting event in the world, this tournament is one of firsts – the first to be co-hosted, the first with 32 teams, the first in the Southern Hemisphere, and the first hosted across two confederations.
As the only official Host City in New Zealand's stunning South Island, Dunedin will welcome teams and spectators from around the globe.
Dunedin FIFA Women's World Cup match dates 2023:
| Match | Date | Time (NZST) |
| --- | --- | --- |
| Philippines vs Switzerland | Friday 21 July | 17:00 |
| Netherlands vs Portugal | Sunday 23 July | 19:30 |
| Japan vs Costa Rica | Wednesday 26 | 17:00 |
| Argentina vs South Africa | Friday 28 July | 12:00 |
| Switzerland vs New Zealand | Sunday 30 July | 19:00 |
| Vietnam vs Netherlands | Tuesday 1 August | 19:00 |
The city will host six pool matches over July and August, including a Football Ferns match. The official draw took place on Saturday 22 October, teams confirmed to play in Dunedin are:
Football Ferns
Philippines
Switzerland
Costa Rica
Japan
Vietnam
South Africa
Argentina
Netherlands
Portugal
The full schedule of matches and kick off times for the tournament, including Dunedin can be viewed here.
The venue for all matches will be the Dunedin Stadium, the only covered stadium in the Southern Hemisphere.
Ticket packages are now on sale, register your interest here
Tucked into a long, sheltered harbour on the east coast of New Zealand's stunning South Island, Ōtepoti Dunedin is a fascinating city, rich in heritage and distinctive character. With a wonderful mix of small city charm and wildly beautiful landscapes, it's a place that enchants visitors with a warm welcome and diverse range of experiences. Make the most of your stay in Dunedin by exploring the many spectacular natural and heritage attractions, rare wildlife encounters and delicious local food and drink. Find out more on our See and Do pages here.
As the provincial capital of the Otago region, Dunedin is an easy drive to other iconic South Island destinations including the Catlins, Milford Sound and Queenstown. Plan your travels in the wider region here: Central Otago, Waitaki, Clutha, Southland , Fiordland, Queenstown and Wanaka. Planning your trip to Dunedin?
The combined Dunedin i-SITE and DOC booking centre is perfectly placed in the Octagon in central Dunedin to help you out with any of your tour and accommodation bookings or other enquiries, pop in and talk to our experienced, local staff who are delighted to help.
Email: visitor.centre@dcc.govt.nz
Phone: +64 3 474 3300
Visit: 50 The Octagon, Dunedin
Post: PO Box 5457, Moray Place, Dunedin 9058, New Zealand
How to get to Dunedin
By Air: Dunedin Airport is serviced by multiple domestic flights on Air New Zealand or Jetstar, connecting from Auckland, Christchurch or Wellington. Car hire options are available from the airport on arrival.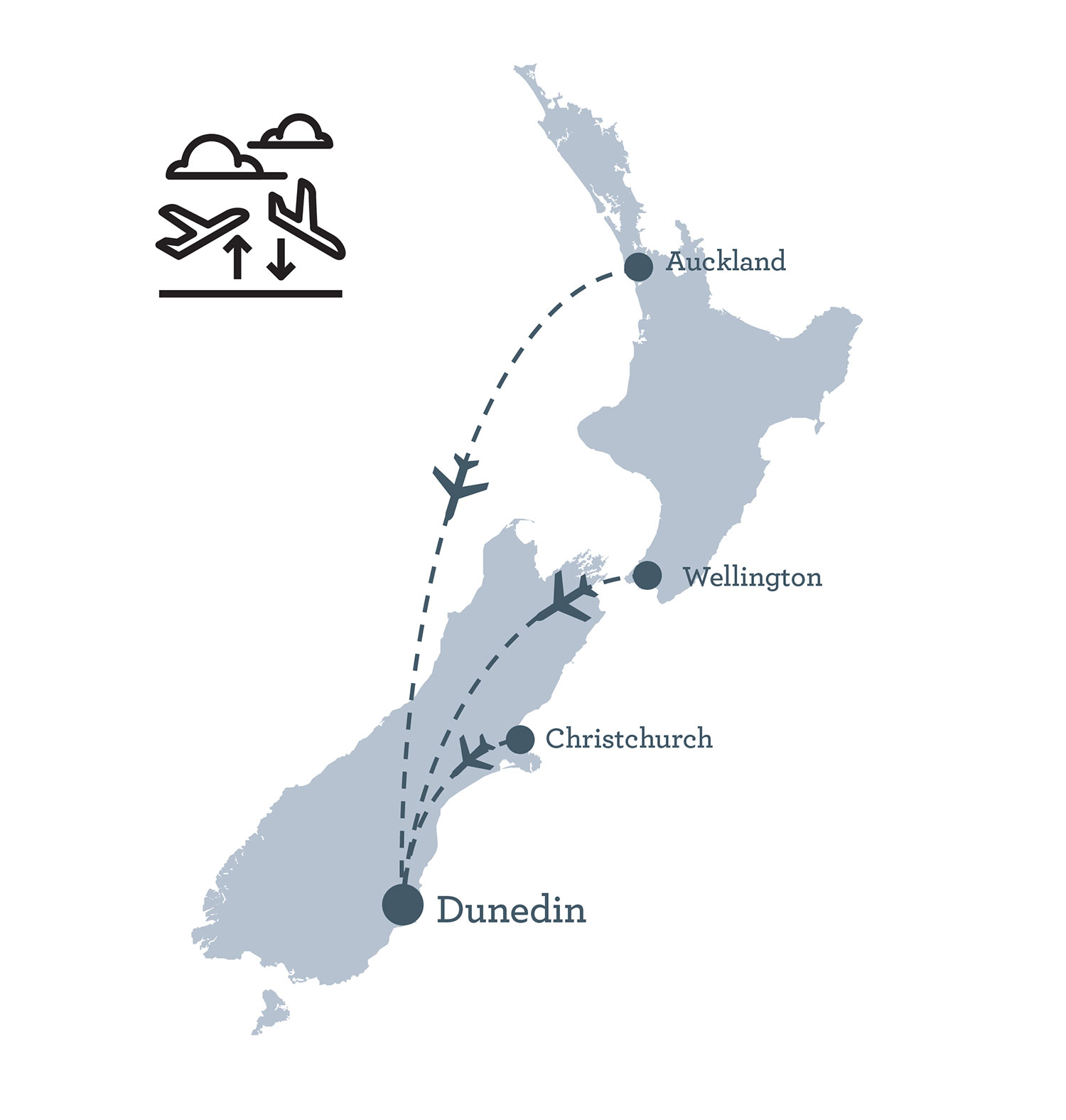 By road: Take the opportunity to add a few days or weeks onto your FIFA Women's World Cup 2023™ experience and explore the world renowned sights of New Zealand's South Island. It's a scenic drive in any direction to and from Dunedin from the international airport gateways in Queenstown and Christchurch.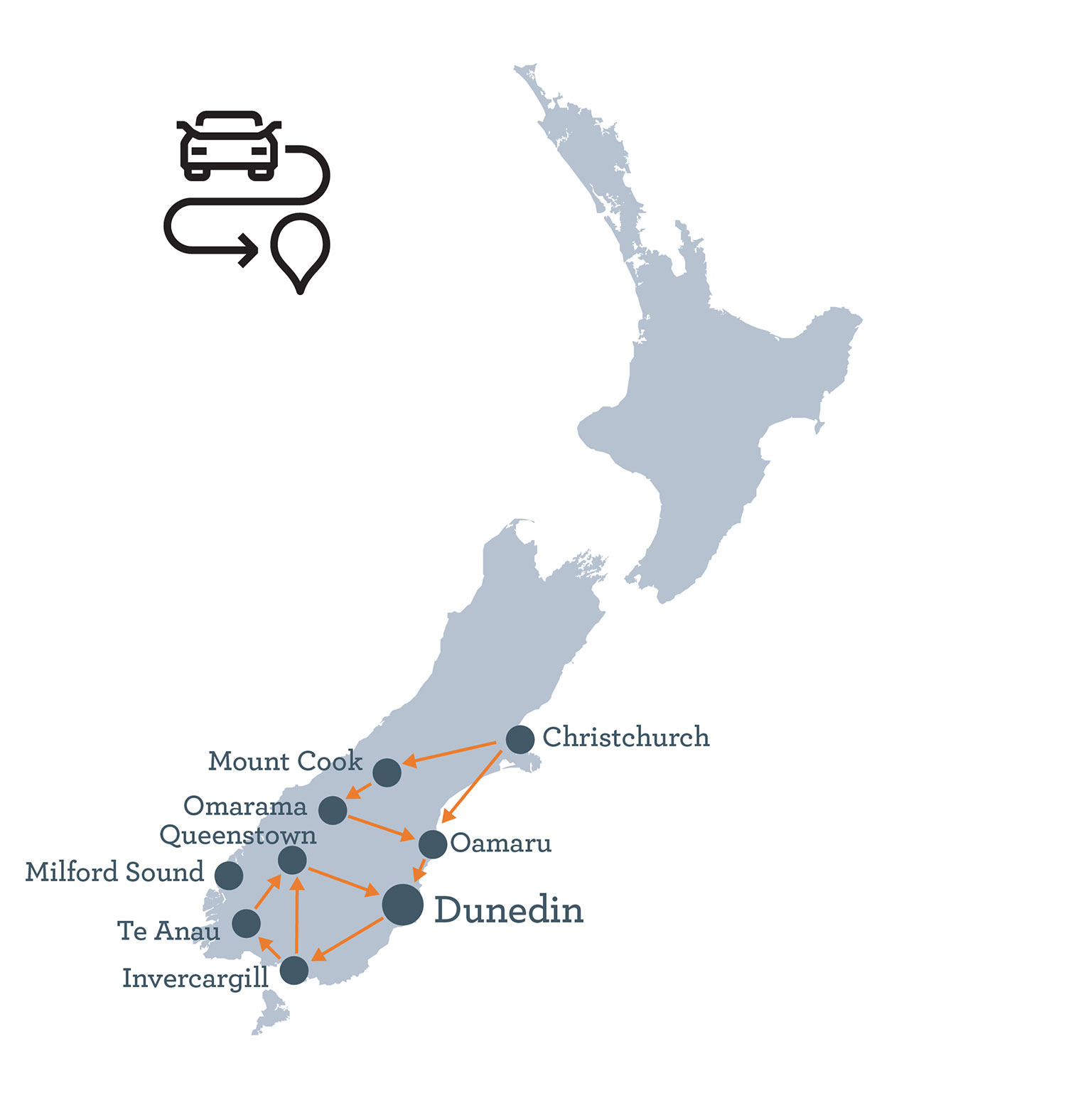 Register your interest in volunteering at the event: FIFA Login > FIFA Community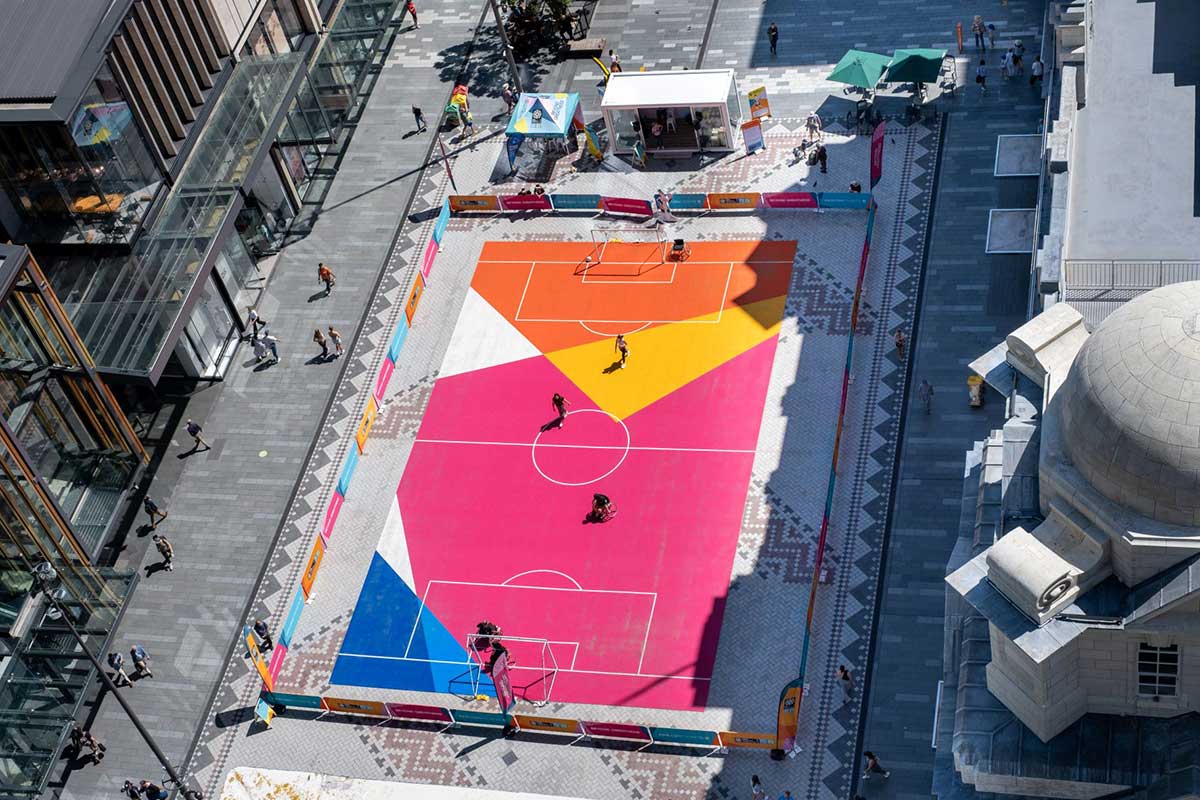 As part of the excitement and celebrations for the FIFA Women's World Cup 2023™, the Dunedin City Council's host city team is thrilled to bring the FIFA Women's World Cup Unity Pitch to Ōtepoti Dunedin to encourage our rich and diverse community to come out and play!
Become a part of the legacy for the world's biggest women's sporting event!