Hand Over a Hundy
June 2020
The idea for 'Hand Over a Hundy' was born after the Christchurch earthquakes. Good Food Dunedin adopted the project in late 2019 and ran the first pilot with eight families who were each sponsored 'a hundy' ($100) to buy all the essentials needed to develop an edible garden. Each family was also provided with a filled, raised garden bed and an experienced gardening mentor via Supergrans, ensuring they have a 'go to' person across all four growing seasons. The challenge to the family is to recoup the $100 through savings or selling extra produce from their gardens – so that they can then 'Hand Over a Hundy' to a new family at the end of the year.
February 2020
Foodprint, a free mobile app which connects its users to food retailers and eateries with surplus food, launched in Dunedin in February 2020. Foodprint's users explore new eateries and purchase heavily discounted meals - keeping good food out of landfills. New Zealand cafes, restaurants and supermarkets produce 50,000 tonnes of food waste annually - over 60% of this waste is still fit for human consumption and Footprint aims to rescue this food, saving money and helping the environment at the same time.
Business Development Clinics
FREE development clinics for food and beverage start-ups and businesses
Monday 16th and Thursday 19th April 2018, Civic Plaza, The Octagon
Get some one-on-one time with the food and beverage advisors from the Food Innovation Network and the Dunedin City Council. This is your chance to talk with the experts for free and see what help is available for your business, for example:
Develop your food or beverage idea
Get answers on what you need to do to get your business underway
Find out what rules you need to follow under the Food Act 2014
Develop your food or beverage product
Work through technical issues (sensory balance, recipe formulation, shelf life)
Find out what funding assistance may be available to you
Discover what expert start-up advice is available in the city.
This opportunity is aimed at startup food and beverage businesses, or established businesses looking to develop a new product. Appointments are 30-40 minutes long and will be held at the Civic Centre on The Octagon. All advice is impartial and confidential.
Who are the experts?
Alex Nicolle – Technical Client Manager, Food Innovation Network
Ruth Zeinert - Good Food Dunedin Coordinator, Dunedin City Council
Lyn Pope – Environmental Health Officer, Dunedin City Council
For more information or to book a time please contact Ruth on (03) 474 3897 or via Good.food@dcc.govt.nz
Elderflower cordial
In the North Island, elderflower is less common in the wild, whereas here the south you should find all you need by driving around rural areas.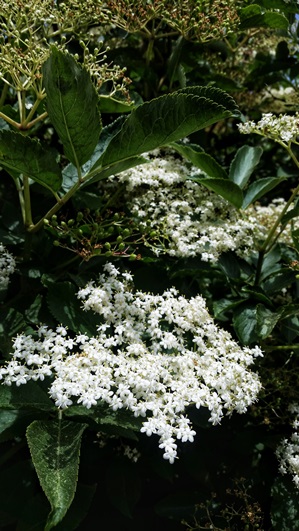 The elderflower is known for its delicate, almost floral vanilla taste. This time of year, you'll recognise it by its clumps of tiny white flowers and light perfume. Pick your own, taking care to remove only the flower heads and not the stalks as they are poisonous. The whole head should snap off at the point it connects to the branch so it isn't difficult to ensure you're getting the right part of the plant.
"This famous cordial has a unique, almost ethereal quality, suggestive of some mysterious fruit with hints of hay and summer meadows."
25 elderflower heads
zest and juice of 2 lemons and 1 orange
1.5 litres boiling water
1kg sugar
1 heaped teaspoon citric acid
Inspect the elderflower heads carefully and remove any insects. Put the flower heads in a large bowl with the orange and lemon zest.
Bring the water to the boil and pour it over the elderflowers and zest. Cover and leave overnight to infuse.
Strain the liquid through a scalded jelly bag or piece of muslin and pour into a saucepan. Add the sugar, the lemon and orange juice and the citric acid.
Heat gently to dissolve the sugar, then bring to a simmer and cook for a couple of minutes.
Use a funnel to pour the hot syrup into sterilised bottles. Seal the bottles with swing-top lids, sterilised screw-tops or corks.
* For a summer cocktail, add a dash of cordial to a glass of bubbly.
Cath tries fried rice
I haven't had much time to get to the supermarket this week and the cupboard was looking a bit bare. I'm lucky enough to have chooks at home so with fresh eggs in hand so I found a fried rice recipe. I didn't have all of the ingredients but was able to substitute using what I had in the fridge, adding red pepper and bacon for a fast and yummy meal.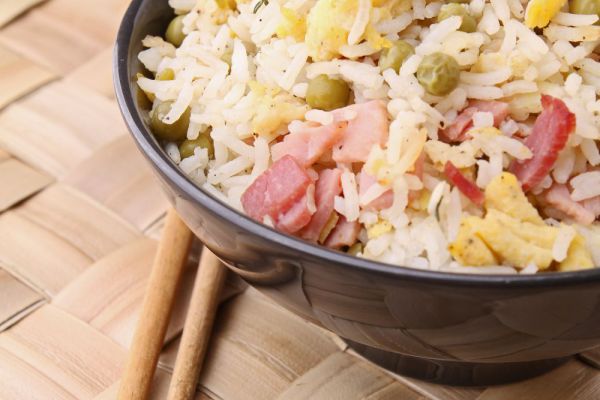 Taste: 5 / 5 stars
This was a tasty and filling meal, bound to be a winner for the whole family.
Time: 5 / 5 stars
This took 25 minutes to make. Perfect if you're in a hurry.
Difficulty: 5 / 5 stars
This was so easy, you can't go wrong.
Love Food Hate Waste
New Zealanders throw away 122,547 tonnes of food a year. That's enough to feed everyone in Dunedin for two years.
Along with the Solid Waste team, we're testing ways to reduce waste and save money by putting leftovers to use. We're testing leftover recipes from Love Food Hate Waste, and sharing our experiences here. You can share your own leftover tips and recipes by sending us an email Good.food@dcc.govt.nz
Cath tries chicken croquettes
Yesterday, I challenged myself to make our evening meal using only leftovers and the food we had in the fridge and cupboards.
We'd had roast chicken for dinner the previous evening, and chicken sandwiches for lunch but there was still more chicken to finish. With leftover vegetables and half a packet of bacon in the fridge I decided to make chicken croquettes. They were so easy and delicious. A great dish served with salad. Get the recipe here.
Taste: 4 / 5 stars
Delicious! It was hard to stop eating these, they were so good!
Time: 3 / 5 stars
It took about an hour to make these. Definitely worth it for the result but best to make these when you have lots of time.
Difficulty: 4 / 5 stars
These were easy to make but they were a bit fiddly, which meant it took a while to make them.