Something shimmers from a corner of the Octagon waiting to catch your eye.
Like an otherworldly terrarium, a botanical beacon stands watch over the central city from behind gallery glass.
Reuben Paterson's The Golden Bearing is something to behold from the street and up close at the Dunedin Public Art Gallery.
It sits alone, metallic from root to leaf, waiting for people to gather under its glittering canopy.
At the gallery that is its purpose. Mystical and magnetic, it draws people in and together, turning the area under its leaves into a social space where stories are read and shared.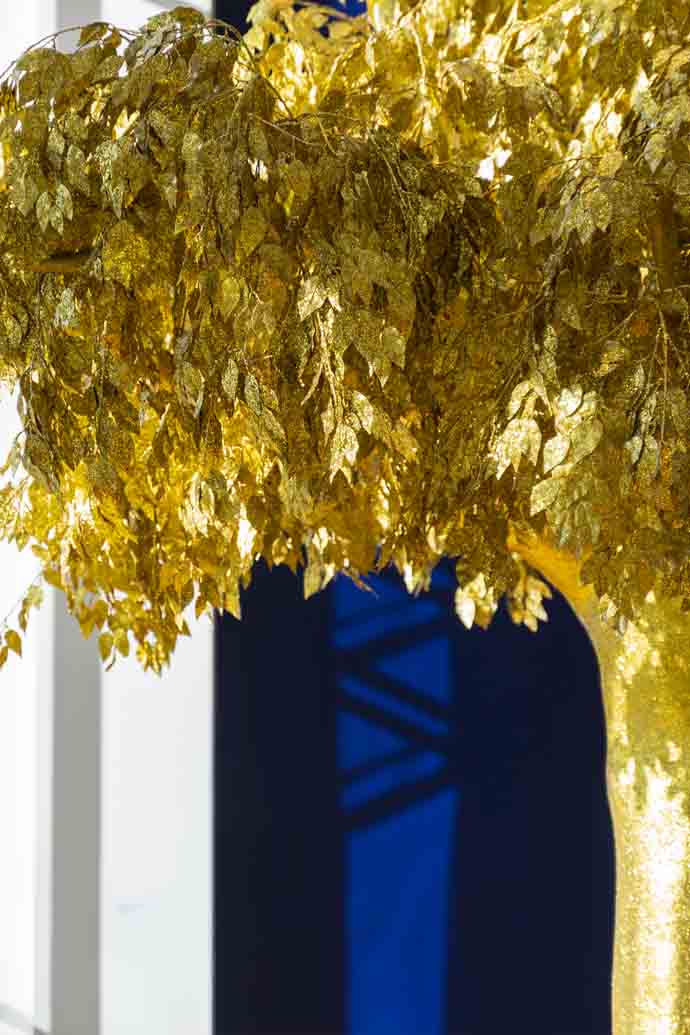 Artificial, yet buzzing with life and knowledge.
Ever gold but not evergreen, this sculpture's lustrous leaves won't be around forever.
Find your way there before it uproots for its next home.