Pass by Side-on bakery and café on Moray Place and you'll likely spot their bountiful collection of sourdough loaves from the street. Step inside and be instantly immersed into the vibey, calming atmosphere that's marked by light natural wood, soft pink walls and the quiet hum of their fully operational bakery.
Owners Renee and Alan, simply bake and make what they want to eat and, frankly, you'll want to try it all. An assortment of sweet treats can be found next to the til and includes items like the 'Bostock' which is covered in the most delicately slivered almonds and filled with apricot jam plus hints of frangipani. It's slightly cakey, slightly caramel consistency is hard to describe. We reckon it's one you've just got to try for yourself.
Other items on offer have included the crowd pleasing cardamom bun, pear and chai loaf, basque burnt cheesecake, feijoa and mascarpone brioche bun and rhubarb german custard buttercream cake. Everything is made in house and visitors can catch a glimpse of the bakers in action through the funky yellow curtain that separates the working area from the cafe.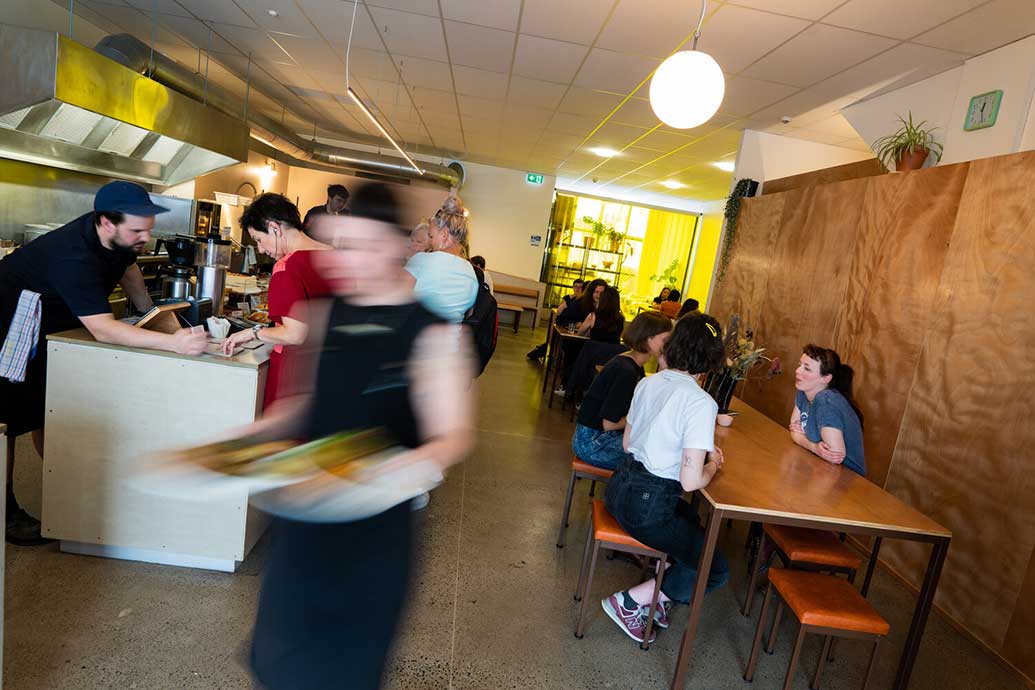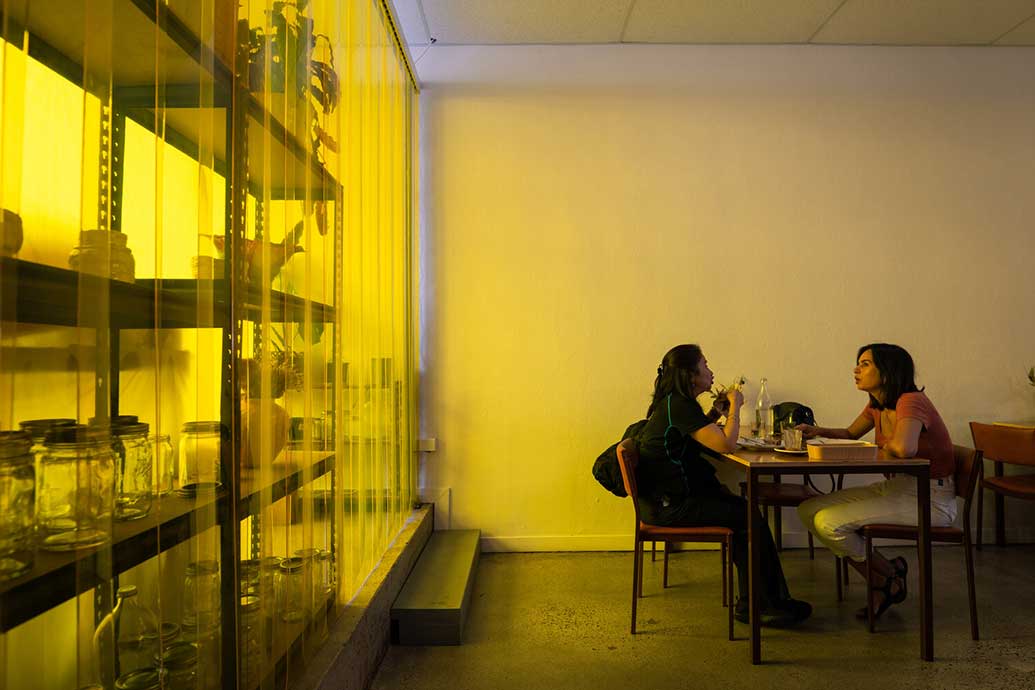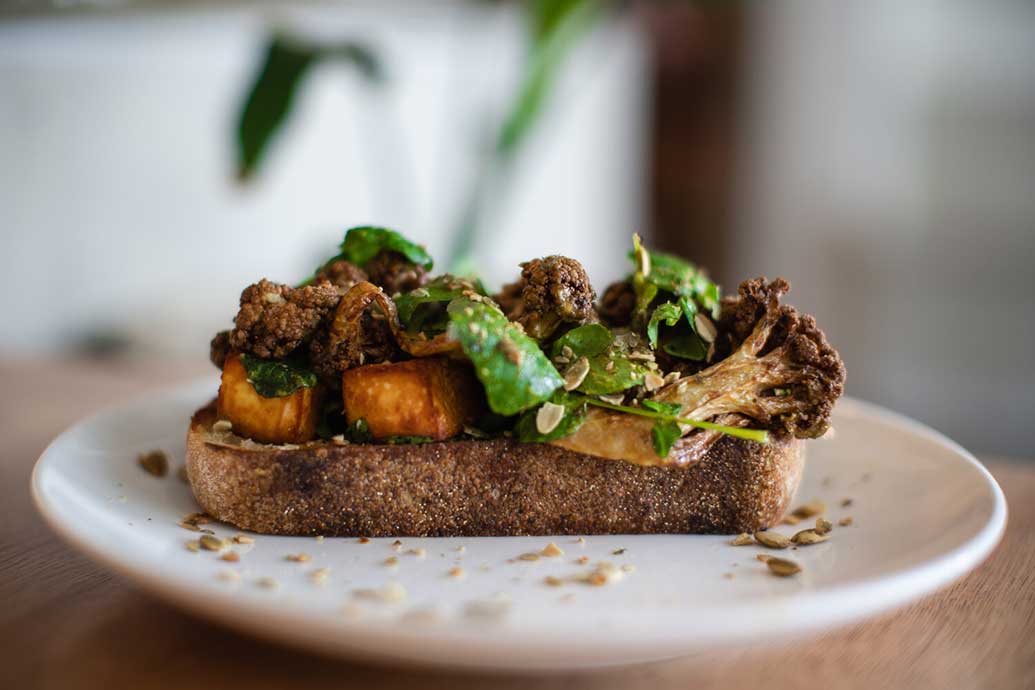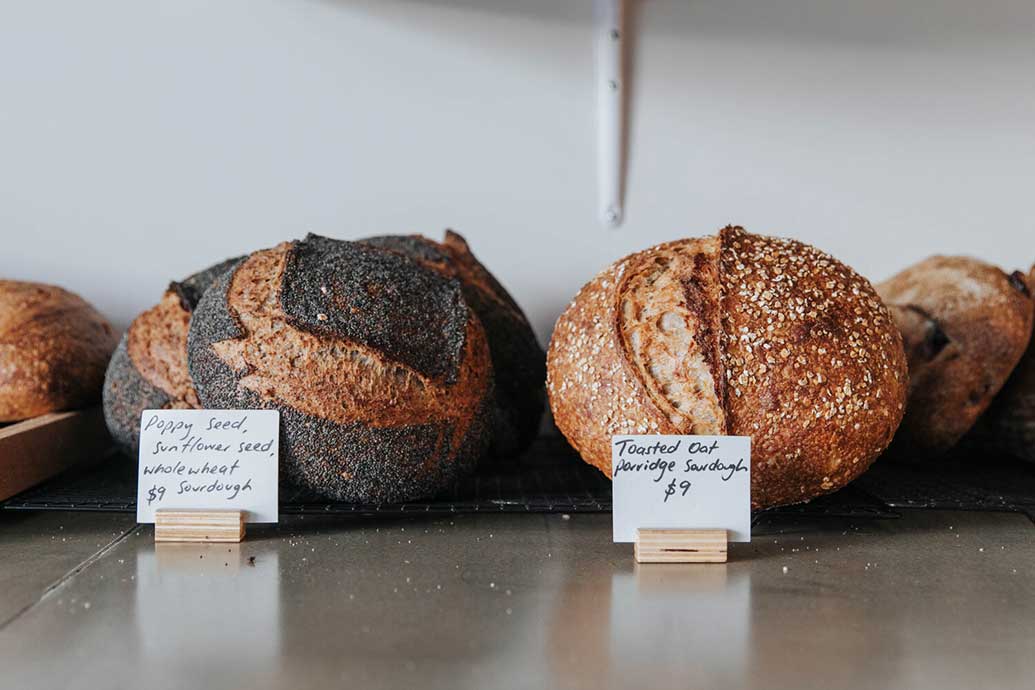 Side-on also offers a full menu with items like the haloumi with fried cauliflower, watercress, cream cheese, pumpkin seeds, pickles and curry vinaigrette on toast. One of the best sellers since the start, this dish is likely to remain on the menu for a long time. The reuben is another savoury treat with corned beef, sauerkraut, swiss cheese and dijon mustard (served up on Side-on's homemade bread, of course).
If you need a boost, Side-on also does single origin filter coffee and barista coffee drinks and has a retail section in the front where you can find takeaway beans and a variety of their house made sauces from chipotle ketchup to green tomato salsa.
With degrees in fine arts and industrial design, Renee and Alan did the entire Side-on fit out themselves. The result, plus the unreal treats, makes it an environment you'll just want to hang out in.
More info: www.side-on.co.nz
Written by Neat Places