Though playing with your food is normally frowned upon, it's pretty much required when you order an injectable doughnut at Nova.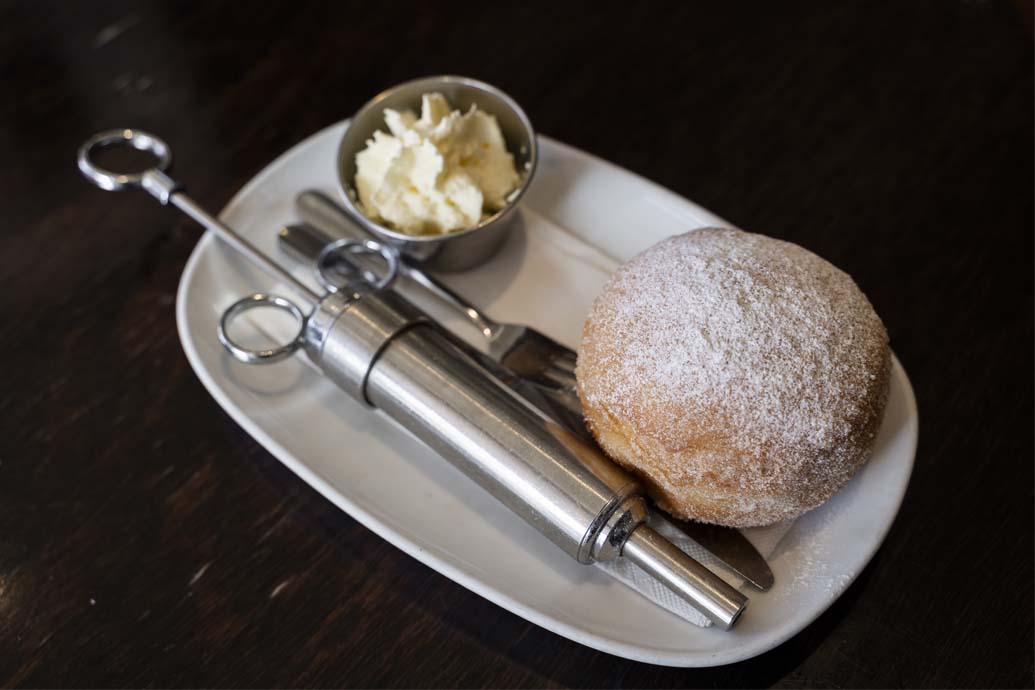 A few hundred of these popular deep-fried delights are made every week to keep up with demand.
Don't be intimidated when a stainless-steel syringe the length your forearm appears. Save the fainting for the end.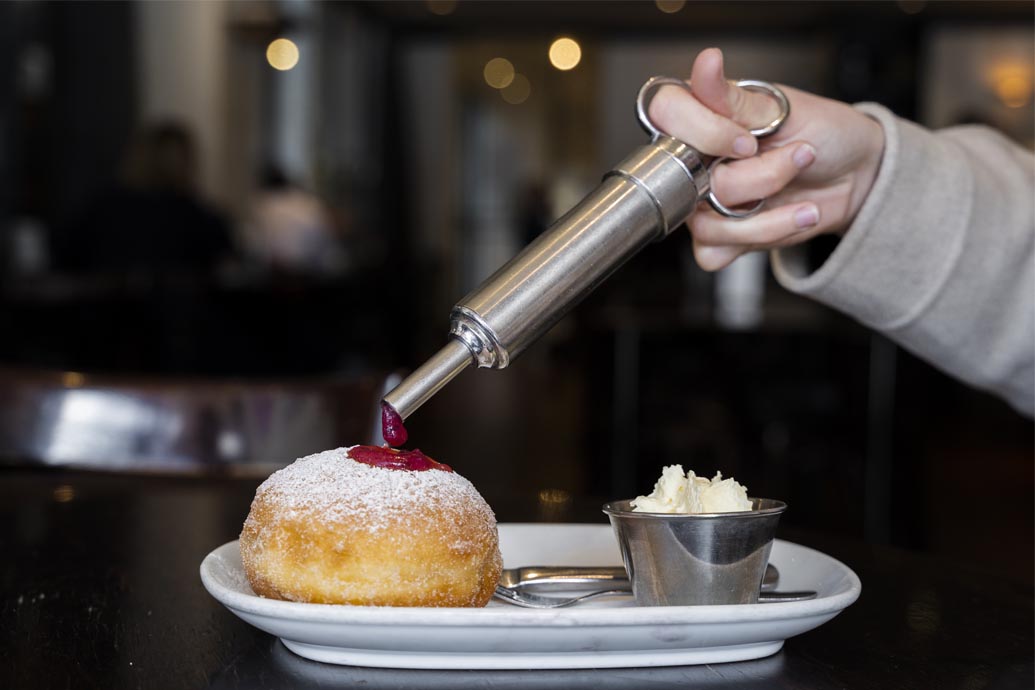 Indulge that sweet tooth. Injections and fillings have never been this fun and painless.
These iconic goodies can be filled with a range of flavours, from the classics, like salted caramel, vanilla custard and raspberry jam, to something a bit more seasonally unique.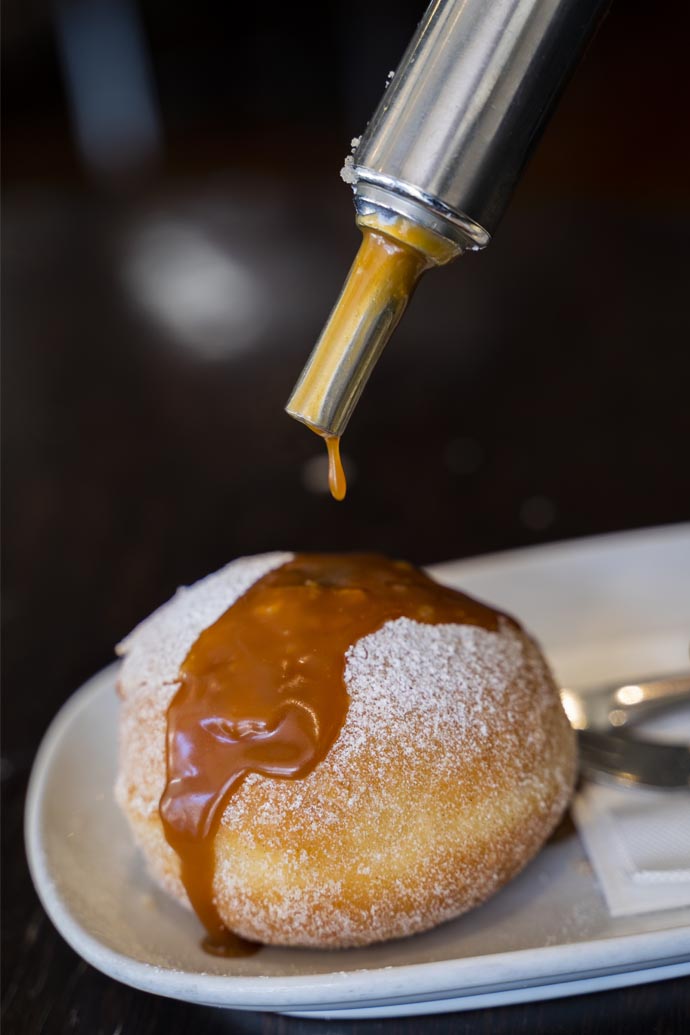 When the doughnut is on the table, have your instruments at the ready.
Administer the filling before taking you knife and splitting it in half.
The procedure isn't cosmetic, it's a messy bit of fun.
Rinse with a cup of coffee to finish.
Warning: Side effects may include sticky fingers, sugar rush and possibility of food coma.