The Dunedin Museum of Natural Mystery (DMNM) is local artist, Bruce Mahalski's, greatest work of art. Bruce has always been a collector and his home on Royal Terrace houses this work which includes unique, curious, rare, creative, surprising and even frightening items picked up over a lifetime of looking and observation.
The museum is hard to describe in its entirety not only because of its breadth but because it is always evolving and changing. When Bruce isn't painting murals on the streets of Dunedin (see if you can spot one or two during your trip) he's still collecting, restoring items for display, writing articles about responsible collecting and updating his museum.
DMNM is anything but a stuffy, static museum. It's Bruce's home, his greatest creation and also his place of work. Spread across three of the old villa's rooms, DMNM features a mammal wing where you'll find carefully preserved skulls, skeletons and other biological artifacts. Tribal masks and art as well as Bruce's own textural bone sculptures are also exhibited throughout the museum. Every display has been constructed by Bruce himself right down to the placards which add another level of information and intrigue to the collection.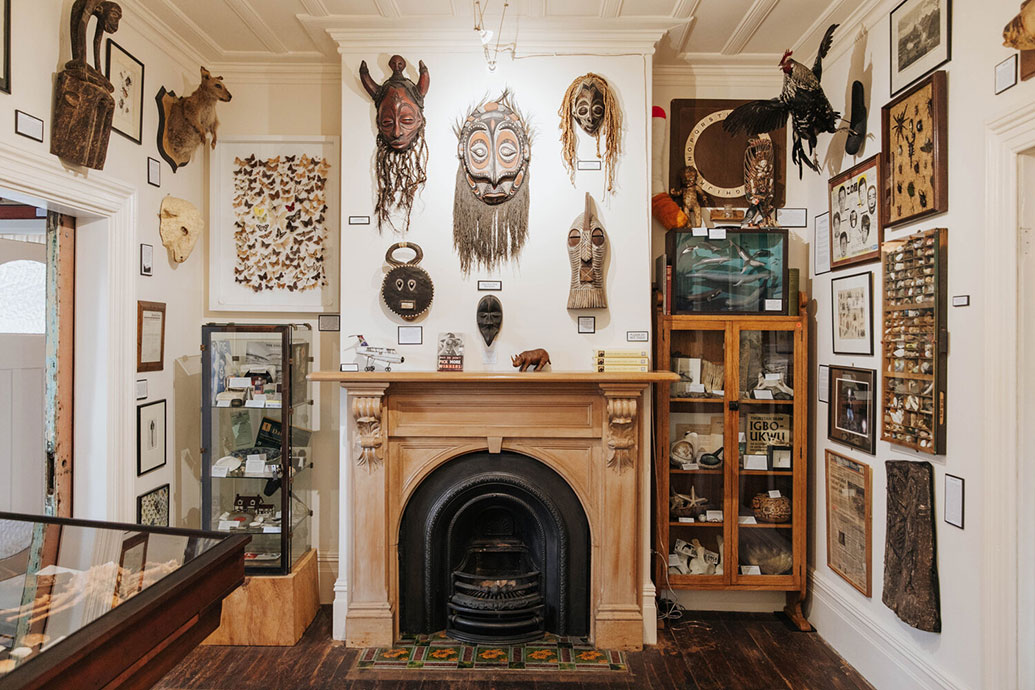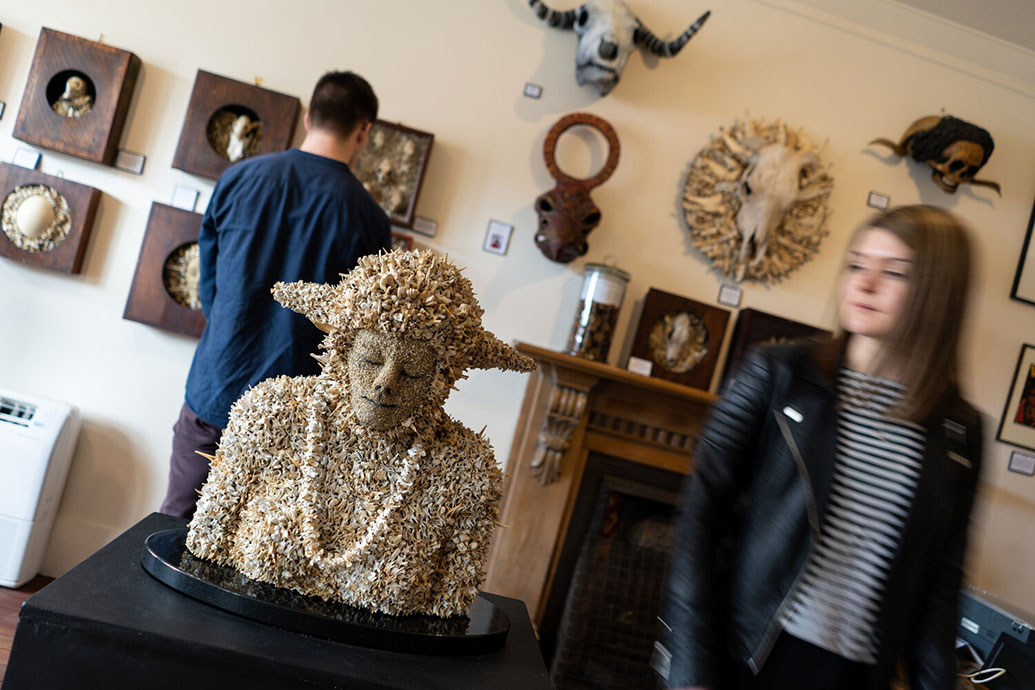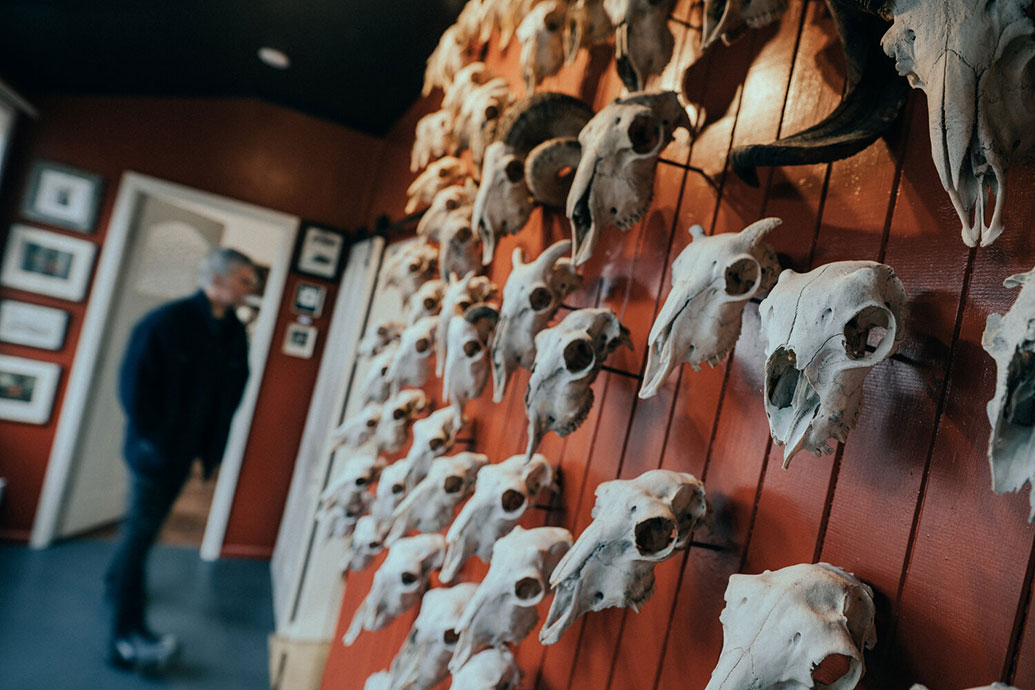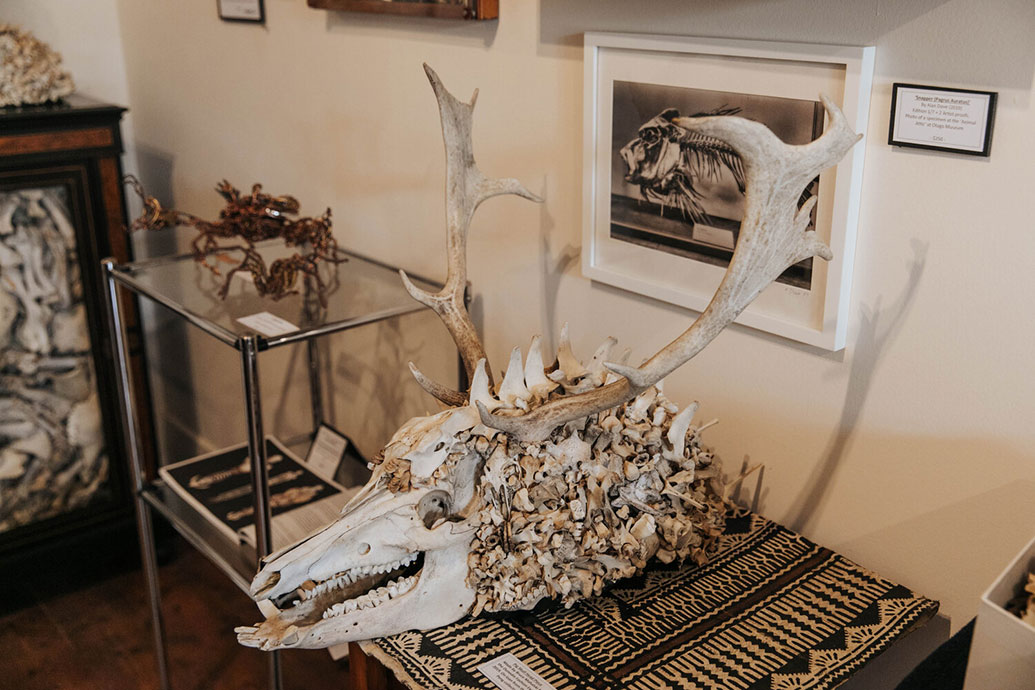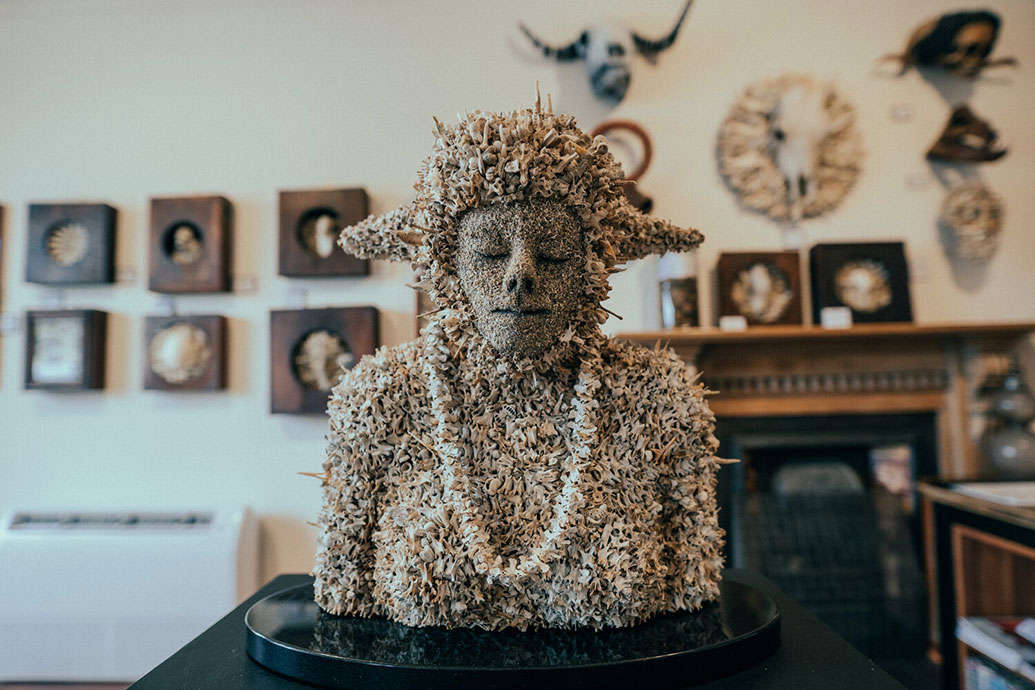 Other highlights include an extensive crab collection, a Gloriavale uniform, a piece of wood from Borley Rectory the most haunted house in England, an elephant egg cast, a tin of whale meat from North Korea, marine fossils, a party hat signed by academy award winning actress Margaret Rutherford and door number five from a local mental institution.
Almost every item has a story behind it and Bruce is happy to share them - he's even got a placard on his desk to remind visitors that he is in fact friendly. Be sure to ask him about the piece of unsanctioned art he installed at Te Papa in Wellington when no one was looking!
DMNM offers visitors a chance to learn something new with every visit. It's a one of a kind place that makes childhood tales of larger than life fossil hunters, paleontologists, adventurers, explorers and ghost chasers come alive. Entry is by koha donation.
DNMM also offers an Air BnB experience. It's got a Night at the Museum type of feel sans misadventure and is just a few minutes walk to the CBD.
More info: www.royaldunedinmuseum.com