Buster Greens Real Food Room has made quite a name for themselves since opening in 2019. Located on George Street, this spot provides some of the best brunch and lunch around town while celebrating fresh, nourishing plants and produce in everything they do.
Owner, Khusla, is the brains behind the concept and fit out, and together with partner Nick and head chef Joe she's created a café that lives at the intersection of plant based eating and just really, really good food. Big breakfast enthusiasts can get their fill at Buster Greens but local vegans flock here too. It's all about balance and the team executes that mission so well.
On the menu you'll notice items like sauteed seasonal greens with maple roasted vegetables, hummus, toasted seeds and greens and a slew of eggs benny dishes with a twist. The fried chicken benedict, for example, comes with housemade kimchi, chojang sauce, pickles, poachies and holla atop a homemade sourdough crumpet. A generous serve, this number features zingy homemade pickles, juicy fried chicken, local greens, fresh chilli and an insane amount of colour. The crumpets are the perfect vehicle with which to mop up every delicious drop.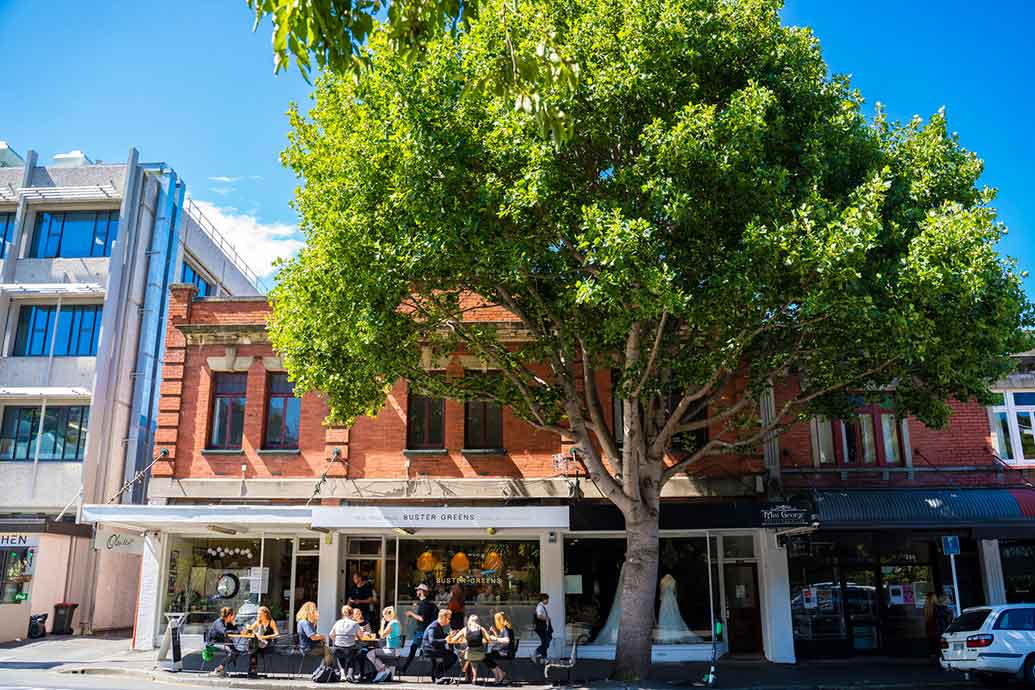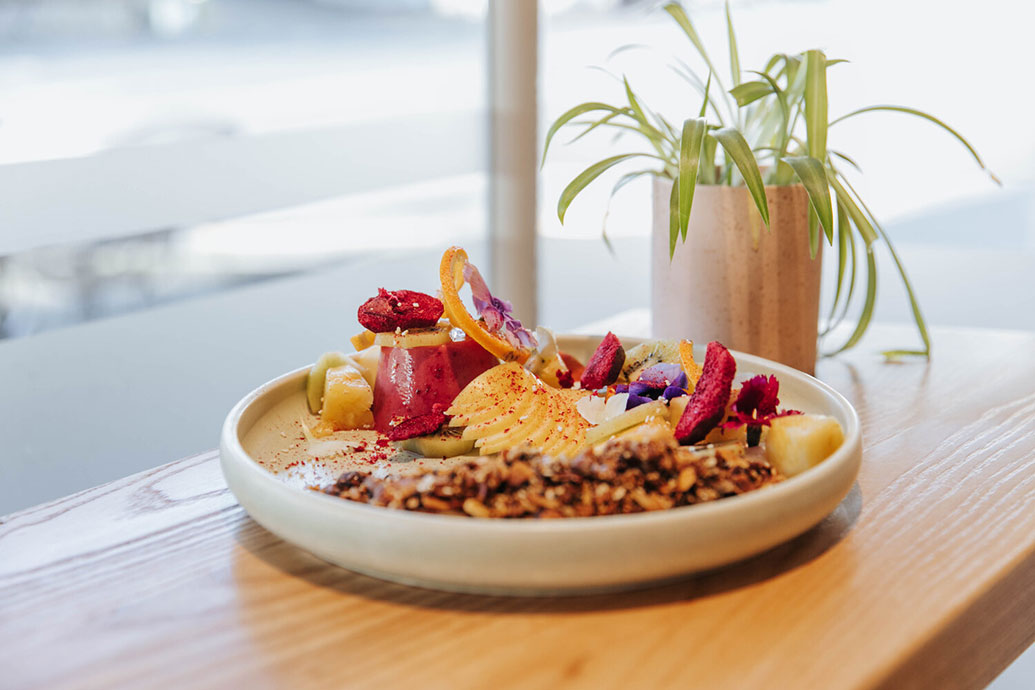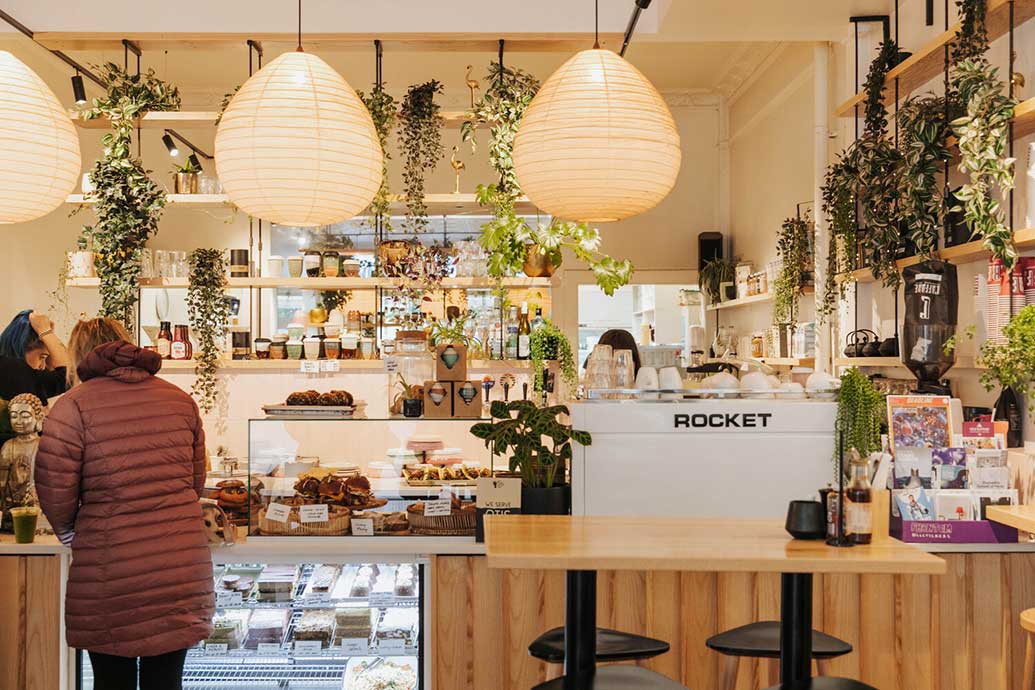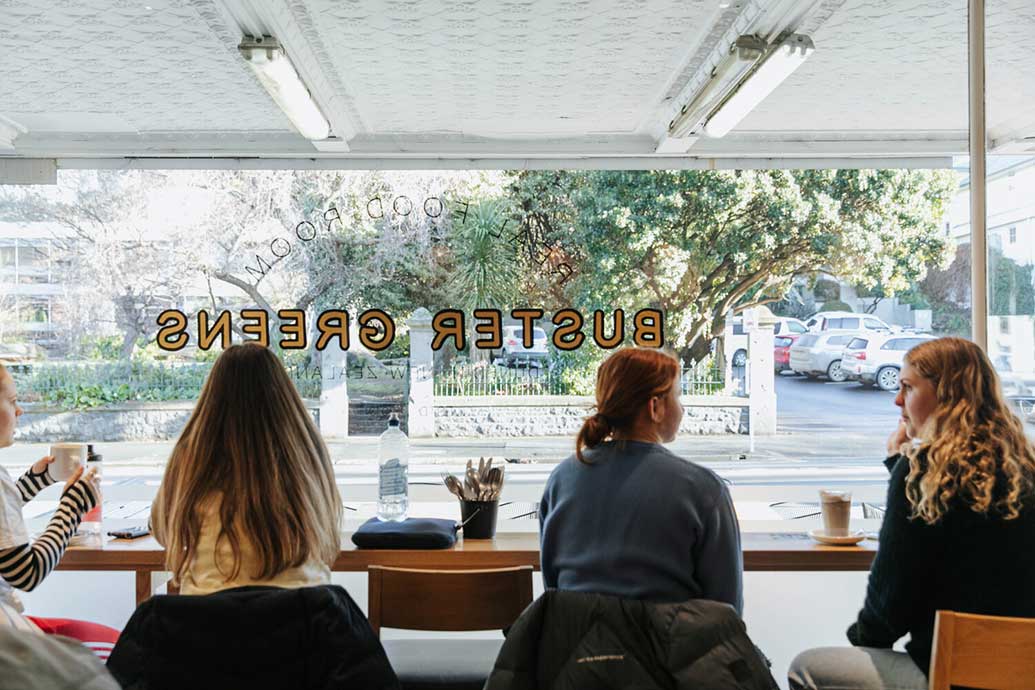 Each dish has its own wow factor which is largely due to the fact that Joe and his kitchen team make almost everything in house. Buster Green's sauces, condiments, spreads and more are all made right here. They've even got an in-house, full time baker who supplies plenty of carby goodness for the menu.
If you need a quick refreshment and/or a nutrient boost, check out the cold pressed juices. These made to order juices boast big flavours and come in a variety of combinations - Think Pink (beetroot, carrot, apple and ginger) and Orange Tonic (orange turmeric, carrot, lemon). Served with impressive floral and fruit garnishes these juices are a true treat as are the smoothies which include flavour combos like Otis Bay (Bay Road peanut butter with oat milk, dates and banana).
Come for a quick takeaway, a juice or a full brunch and leave happy, full and well nourished.
More info: www.facebook.com/BusterGreensFoodRoom
Written by Neat Places