ADJØ café and gallery can be found just across the road from Dunedin's botanic gardens. It's a small space with big windows and offerings that go far beyond typical New Zealand café fare.
Owner operator, Jonas, is originally from Denmark and ADJØ's menu showcases comforting, delicious dishes from that part of the world. If you visit in the morning, the porridge menu is certainly worth a look.
In Denmark porridge or 'grød' is a staple. It can be oatmeal, stewed apples or even risotto, as 'grød' refers to the cooking method not the ingredients. Porridge options at ADJØ include oat porridge with homemade caramel, fresh apples and roasted almonds and Bay Road peanut butter with tahini, bananas, freeze dried raspberries and cinnamon. Pair any of the porridges with a barista coffee for maximum enjoyment.
On the savoury side of the menu you'll find options like 'Potato' which is served with mayonnaise, pickled cabbage, crispy onions and herbs. It's simple but aromatic and supremely tasty. 'Meatballs' meanwhile, another popular item, features Danish meatballs (Frikadeller) served with homemade remoulade, cucumber salad and crispy onions. Both are menu staples.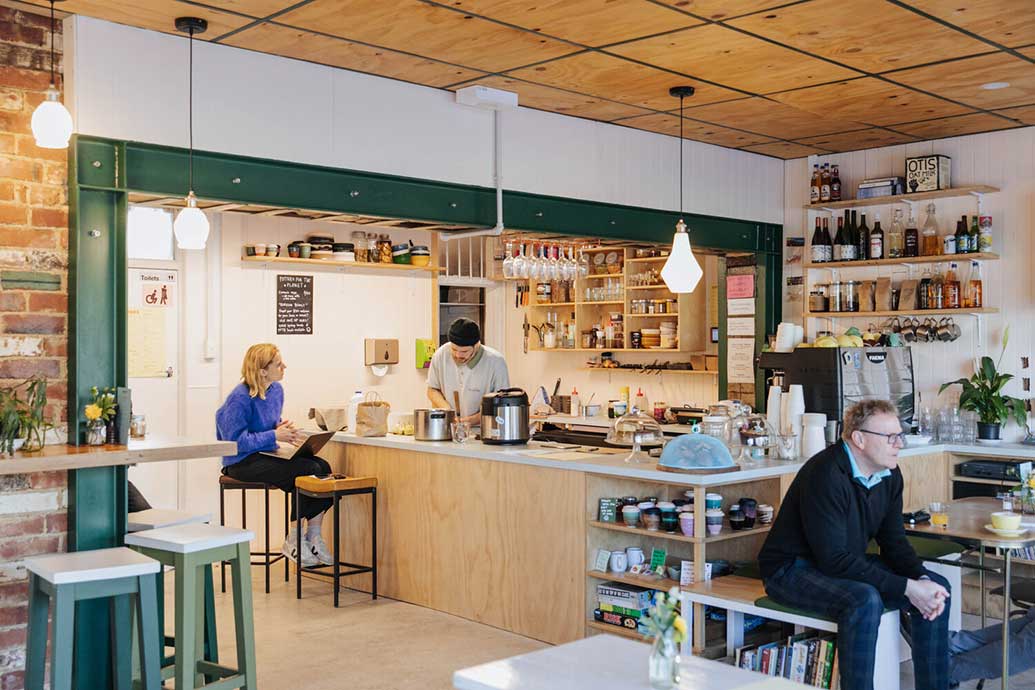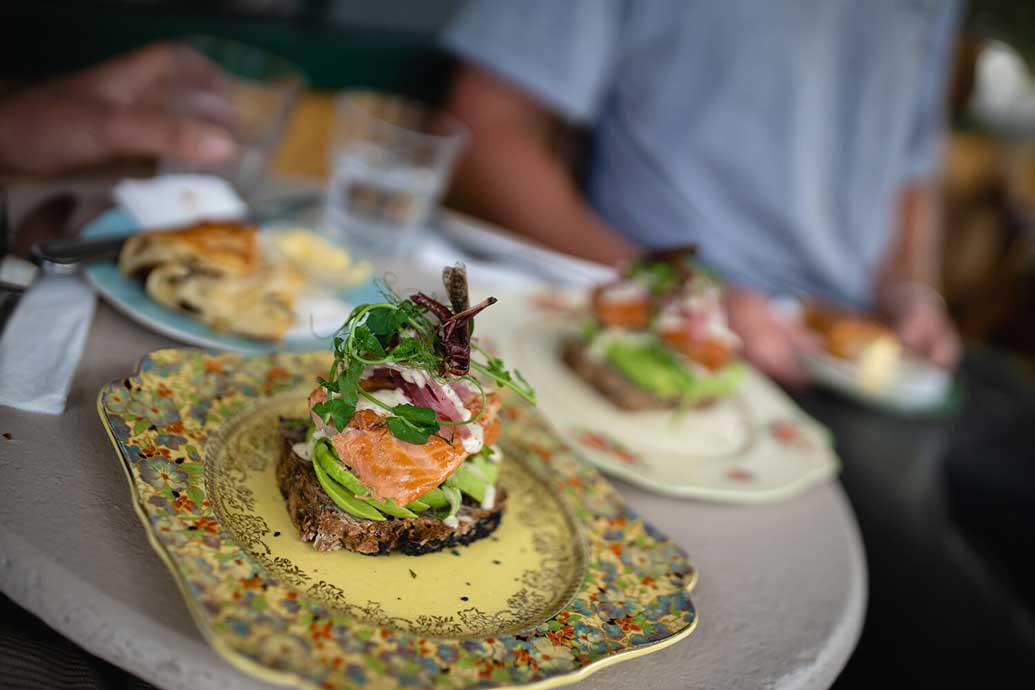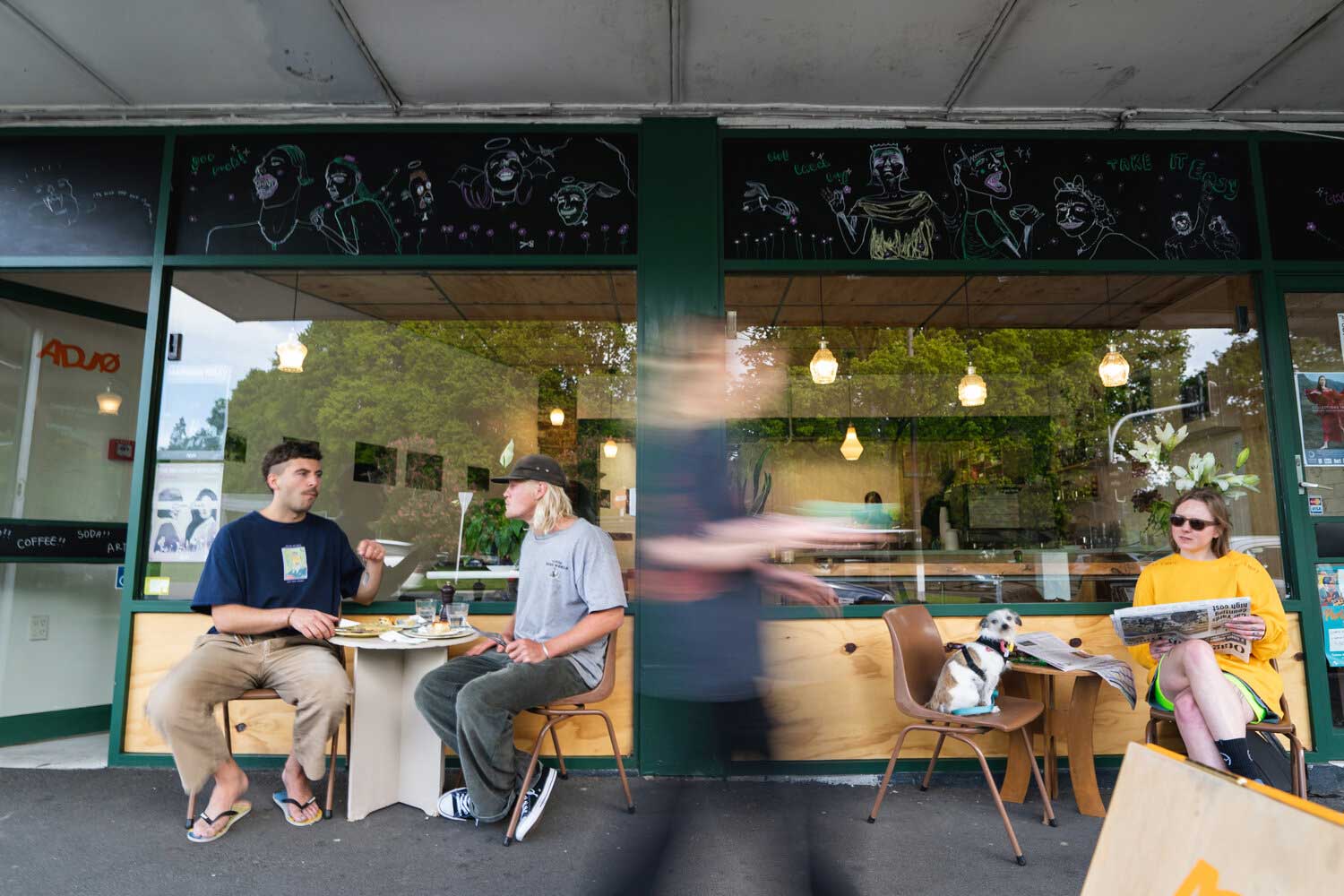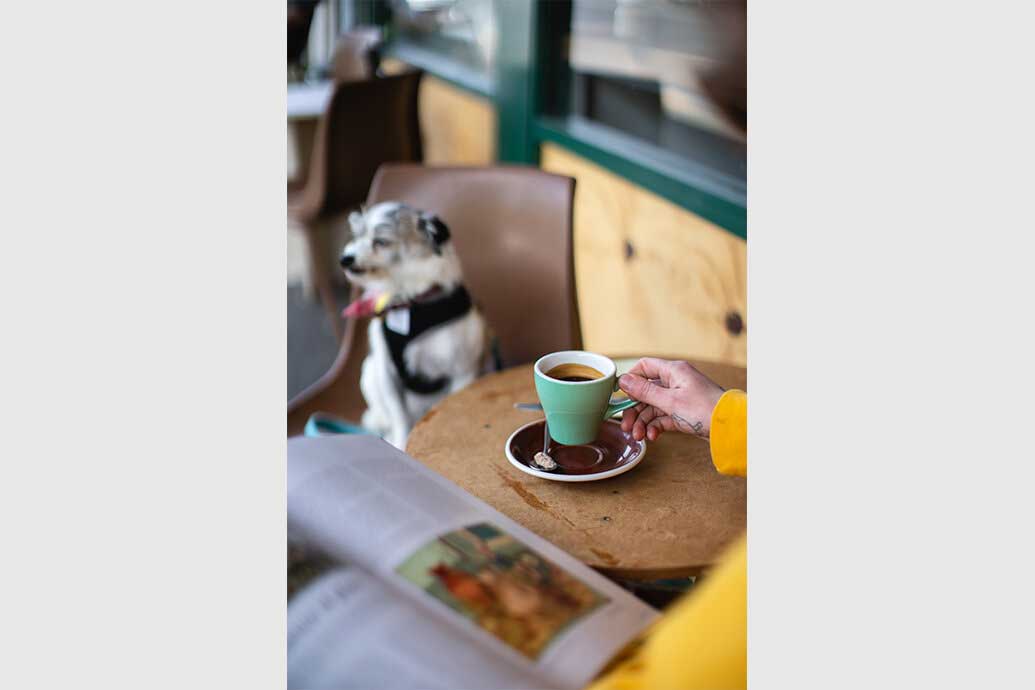 Other items, for instance the smoked mackerel pate served with dill oil, fennel, beetroot and sumac, provide an opportunity to try something you might never have had before, and most dishes can be made vegan and gluten free too.
But ADJØ isn't just a café. It's also a gallery and vibey night-time venue. Showcasing local artists on its walls, ADJØ is as much a morning spot as it is a place for after work drinks and calm catchups. It is also a place to appreciate local talent and creativity in more ways than one. ADJØ's art shows feature a variety of mediums and their evening menus are similarly enticing.
On the snack menu you'll find items like rye bread with butter or hummus, and it's full of mini smørrebrød so you can try a selection. The main menu includes larger dishes such as the fried duck served with rye bread, pickled red cabbage, mustard, mayo, pickled cucumber and red onion.
The wine and cocktail lists feature the best of Otago's offerings together with classic numbers including Negroni. ADJØ even makes their own homemade snaps which go hand in hand with their menu's flavours.
More info: www.facebook.com/adjoedunedin
Written by Neat Places