Some days you get a craving for strawberry rose hotcakes with fairy floss and coco whip and there's just no point fighting it. The best part is, at Kind Company everything is plant-based, so when you indulge those cravings, you don't have to feel guilty!
Kind Company in full swing is the place to be. The former Reef restaurant has been refitted and is now a bright, spacious eatery with a cabinet and menus full of plant-based meals, snacks, drinks and treats. There's no shortage of demand for plant-based eating and botanical cocktails, so the switch in focus from grocer on Vogel Street to stylish and spacious café/bar on George Street was a shrewd one for Kind Company: the place is packed.
Kind Grocer owners Penelope Baldwin and Nick Maguire decided during lockdown that they needed to diversify, and so the Kind Grocer was reborn as Kind Company. The grocery component has since shrunk and been surpassed by an exceptional café/bar by day and restaurant/bar by night.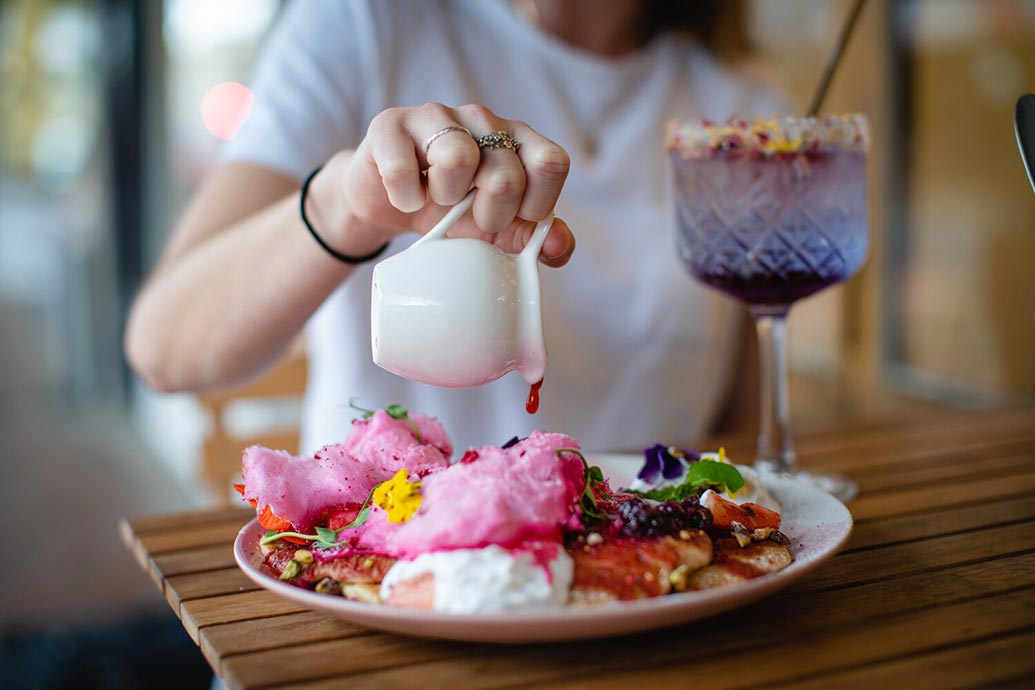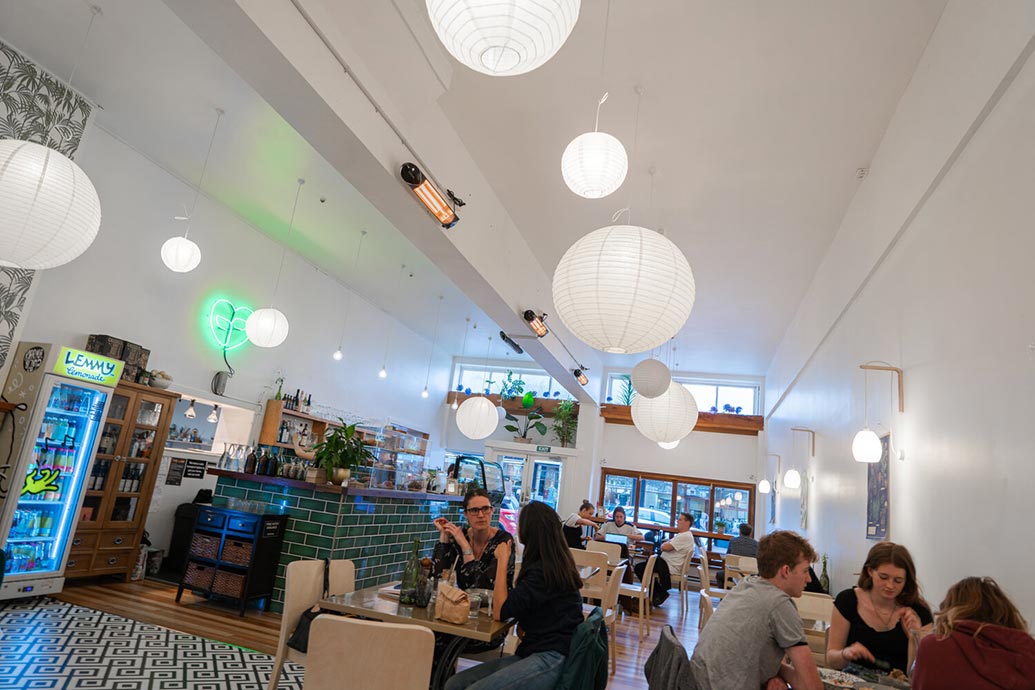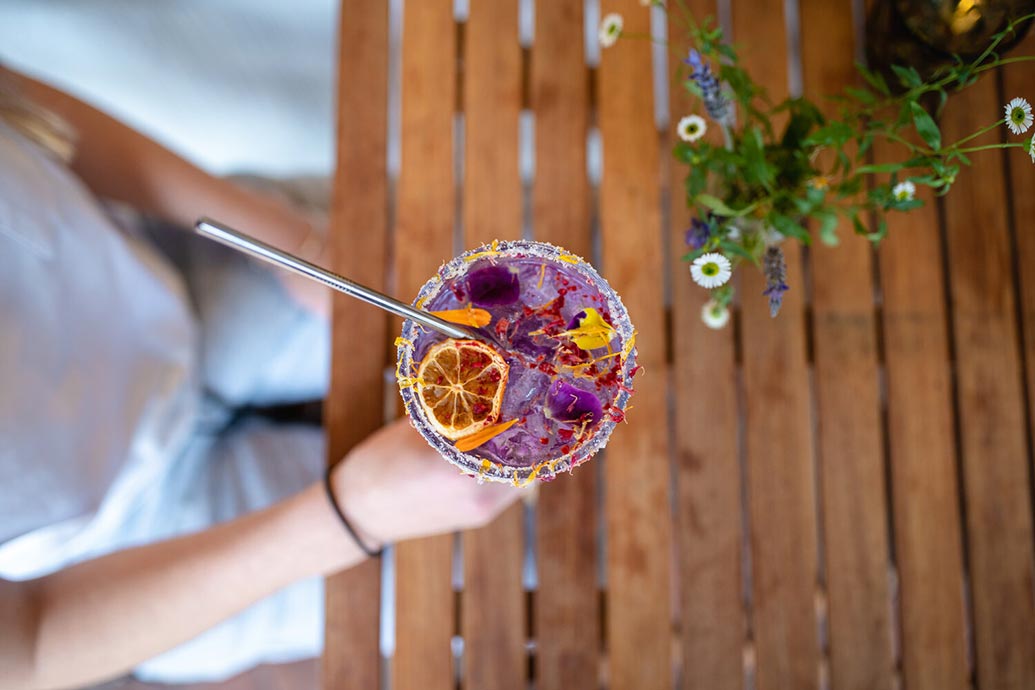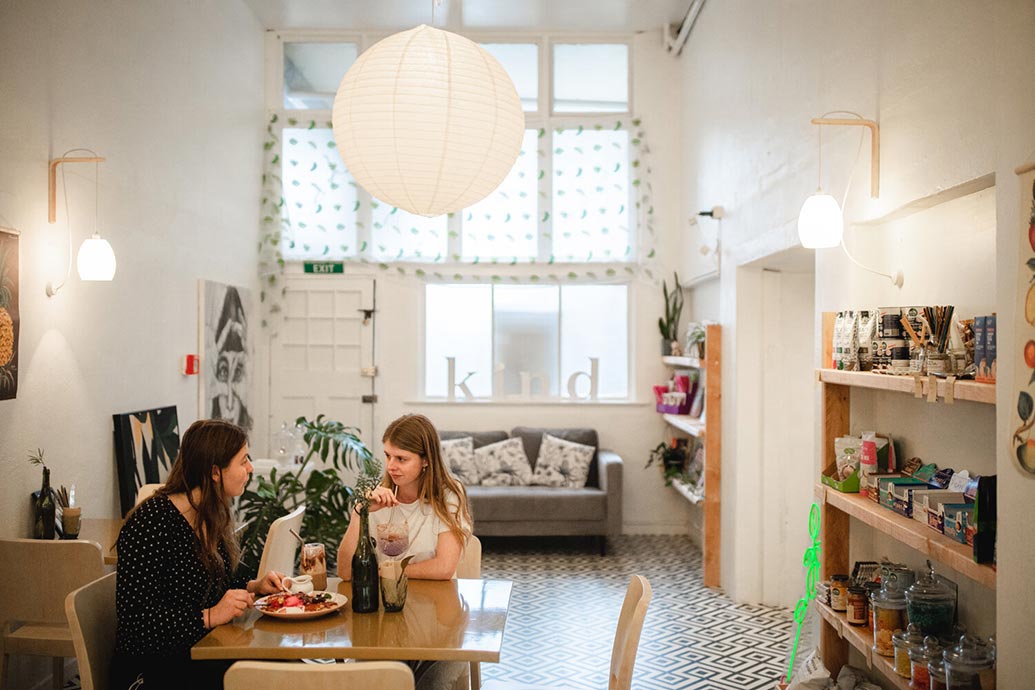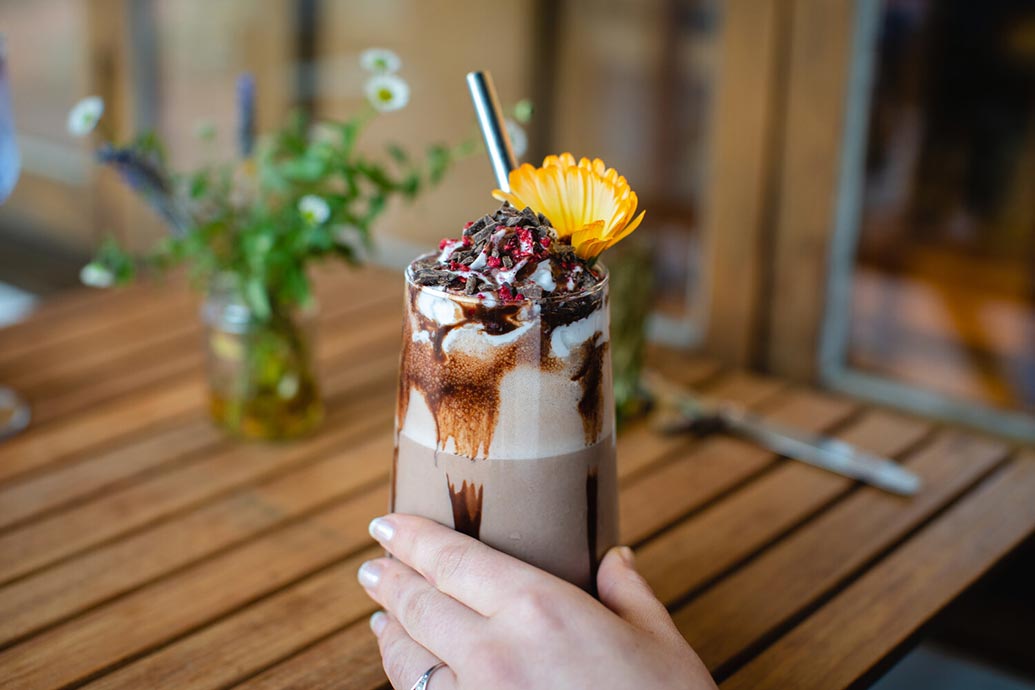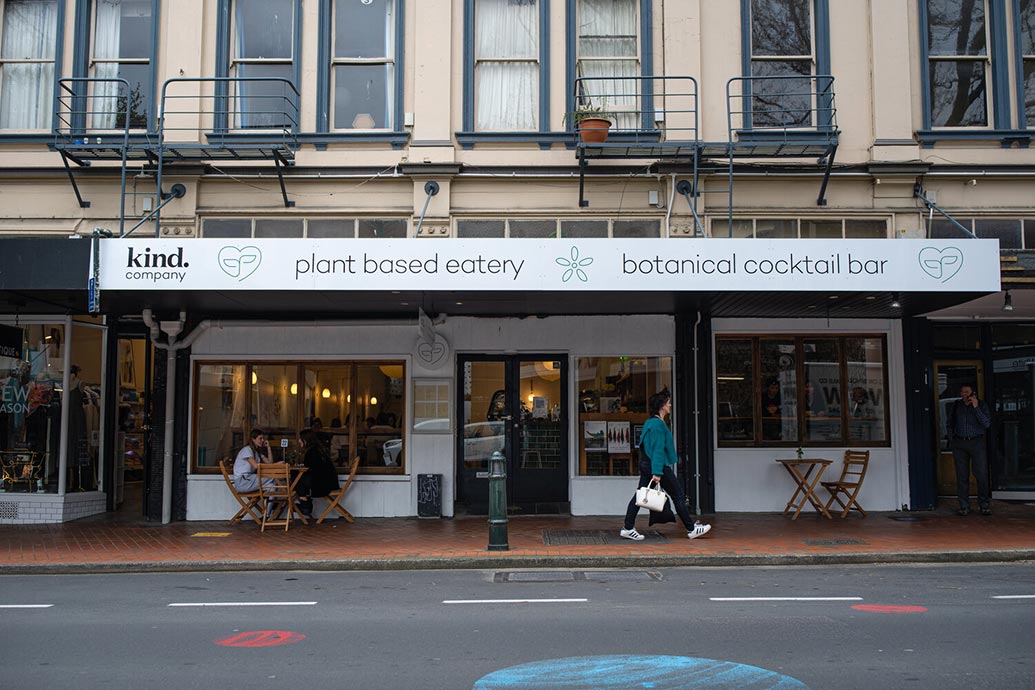 The risk when you go to a place like this is that you're going to want everything they've got. Mouth-watering cabinet food and tantalising menus make for a lot of indecision - but whatever you settle on, don't forget to leave room for cocktails! The Kind Company cocktail menu (or mocktail, if you prefer) lists such ambrosial concoctions as Botanical Gin Spritz with Lavender Lemonade, and Magic Mushy Chocolate Mudshake. And here's an Insiders trick: Add lemon juice to the lavender gin spritz, give it a stir and the lavender turns pink!
Whichever way you approach your Kind Company experience, be it a donut and coffee in the morning, salad for lunch or a burger in the evening, you won't be disappointed. Anywhere that offers hibiscus, rose and peppercorn soda has got to be a winner!
And before you ask ... yes, the cocktails are available all day.
Written by Katie Scott
More info: www.shop.kindgrocer.nz