Marketing Dunedin
Review the case for a Dunedin marketing agency or mechanism that co-ordinates tourism, events, investment, skills and migrant promotion and attraction efforts. The agency would likely play a key role in the talent, education and investment attraction actions noted elsewhere in this strategy.
Project convenor
Dunedin City Council.
Project partners
Brand Partners (Allied Press, Dunedin Venues Management, Otago Chamber of Commerce, Otago Polytechnic, Otago Southland Employers' Association, Tourism Dunedin, University of Otago) Ngāi Tahu, New Zealand Trade and Enterprise.
Project update
A new marketing agency to deliver combined marketing functions was established within the DCC in 2014.
Enterprise Dunedin is the new group responsible for the economic development and marketing of the city. It brings together the DCC's Economic Development Unit (EDU), i-SITE and Tourism Dunedin.
In June 2014, EDU and Tourism Dunedin staff moved into their new premises.
International Education – Study Dunedin
International education provides a wealth of social, cultural and business benefits to Dunedin.
'Study Dunedin' was identified as a key priority within the City's Economic Development Strategy 2013-2023 (EDS) and education is a strong driver in our Destination Plan.
Study Dunedin sits within Enterprise Dunedin at the Dunedin City Council. It works to promote the city as a compelling and quality destination for international students in partnership with local secondary schools, tertiaries and other EDS partners. The aim is to help students enjoy a positive learning experience and to support educational institutions to achieve their international education goals.
We have a range of key objectives:
Advocating for and growing the international education sector
Growing the economic, social and cultural benefits of hosting international students
Aiding international education providers in delivering an unparalleled education experience for students
Being the key support and co-ordination agency for Dunedin's export education sector
As an initiative in the EDS, the City's Grow Dunedin Partnership (GDP) has oversight of Study Dunedin. The Study Dunedin Advisory Group (SDAG) guides planning and decision making and has representation each from education sector.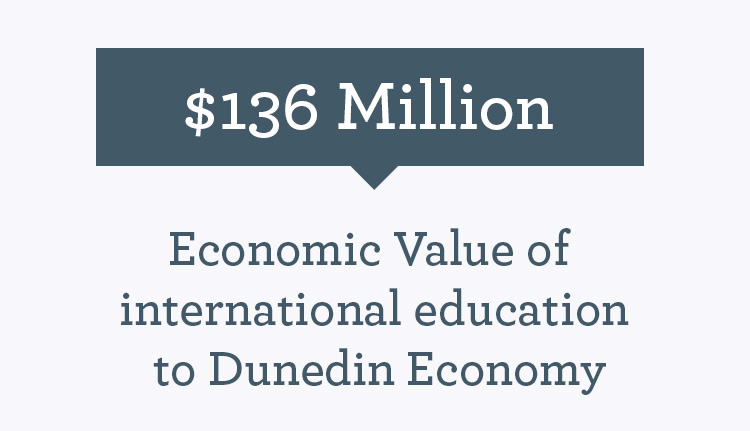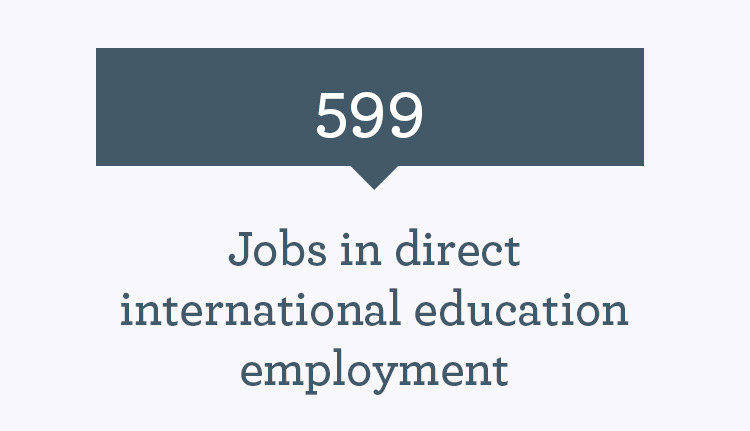 Why international education matters
Dunedin is New Zealand's education capital – education is our main industry and there is clear evidence that education creates a myriad of opportunities and developments both directly and indirectly for us.
Stronger education and innovation outcomes through higher levels of funding, knowledge sharing, and student diversity
Economic activity, productivity and employment as our international students purchase local goods and services
Skilled talent, when qualified international students choose to stay and work in Dunedin after studying
Increased tourism as friends and relatives visit
Increased brand and marketing reach, as students share their experiences with friends and relatives
Greater international awareness and connectedness as international students develop personal, research and business links while they study
Contact details: