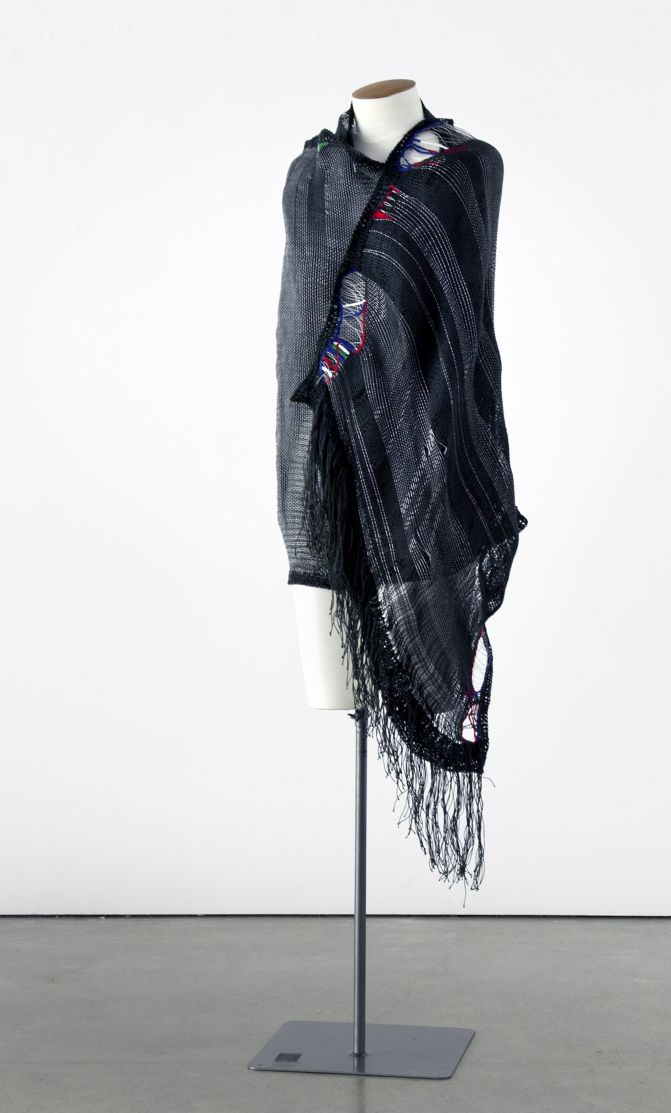 Fashion textile artist Rowan Holt lives in the seaside village of Karitane, in an environmentally friendly house she and her husband built with their own hands.
Holt has been involved in textiles and fashion her whole life, having learnt the the trade from her parents and grandparents as a young child.
Holt's textile pieces range across a wide variety of scale, materials and processes, from fine needle point to architectural sized pieces.
Her pieces for the Shanghai exhibition are representative of the range and scope of her work, incorporating materials such as stainless steel and linen thread, and using weaving techniques on both an intimate and installation-size scale.
As well as immersing herself in work and village life, Holt has three young children, and just manages to squeeze in time to enjoy horse-riding on Karitane beach and pottering in the garden.
Holt holds a master of fine arts degree from the Otago Polytechnic, as well as numerous other qualifications, including studies in textiles, jewellery and photography.
In 2006 Holt qualified as a secondary school art teacher, and enjoys the challenge of getting teenagers to delve into their creative side.Having appeared in around a dozen exhibitions, Holt was awarded an artist's residency at Port Chalmers last year, another seaside village on the Otago Harbour.