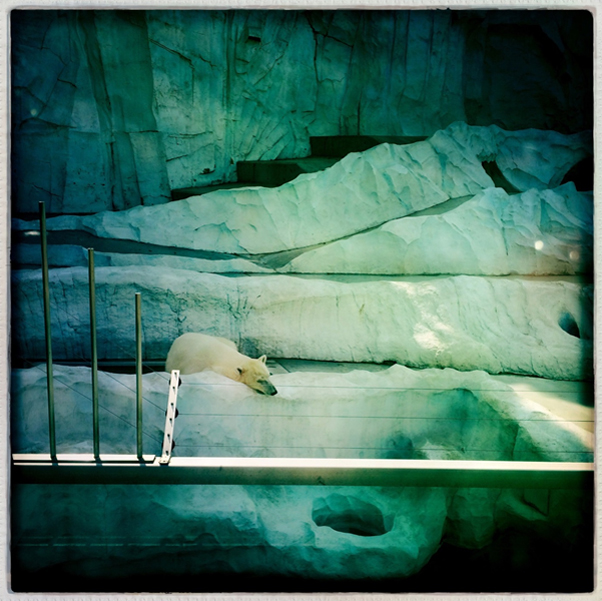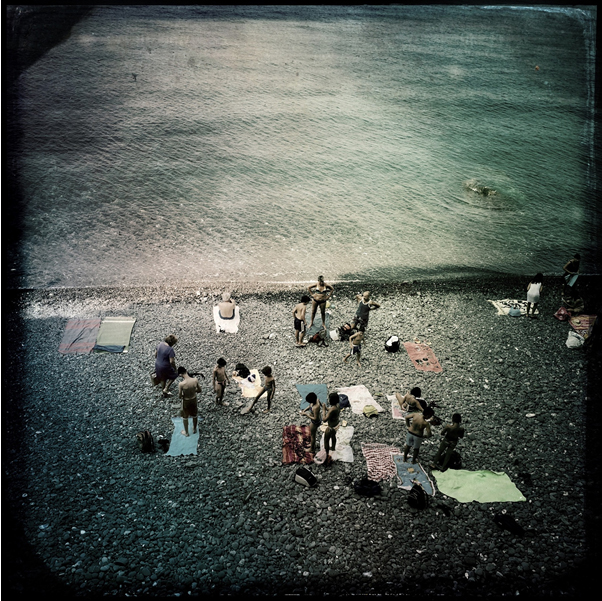 As a pensive child, artist Rachel Allan became fascinated by photographs, searching through her home for photographic evidence of a long-lost twin.
"Photographs have always been important to me, they prod at our memories," she says.
"They are tangible evidence of our existence. I was a melancholic child and spent a lot of time thinking about the past rather than the future."
Allan loves film, all film - colour, black and white, instant, exhausted or fresh. She often uses modern digital technology to recreate vintage-like photographs, many with an apocalyptic feel.
"I started doing photography back when I was in high-school," says Allan.
"I don't see myself as a photographer, I see myself as an artist who uses photographs to portray an idea. I have always been very interested in how old film stocks disintegrate over time. I love exploring how nostalgia is linked to specific film stocks, and using that as a way to portray an idea of a simpler time."
Holding a Master of Fine Art's degree from the Dunedin School of Art, Allan now lectures in photography and electronic arts at the school, while continuing to pursue her artistic passions after a distinguished career spanning 25 years.
Using techniques from traditional darkroom based processes through to digital and alternative photography, Allan frequently uses her work to challenge established perceptions of reality, and explore ideas of "restraint, curiosity and mimicry".
As well as being inspired by photographers such as Henri Latigue and Joel Meyerowitz, what Allan reads and watches also filters into her work. Nevil Shute's post-apocalyptic novel On the Beach is influential,as are the films of directors Sofia Coppola and Wes Anderson.
Her images feature muted, often soft-focus tones of sepia, cool blues and greens, and black and white. The works are at once intimate and discombobulating, often private scenes and spaces captured with a seemingly candid, voyeuristic eye.
Themes of subterfuge, trickery and the "alchemical magic of photography" are long-enduring in Allan's work. which can fascinate and appaul in equal measure.
Last year, Allan was a finalist in the London Renaissance Photography Prize in London, and has exhibited her work at prestigious exhibitions and galleries around the world, including Tokyo, New York and Germany.
The coke & popcorn series debuted last year at the Dunedin Public Art Gallery with the aim of elevating what may traditionally be viewed as a "low" art form into high-end art.
"By investigating the collision between the real and the simulated this series points to the fetishization of processes and animals by exploring the boundaries of memory and nostalgia in the age of the Anthropocene," says Allan, regarding coke & popcorn.
"Questions are proposed regarding the potential and expectations of image production in the 21st century. Zoos, crowded beaches and statues reference early French photography and point to the chemical process mimicked by code."