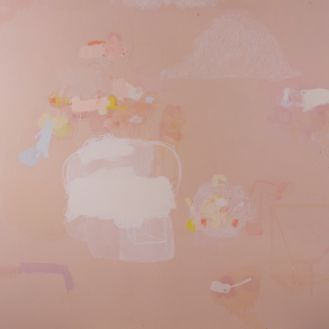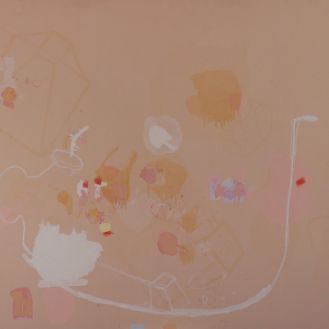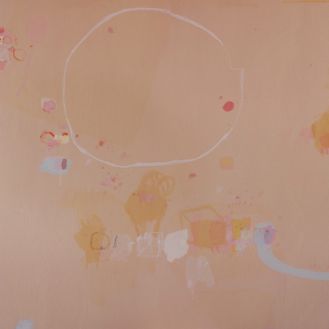 A respect for the inevitable process of change is integral to painter Kim Pieters, whose submissions to Shanghai were inspired by the following quote from poet Wallace Stevens, on what made his writing tick.
"It must be abstract, it must give pleasure, it must change."
Pieters says this quote "pretty much" sums up her approach to painting this series, six non-representational, mixed media works on board entitled 'Notes Toward a Supreme Fiction'. Four have been submitted to Shanghai.
Born in Rotorua, Pieters has lived and worked in Dunedin for a long time, where she is best known for her abstract paintings.
For over three decades Pieters has exhibited a changeable and exciting portfolio of works often inspired by her in-depth political and philosophical reading.
Widely respected for her renderings of space and abstract gestures, Pieters is held in high regard by some of New Zealand's top art critics, and her exhibitions in Auckland and Wellington have become major events on the artistic calendar.
In addition to her paintings, Pieters has produced photographs and experimental films from her Dunedin studio, as well as writing about music. But painting remains her greatest love.
"Painting is where my attention is completely absorbed," Pieters told hometoloveco.nz
"I love photography, and have an interest in film and experimental music, but these have always been side projects for me. I don't have the time to develop them all; I wish I did. I'm happiest when I'm painting."
"It's one of the most challenging, terrifying, exhilarating, joyful, beautiful and involving experiences of living for me. And my complete desire is that some of this experience translates to the experience of the person who sees the work."
Pieter's work is held in some of New Zealand's most prestigious collections, including Auckland Art Gallery, the Chartwell Collection and Dunedin and Christchurch Public Art Galleries.
A self-confessed "introvert" Pieters says Dunedin suits her because it provides plenty of empty space, and beaches and lagoons to wander around when she needs a break from her studio.
"The process of critical improvisation is key to my practice," says Pieters."And its political and philosophical implications are crucial."