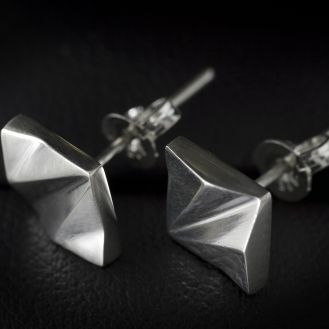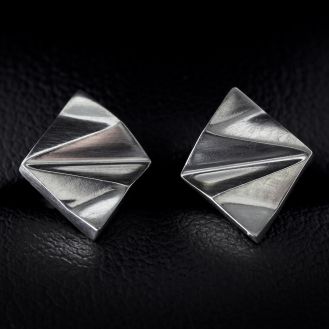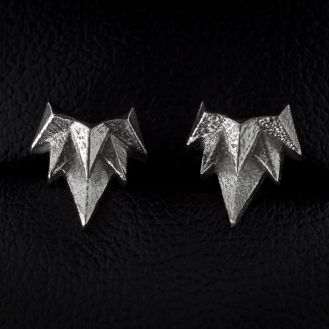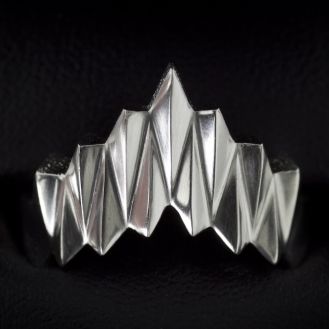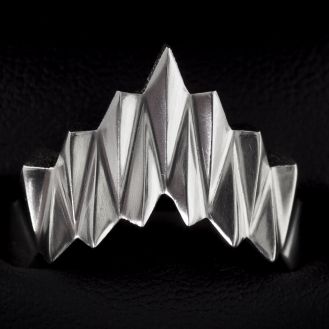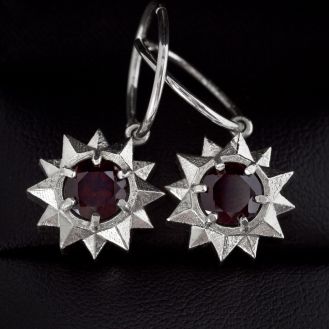 Jeweller Holly Simpson-Howe's love of quality adornments started young. As a seven-year-old her father gifted her a necklace made out of modelling clay. Howe wore it every day until it broke - and then she decided she'd one day make her own.
"I became quite attached to that little necklace, thinking that my dad had gone and picked something out for me was pretty special. It is interesting how much emotional attachment we can place on an object," says Howe.
"For me wearing jewellery is a way to express yourself, your personality and your style. What I am wearing, where I am going or what I am doing will determine what items I wear."
Howe's latest collection, Echo Echo, explores geometric shapes, facet detailing and a life-long love of architecture, to create pieces with depth and shadowing.
Using sterling silver and semi-precious gems, Howe's jewellery is quintessentially modern and edgy, yet grounded in classic, quality design that can last for generations.
Inspiration for Howe comes from many avenues - an unusual botanical shape may intrigue her when walking through the gardens, or the construction of an cutting-edge new building.
"I am always looking and searching for details that some people may overlook when looking at a flower, a building, an object, or a piece of clothing," says Howe, a born and bred Dunedin local.
"Echo Echo is an extension of this process. I never really base my collections on a theme or season, I don't want to put an expiry date on my work. I want to create timeless pieces that are still relevant and wearable 10, 20, 30 years from now."
When designing a new piece of jewellery Howe first takes off any of her own ("So they don't catch on anything") and begins by creating paper and cardboard models of her designs to get the scale and sizing of the pieces right.
From there she either hand-carves the piece using wax, or gets her partner to print it off using CAD and a 3D printer.
Molds and casts are then taken from the master piece, before Howe sets about hand-finishing each item; cutting and filing, sanding back surfaces and polishing and setting stones.It is a long, sometimes laborious process but the finished products are now stocked in 14 galleries and fashion boutiques around New Zealand, and treasured as lifetime pieces by those lucky enough to wear them.