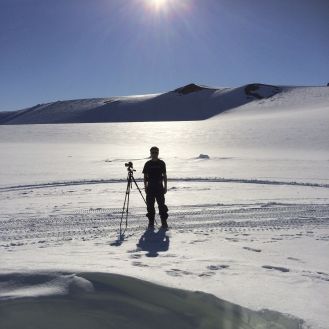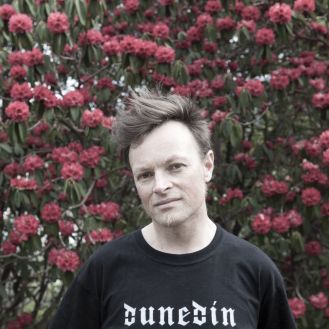 For 99.9 percent of the world's inhabitants, Antarctica will never be anything more than a fantastical idea. An immense block of white ice at the bottom of the globe that scientists keep shouting is rapidly melting.
But for photojournalist Guy Frederick, Antarctica has become an obsession, even a love-affair.
The bitter cold has stolen under his jacket, the snow settled on his eyelashes, and the smudgy white-grey horizon attached itself firmly in his mind's eye.
"Antarctica is a crucial continent for humanity as we come to terms with the reality of climate change," says Frederick, who visited the continent last year as a recipient of Antarctica New Zealand's Community Engagement Program.
"The continent is associated with heroic journeys and stories that cross the boundaries of time. It is a place of adventure, mysteries and dreams."
Relocating from Christchurch to Dunedin last year, after documenting the earthquake recovery, Frederick is something of a maverick photographer, spanning the sometimes tricky bridge between commercial photography and artistic, long-form assignments.
With a bachelor's degree in geography and a masters in science communication, Frederick's work is published in a plethora of New Zealand magazines, including North & South, NZ Life and Leisure and New Zealand Geographic.
Able to move seamlessly from photographing a tricky celebrity to imbuing a ghostly white horizon with drama and pathos, Frederick is also a writer, and his favourite assignments are when he can work closely with people, and tell stories of their relationship with the places they live.
A career highlight was receiving a New Zealand Mental Health media grant in 2012, allowing Frederick to document the psychological and emotional responses of Christchurch residents to the devastating 2011 earthquake, which claimed 185 lives.
The project, entitled 'The Space Between Words' has been incorporated into Red Cross training programs, and continues to be exhibited around the country.
"The connecting theme of my work is the relationship between people and place, in particular how the places of our lives impact who and how we are." says Frederick.
Antarctica has provided a fertile environment for Frederick to explore this theme, as in addition to his haunting photographs, he gathered the "human responses" from people living on the ice, and their relationship with the great, white land.
"[The works] symbolize that unknown future,where the metaphorical divisions between land, water and sky are no longer clear, or at the very least changing," says Frederick."This topic is particularly relevant in the contemporary world, where our very relationship with place, on which we ultimately depend for survival, is subject to an uncertain future."