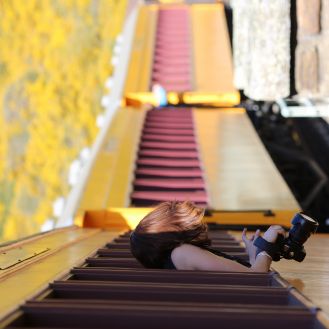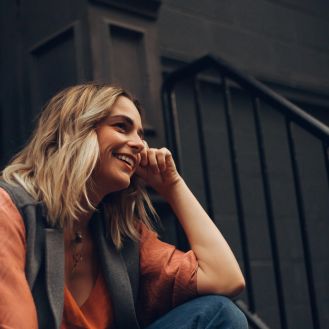 Emily Hlavac Green's moody, experimental short films bring a touch of glamour to the everyday with their exploration of the interplay between shadows and light.
Absence of Colour explores artificial light as a medium, and dance as a narrative device.
"The dance moves through a textured, achromatic palette," says Green.
"Dust, smoke, paint and reflective shapes embody the symbols associated with white. The garments worn throughout channel strength and fragility through heavy detailing mixed with sheer fabrics."
Green used to live in Dunedin but now lives and works in Brooklyn, New York, where she works as photographer for commercial clients in the food, travel, portraiture and lifestyle arenas.
Her New Zealand clients include Annabel Langbein, Cuisine magazine and Fonterra, and Green has a proven ability to morph from high concept art and fashion shoots, to more commercial, feel-good material.
"I like to think of images as as non-static scenes or allegories; present moments that have a past and a future," says Green.
Green's work is often shot with a "cinematic context" in mind, in the hope that a photo can surround, intrigue and invite curiosity, an approach she uses for both her commercial and personal projects.
After graduating from the Dunedin School of Art with a BFA in photography, Green established the A&E Photographic Studio and also tutored a number of photographic papers at the Otago Polytechnic, as well as co-presenting an educational paper in Tokyo, Japan.
Last year Green was awarded the prestigious PDN Taste Food Photo Grand Professional Prize for her photographic story on the grape harvest in Central Otago, New Zealand.Hugely drawn to the "nomadic" lifestyle, Green is currently on assignment in Peru, where she is travelling with the NGO group, photographers without borders.