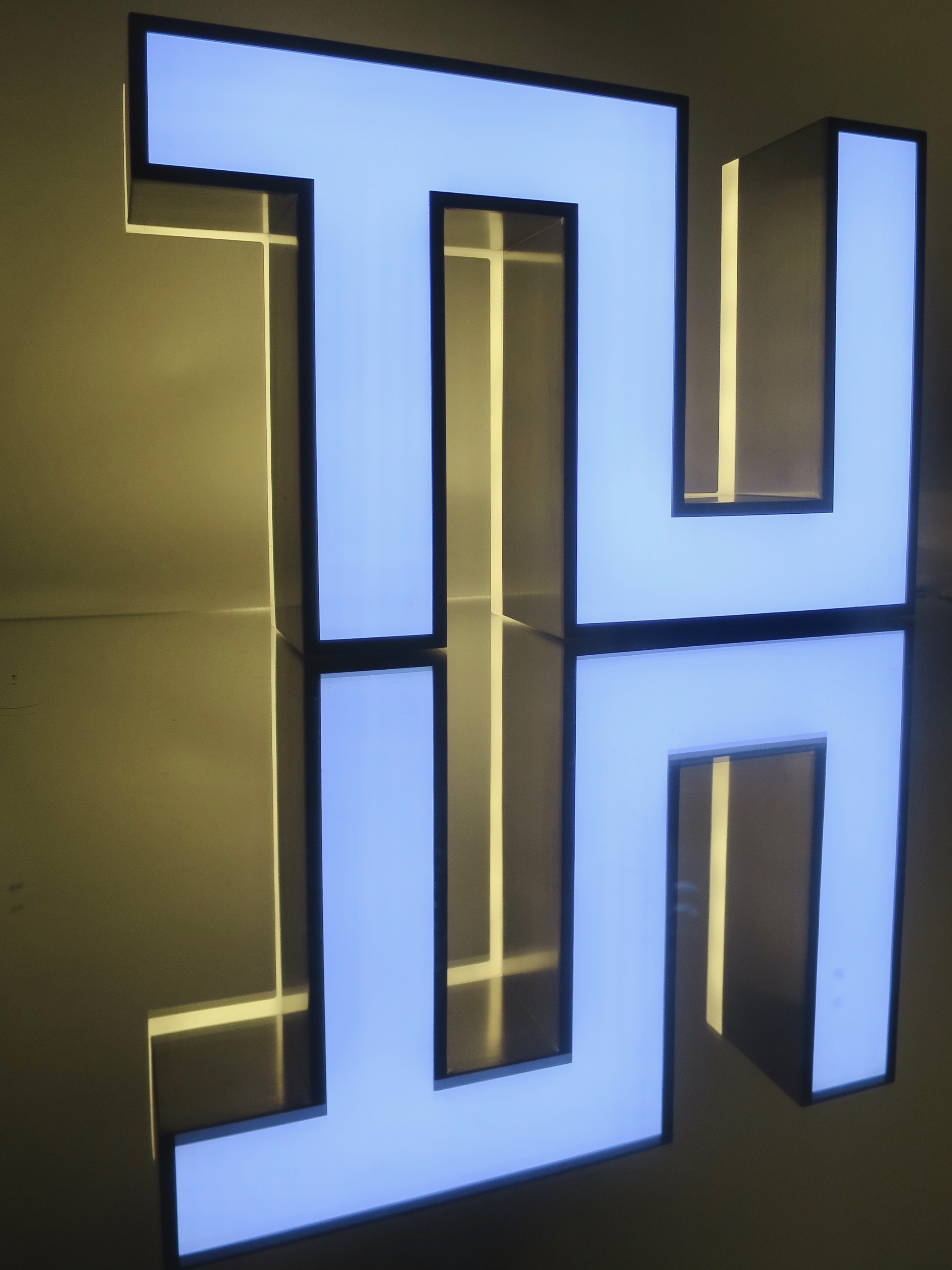 Showing at Yu Yuan holds particular meaning for Craig Easton. In fact it was after his first encounter with Dunedin's Lan Yuan that he began a PhD with the VCA, University of Melbourne exploring the conceptual and structural devices of Chinese literati gardens alongside contemporary abstraction.
For Easton working within a field of expanded abstract painting means his art is as likely to be object making, video, photography, sound or architectural intervention as much as it is traditional paint on canvas.
What he calls 'garden thinking' informs his processes.
"The gardens offer both control and a kind of almost kaleidoscopic experience all at once. Ideas like order, and disorder, the large and the small, finish and unfinish: all these things have ramifications for how I might approach an individual work and more importantly how the part relates to the whole."
The works for Shanghai are part of an ongoing series, some of which combine Minimalist geometric form with Pinyin words that carry particular relevance to Chinese dialogues around painting.
Dunedin born, Easton has an established art career based in Melbourne, Australia but has continued to travel regularly between the two cities. Since completing a residency and exhibition with East China Normal University in 2012 he has made multiple trips to China, and is currently living and working in Shanghai.
Last year his exhibitions in Shanghai included Diffcult Garden at 22 Gallery; Means of Production at UNI_Lab; Not Quitting / Not Sticking (with Joyce Huang) at Ipluso Cube; Mirrors, Screens, Frames and Pathways at ACAF as well as curated group exhibitions including Space, Power of the Space at Donghu University and A Revival of Stone at Foundation Museum of Art, Suzhou.
His abstract paintings are held by some of Australia's premier cultural institutions, including the National Gallery of Victoria, the Federal Court of Australia, RMIT University, La Trobe University plus Shanghai's East China Normal University.
He is an occasional curator and writer and experienced art educator, having worked with RMIT University, Victorian College of the Arts and Monash Universities, and been a visiting artist with Australian National University.
Although seeming to come from different ends of the earth (literally), Easton finds a fascinating synergy exists between Shanghai and Dunedin, and he is excited to be part of the city's growing cultural exchange.
"Right now to be in Shanghai is to feel like you're inside one giant art project. It's a city with an incredible depth of culture while absolutely embracing the new – with the contemporary art scene a big part of that. It's brilliant that Dunedin has its own kind of power that resonates here."