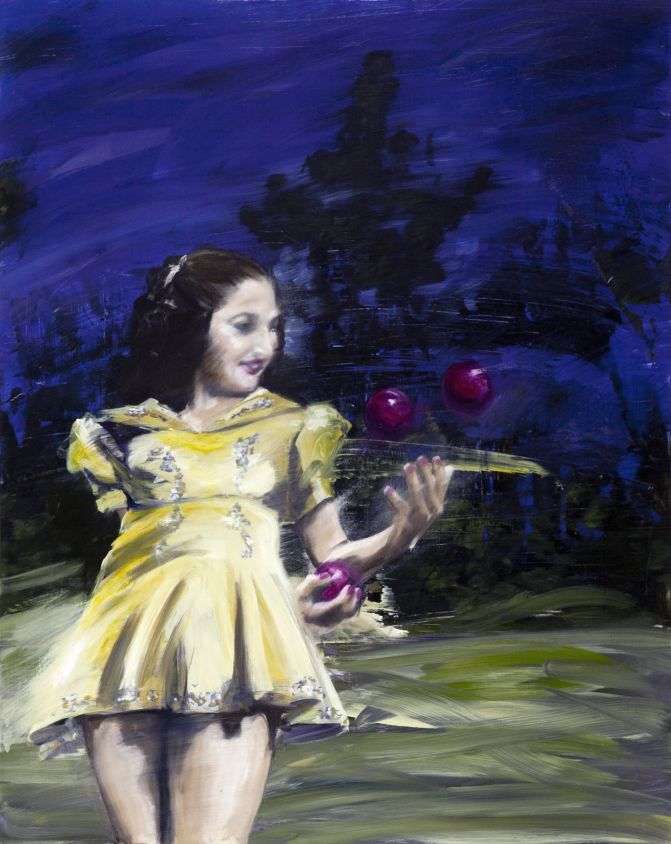 Anita DeSoto likes to pause action - in paint. Her paintings capture fleeting moments, often in the lives of women, by pressing the pause button indefinitely, allowing viewers to stop, stare and ponder at the freeze-frame.
"Sometimes the paint application is thick and the strokes drip and distort surrounding forms," says DeSoto, who won her first art-prize at the age of five.
"This gives the work a ghostly feel, or one of motion or a fleeting moment. The tableau has been used as a narrative device to evoke memory and pathos, and to evoke the feeling that anything could happen."
Having exhibited her mesmeric paintings all over New Zealand, DeSoto, who holds a Masters of Fine Arts degree from Otago Polytechnic, now works as a drawing lecturer at the Dunedin School of Art, spending her days teaching students and her evenings immersed in her own projects.
Over the decades DeSoto has held numerous residencies, including the Artist in residence at the New Pacific Studios in Vallejo, San Francisco (2014) and the Leipzig International Art Residency in Germany (2010).
Having not travelled extensively prior to these overseas jaunts, DeSoto says they contributed significantly too "big challenges and changes in [my] work."
"Experiencing different cultures, meeting other artists and seeing amazing art… gave me a greater appreciation for the opportunities and possibilities we have here in New Zealand, as artists in a smaller population."
Female figures are a constant in DeSoto's pictures, a choice she says reflects her long-standing interest in marginalised populations.
"As I have grown older my work has evolved from being auto-biographical to being more about my values and a looking out into the world wanting to say something about the bigger picture of woman's experience," says DeSoto.
"I am interested in drawing attention to marginalised people. I like to paint woman and explore that figure in the context of her world, the experience she is having not subject to men."
The renowned New Zealand art collector Sir James Wallace holds a number of De Soto's paintings in his collections, a huge achievement for this Waitati artist who never imagined her greatest pleasure would one day evolve into a career.
"I have always loved to paint," reminisces DeSoto.
"My earliest memory of this goes back to preschool and my excitement about painting pictures of caravans at Kindergarten"