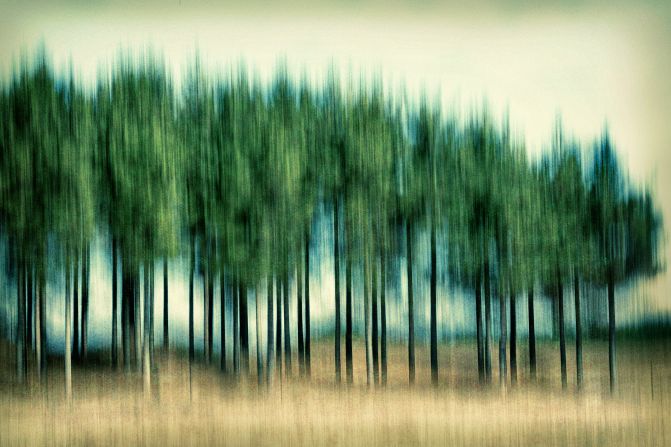 Photographing trees around the world was a welcome break for photographer Alan Dove, who has been a commercial and portrait snapper for 20 years.
After turning his lens to hundreds of cute babies, pouty models and the strict agendas of corporate clients, Dove was keen to slow the pace down a little.
STRETCH, Dove's series for Shanghai, celebrates the physical beauty of trees, while also exploring their therapeutic qualities.
"I find the added variety of working on the STRETCH series very cathartic," says Dove.
"Because with most of my commercial work I'm working closely with people, it is by default quite intense. In the forests it's the complete opposite, with there being a quietness and solitude that's very satisfying."
Dove shifted to Dunedin 25 years ago from Auckland, attracted to the wild beauty and vast, unpopulated spaces of Otago. Having travelled extensively all over the world, Dove found the relaxed, creative vibe of Dunedin hard to beat.
Although commercial and portrait photography has made up the bulk of Dove's career, the pull of more expressive and experimental fine art photography had become immense, and the STRETCH series married his creative passions of photography and travel.
Trees featured in the series come from as far afield as the US, Australia, Thailand and Samoa.
"Despite having roots to anchor and sustain them, trees are anything but static," says Dove,
"Environmental changes due to wind, rain, the seasons, growth and damage caused by pests, fire or humans all create a sense of fluidness that I want to express through photography."
Dove is excited to begin seriously exploring the more creative and unbridled possibilities of photography, unrestricted by clients whims and demands.
While continuing to shoot pictures for STRETCH, Dove has also begun working on a fine-art series photographing objects he has "found" on the street. In plain terms? Photographing rubbish.
"My next series is already on the go and is a study of the packaging of products that get dropped onto our streets, rubbish in other words.," laughs Dove.
"This comprises largely but not solely of close-up studio photos of things such as squashed aluminium cans, cigarette packets, fast-food drink containers and other packaging that people leave behind. Working title: Sh*t That Finds Me On The Street"