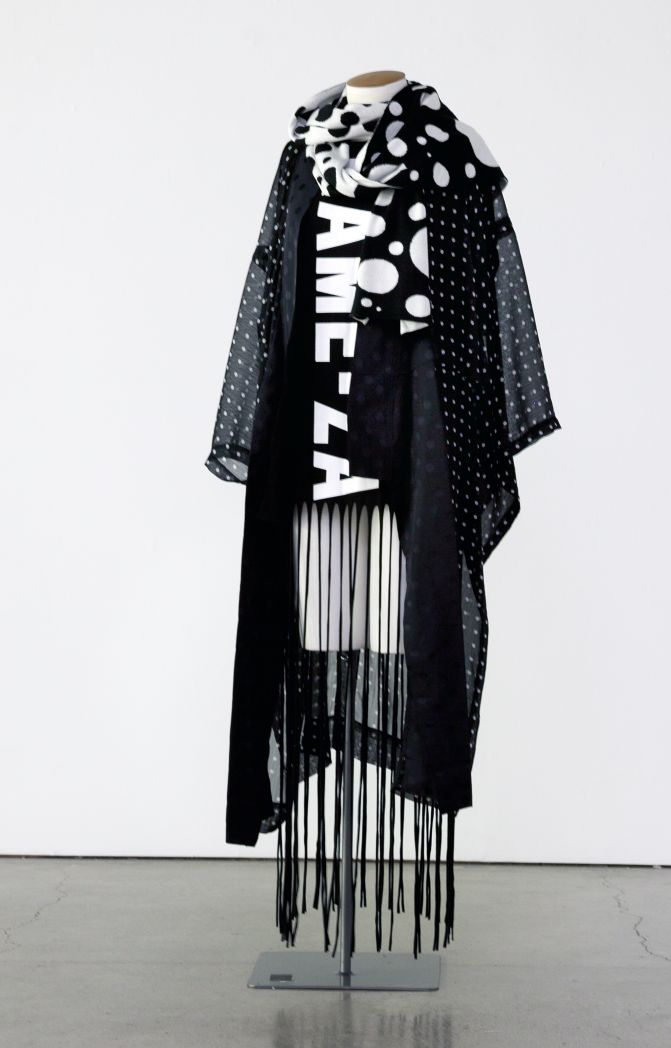 Having two creative minds designing one label is unusual in the fashion world, but it is a dynamic that has worked well for Abby van Schreven and Emilie Pullar, the creative directors of Maaike.
Maaike is predominantly a women's wear label that was established in 2010 after van Schreven and Pullar realised their aesthetic and creative ideas were closely aligned.
Known and loved for their dark flowing silks paired with playful and oversized knitwear, Maaike's custom fabrics have become the cornerstone of their design ethos.
"We met in Auckland where we ended up working for the same brand and it was just us two in the workroom, so we spent a lot of time together," reminisces van Schreven.
"The friendship flourished and eventually lead us to wanting to start a brand together. We have a very similar aesthetic which definitely helps create a cohesive brand, and we are very open with each other. If one of us isn't into something then we move on and do something different. We also have a lot of fun together which is how it should be!"
The capsule collection heading to Shanghai was inspired by the polka dot art work of Japanese artist Yayoi Kusama, whose installations fill entire rooms with polka dots.
"She is amazing," enthuses van Schreven.
"She is what initially inspired our custom fabric, and then we started to find a lot of spot and dot fabric, so we decided to make it a real feature throughout the entire collection...I love the playfulness."
The clothes heading to Shanghai are both luxe and highly wearable, featuring soft merino knitwear, striking kimono shapes, intriguing screen prints as well as Maaike's signature draping.
With a flagship store on Auckland's uber-hip Ponsonby Road and stocked in numerous boutiques around New Zealand, Maaike's aim is to make clothes that stay worn and beloved for many years, and fit a variety of shapes and sizes.
Day-to-day, the women tend to wear their own designs, testing it for comfort and functionality. But each designer dresses with a distinctive and individual flair.
"Emilie is always in our drop crotch pants with a kimono or jacket piece, or a floor length dress," says van Schreven."And I am always in a drapey dress - the more volume the better! We both love to layer up and can't wait to wear our new knitwear pieces come winter."