Organisations using the Dunedin Brand
Dunedin Airport
"Embracing the Dunedin Brand is a tangible way of really connecting us to our city. Our city is our destination and our destination is who we are." Richard Robert CEO Dunedin Airport.
Dunedin Airport are using the brand in various ways to communicate their special position as a gateway to the city. They have incorporated the Dunedin logo into their own branding, quirky and intriguing messaging within the airport and a newly decorated air bridge with a sensory experience of Tunnel Beach. A video of the air bridge undergoing this transformation can be viewed on YouTube.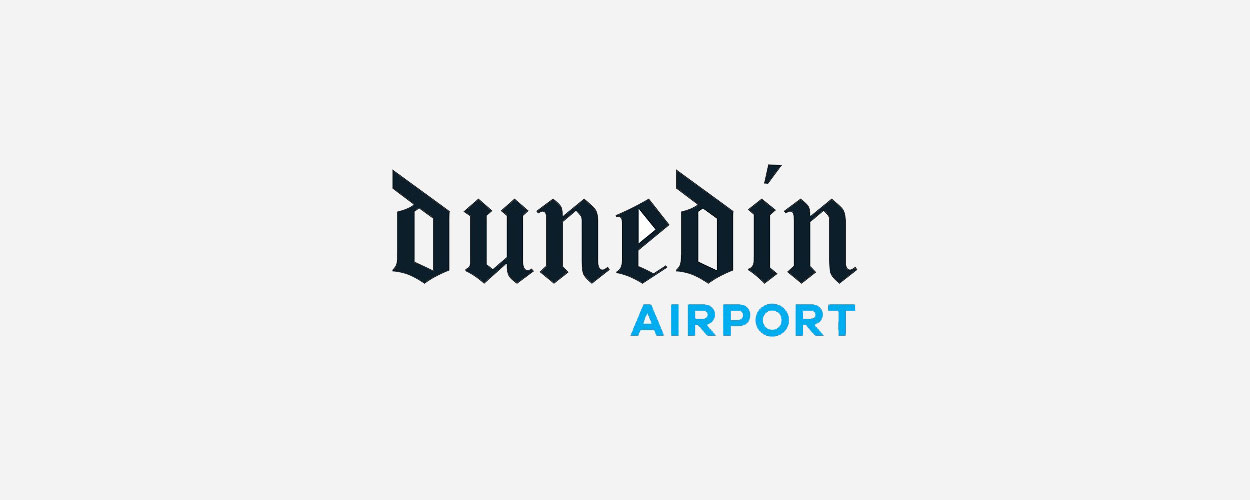 Dunedin HOST
Dunedin HOST is the primary industry body for tourism operators in and around Dunedin. Incorporating the Dunedin logo increases awareness of the organisation and the Dunedin brand.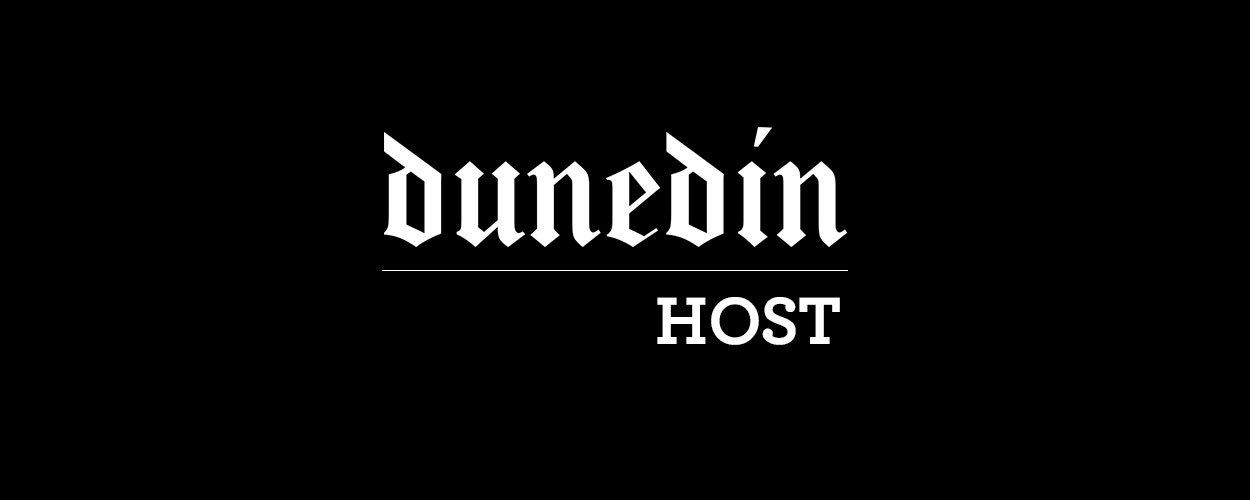 Emerson's
Emerson's premium craft beers are very special. They combine fidelity to style, aroma, flavour and finish with their own distinctive balance and memorability. Emerson's is another example of a great Dunedin success story.
Emerson's use of the Dunedin logo with the accompanying text 'Dunedin born and brewed' incorporates the essence of the company and its link to Dunedin. This was printed in the winter supplement of the Sunday Star Times.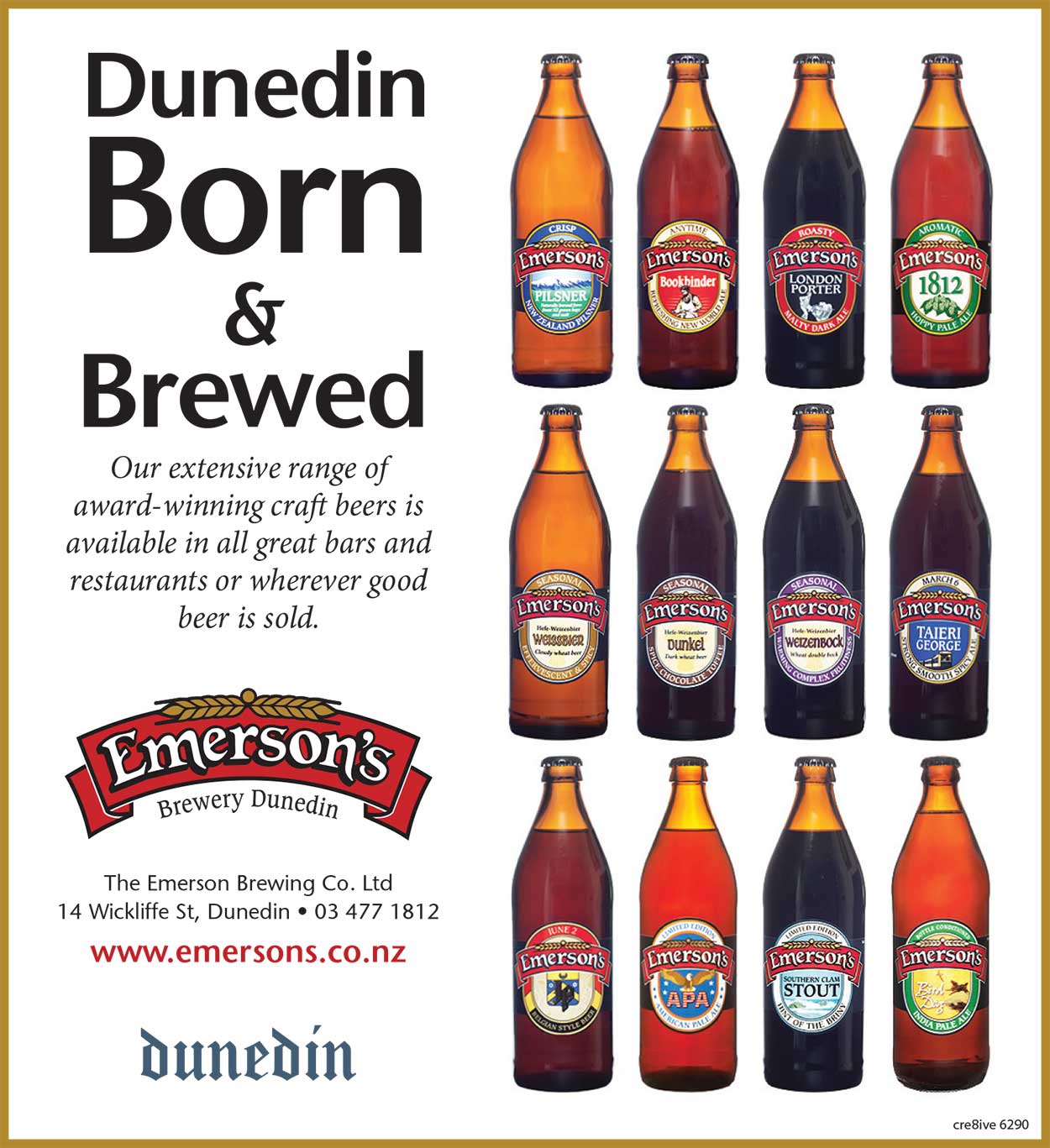 New Zealand Honey Co.
New Zealand Honey Co. is New Zealand's largest single producer of specialty honeys and is based in Mosgiel. This advertisement ran in the Otago Daily Times informing consumers of the extensive product range of New Zealand Honey Co while also highlighting the proud Dunedin connection.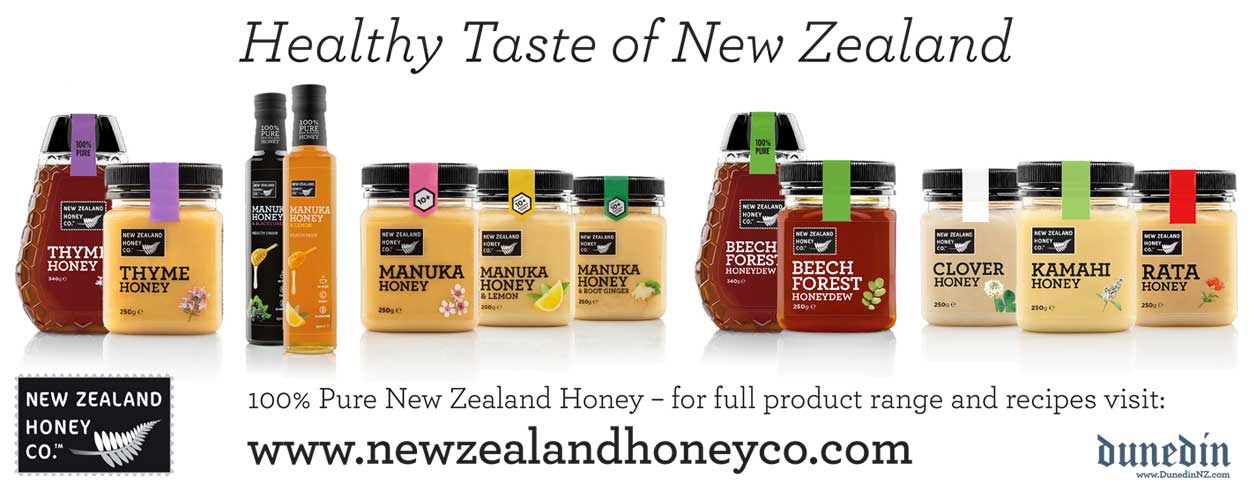 Otago Museum
The Otago Museum built on its strong presence at Dunedin International Airport by using the wall behind the immigration desks at international arrivals. The wall incorporated the Dunedin brand to promote the live butterfly experience in the museum's tropical forest. A giant Dunedin logo was created out of hundreds of butterflies and a large 3D model butterfly added to the surprised model's nose.
The headline used the Dunedin brand's authentic storytelling technique to capture the essence of the museum's surrounding area while promoting the butterfly collection. The headline reads: "The Otago museum is a must-see and has New Zealand's best live butterfly experience. There's some pretty interesting wildlife in the surrounding student campus as well."
Vogel Street Kitchen
Vogel Street Kitchen is the latest exciting addition to the Warehouse precinct. The Dunedin brand is being used in various forms: the welcoming café entrance uses the brand logo, staff wear Nom*D Dunedin T-shirts and the menus are enhanced with the 'cooked in Dunedin' collaborative logo.