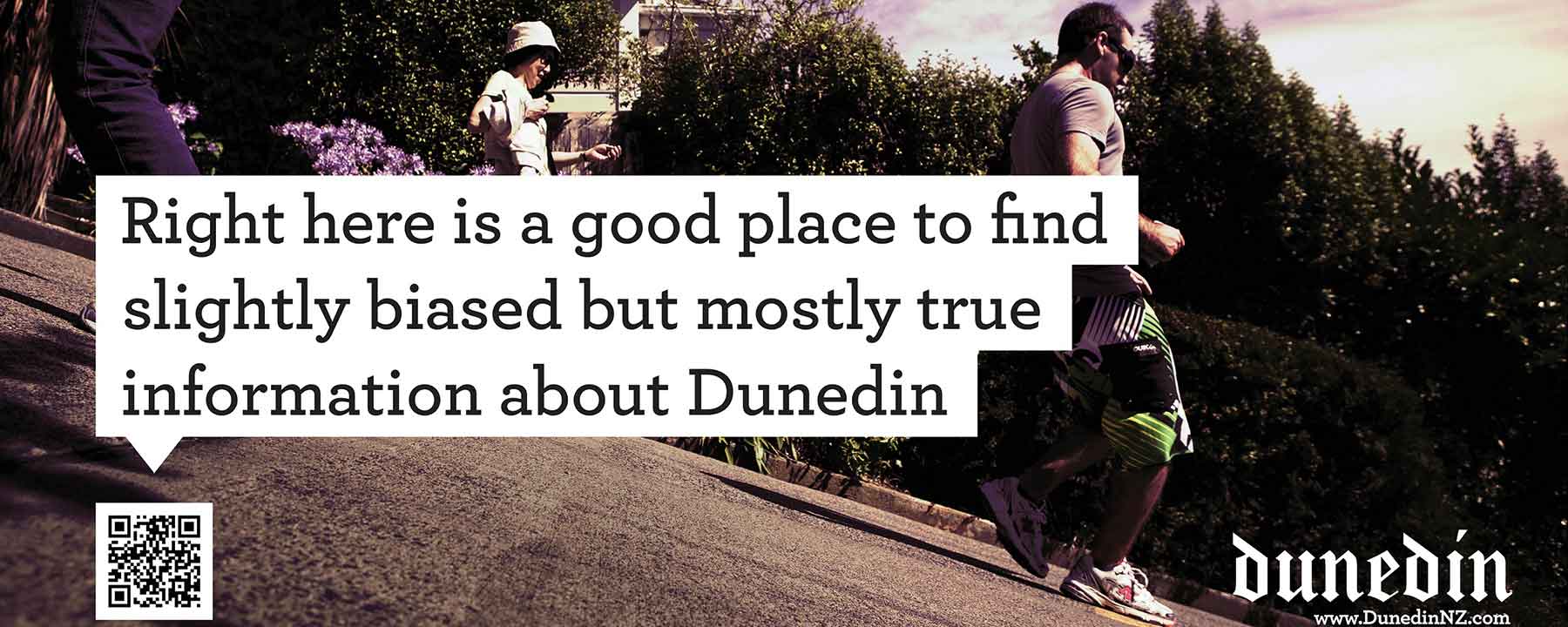 How Dunedin expresses itself to the outside world is irony-proof, advertising trick-proof, authentic and intelligent, not to mention intriguing, fascinating and creative. Every story and image of Dunedin tries to create intrigue and avoid the obvious and predictable.
Projecting Dunedin at its most interesting self helps stimulate economic, social and cultural growth and remind the locals how much they love the place. These projections also intrigue outsiders enough to find out more, get on a plane or make some calls.
The Dunedin brand gets stronger with each organisation that adopts it. The more organisations that use the brand, the greater the chances that Dunedin has to attract visitors, students, business, investment and people wanting to become Dunedin residents.
To make it easy for Dunedin organisations to use the brand, we have the following resources:
Logos and a colour palette
Fonts
Marketing collateral and merchandise
To access, please contact dunedinbrand@dcc.govt.nz.